by Brandon Richard
On Sunday, longtime ESPN anchor Stuart Scott passed away after a lengthy battle with cancer. He was just 49 years old. Scott, recognized as a broadcasting icon, brought a unique flavor to SportsCenter, forever changing the way we hear our favorite highlights called.
When news of Scott's passing broke, there was a large outpouring of condolences from the world of sports, including stars from the NBA. Among them was Kevin Durant, who tweeted, "Rest peacefully in paradise Mr. Scott, we miss you and Love you!"
Continuing to pay his respects, Durant wrote a message to Scott on his Nike KD 6 sneakers for last night's game against the Golden State Warriors. The medial shoe of his right shoe read, "Boo-yah! RIP The Great Stuart Scott." For those unfamiliar with Scott's calls, 'Boo-yah' is one of his popular catchphrases.
In the game, Durant shot just 3-for-16, to which Scott would have said, "See, what had happened was..."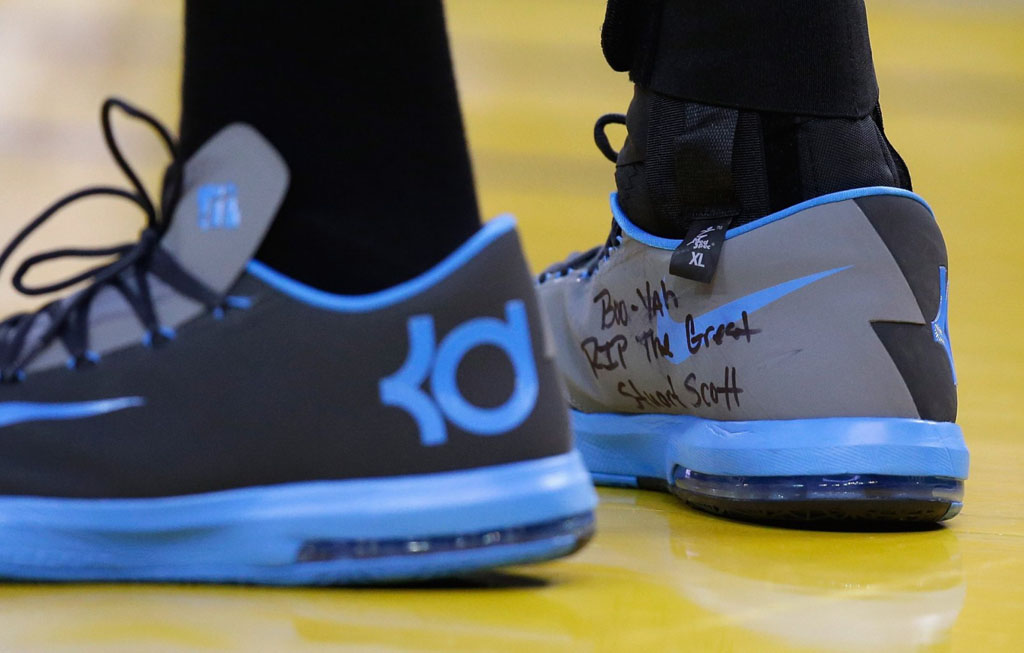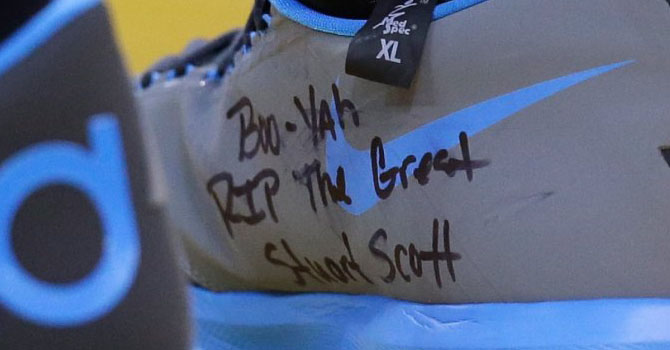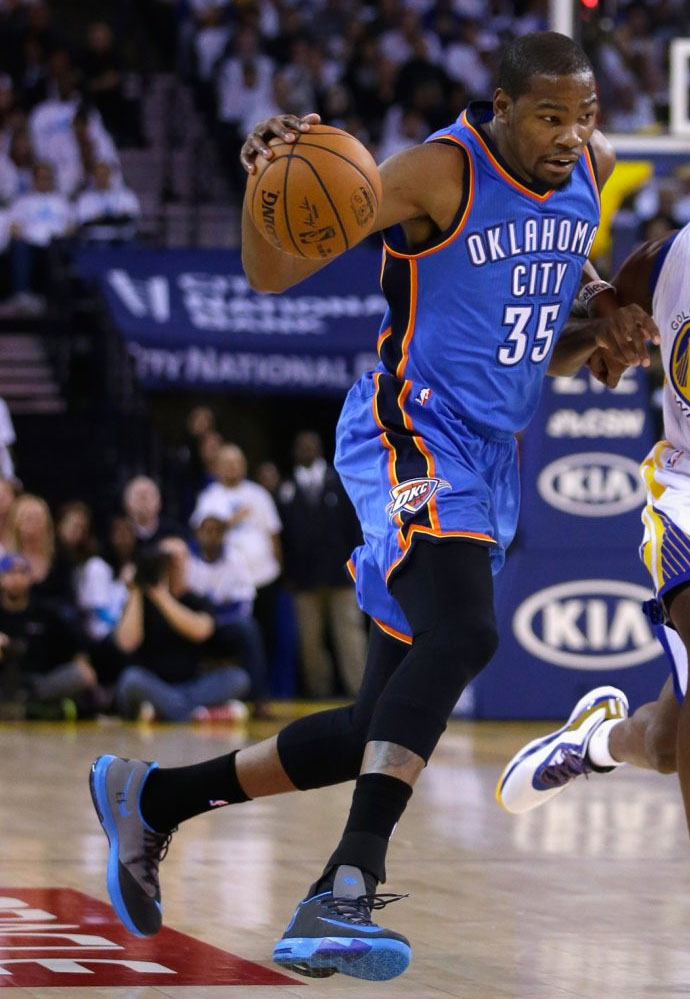 images via ESPN