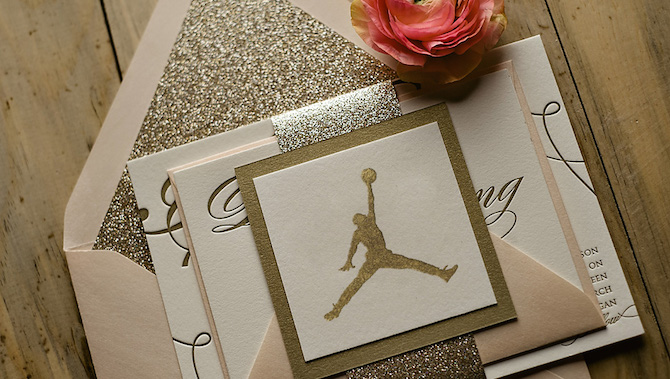 by Steve Jaconetta
When my wife and I met in 2007, I made it clear from our first date how important sneakers are to me.
I've never been a fan of dressing formally. I HATE dress shoes. On those rare occasions where I've had to wear a suit or tuxedo, I've always tried to fit sneakers into the equation.
So when it came time to pop the question to my then-girlfriend, I was hoping for two things. First, that she'd say "yes." Second, that she'd let me wear sneakers when the date was set.
As far back as I can remember, I always imagined myself wearing 'Concord' Air Jordan XIs down the aisle. That was the one and only request I had for my 'big day.'
It's no secret that the XI is my all-time favorite sneaker. They have been since I first laid eyes on them in 1995, and are probably the reason I got into sneakers to begin with. I cannot really pinpoint what exactly did it for me but, I loved everything about it. The fact they are somewhat 'dressy' and can be worn with a suit definitely added to the idea.
It may seem common now to wear sneakers to weddings, or any formal event, but it's still untraditional to people outside of the sneaker community. Michael Jordan's brother-in-law made headlines when he not only wore Air Jordans XIs to his wedding, but a personalized pair for himself.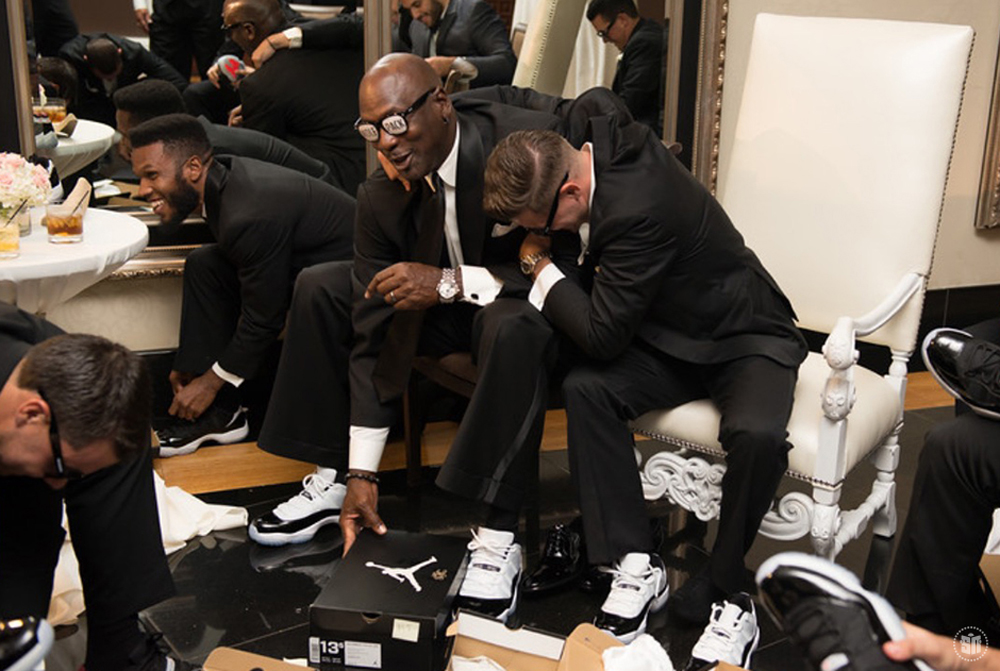 I copped multiple pairs of 'Concords' when they were first retroed in 2000. I ran through a few, had some others to wear casually, and of course, kept a few on ice.
After I proposed in 2009, I decided to check on my inventory of XIs. Some yellowing is inevitable, as was the case with the pairs I had on ice. So I decided to change my original plan, and go with the 'Defining Moments Pack' Air Jordan XI. They may not exactly be 'Concords' per say, but they were close enough and had more of a blue-tinted sole than the 2000 Retro.
Now that I had my shoes, with my fiance's consent to wear them, I decided to expand my options a little. Why not have my three groomsmen wear Jordan's as well?
While other people have done the sneaker thing for their wedding party, I wanted mine to be a little different. I also wasn't about to fork over hundreds of dollars to lace up 'my mans and them' for one day - even if they are my groomsmen. I was on a budget, paying for a wedding.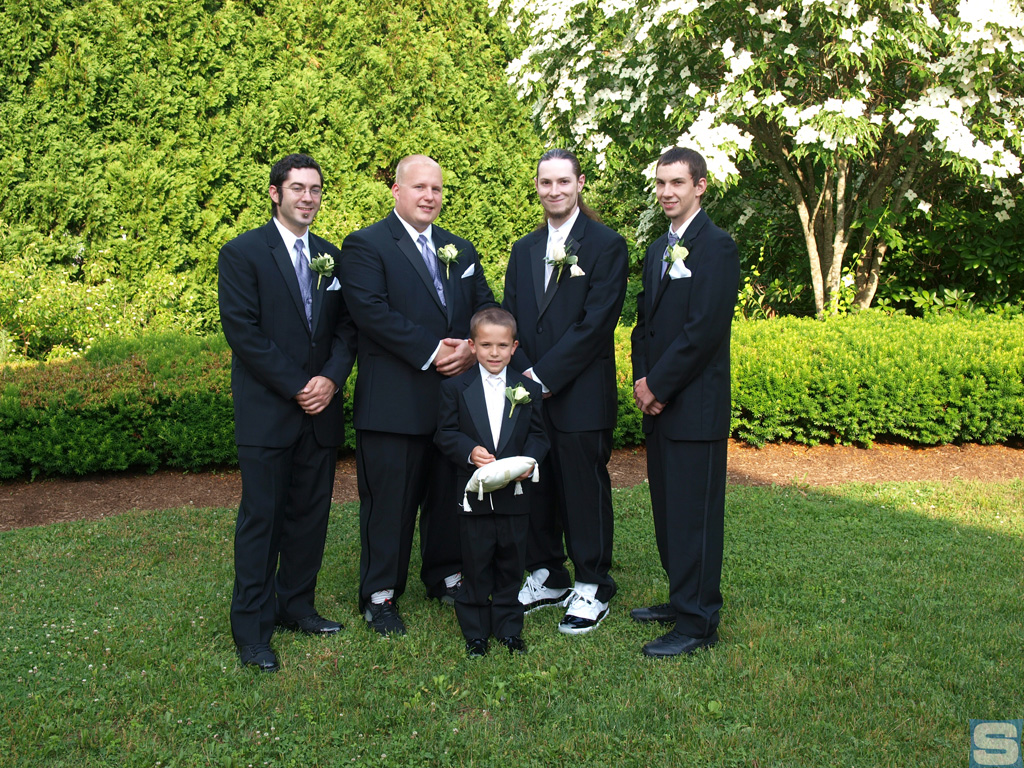 as published in Sole Collector issue 37 (available here)
I thought it would be cool for them to all wear a different pair because two out of the three of them had at least one set of Air Jordans laying around. I also wanted them all to wear a pair that was mainly black, since my pair was white-based. The groom should shine.
On June 5, 2010, the four of us put on our sneakers, I un-DSed my XIs (I've only worn them that day) and headed to the Avon Old Farms Inn in Connecticut, which is sadly now closed.
Of course we had professional photographs taken and I made sure that we took a few of us in our Jordans. One of the pictures was featured in the 'Focus Street' section of Sole Collector issue 37. The great part about that is, I didn't tell my groomsmen I was going to do that. So when the issue came out, I sent them all a copy and they were excited to open it up and see they were in it.
Seven years after meeting my wife, I couldn't be happier. Now we're on the cusp of 2015, where we'll celebrate our son's first birthday as well as our fifth anniversary. So as we continue our life together, I can pass on my passion for sneakers to my son, whom already has about 50 pairs in his collection waiting for him as he grows.
Steve Jaconetta is the Release Dates & Archive Editor of Sole Collector and you can follow him on Twitter here.