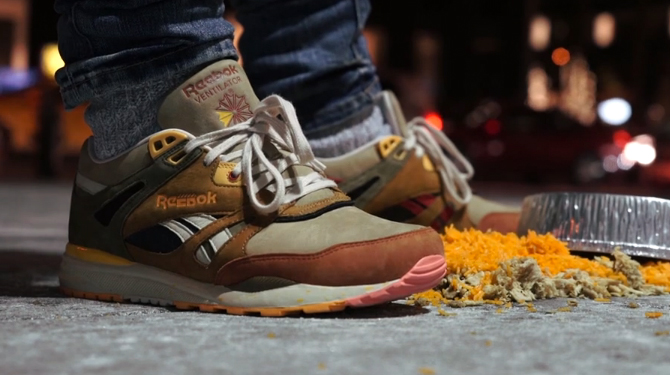 by Brendan Dunne
It's been clear for a while now that Reebok is planning a big year for its Ventilator silhouette.
Hinting that the sneaker will get an extended collaboration treatment on the same level as the Insta Pump Fury last year is this new pair from Extra Butter, which marks the first team up style for the shoe in the new year. The sneaker ditches the typical movie tie-in theme of the New York shop and instead takes to the streets for inspiration–specifically the meats found on streets of NYC. The teaser clip below features a trek to the holy ground of Halal Guys in 53rd and 6th, and the eventually revealed sneaker is made to look like one of their incredible plates. Extra Butter promises a releases date for this 'Street Meat' Reebok Ventilator soon.
Extra Butter x Reebok "Street Meat" Ventilator trailer from Extra Butter on Vimeo.