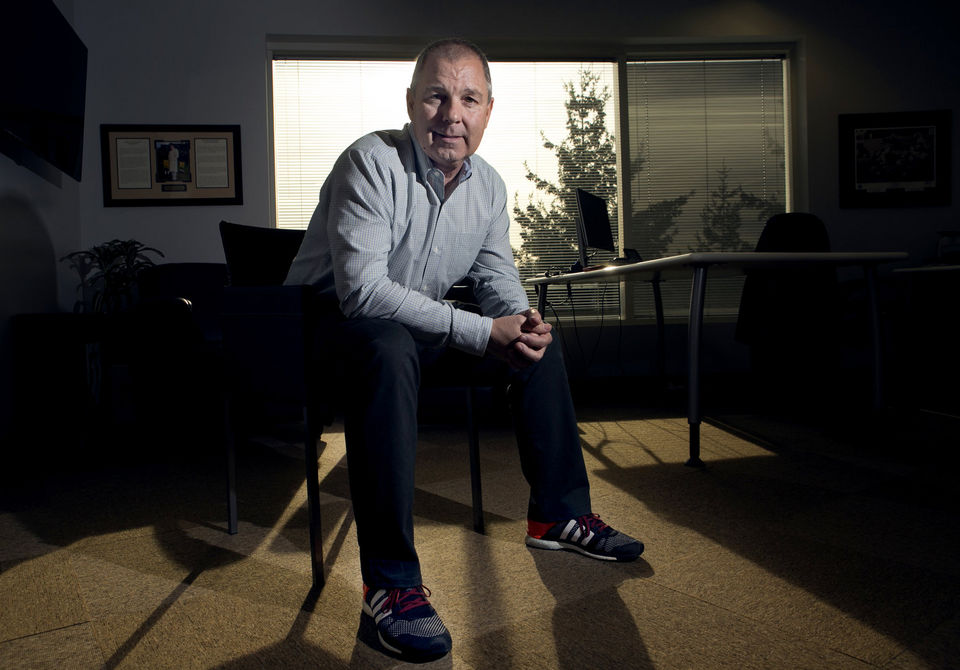 Mark King, Adidas Group North America President
by Brendan Dunne
Mark King, the president of Adidas Group North America, has a plan to get the brand back on track in the U.S.
Speaking with Oregon Live, King acknowledged that adidas has now been overtaken by Under Armour as the no. 2 sportswear brand in the U.S. And the president laid out his plans on getting that spot back. "We are going to be completely embedded in U.S. sports–primarily football, baseball and basketball because those are the big participation sports," King said. To make this happen, adidas has approval from its Herzogenaurach, Germany headquarters to sign up to 250 NFL players, up to 250 MLB players, and broaden its current stable of 65 NBA players.
King mentioned the traditional image of adidas is tied to their heritage in the European soccer world, and that that message doesn't connect as strongly with U.S. consumers. Hence the upcoming athlete signings that will give the brand a more American lean in terms of its endorsers.
These efforts come as the brand plans to more than triple money spent on advertising and marketing. adidas will also increase its retail visibility in the U.S. with upcoming brand stores that will open in five or six major cities.
King declined to comment on Nike's lawsuit against its former designers who left for adidas, but he did mention that Marc Dolce, Denis Dekovic, Marc Miner are planned to be at the helm of adidas upcoming Brooklyn creative design studio.