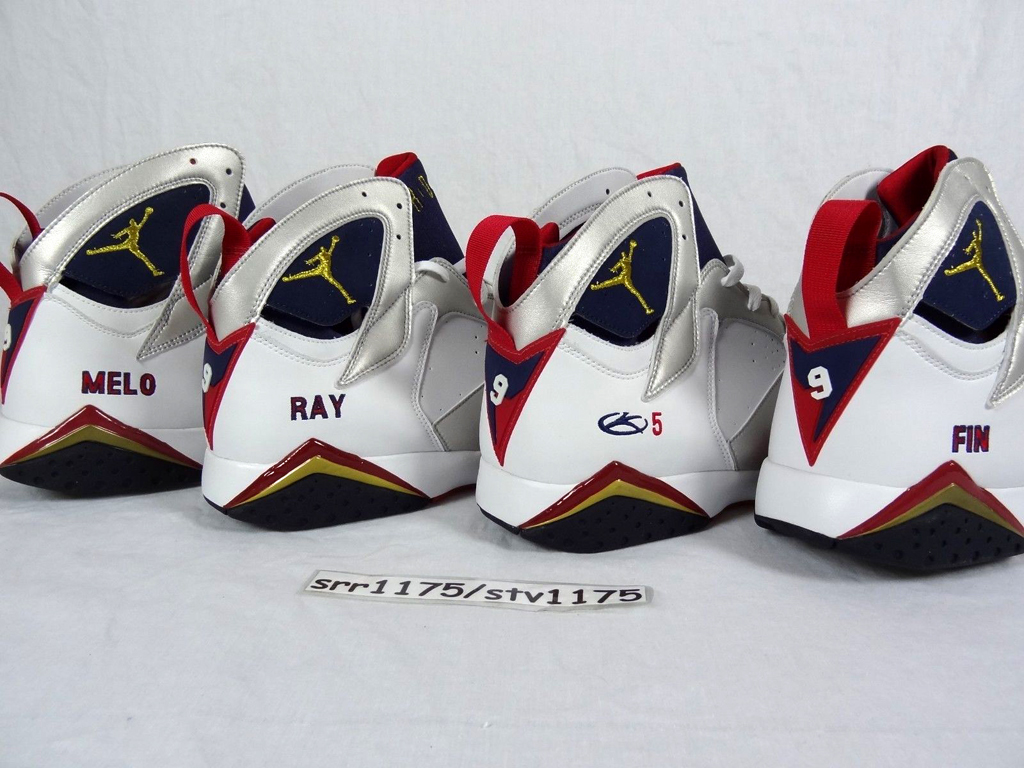 by Steve Jaconetta
A 'Holy Grail' for PE collectors has just hit the market.
When the 'Olympic' Air Jordan 7 Retro was released in 2004, it was made to coincide with the Summer Olympic Games. At that time, Jordan Brand had quite a few members on the Team USA squad. Players like Ray Allen, Jason Kidd, Michael Finley and Carmelo Anthony were a part of that team, which only managed to capture a bronze medal, after finishing with a tournament record of 5-3. While most of us like to forget that happened, some of the footwear made for those games remain iconic elements in the sneaker world.
Jordan Brand took the 'Olympic' Air Jordan 7 Retro and customized four pairs for its for Team Jordan members. Each player exclusive pair came in the classic white, metallic gold, midnight navy and true red colorway, but with added numbers and logos embroidered on the heels. Carmelo Anthony's pair features 'Melo' on both heels, and 'Fin' is featured on both of Michael Finley's pair. Ray Allen's pair features 'Ray' on the right shoe and his jersey number, '12' on the left. Jason Kidd's pair features his logo and jersey number '5' on both pairs. All four pairs were made exclusively for each player in their respective size and were never available to the public.
While just one pair is very hard to come across, finding a complete set is near impossible. So if you've been on the hunt for these and are looking to add them to your collection, you can do so today for a cool $45,234.52 on eBay
.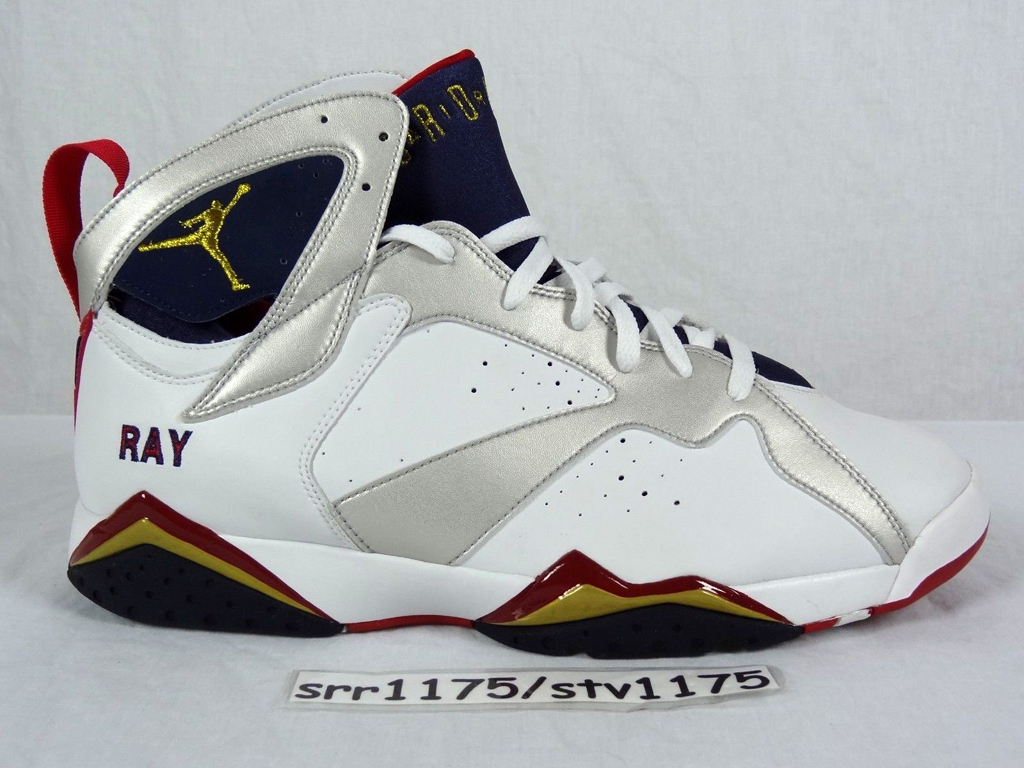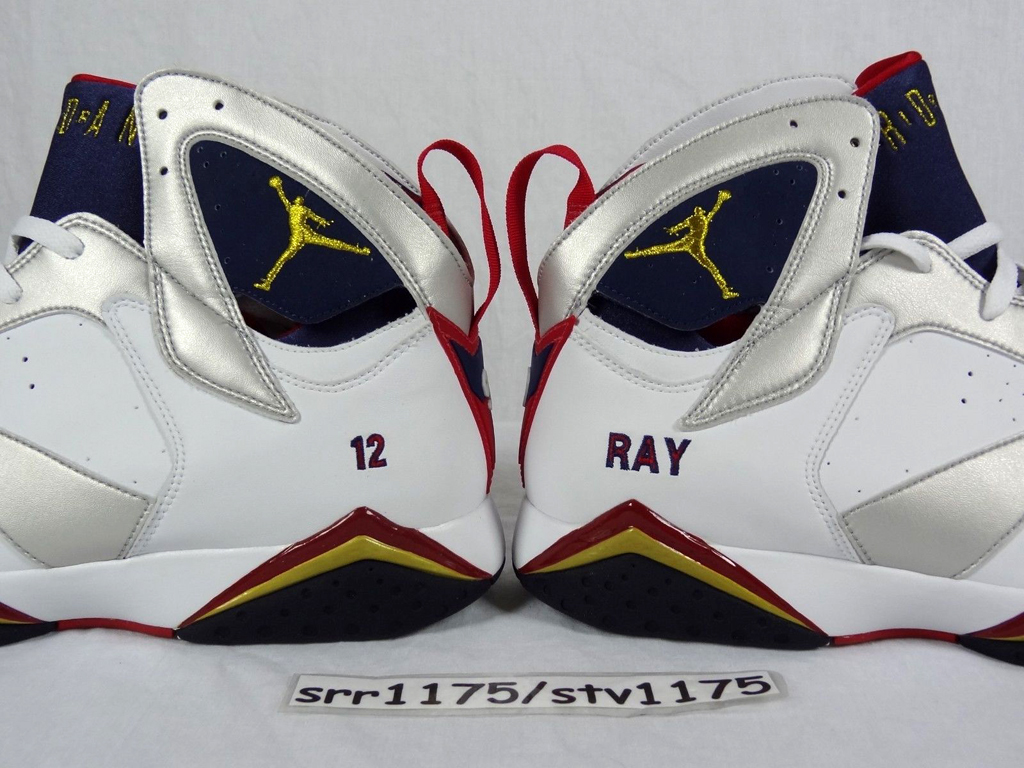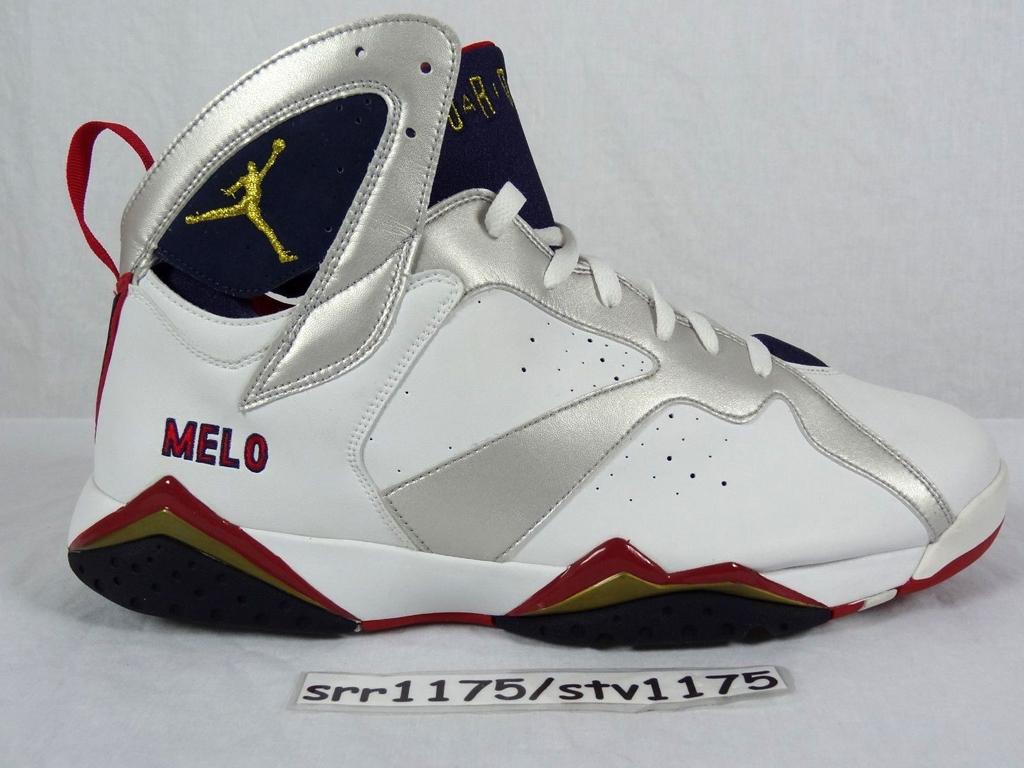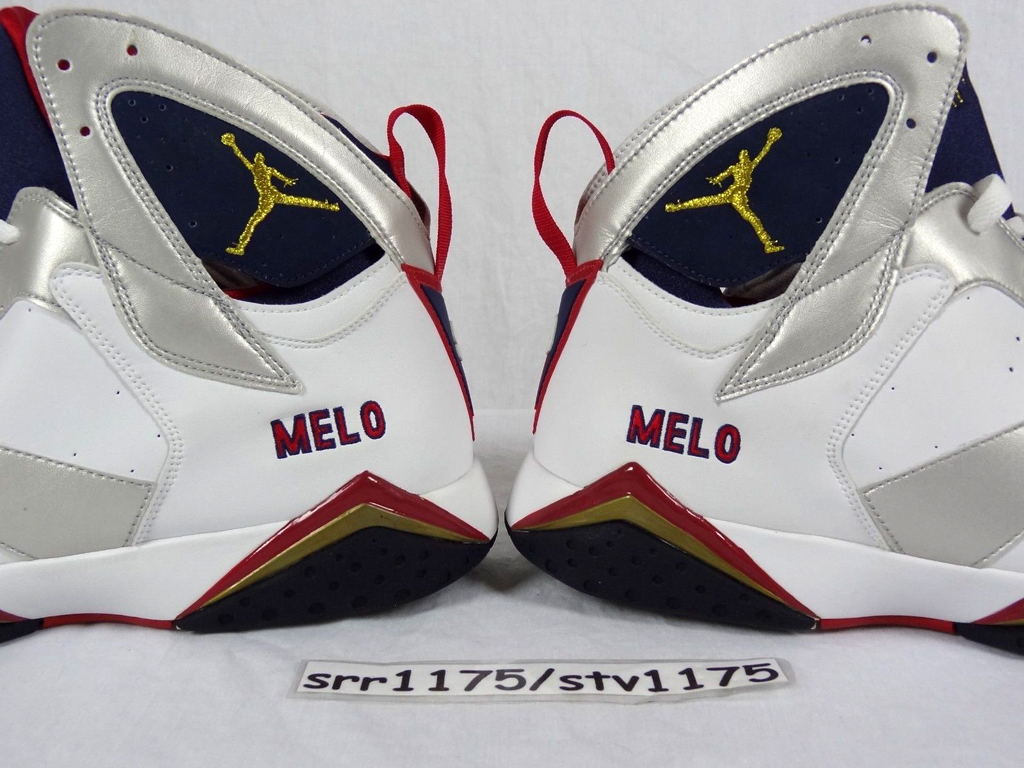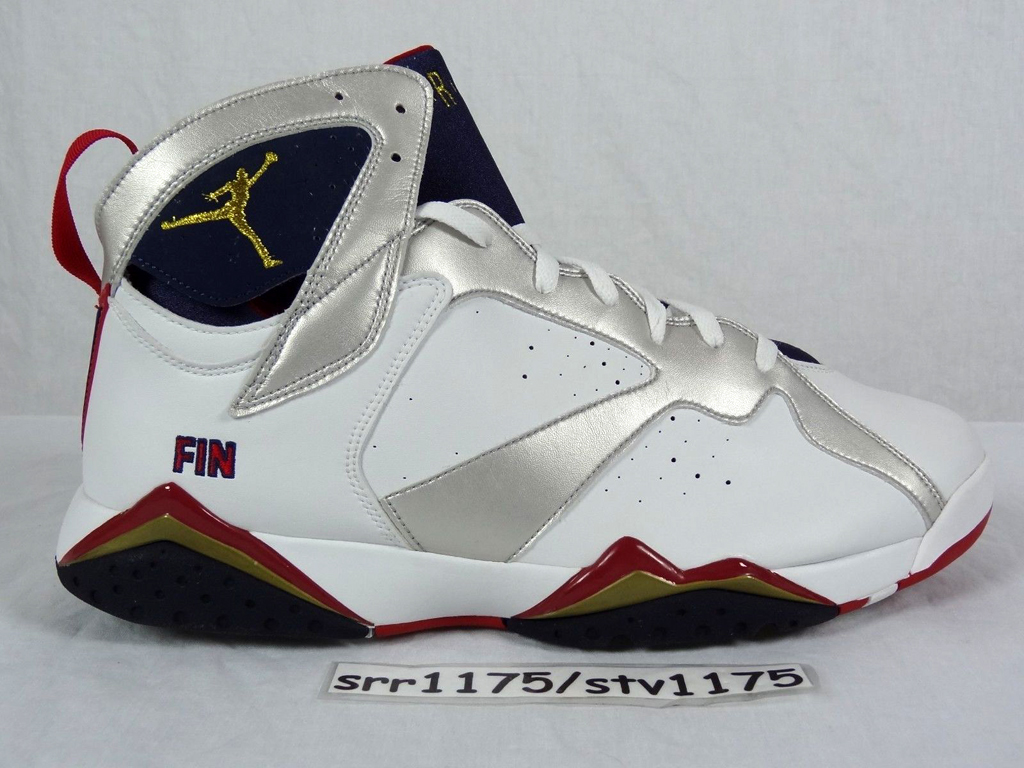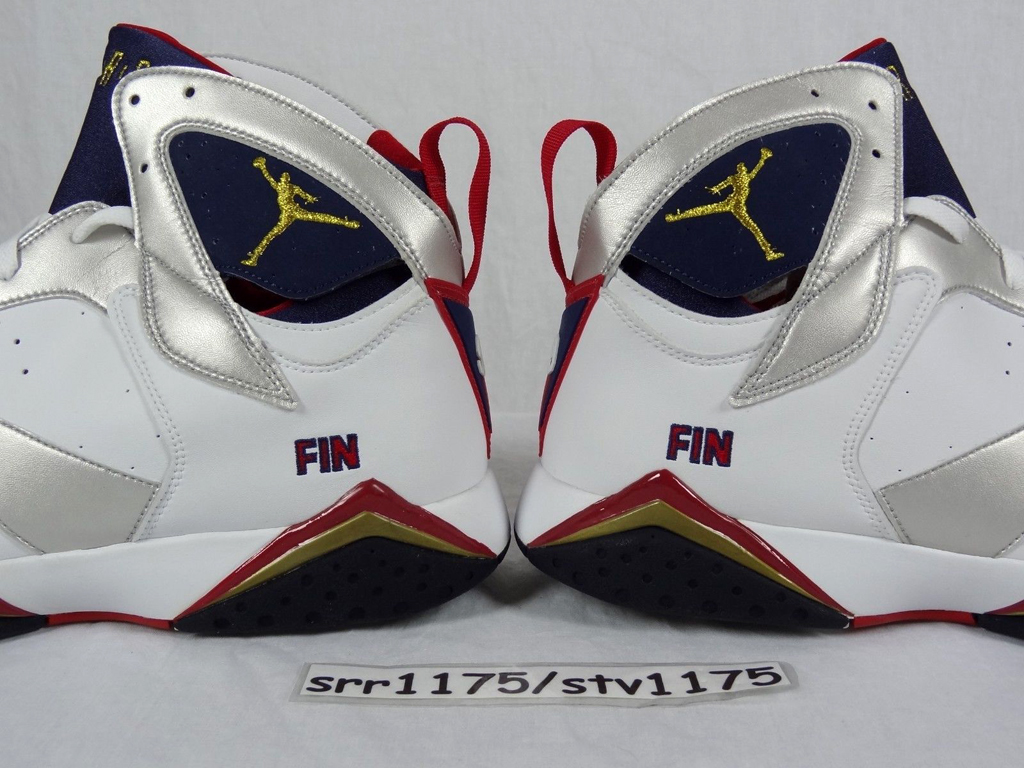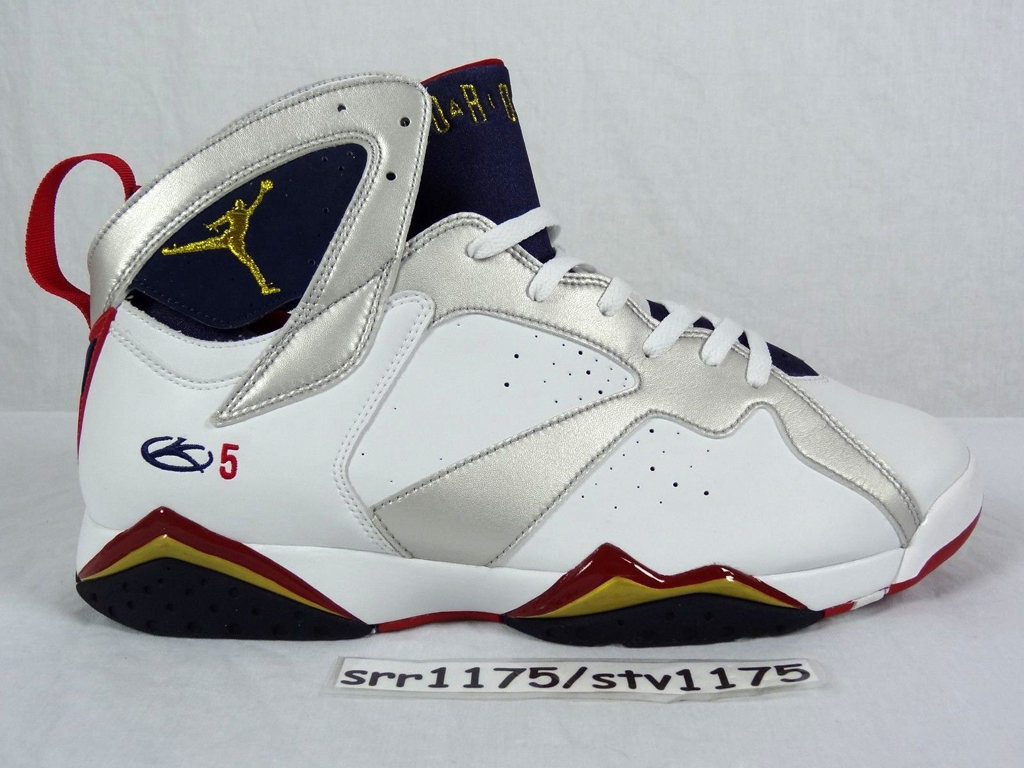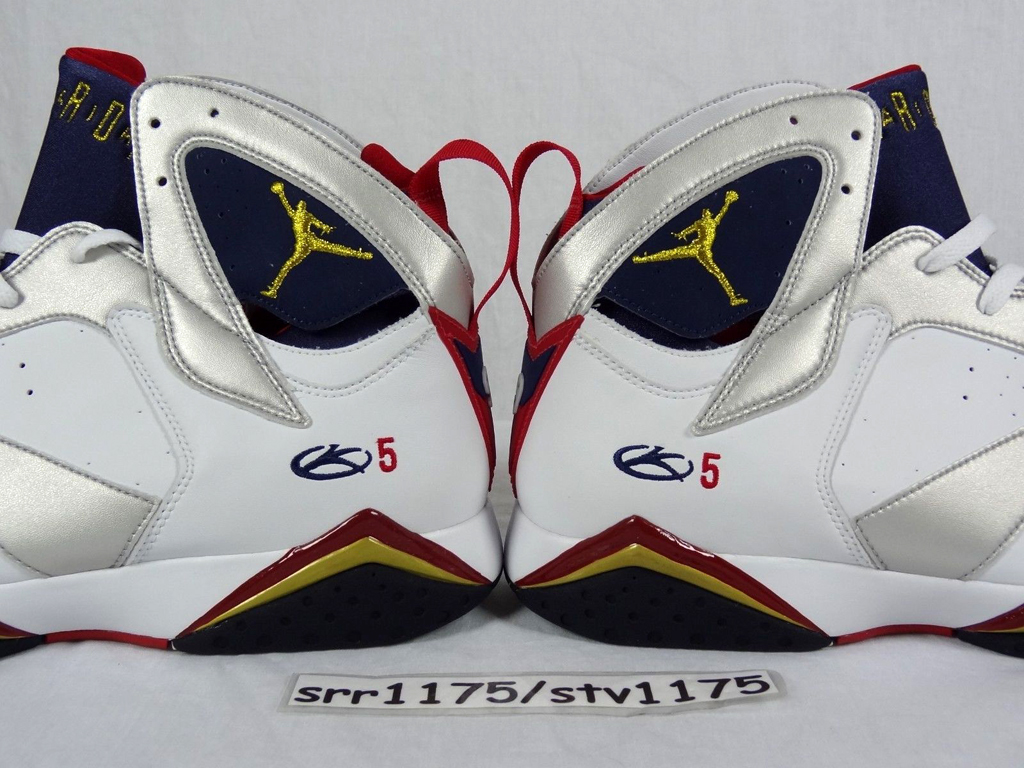 Steve Jaconetta is the Release Dates & Archive Editor of Sole Collector and you can follow him on Twitter here.