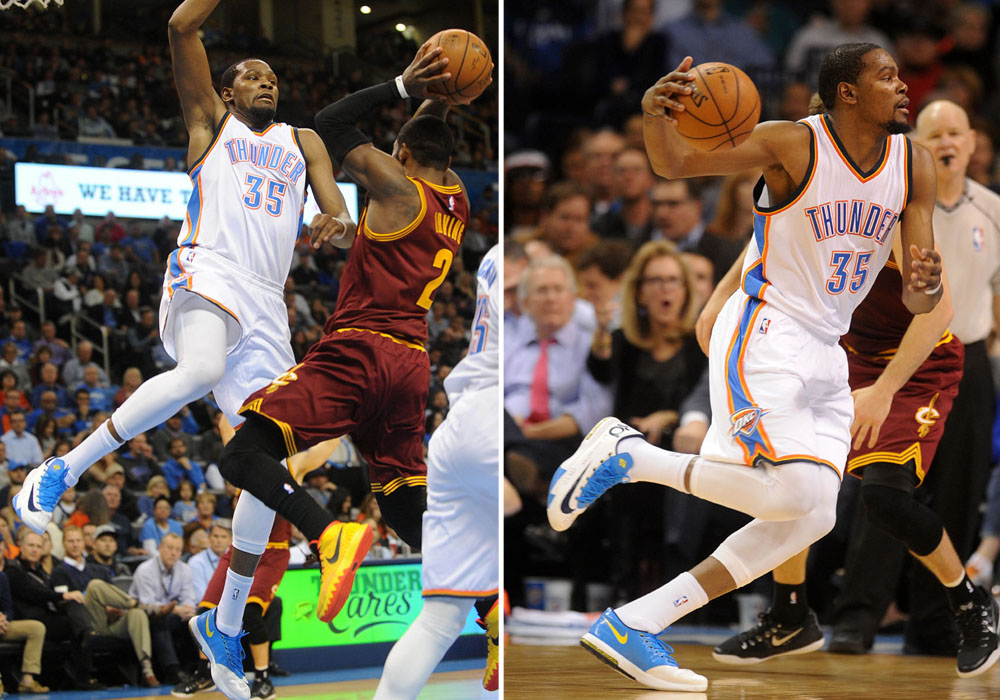 Above: Kevin Durant wears the Nike KD 6 sneaker in last night's game against the Cleveland Cavaliers
by Brendan Dunne
Kevin Durant hasn't been wearing his new Nike KD 7 on-court.
I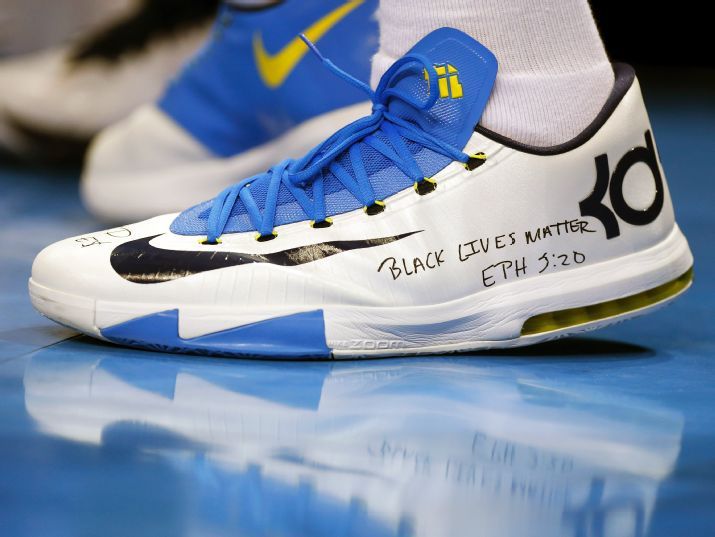 n the five games that he's played this season, Durant hasn't worn his new signature sneaker once—he's been reverting back to last year's KD 6 model instead. According to Darnell Mayberry, an OKC Thunder beat writer for The Oklahoman, Durant says that the KD 6 is "more comfortable" than the KD 7, and that's the reason for the recent switch.
Nike Basketball had a similar dilemma on their hands last year when LeBron James spent so many games in the Nike Zoom Soldier 7 rather than wearing his then current sig-shoe, the LeBron 11 (James wore the Nike LeBron 11 in only 35 of the 97 games he played in the 2013-14 NBA season). This didn't have a negative affect on sales though—the number of Nike LeBron shoes sold continued to rise during his LeBron 11 hiatus, so maybe Nike doesn't have anything to worry about as far as Durant's current unwillingness to wear the KD 7.
According to Nike, the reason for Durant's current wear of the KD 6 is linked to the surgery Durant recently underwent on his right foot. When reached for comment, Nike spokesperson Brian Strong explained, "We are excited to see Kevin Durant back in competition. KD will be wearing orthotic inserts as he returns from surgery on his right foot. The existing KD 6 shoe design is currently the best solution to accommodate the orthotic. The Nike design team is perfecting the KD7 to accommodate KD's orthotic."
Images via ESPN/Mark D. Smith for USA Today Sports