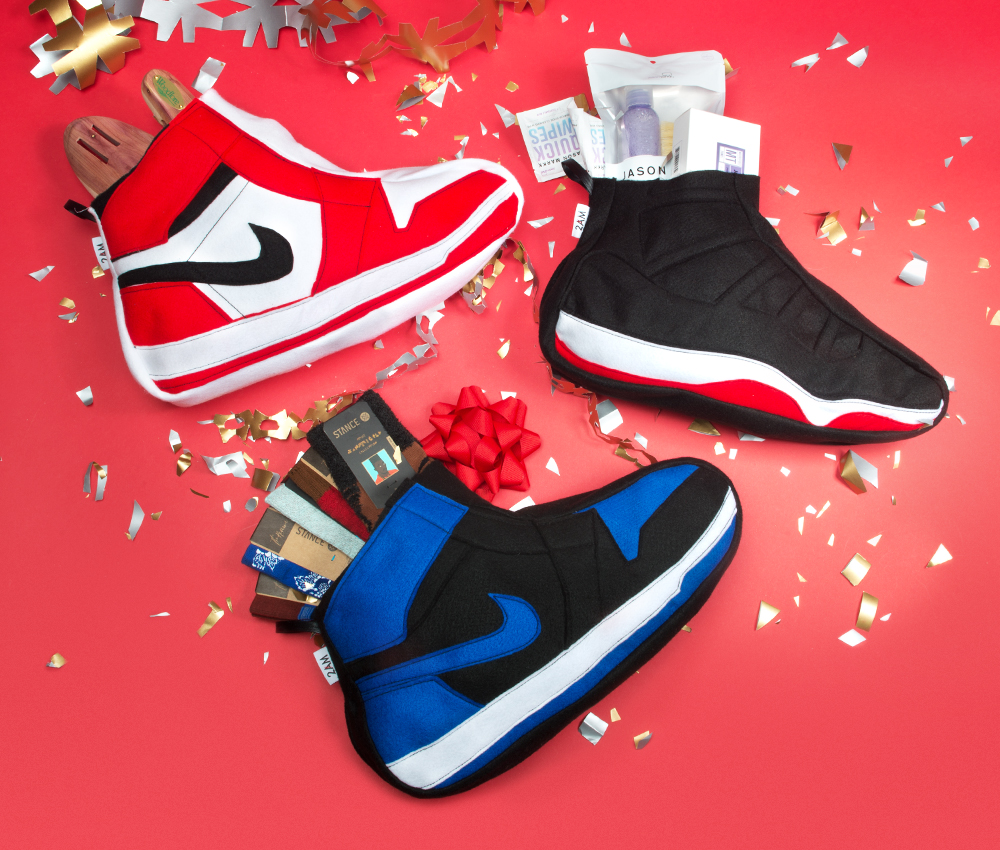 (Sneaker Stockings: courtesy of 2AM Projects)
Photos by Liz Barclay / Team Yulia
There's less than 24 hours left until Christmas. You may have a sneaker enthusiast on your gift list, but you might not be 100 percent sure about what to get them. Here are a few ideas for quick last-minute accessories that you can pick up right now.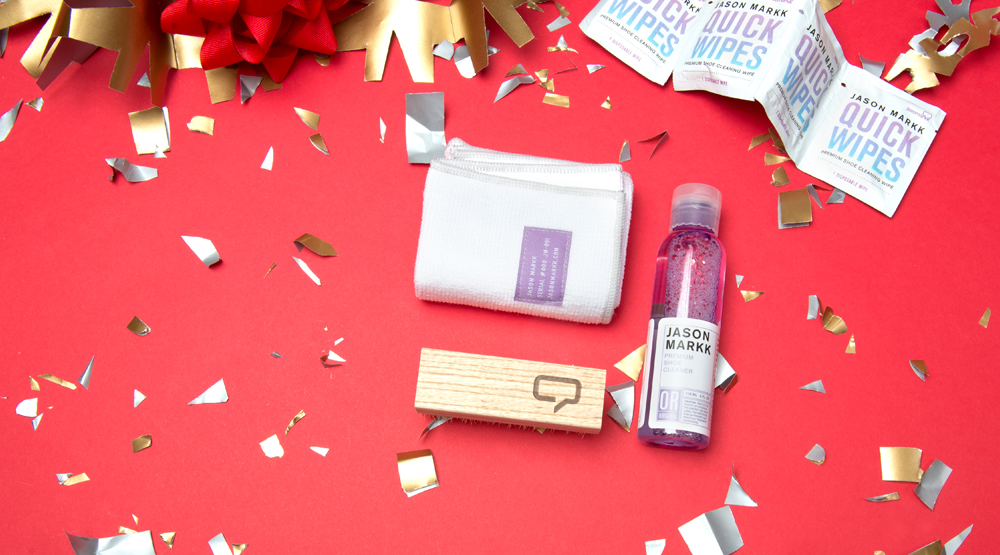 There are other sneaker cleaners, but there aren't any that are more recognizable by 'heads than Jason Markk. The company started with its purple, environmentally safe cleaning solution for suede and leather, and since has expanded its lineup to other accessories like cleaning wipes and a repellant for suede and nubuck.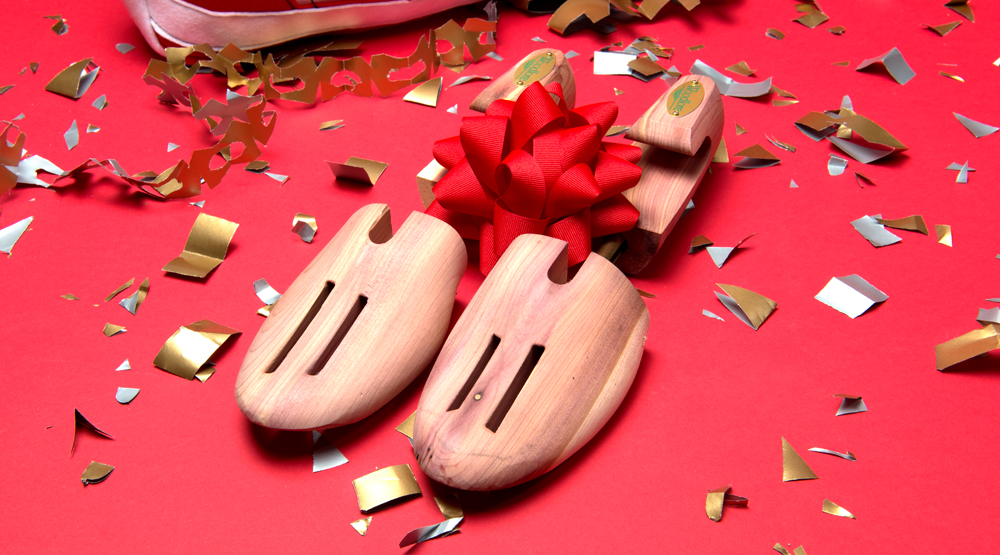 How do you keep sneakers in the best possible shape when you're not wearing them? Sure, you can leave the paper in the toe boxes, but most have polyurethane components that can actually contribute to yellowing. Cedar shoe trees can help extend the life of your prized pairs. The cedar, which is hand carved, also help sneakers smell a lot better. Perfect for that sneakerhead who is very anal about unnecessary creasing.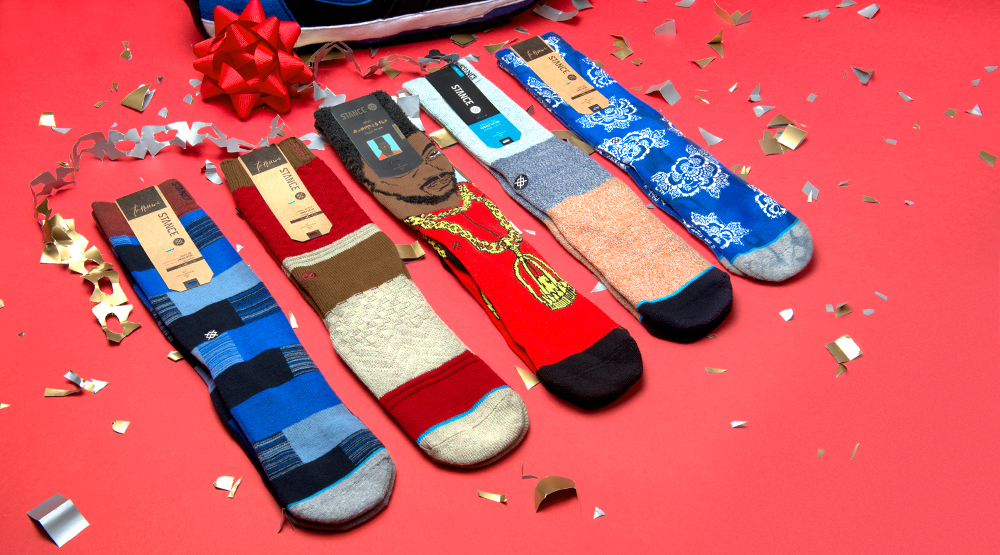 If you're going to have to wear something under your sneakers, it might as well complement your personal style. Stance Socks has an array of options–from classy patterns to sublimated prints of your favorite NBA player to any other wild print that you can think of. The brand also has a range of sock collabs this holiday with partners such as Poler and Santigold.