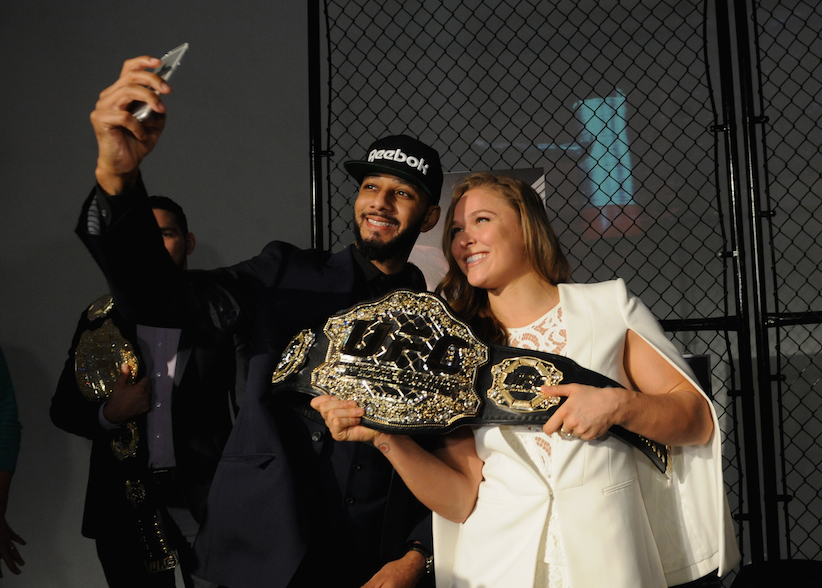 by Gerald Flores
Who knew Swizz Beatz was into Ultimate Fighting Championship?
The one-man band man and Reebok creative director was responsible for orchestrating the brand's latest partnership with the UFC (seriously), which was officially announced on Tuesday and is the biggest non-media deal that the UFC has ever done.
"This announcement is just the beginning of a lot of super creative things," Swizz Beatz said. "You know we keep a couple things up the sleeve, but in January you'll see the start of how we can make UFC be a part of lifestyle and doing things different."
The partnership makes Reebok the UFC's exclusive outfitter and UFC fighters sponsored by other brands will no longer be allowed to wear non-Reebok logos at UFC events beginning in July. Fighters will also be paid out a 20 percent royalty of all merchandise sold with their names and likeness on it.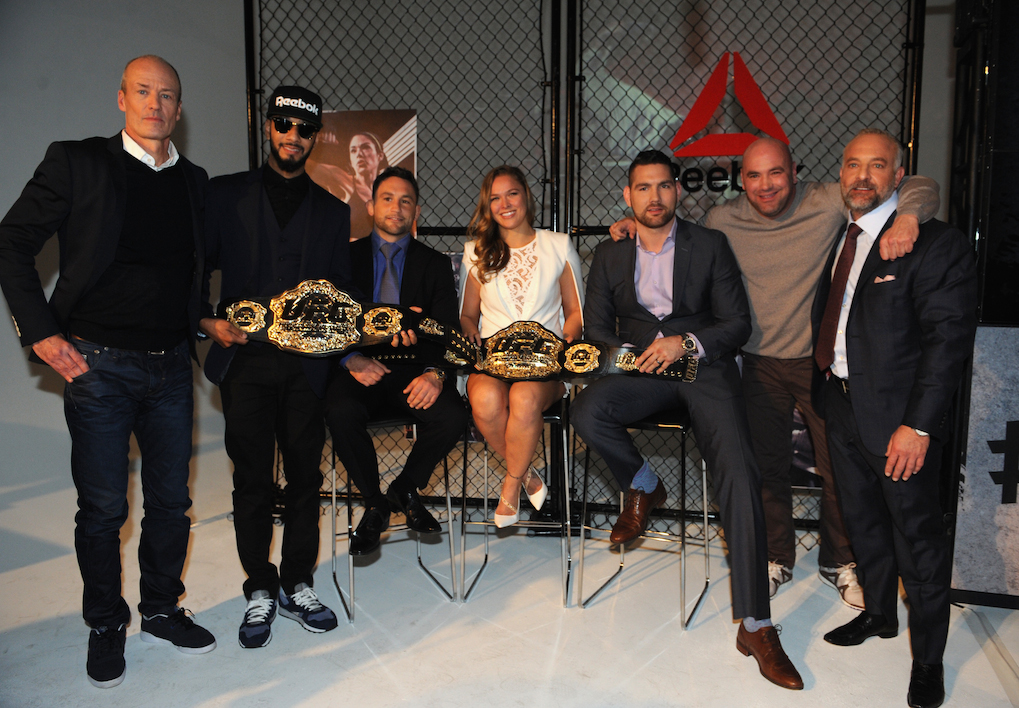 "it's going to change things in the UFC because all of our athletes are getting paid and they don't have to look for sponsors anymore," Swizz said.
Swizz, who's personal friends with UFC chairman and CEO Lorenzo J. Fertitta and UFC president Dana White, brought up the idea for the partnership when the buddies had lunch in Montreal 20 months ago. Earlier this year, Reebok dropped its vector logo on all of its performance products in exchange for the delta - a symbol that's been synonymous with Reebok's presence in Crossfit and other training and fitness activities. UFC headliner and former Nike endorser Jon Jones was also reportedly in talks with Reebok for a new deal.
"This is a perfect match with our design team, the athletes, their expertise, our expertise, and it's all coming together," Swizz said.
So where does this new deal rank amongst Swizz' accomplishments at Reebok? Pretty high.
"It's one of the many goals that came true since I've stated five years ago that Reebok was back," Swizz said. "Not only from putting out sneakers, but also bringing different things into the company that's going to take this to the next level. Were plugging in another 900 million UFC fans into the Reebok and it's pretty big."