Absent last week, Nate Robinson makes his #SoleWatch Power Rankings debut on this week's list.
In his return to the Nuggets' lineup, Robinson came out the gate swinging with his usual assortment of Jordan retros. There were a few familiar pairs in his rotation, but the 'Redwood' 14 is a shoe we don't see hit the hardwood too often. That unpredictability is why you always have to keep an eye out for what Nate is wearing.
Oklahoma City Thunder point guard Russell Westbrook also had a strong showing, moving up a spot from last week with his seemingly endless supply of Jordan PEs. Among them, a brand new Air Jordan 10 created to match the Thunder's navy and white alternate uniforms. Westbrook, who's emerging as an MVP candidate, dropped 31 points and 10 dimes on the Lakers in his exclusives.
Trending down was Eric Bledsoe, who followed up an exceptionally strong week by wearing a few par-for-the-course Nike LeBrons. That's pretty typical of Bledsoe, who's a little more reserved with his best pairs than most players, so his appearances and positioning in these rankings may be sporadic throughout the season.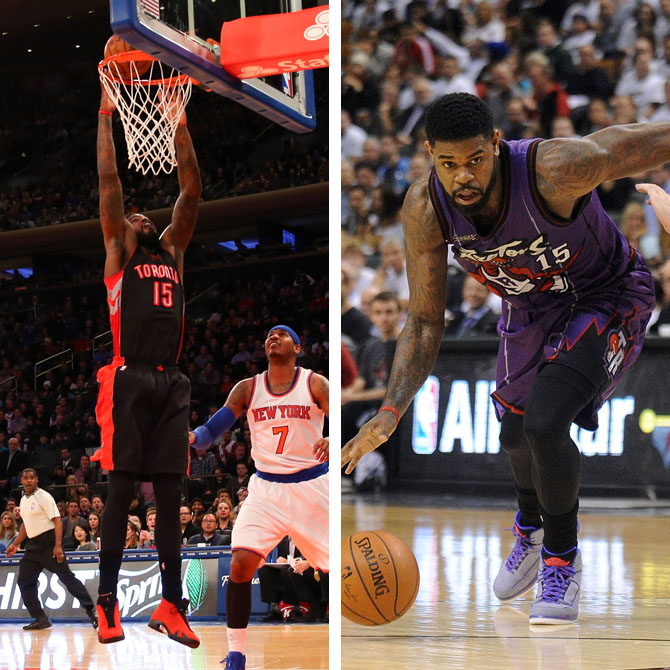 Rank: 10
Last Week: Not Ranked
Player: Amir Johnson
Team: Toronto Raptors
Season Stats: 9.9 PPG, 5.3 RPG, 1.6 APG
Notable Sneakers: Air Jordan 2 Retro 'Iron Purple,' Air Jordan 14 Retro 'Ferrari,' Air Jordan XX9 'Gym Red, Jordan Super.Fly 3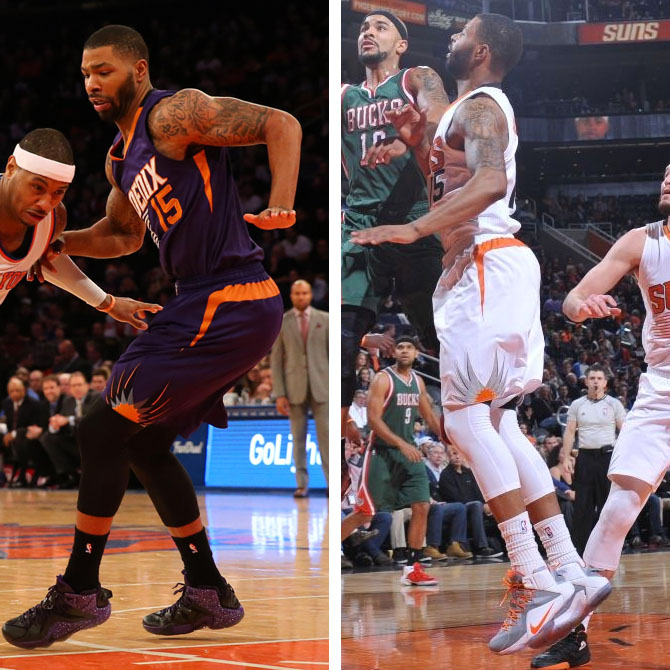 Rank: 9
Last Week: 8
Player: Marcus Morris
Team: Phoenix Suns
Season Stats: 9.8 PPG, 3.8 RPG, 1.4 APG
Notable Sneakers: Black/Purple, Purple/Black, Grey/White NIKEiD LeBron 12s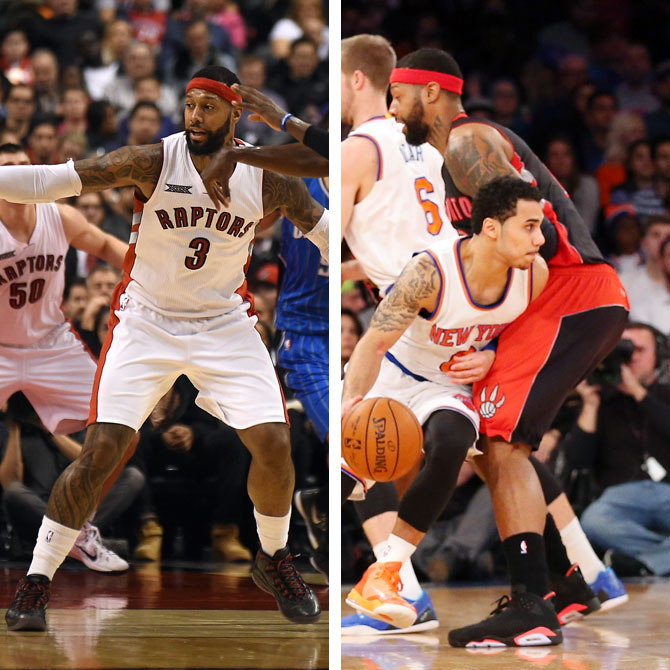 Rank: 8
Last Week: 7
Player: James Johnson
Team: Toronto Raptors
Season Stats: 7.4 PPG, 3.8 RPG, 1.5 APG
Notable Sneakers: Nike Kobe 9 Elite 'Detail,' Air Jordan 6 Retro 'Infrared,' Air Jordan 10 Retro 'Doernbecher'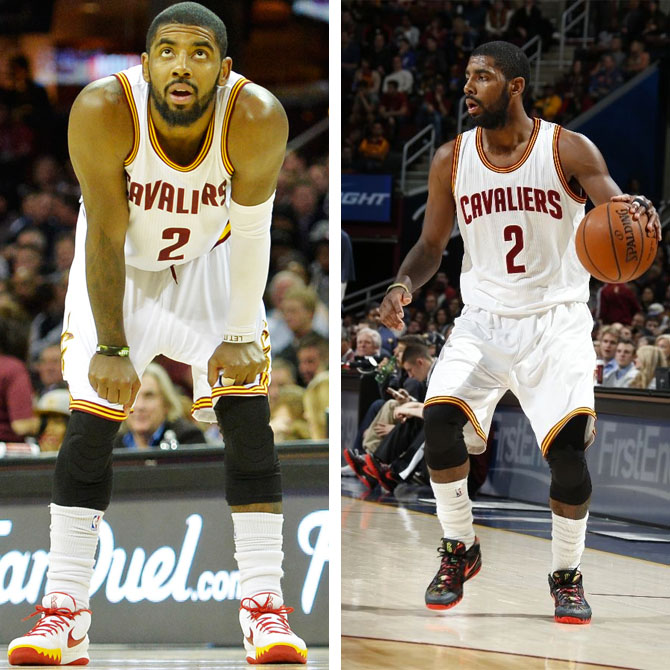 Rank: 7
Last Week: 6
Player: Kyrie Irving
Team: Cleveland Cavaliers
Season Stats: 19.8 PPG, 3.0 RPG, 5.2 APG
Notable Sneakers: Nike Kyrie 1 White/Yellow PE, 'Deceptive Red,' 'Dream'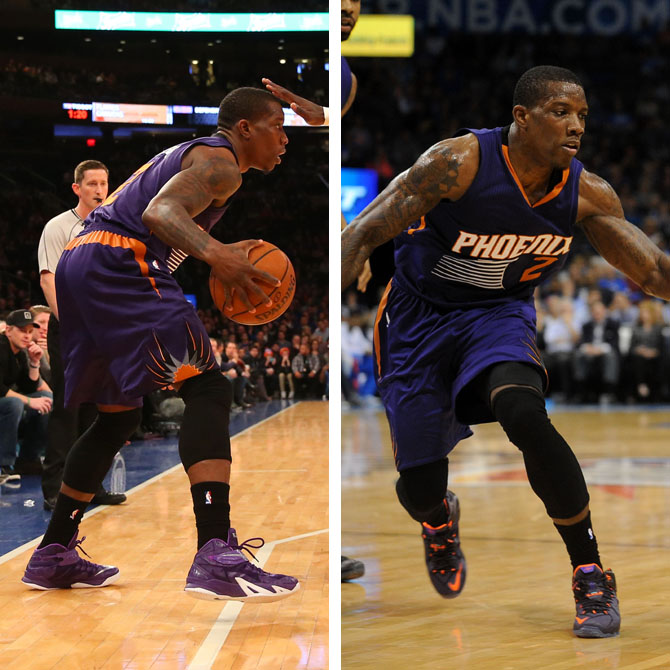 Rank: 6
Last Week: 2
Player: Eric Bledsoe
Team: Phoenix Suns
Season Stats: 15.8 PPG, 4.9 RPG, 5.7 APG
Notable Sneakers: Nike Zoom Soldier 8 Purple/White & White/Orange PEs, Nike LeBron 12 'Instinct'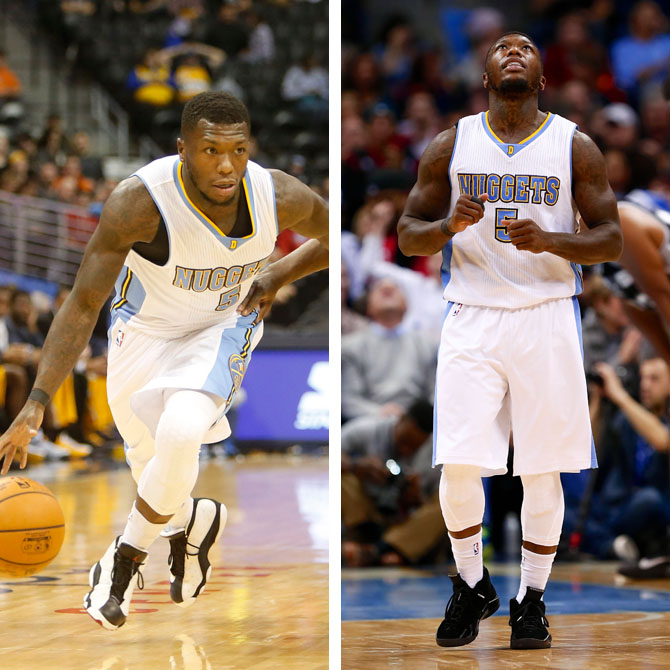 Rank: 5
Last Week: Not Ranked
Player: Nate Robinson
Team: Denver Nuggets
Season Stats: 5.7 PPG, 1.3 RPG, 1.9 APG
Notable Sneakers: Air Jordan 12 Retro 'Taxi' & 'Obsidian,' Air Jordan 13 Retro 'He Got Game,' Air Jordan 14 Retro 'Redwood'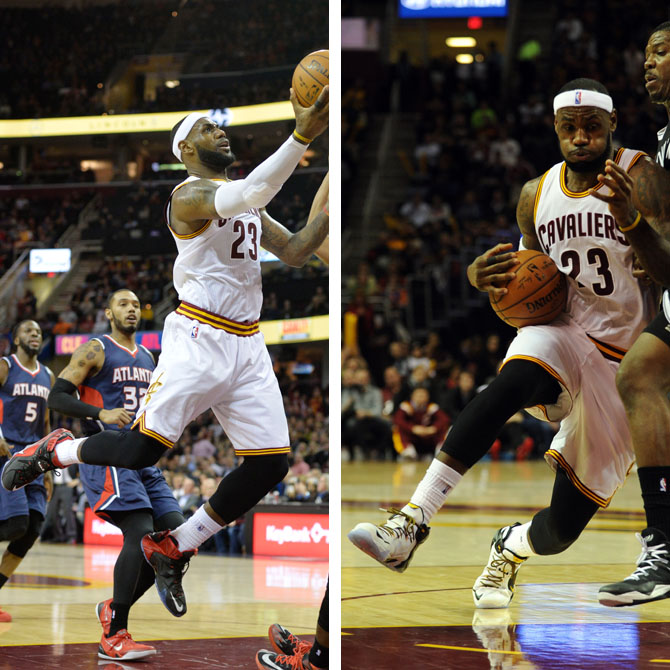 Rank: 4
Last Week: 5
Player: LeBron James
Team: Cleveland Cavaliers
Season Stats: 25.3 PPG, 5.4 RPG, 7.7 APG
Notable Sneakers: White/Yellow-Black, Black/Red & White/Red Nike LeBron 12 PEs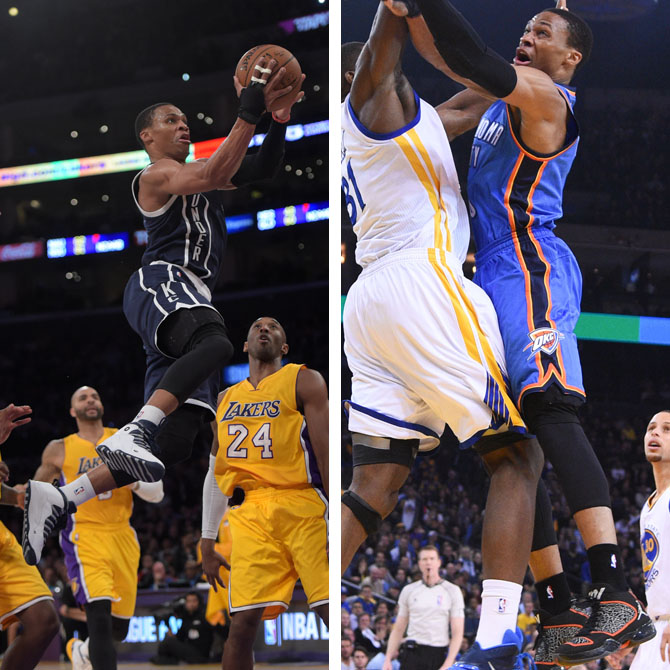 Rank: 3
Last Week: 4
Player: Russell Westbrook
Team: Oklahoma City Thunder
Season Stats: 27.2 PPG, 5.5 RPG, 7.2 APG
Notable Sneakers: Air Jordan 10 'OKC Alternate' PE, Air Jordan XX9 Black/Orange & White/Orange PEs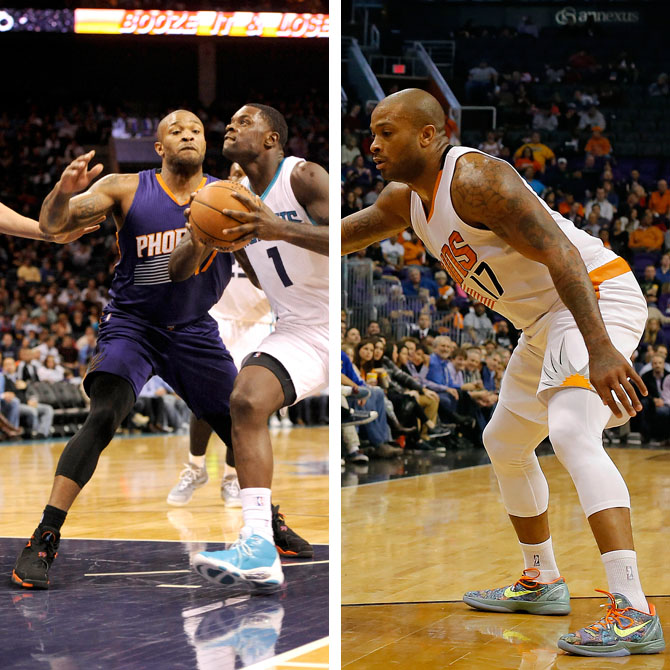 Rank: 2
Last Week: 3
Player: P.J. Tucker
Team: Phoenix Suns
Season Stats: 7.4 PPG, 5.9 RPG, 1.6 APG
Notable Sneakers: Air Jordan 8 Fred Jones PE, Air Jordan 10 Retro 'CDP,' Nike Zoom Kobe 6 'Prelude'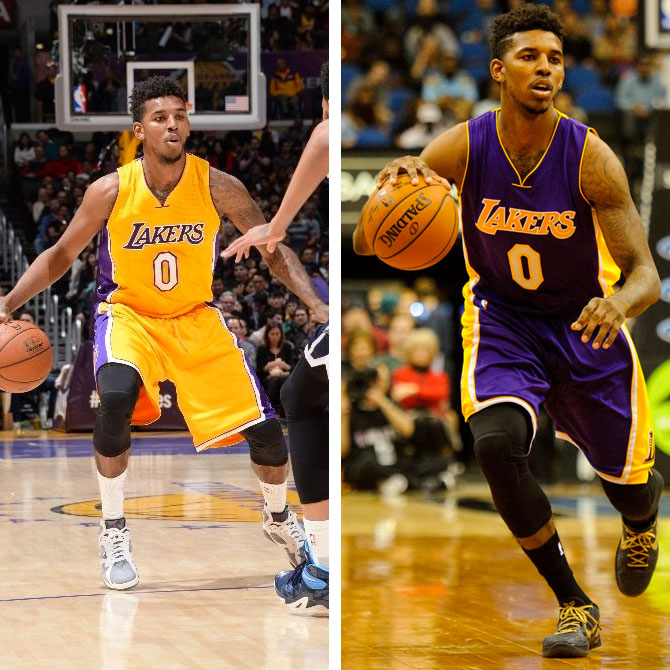 Rank: 1
Last Week: 1
Player: Nick Young
Team: Los Angeles Lakers
Season Stats: 14.9 PPG, 2.3 RPG, 0.6 APG
Notable Sneakers: Air Jordan 7 Retro 'Flint,' Air Jordan 11 Retro Low 'Concord,' Nike Zoom Kobe 6 'BHM'