In a new feature, Sole Collector will be taking a closer look at our daily Sole Watch reports, and compiling a weekly ranking of the players bringing the most sneaker heat to the court. These players will be ranked based solely on their sneakers, without regard for their actual on-court performance. In some cases, as you'll see in the stats listed below, a player's sneaker game may have an inverse relationship with their actual game.
As it turns out though, this week's top spot goes to the hero of Friday night's overtime victory against the Spurs. As Kobe Bryant was busy failing in his attempt at MJ's number-three spot on the all-time scoring list, Swaggy P stepped up and delivered a game winner for the ailing Lakers. Ironically, he did so in pair of Bryant's signature shoes- the Black History Month Zoom Kobe 6, which he wore in anticipation of Kobe's moment.
Elsewhere, the Phoenix Suns have dominated this week's list, taking four of the ten spots, while the Cavs account for two, on the strength of LeBron James and Kyrie Irving's signature shoe PEs. A few notable names, from a sneaker perspective, such as DeMar DeRozan, Nate Robinson and Tony Wroten, missed the cut do to lack of activity, thanks to injury.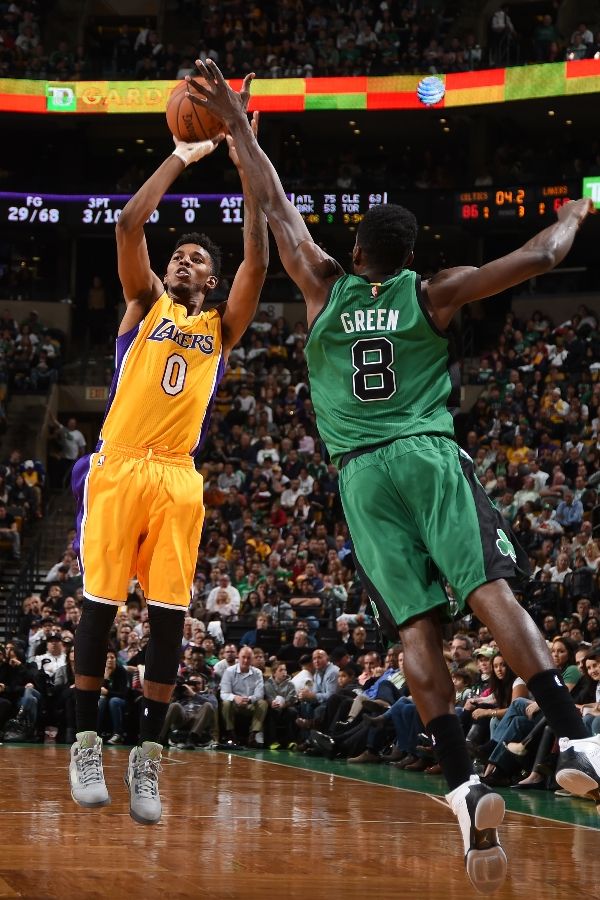 Rank: 1
Player: Nick Young
Team: Los Angeles Lakers
Season Stats: 15.7 PPG, 2.4 RPG, 0.7 APG
Notable Sneakers: Air Jordan 5 Retro 'Green Bean,' Nike Zoom Kobe 4 'MPLS,' Nike Zoom Kobe 6 'BHM'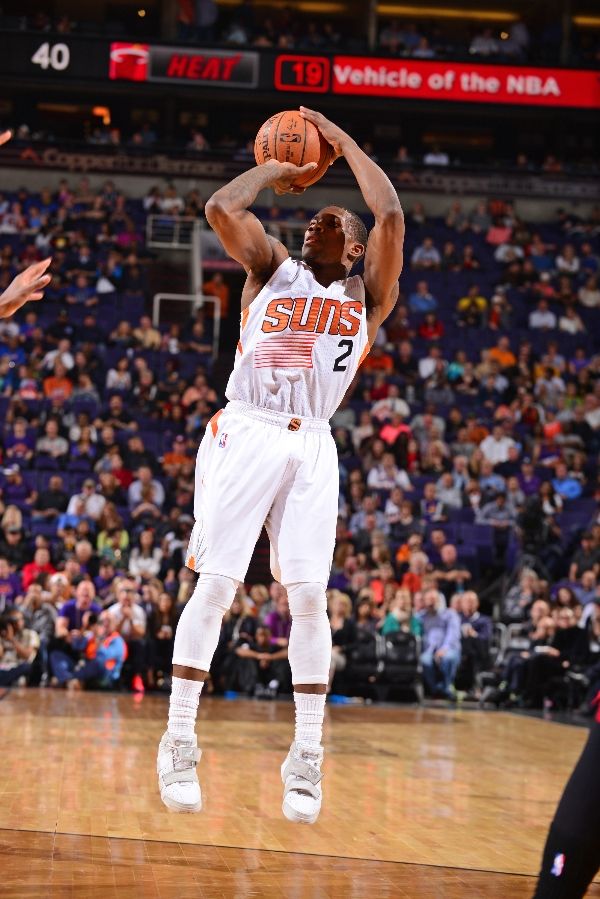 Rank: 2
Player: Eric Bledsoe
Team: Phoenix Suns
Season Stats: 15.8 PPG, 5.0 RPG, 6.1 APG
Notable Sneakers: Nike Zoom LeBron 20-5-5, Air Jordan 8 Retro 'Aqua'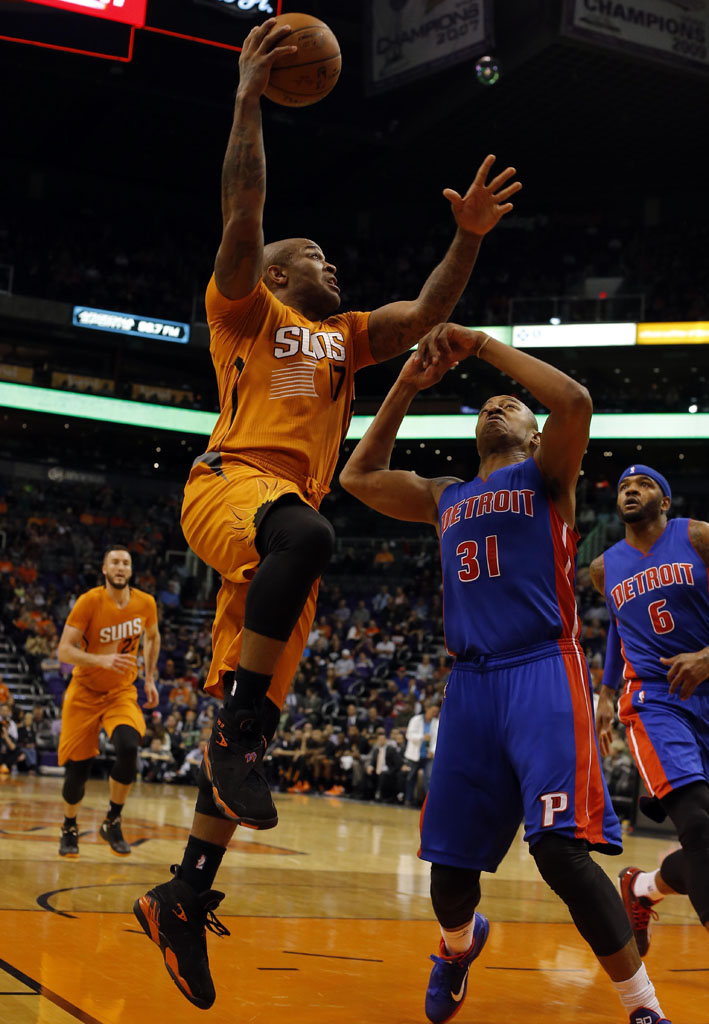 Rank: 3
Player: P.J. Tucker
Team: Phoenix Suns
Season Stats: 8.1 PPG, 6.0 RPG, 1.4 APG
Notable Sneakers: Air Jordan 8 Retro Fred Jones PE, Nike Air Max2 CB '94, Nike LeBron 12 'Instinct'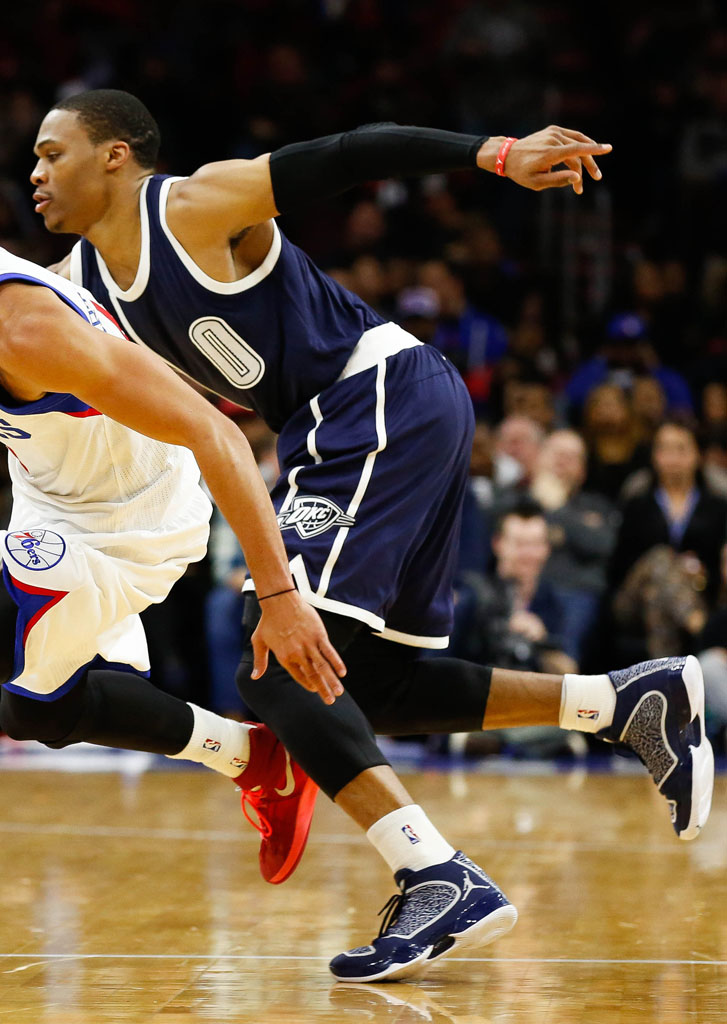 Rank: 4
Player: Russell Westbrook
Team: Oklahoma City Thunder
Season Stats: 25.6 PPG, 5.6 RPG, 6.7 APG
Notable Sneakers: Black/Orange, White/Orange, Navy/White Air Jordan XX9 PEs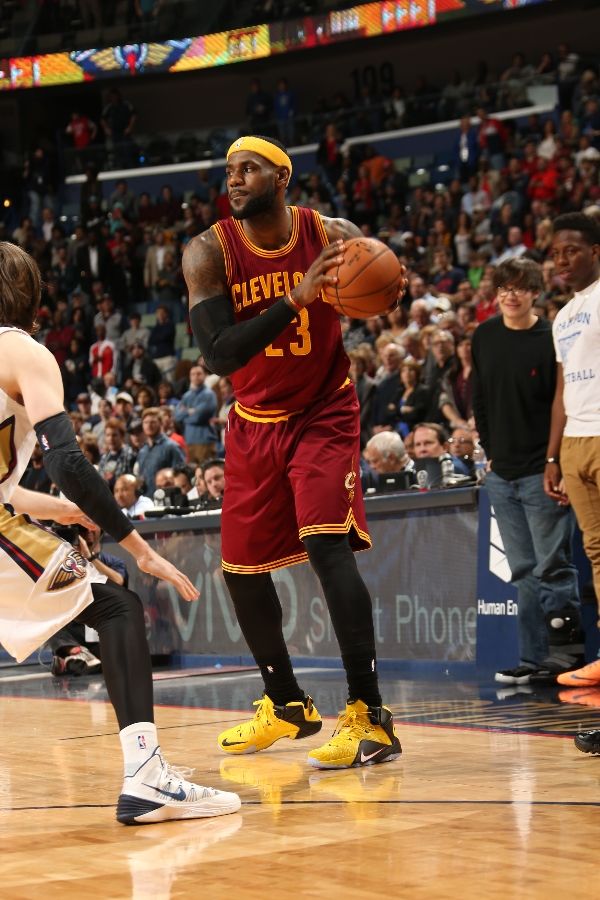 Rank: 5
Player: LeBron James
Team: Cleveland Cavaliers
Season Stats: 25.5 PPG, 5.5 RPG, 7.6 APG
Notable Sneakers: Yellow/Black, White/Yellow & Red/Yellow Nike LeBron 12 PEs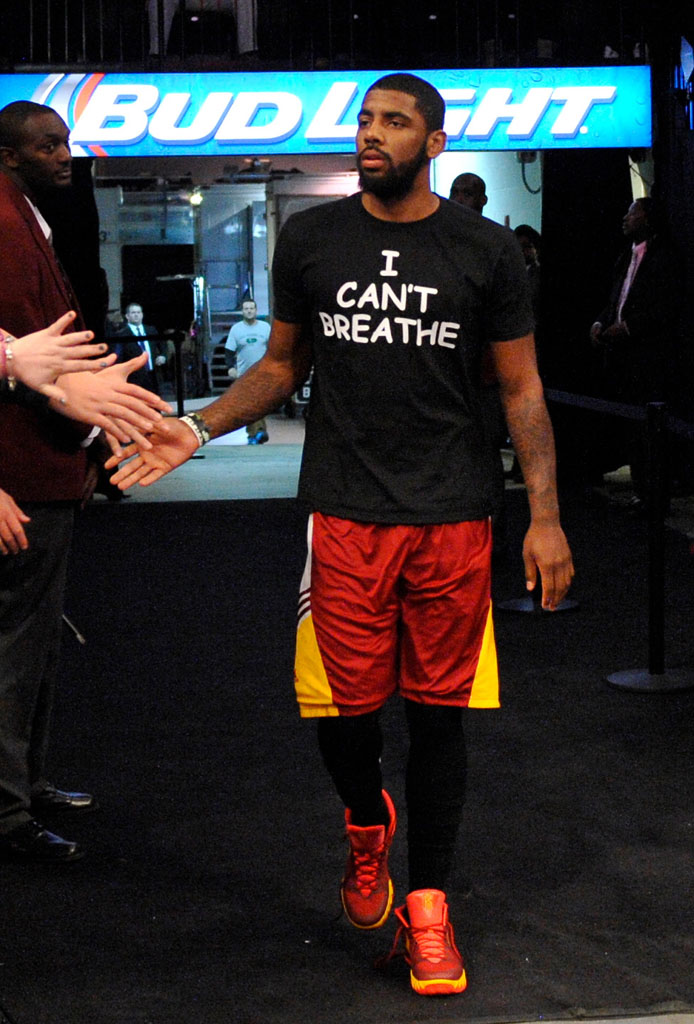 Rank: 6
Player: Kyrie Irving
Team: Cleveland Cavaliers
Season Stats: 20.6 PPG, 3.1 RPG, 5.2 APG
Notable Sneakers: 'Deceptive Red,' Yellow/Black & Red/Yellow Nike Kyrie 1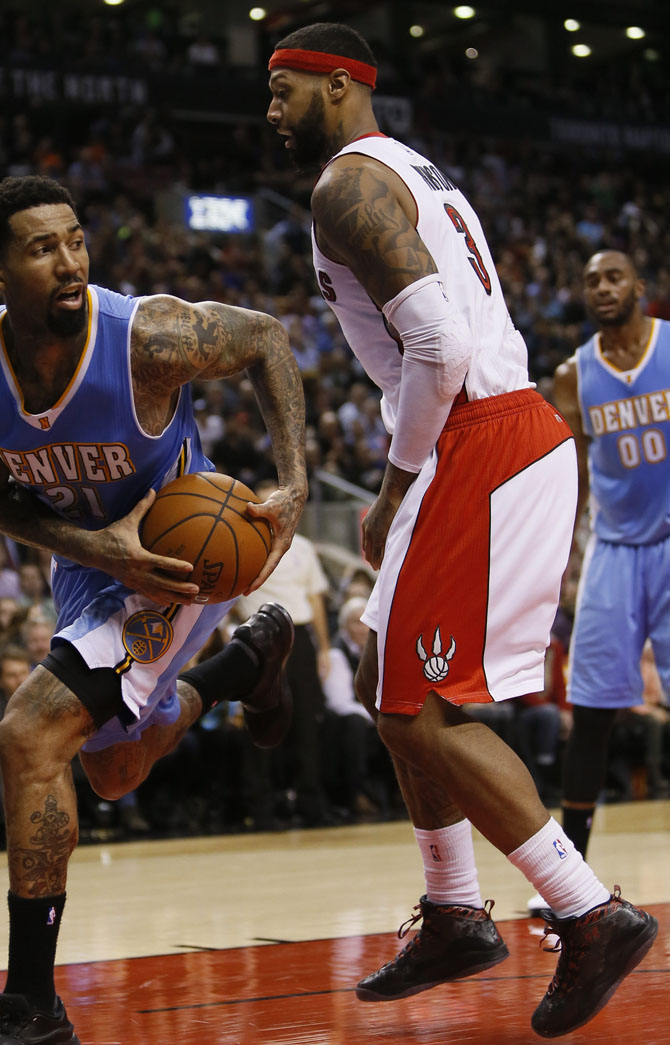 Rank: 7
Player: James Johnson
Team: Toronto Raptors
Season Stats: 7.6 PPG, 3.8 RPG, 1.5 APG
Notable Sneakers: Air Jordan 4 Retro 'Toro,' Air Jordan 6 Retro 'Infrared,' Air Jordan 11 Retro 'Bred'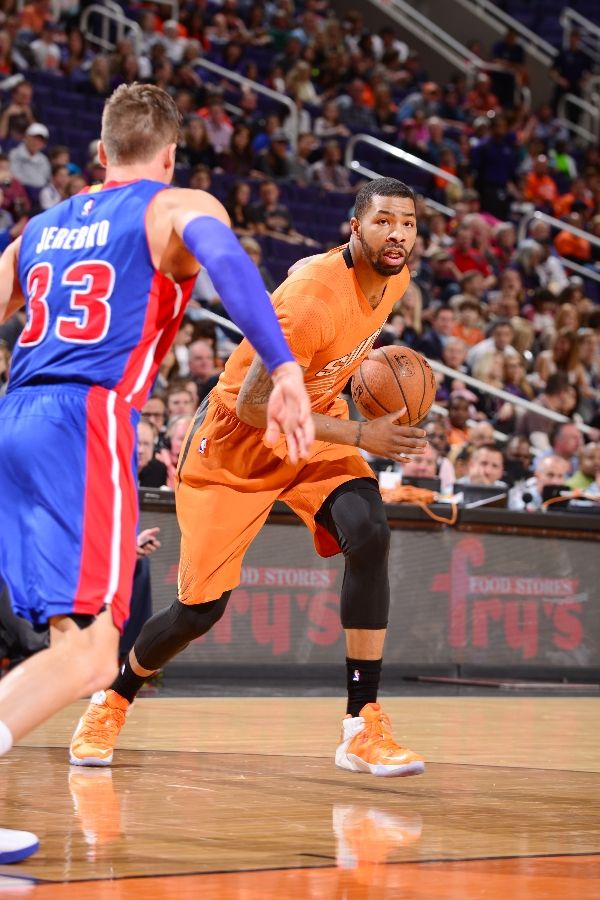 Rank: 8
Player: Marcus Morris
Team: Phoenix Suns
Season Stats: 10.0 PPG, 3.9 RPG, 1.5 APG
Notable Sneakers: Blackout, Orange/White, Grey/White NIKEiD LeBron 12s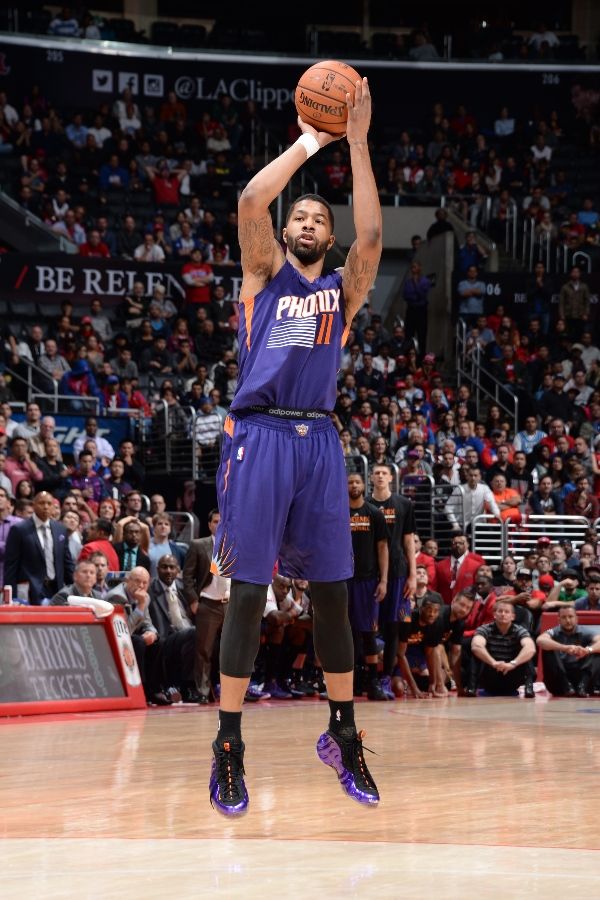 Rank: 9
Player: Markieff Morris
Team: Phoenix Suns
Season Stats: 15.1 PPG, 6.5 RPG, 2.4 APG
Notable Sneakers: 'Black Suede,' 'Suns,' & 'Silver Camo' Nike Air Foamposite One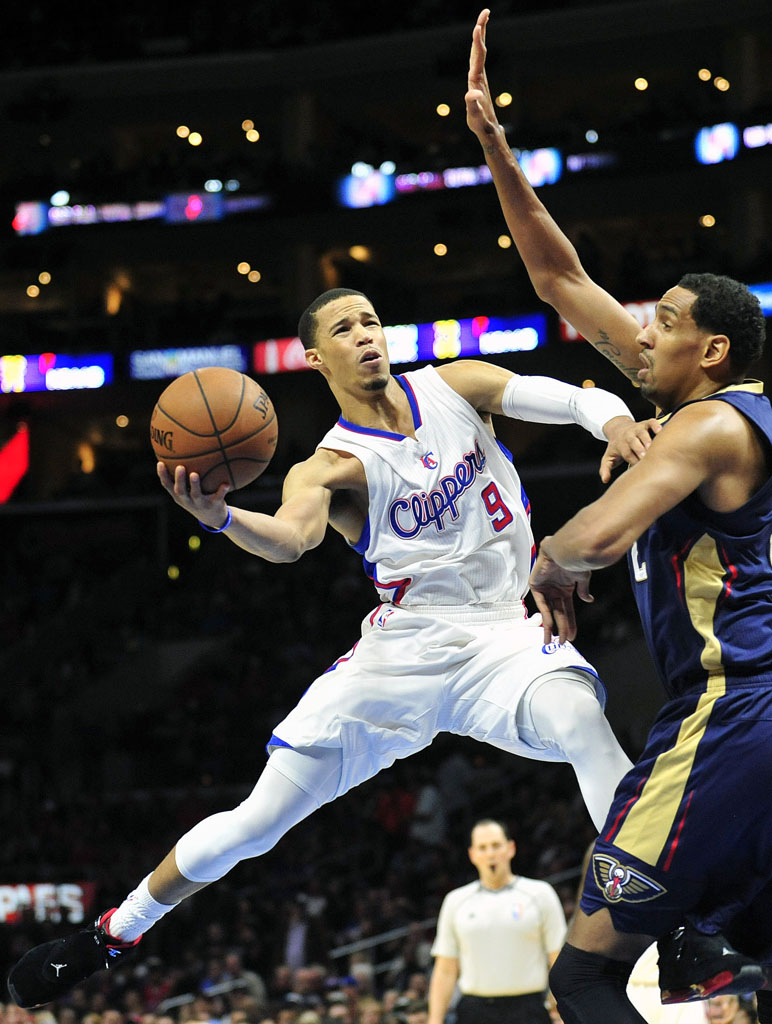 Rank: 10
Player: Jared Cunningham
Team: Los Angeles Clippers
Season Stats: 1.6 PPG, 0.4 RPG, 0.6 APG
Notable Sneakers: Nike Penny 1 'All-Star,' Air Jordan 12 Retro 'Playoff,' Air Jordan 18 Retro 'CDP'