by Brandon Richard
Confirming rumors that have been swirling for months, Nike Basketball will officially introduce Kyrie Irving as its newest signature athlete at an event in New York City later tonight. Irving joins his teammate LeBron James, as well as brand icons like Penny Hardaway, Scottie Pippen and Gary Payton, as NBA stars who have had their names linked to a signature Nike line. The Kyrie 1 will be the first new Nike signature basketball release since Kevin Durant's line debuted in 2007.
You'll be able to follow the happenings via live stream, and Sole Collector will be in attendance to give you an inside look. Keep an eye on this live feed and our Twitter and Instagram accounts for the full rundown on the Nike Kyrie 1. The live stream, which we'll also host here, will begin around 8:00 - 8:15 p.m. EST.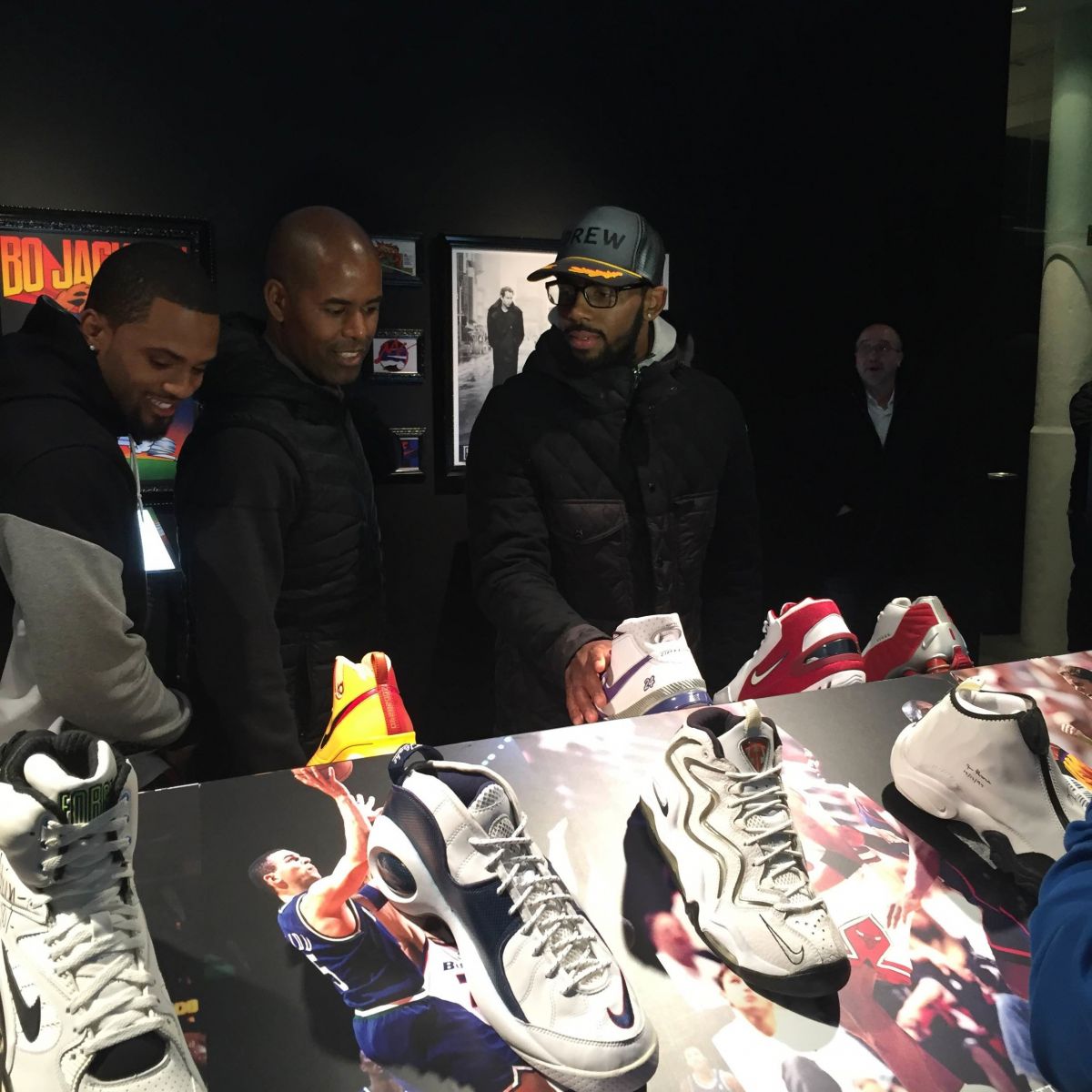 Kyrie Irving admiring the Nike signature sneaker gallery with samples pulled straight from the Nike archives.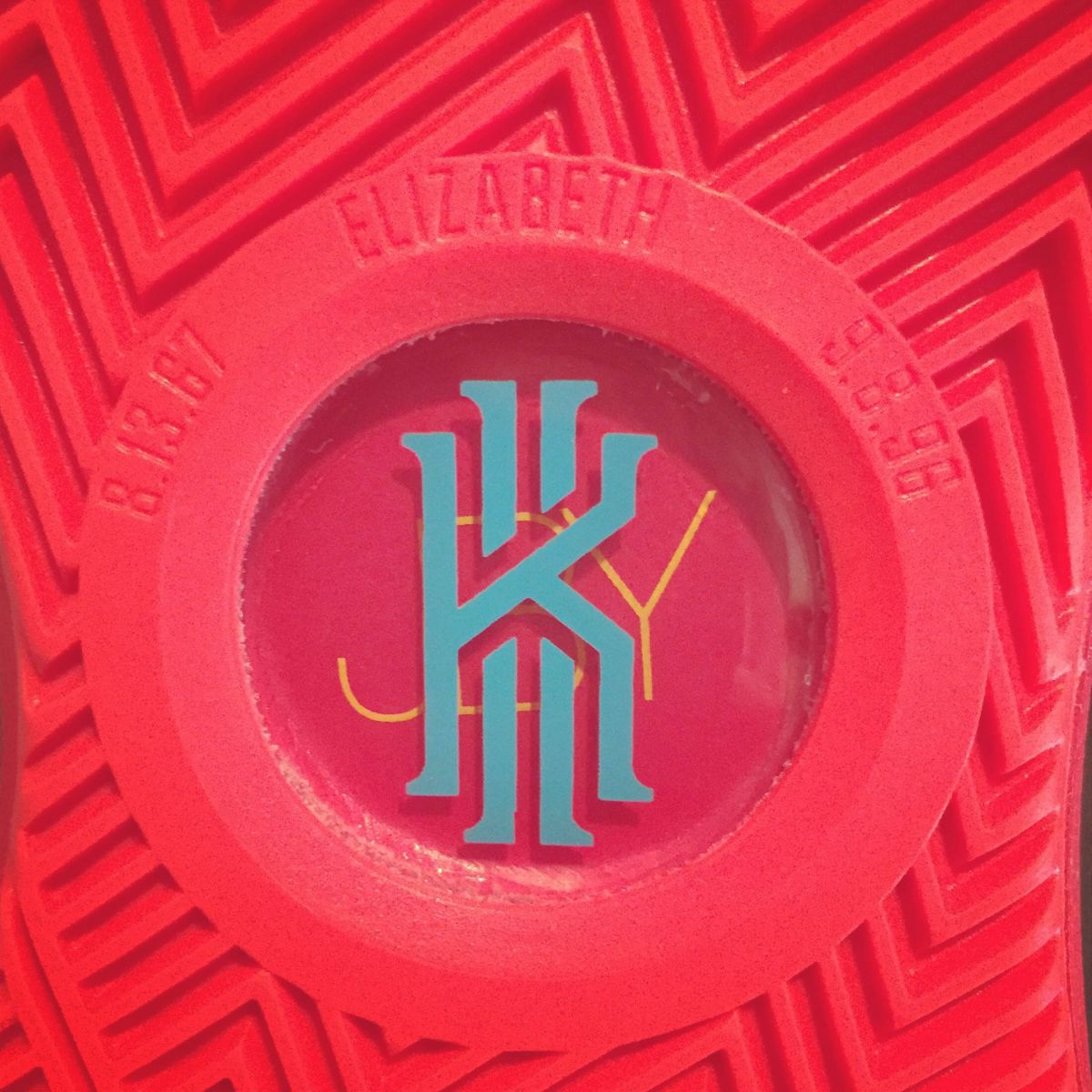 Birthday and death date of Kyrie's late mother on the outsoles of the Nike Kyrie 1. JBY behind the Kyrie logo which stands for "Just Be You."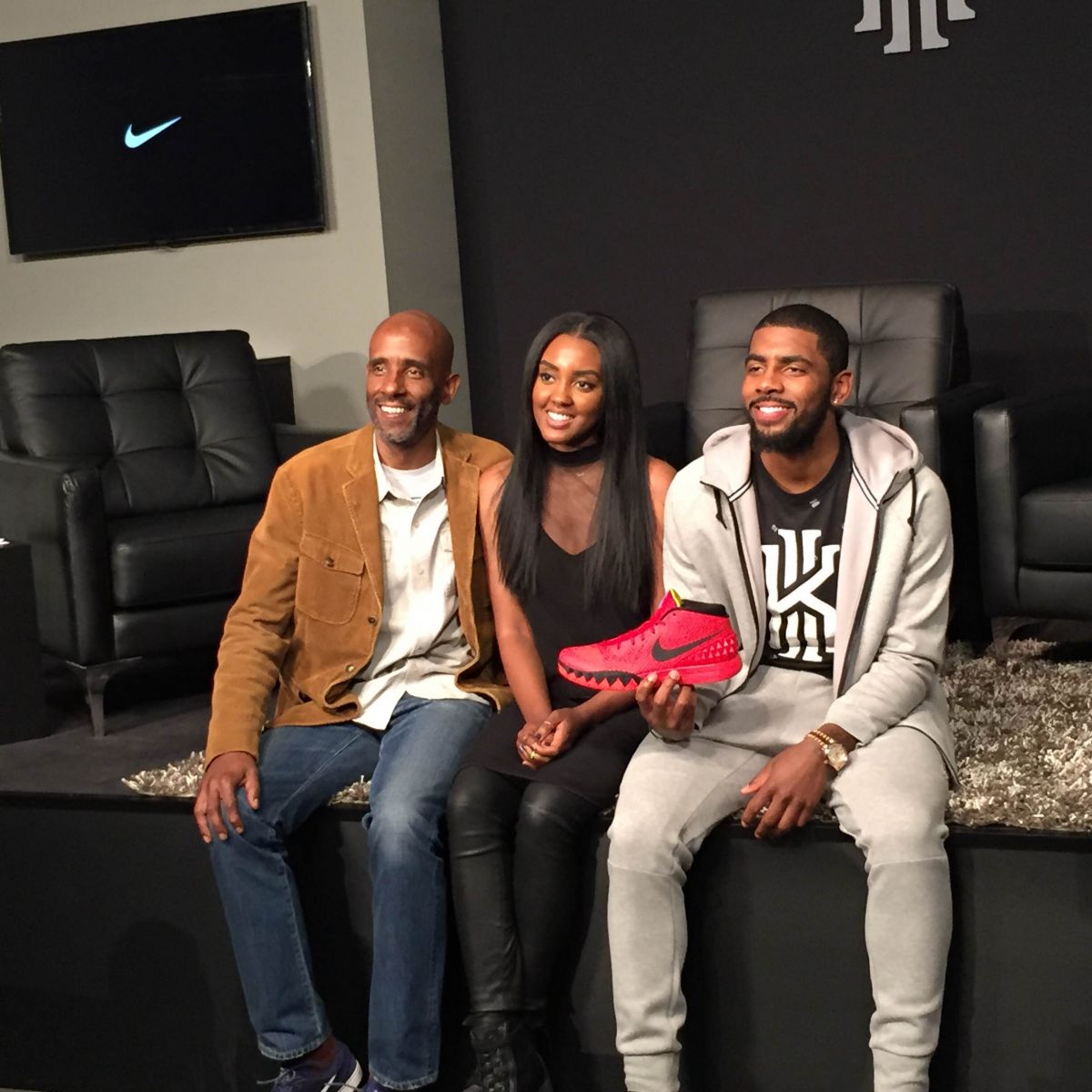 Kyrie Irving joined by his sister and father at the Nike Kyrie 1 launch.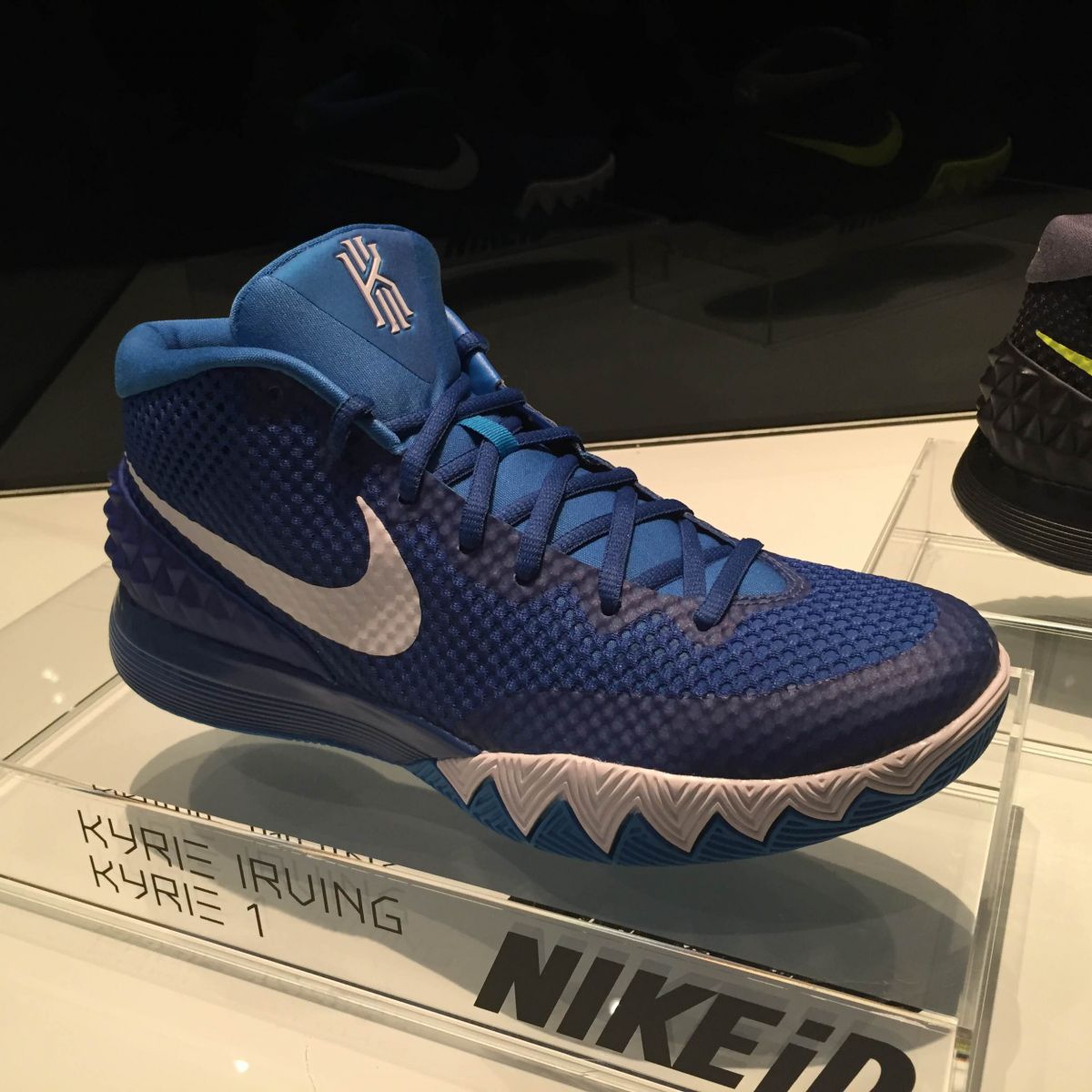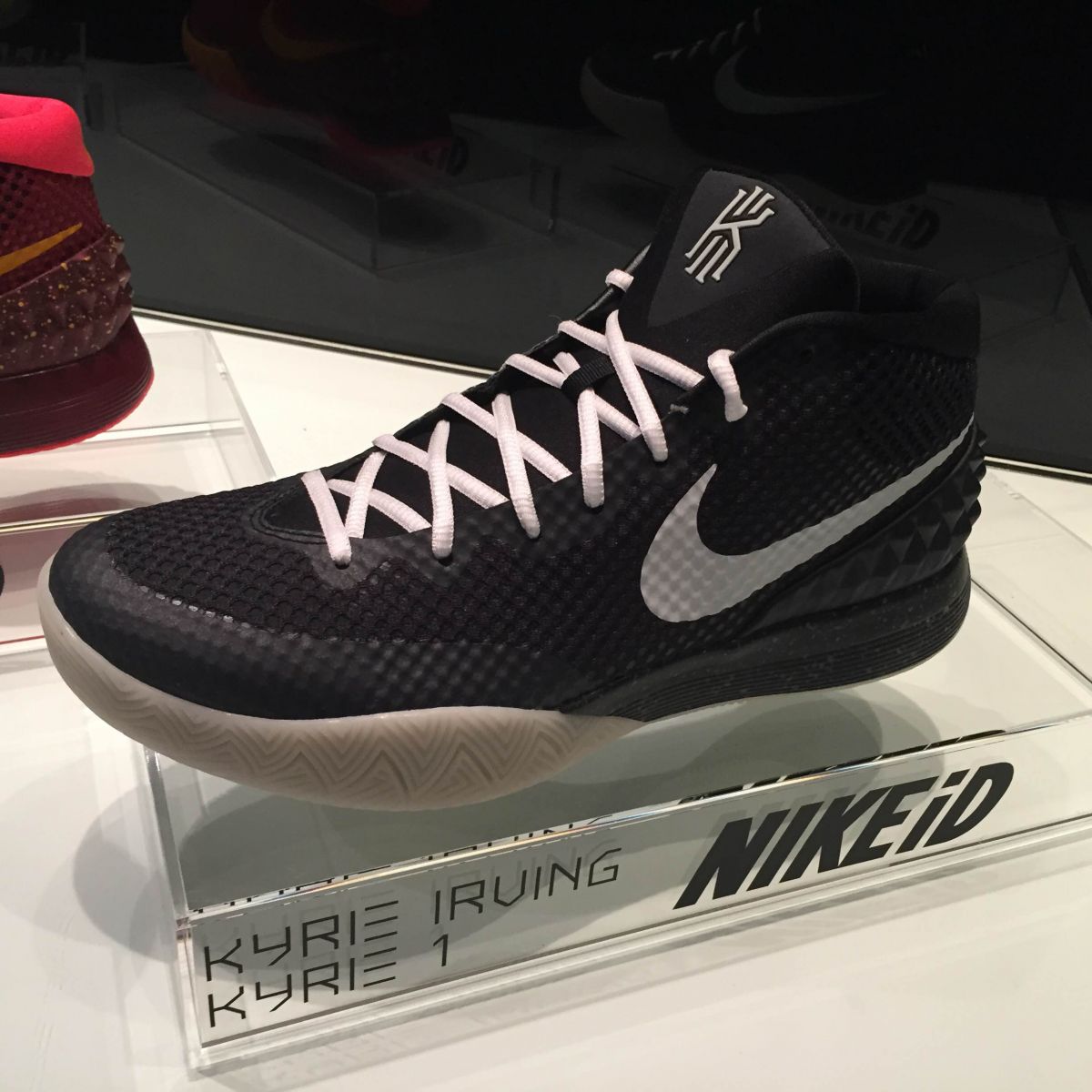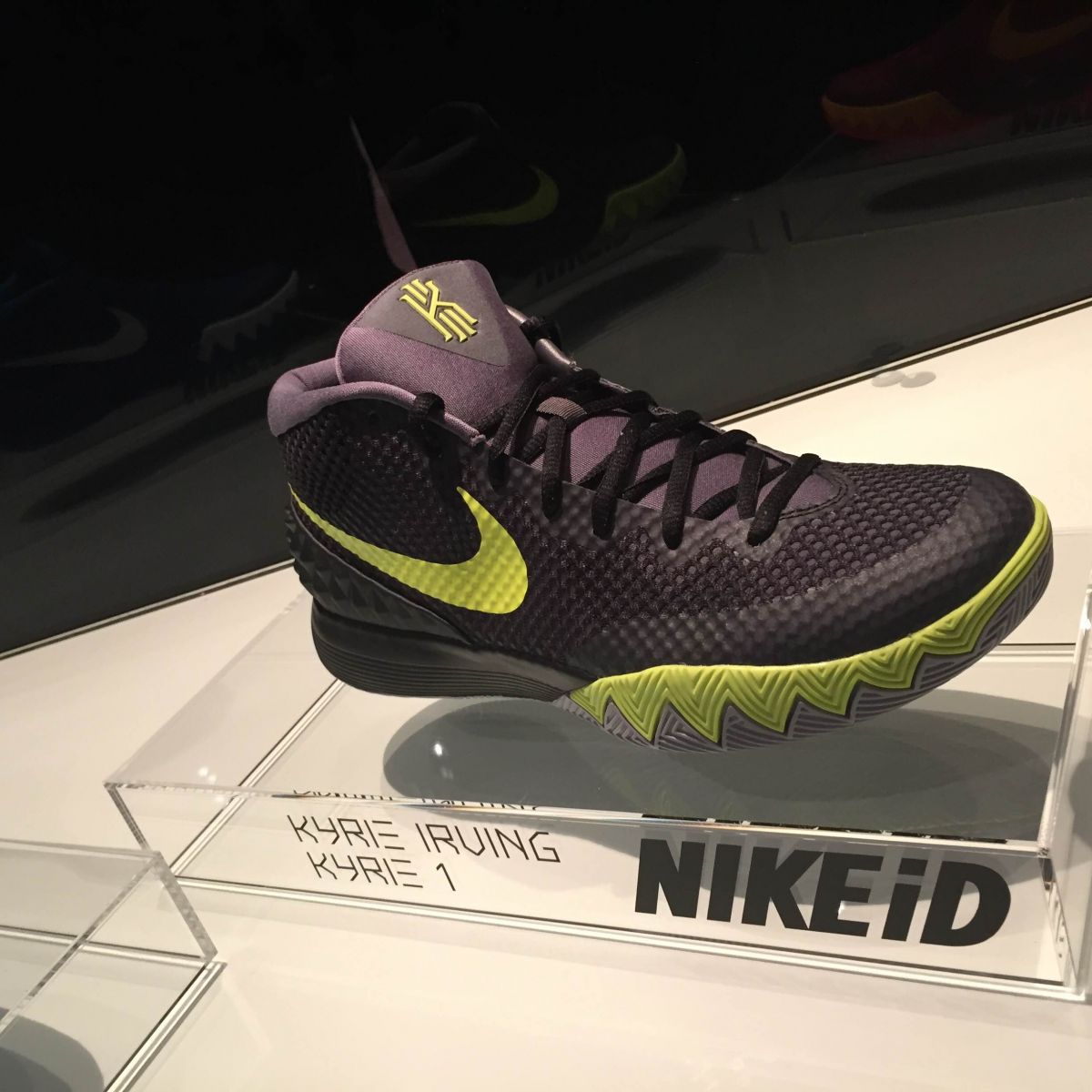 NIKEiD options for the Nike Kyrie 1.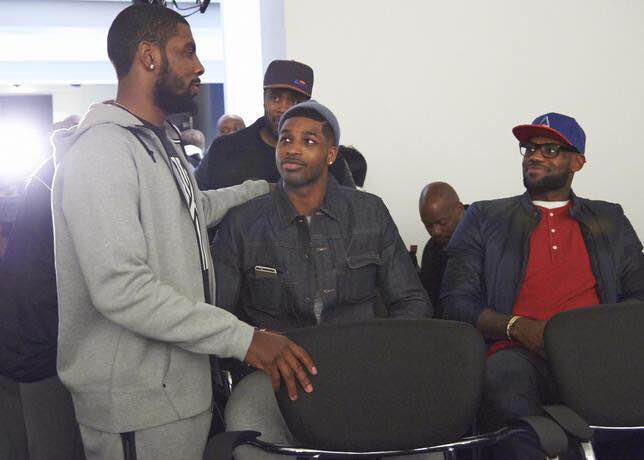 Cleveland Cavaliers and Nike athletes LeBron James and Tristan Thompson came by the launch to support teammate Kyrie Irving.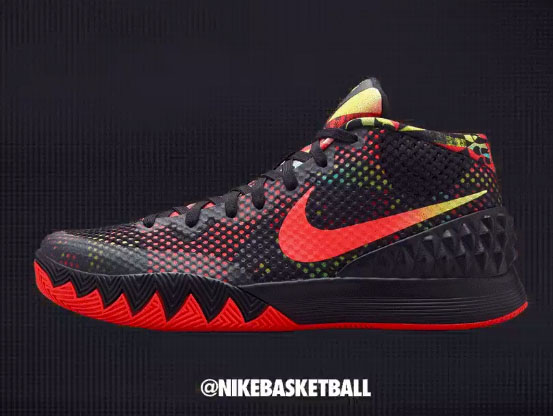 Nike Kyrie 1 launches Tuesday, December 23.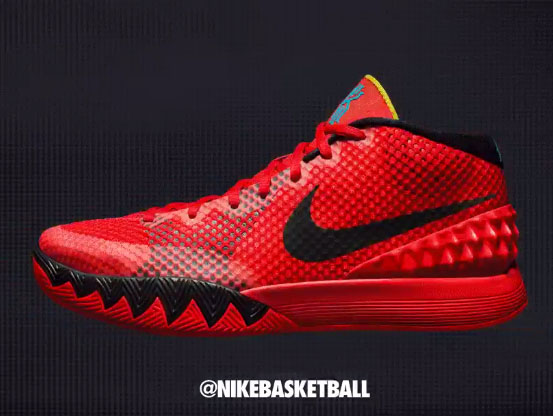 Nike Kyrie 1 'Crimson' also available December 23.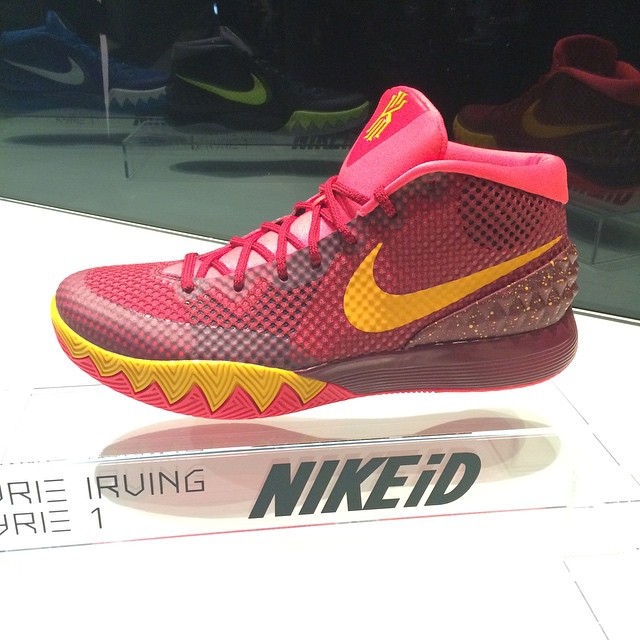 (image via Russ Bengtson)
'Cavs' NIKEiD sample.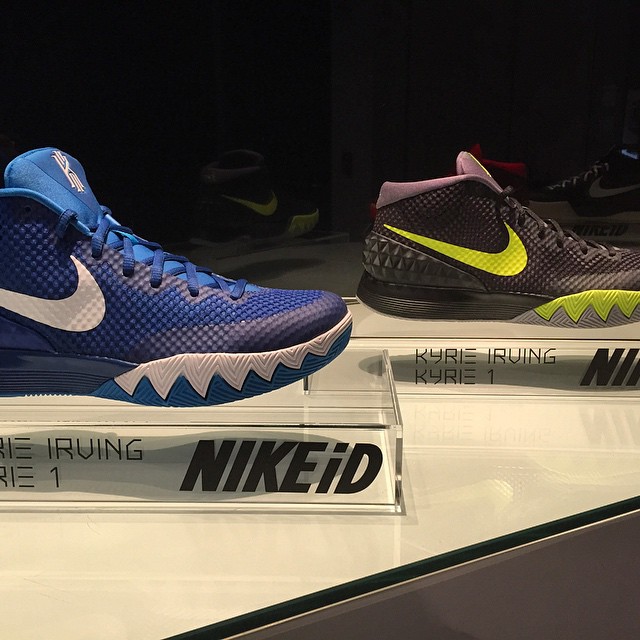 (image via @marine_abboud)
The Kyrie 1 will also hit NIKEiD.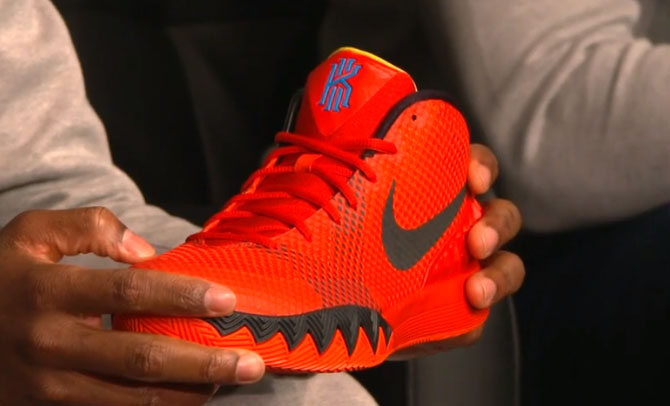 A closer look at the 'Crimson' Nike Kyrie 1.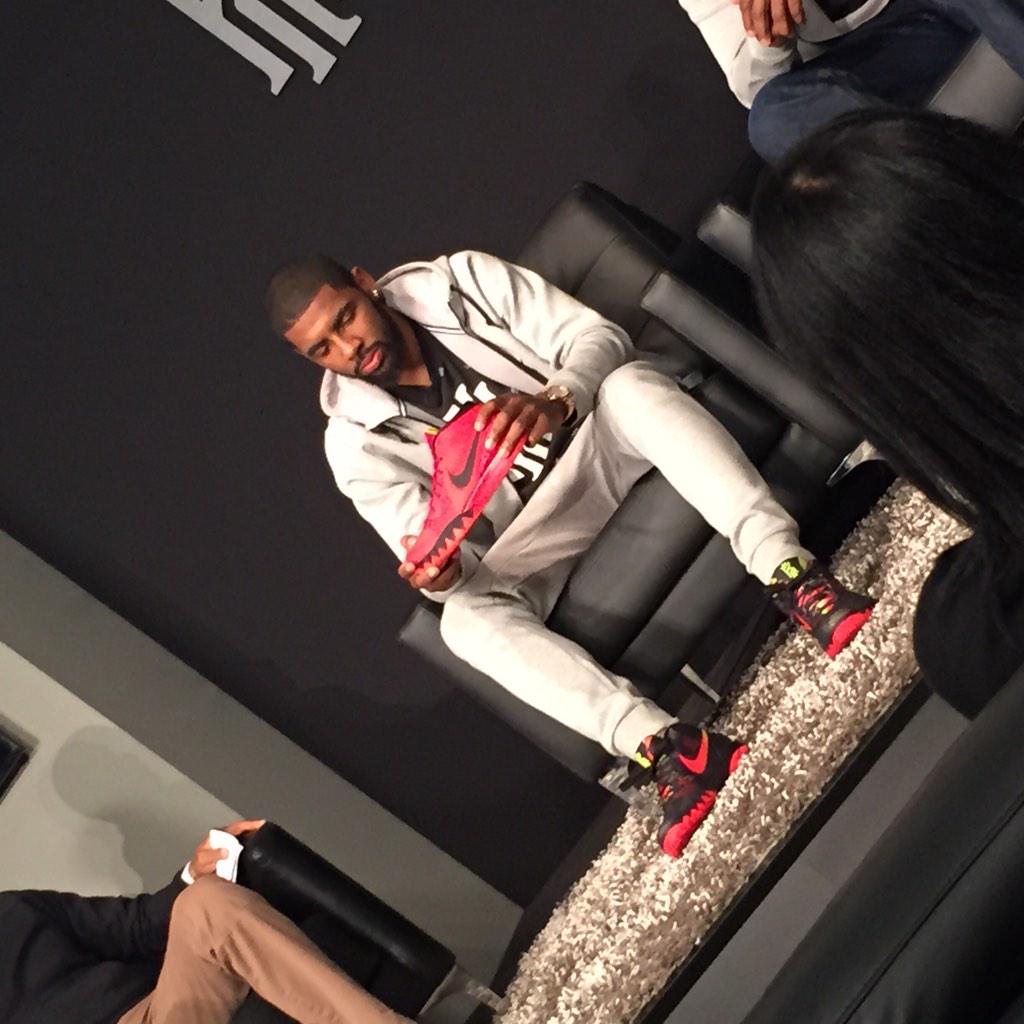 "These are them." - Irving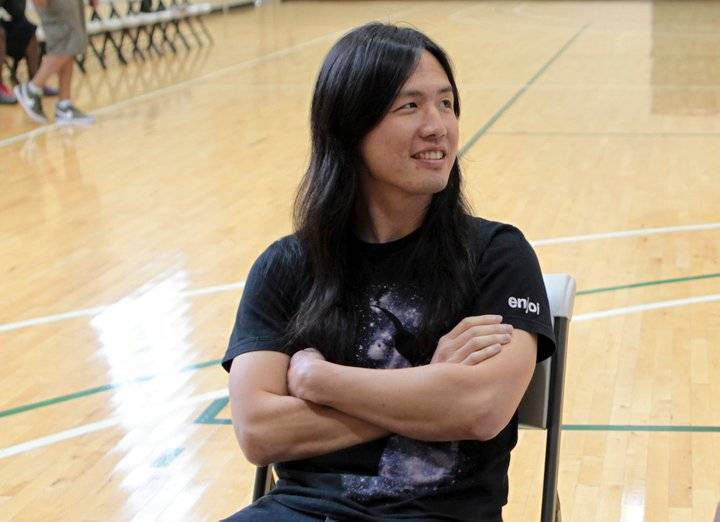 Leo Chang was the lead designer for the Nike Kyrie 1. Jason Petrie and Peter Fogg also made contributions.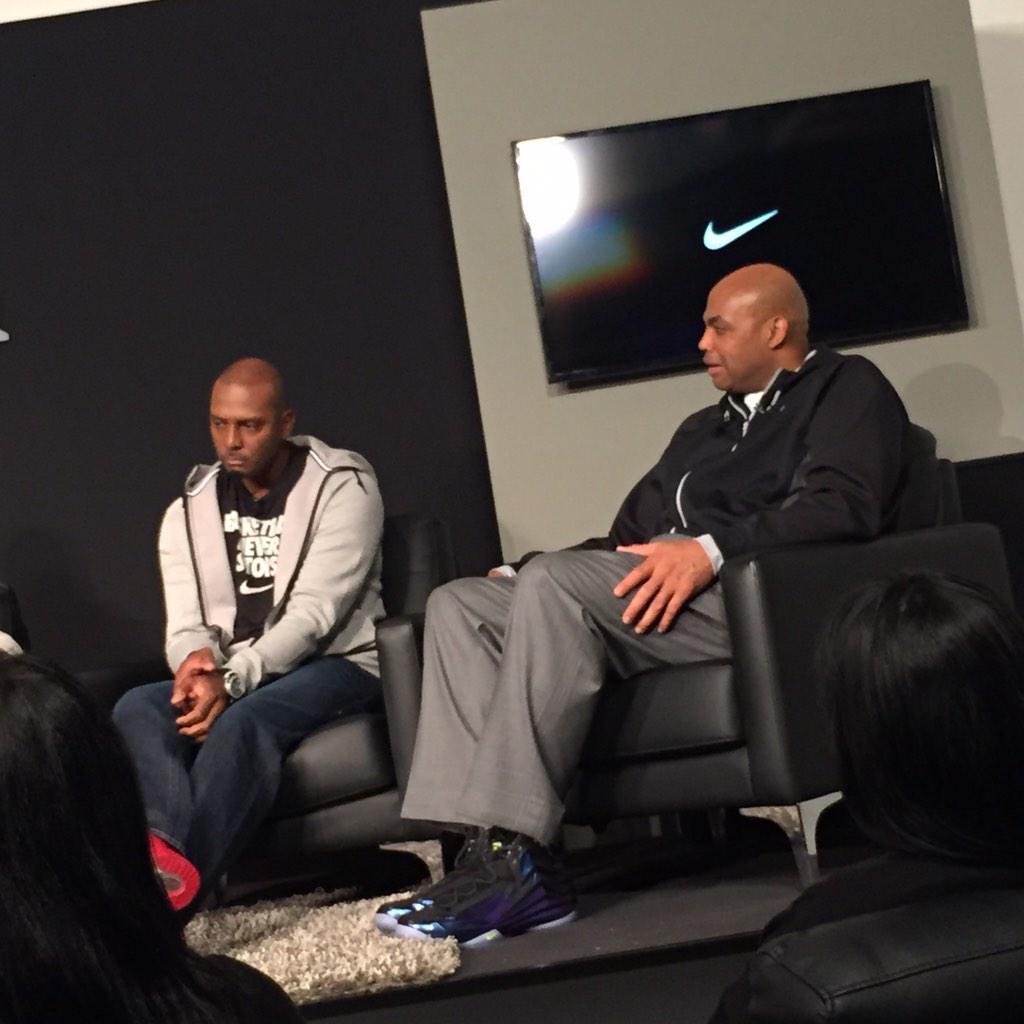 Barkley wearing his new Nike Chuck Posites.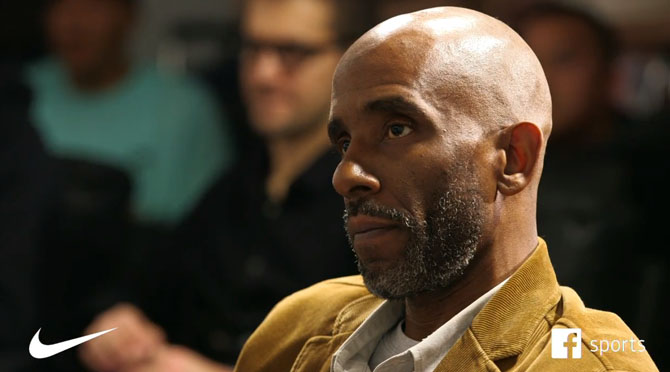 Kyrie's father Drederick in attendance.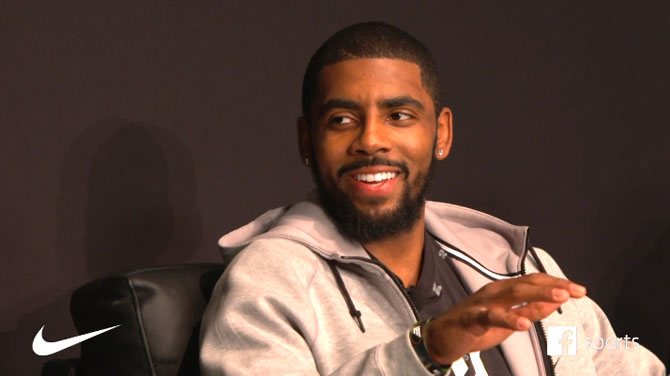 Kyrie Irving officially introduced as Nike Basketball's newest signature athlete. He's the first since Kevin Durant six years ago. "Are you sure you want to give me my own shoe?" said Irving when Nike first told him he was getting a signature sneaker.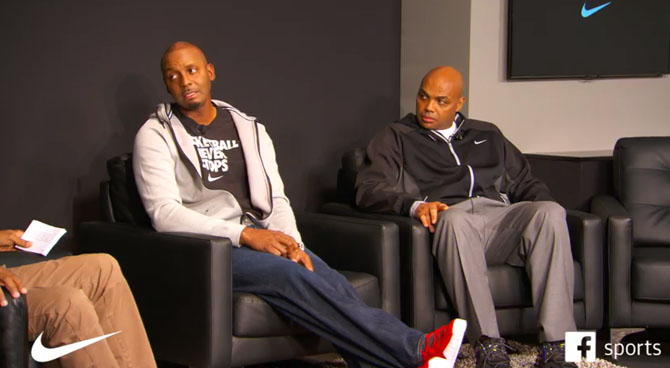 "I played in Michael Jordan's shoes once, and those things were like cement blocks on my feet. This guy really is the best basketball player ever if he can elevate in these heavy ass shoes." - Barkley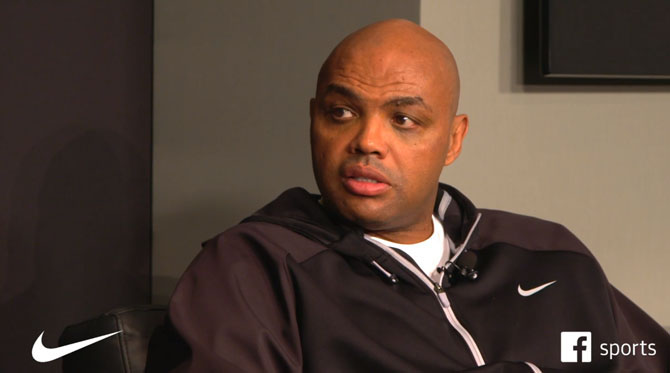 "There's nothing better than when you see young people wearing your shoes." - Charles Barkley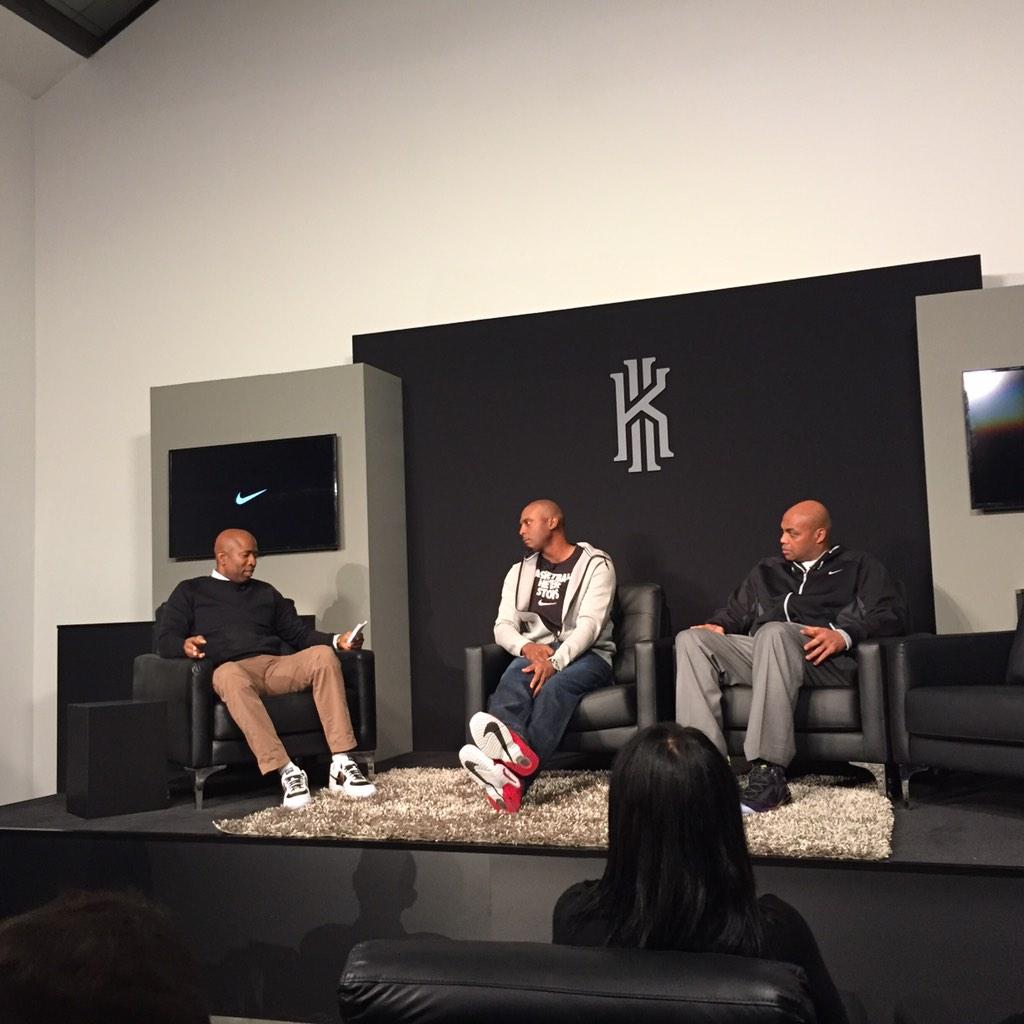 Penny Hardaway and Charles Barkley join host Kenny Smith to help launch the Kyrie 1. "Anybody that has my shoe on, I walk up to them shake their hand and say thanks," said Hardaway.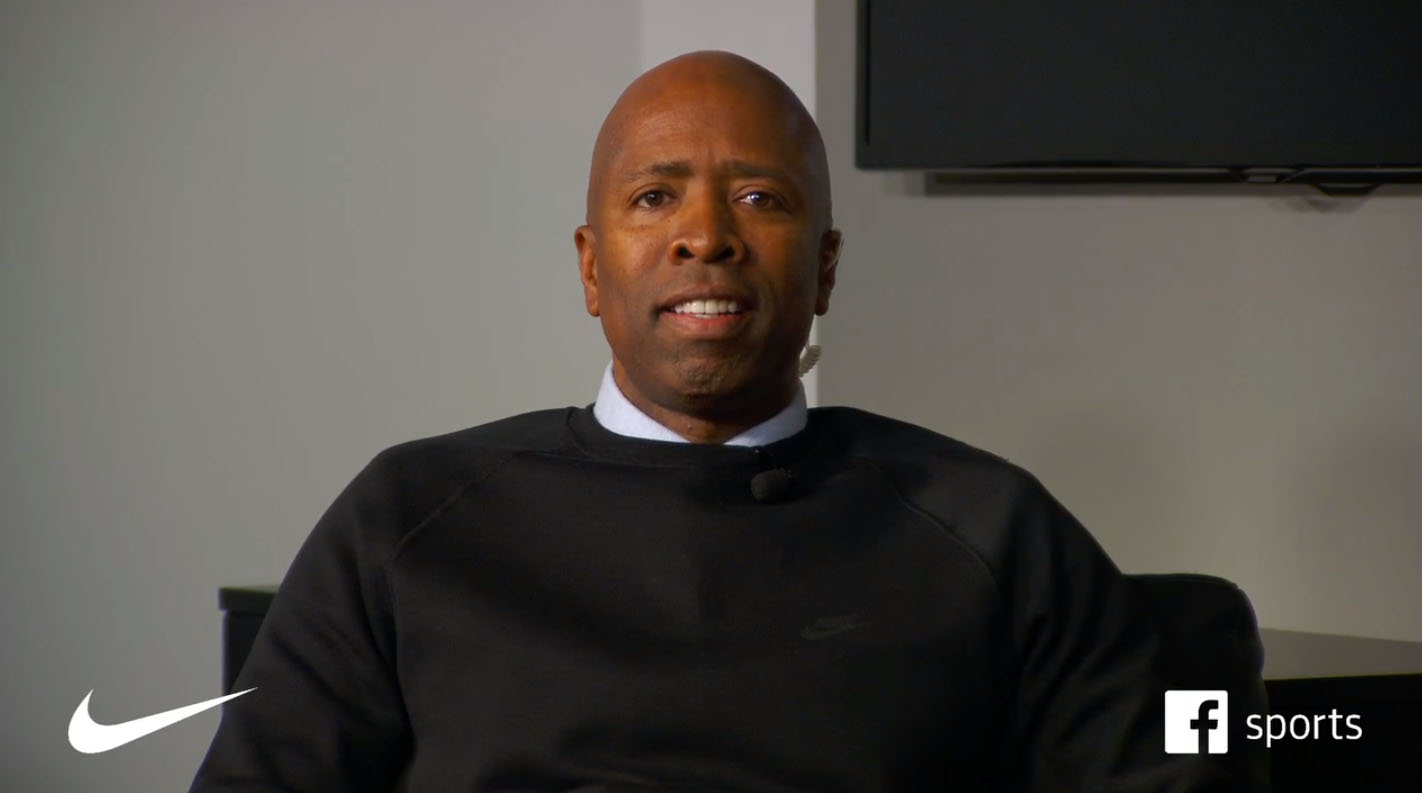 Kenny Smith is your host for the evening.