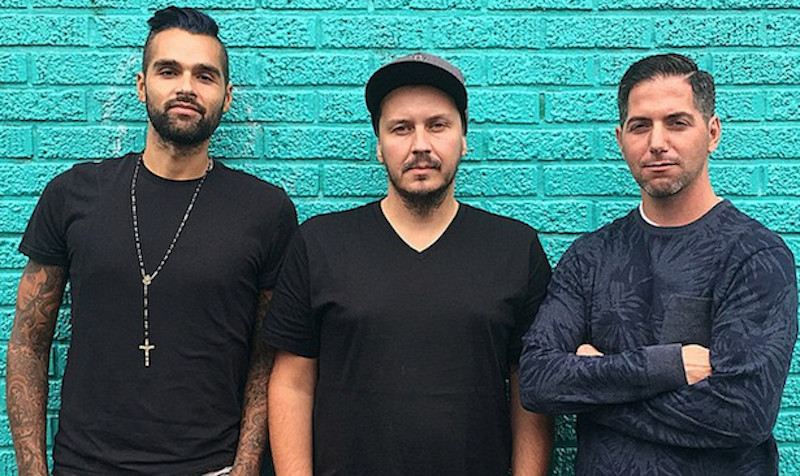 Nike is suing Marc Dolce, Denis Dekovic, and Mark Miner, the powerful design trio that moved to adidas earlier this year.
According to the Reuters, Nike is filing a lawsuit against the three designers that claims at least $10 million in damages. Nike alleges in the suit that the trio of Dolce, Dekovic, and Miner initially pitched the idea of the adidas Brooklyn design studio back in April, and also promised to bring with them to adidas knowledge of Nike's design plans for the next couple of years. The lawsuit also mentions that, before leaving Nike "the designers copied sensitive design and business documents from their computers, including drawings for an unreleased shoe made for one of Nike's sponsored athletes."
adidas released the following statement regarding the lawsuit:
"Known for industry leading innovation and game-changing performance products, we attract top talent from around the world. We offer the most challenging and rewarding opportunities for creatives in our industry. Many of our employees have storied careers and rich experiences, but we have no interest in old work or past assignments as we are focused on shaping the future of the sporting goods industry, not looking at what has been done in the past."
The defendents in the case, who are being represented by Matt Levin of the litigation firm Markowitz Herbold PC, had this to say via written statement:
"During our entire careers, we have given nothing but our maximum effort. During our time at Nike, we collectively poured in hours, passion and dedication beyond what was asked or expected of us, often prioritizing our jobs over our families. Until the very end, we stayed engaged, loyal and committed. We have a tremendous amount of respect for our colleagues and Nike and would never do anything to harm them.
We find Nike's allegations hurtful because they are either false or are misleading half-truths. We did not take trade secrets or intellectual property when we departed Nike in September. The athletic footwear industry is fast moving and rapidly changing and, as creative people, we thrive on innovation and freshness. We are looking forward to bringing new and innovative ideas and designs to adidas when our non-competition agreement expires."
Nike spokesperson Greg Rossiter also released the following statement regarding the lawsuit:
"We believe the complaint Nike filed against former footwear employees Denis Dekovic, Marc Dolce and Mark Miner explains the situation clearly. Nike is an innovation company and we will continue to vigorously protect our intellectual property."