by Brandon Richard
Brooklyn Nets superfan Jeffrey Vanchiro passed Sunday night from injuries he sustained when he jumped out of a second-story window at his fathers's house in Flushing, Queens a day earlier. He was just 38 years-old.
Paying homage to the crowd favorite, the Nets encouraged fans and players to wear neon during last night's game against the Miami Heat. Vanchiro (aka Gamblero) was known for wearing bright t-shirts under his personalized Nets jersey and having his dance moves displayed on the big screen.
In addition to a custom shooting shirt provided to the team, point guard Deron Williams played in the 'Volt' Nike Air Penny 5 as a tribute to his fallen friend. He had 15 points and 11 assists in the game.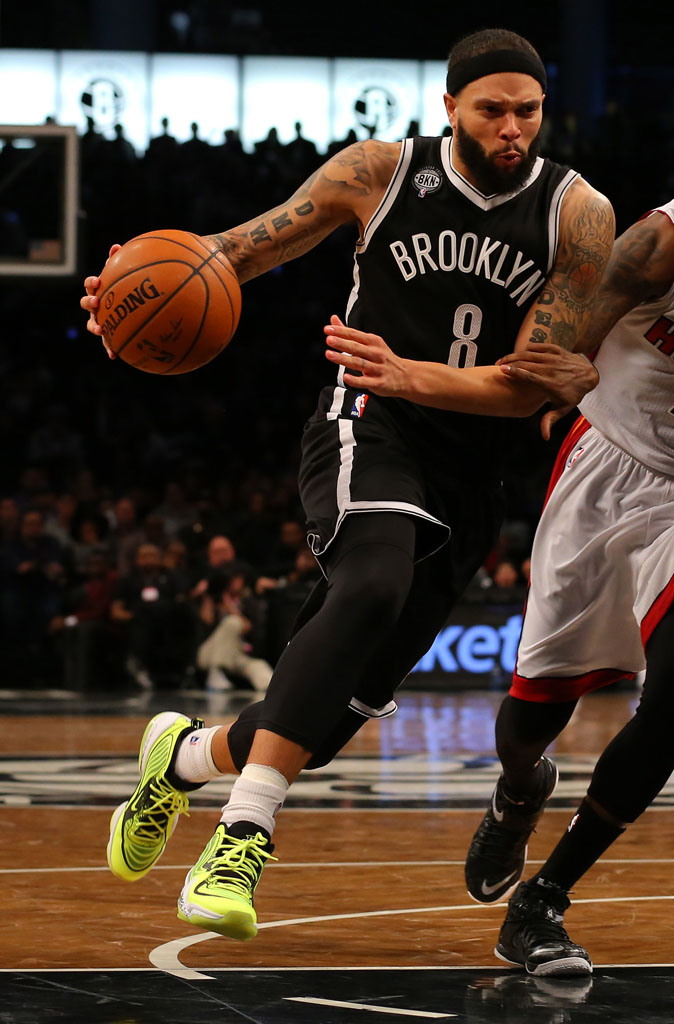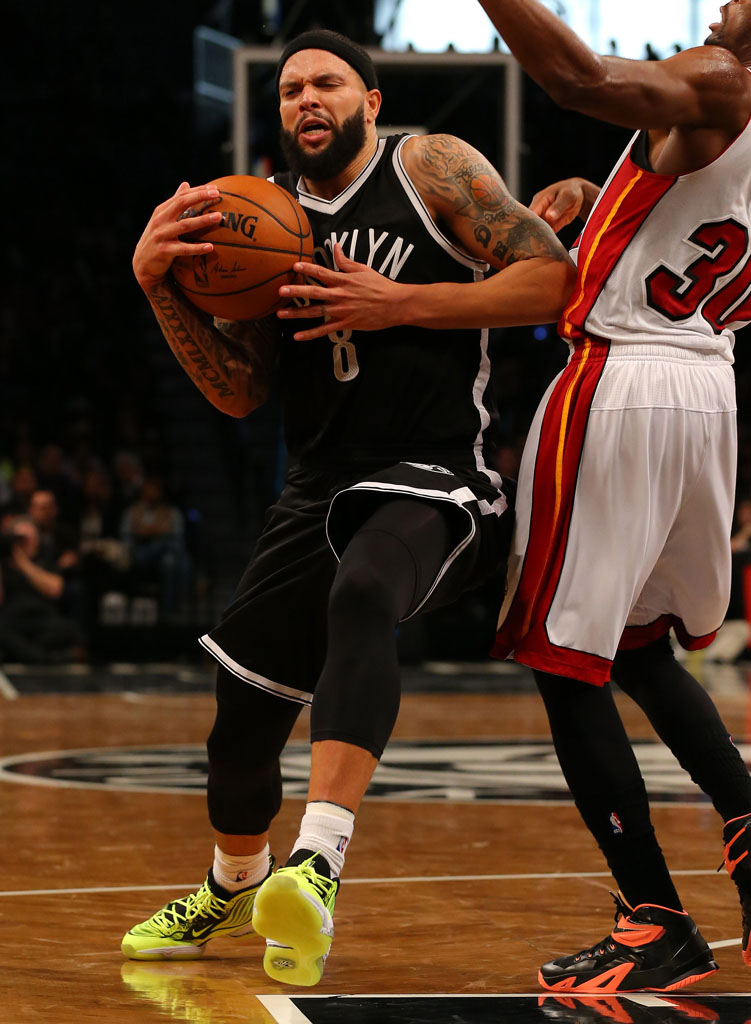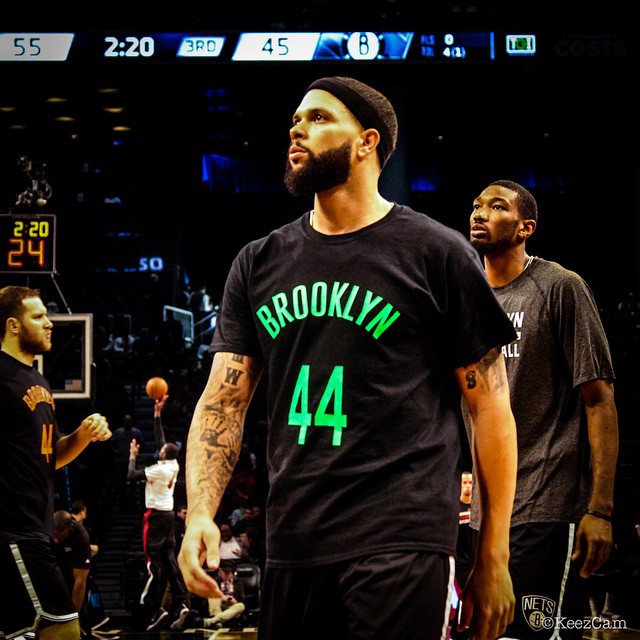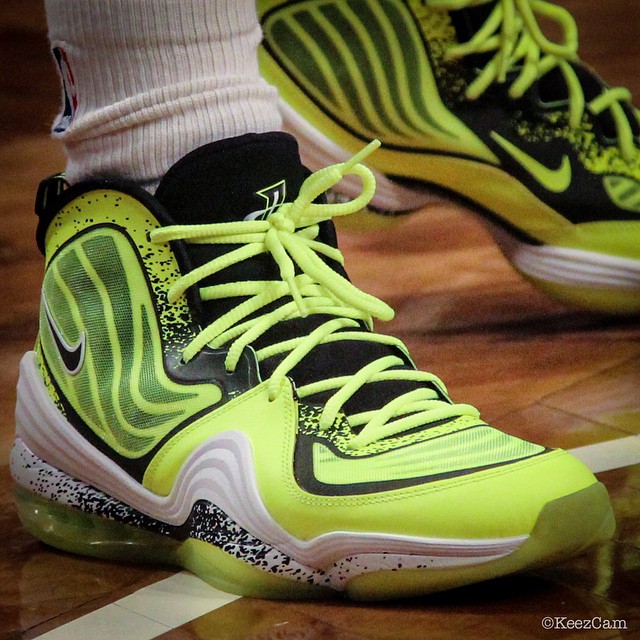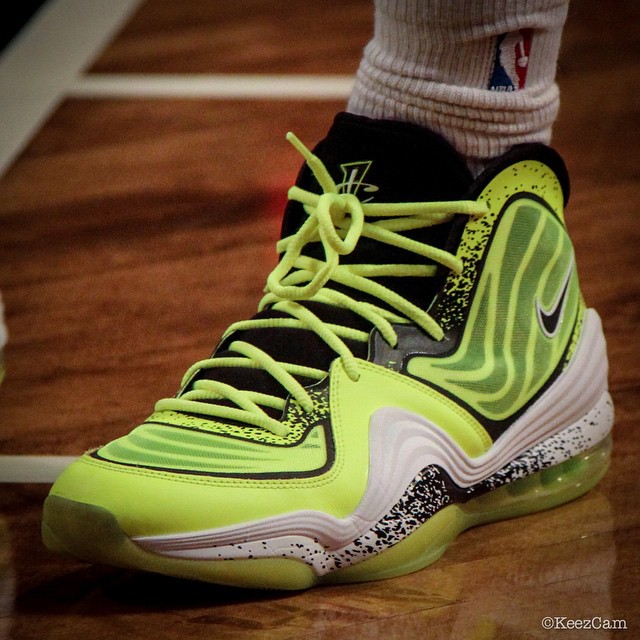 images via Adam Hunger for USA Today Sports & @GeminiKeez