by Brandon Richard
Unveiled in New York City earlier this month, the Jordan Melo M11 made its on-court debut in today's game between the Washington Wizards and New York Knicks.
Carmelo Anthony laced up his special Christmas colorway, inspired by Michael Jordan's 42-point performance in the 'Cardinal' Air Jordan 7 on Christmas Day in 1992. Anthony went for 34 points, but the Knicks fell to the Wizards 102-91.
You can buy the Christmas Melo M11 now at nike.com.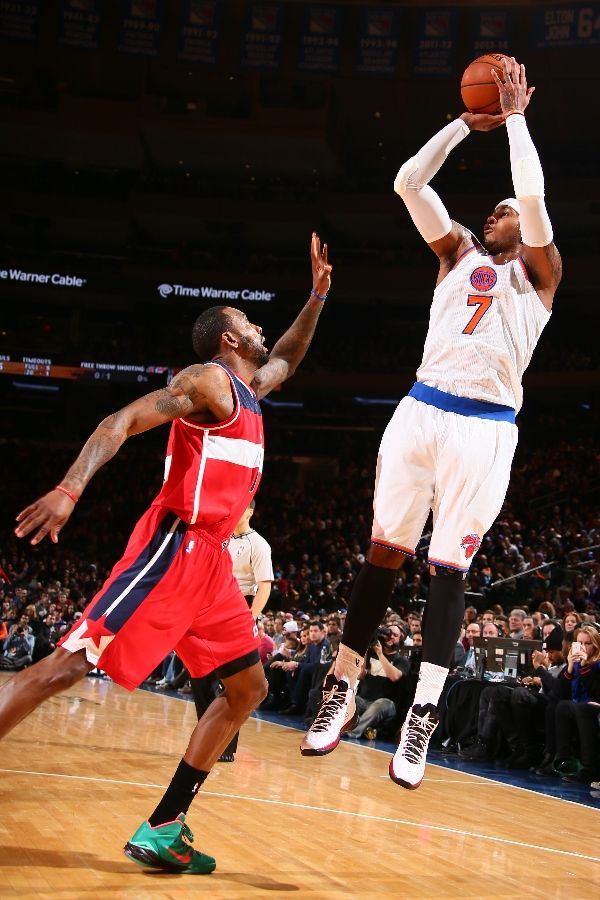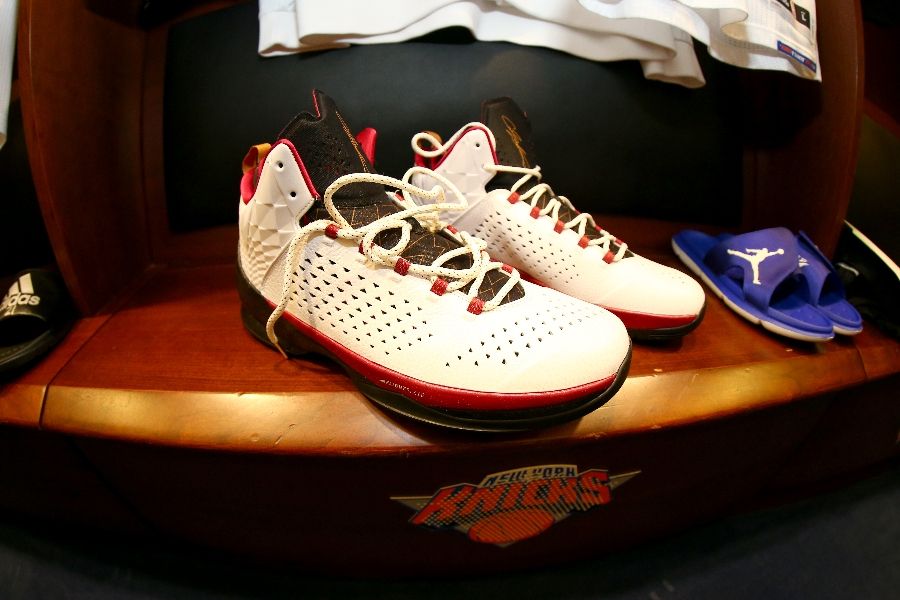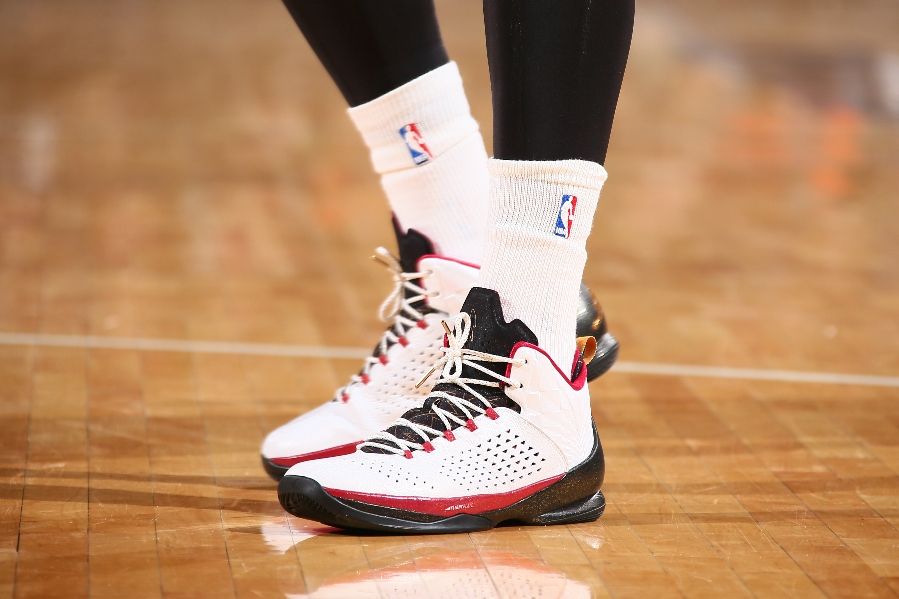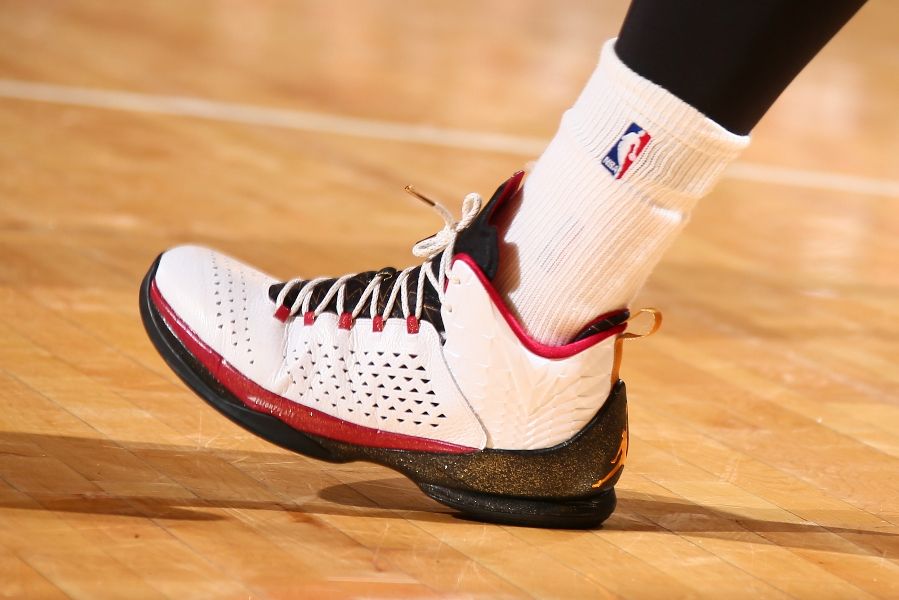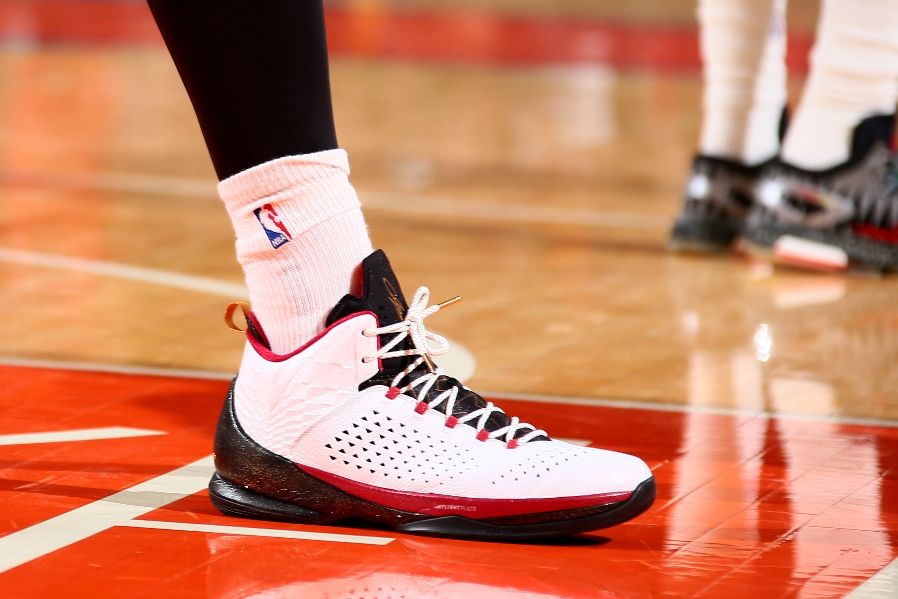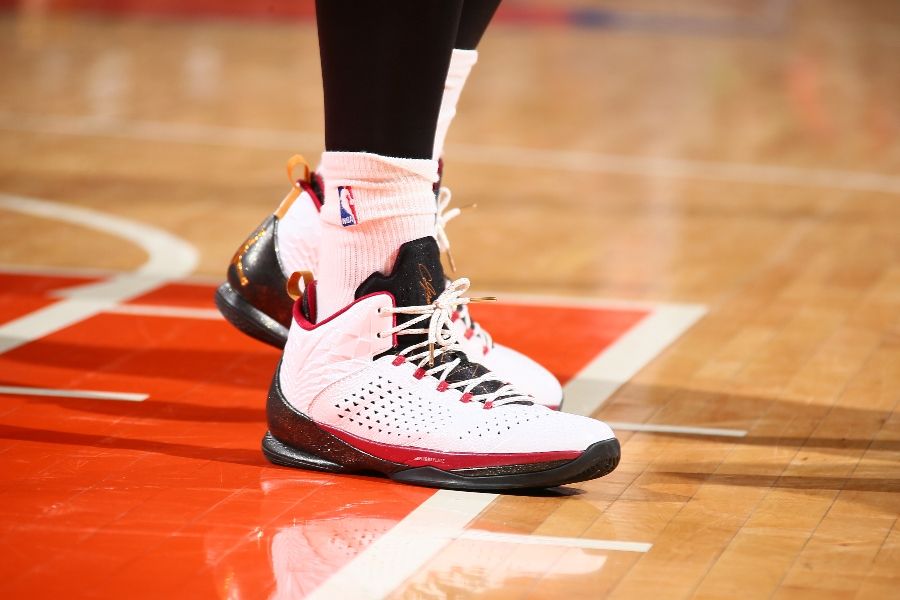 images via ESPN