words // Steve Jaconetta
Over the past few years, fake sneakers have been getting better and better, including the recently released Legend Blue Air Jordan 11s. Unfortunately for us, that means it's getting harder to spot what's real and what's not. The best way to ensure the authenticity of your sneakers, of course, is to only buy from authorized retailers. If you decide to go after a pair you missed out on though, take extra care when looking for the 10 pairs found below.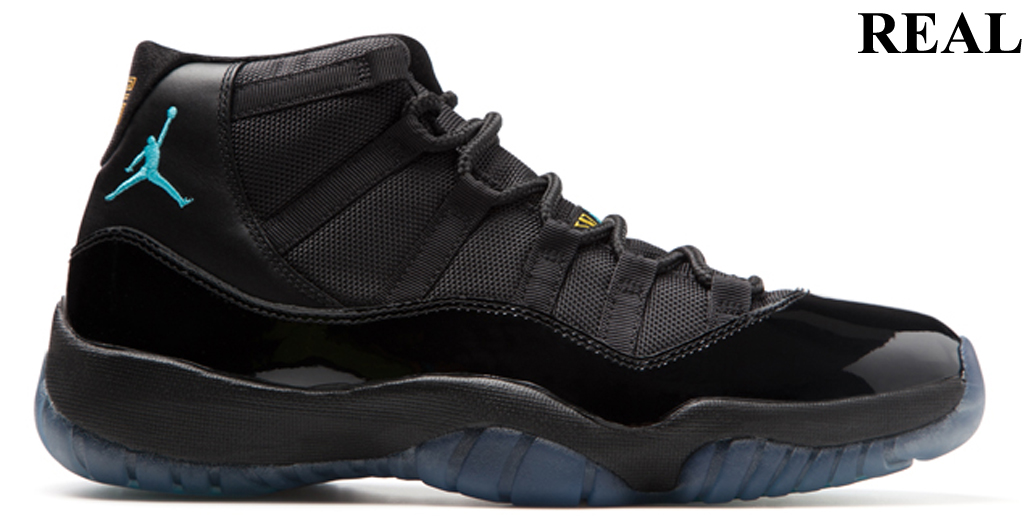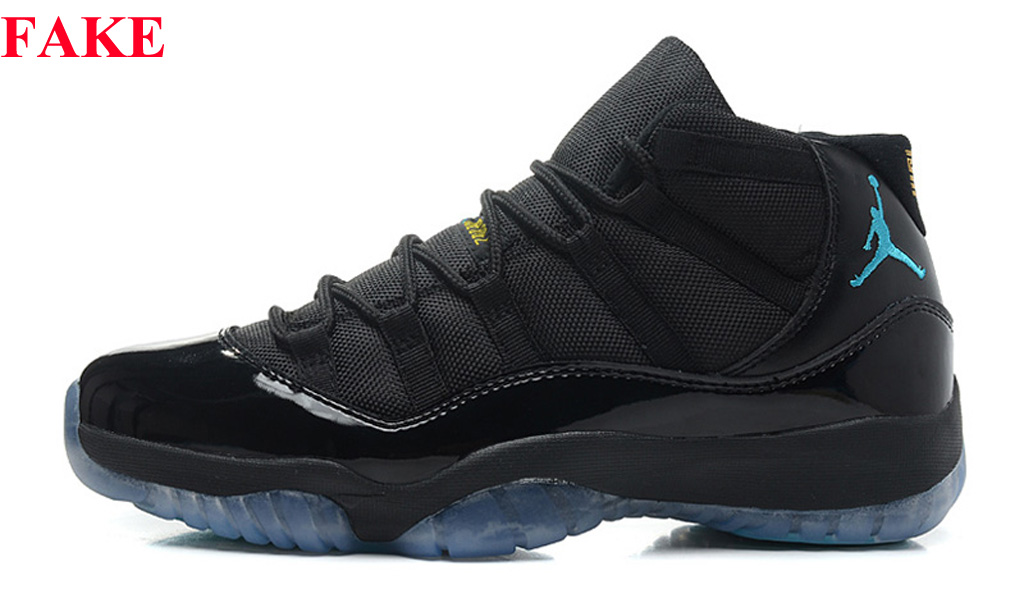 10. Air Jordan 11 Retro 'Gamma Blue'
This pair wasn't that hard for the 'early' crowd to mock-up. Take an Air Jordan 11, make it all black, and add a few blue and yellow accents. As a result, pairs of these were available months and months in advance of their December 2013 release date. How can you spot the real from the fake? Well, for starters, the box. No box you say? Then stop there. But if you don't, also check out the carbon fiber and toe area for the giveaways.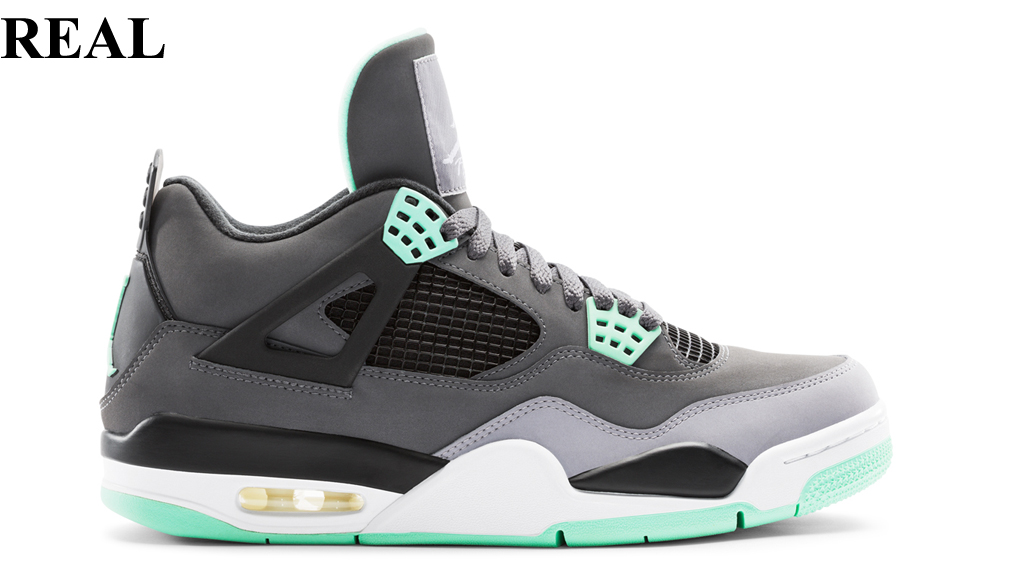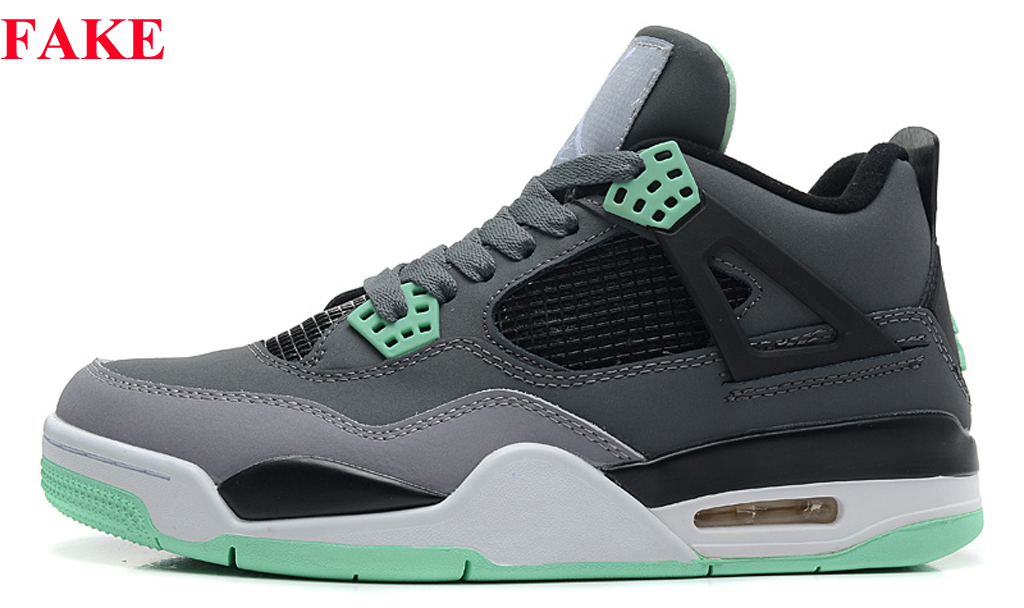 9. Air Jordan 4 Retro 'Green Glow'
When this colorway was confirmed, a quick mock-up was done, and spread online like the plague. This first rendering showcased a full dark grey suede upper with a black strap and front half of the midsole. Once pairs started to pop up, the colorway had completely changed, resulting in the pair we are all familiar with today. In between that however, plenty of 'early' release pairs floated around that looked very close, but not quite authentic.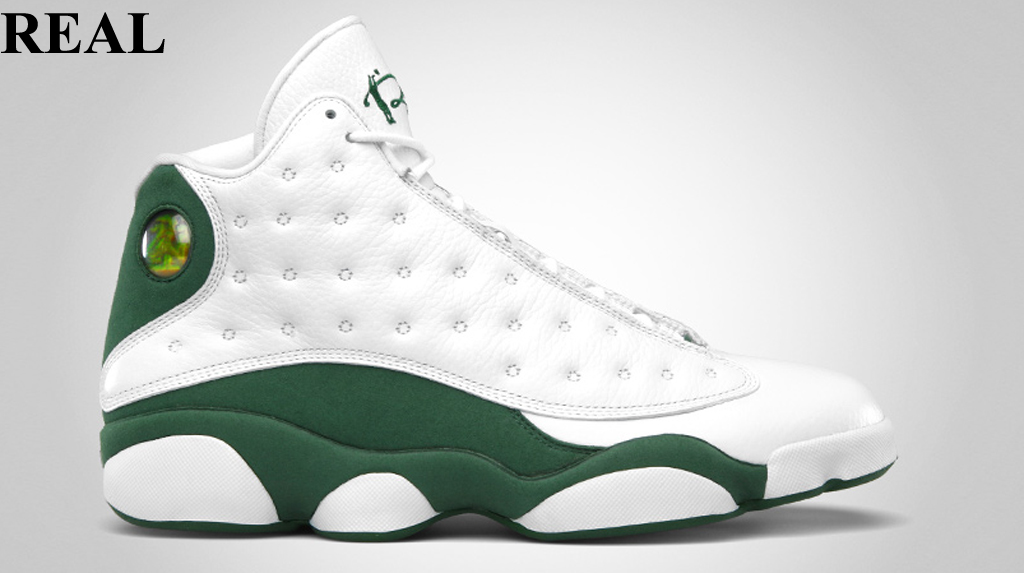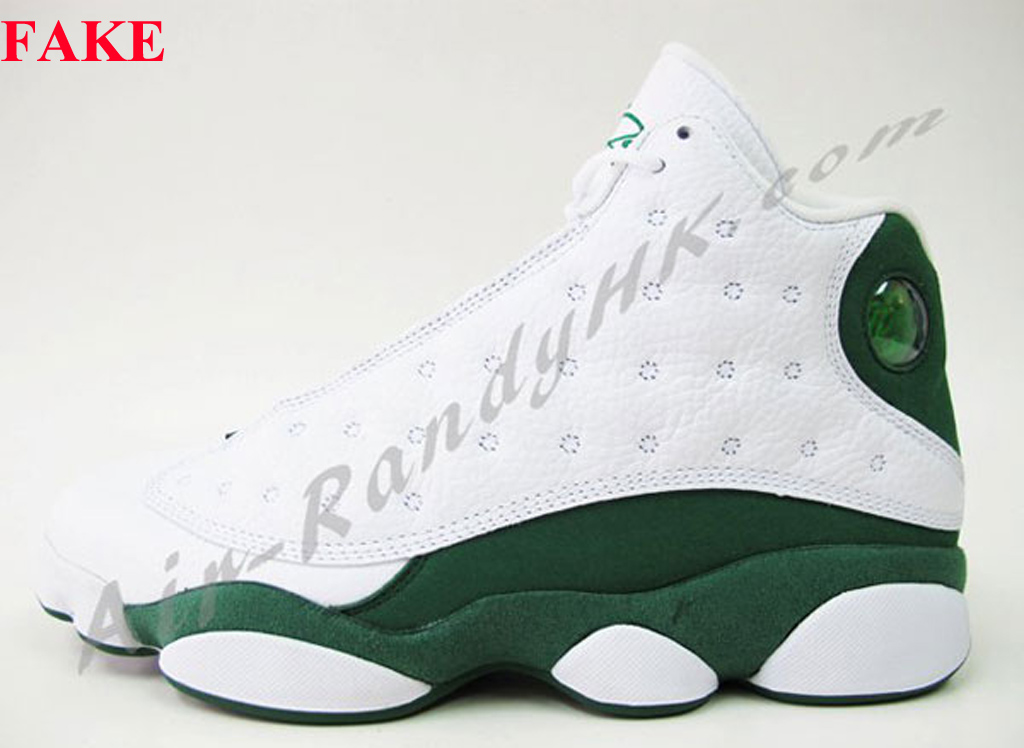 8. Air Jordan 13 Retro 'Ray Allen'
The Ray 13s were one of the first fake pairs that fooled just about everyone. People literally had to dissect these, looking at the manufacturer's writing underneath the insoles just to figure out if they were real or not. Chances are that if they weren't purchased from the handful of stores that carried them, or online from FinishLine.com, then they're not real.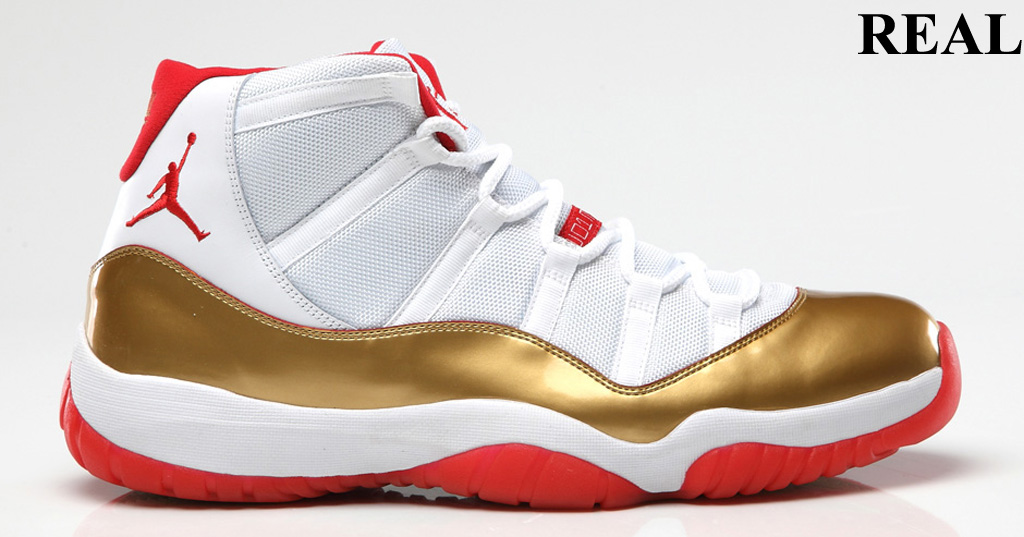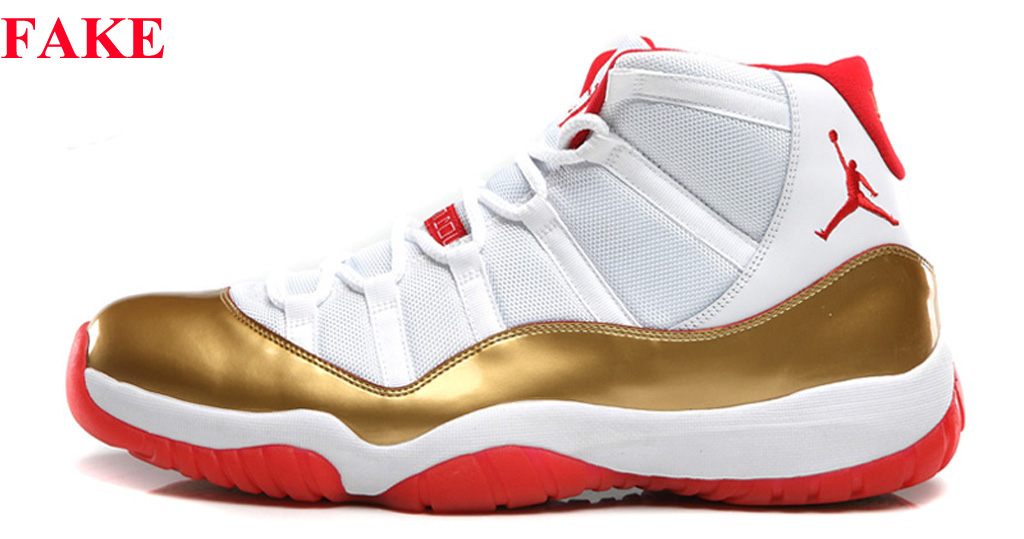 7. Air Jordan 11 Retro 'Ray Allen PE'
Not long after Ray Allen debuted this Air Jordan 11 Retro PE, 'samples' began to surface on eBay. In the beginning it led many to believe that these could release down the road in limited quantities, similar to the Air Jordan 13 Retro released in 2011. However, that was never the case. Only one pair of these have been confirmed to be made, and they're in the possession of Jesus Shuttlesworth.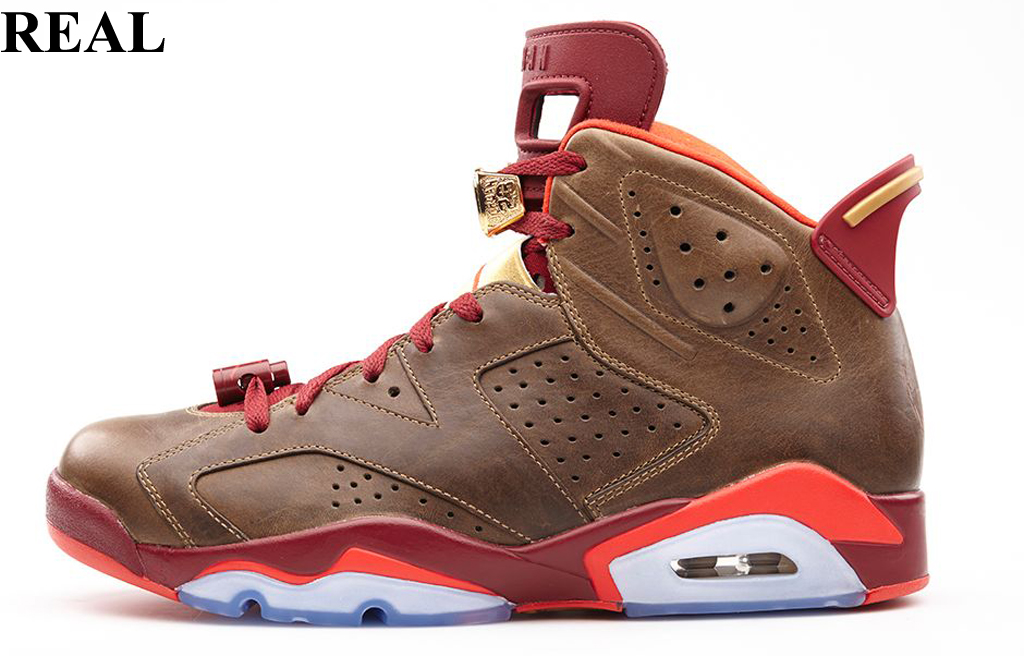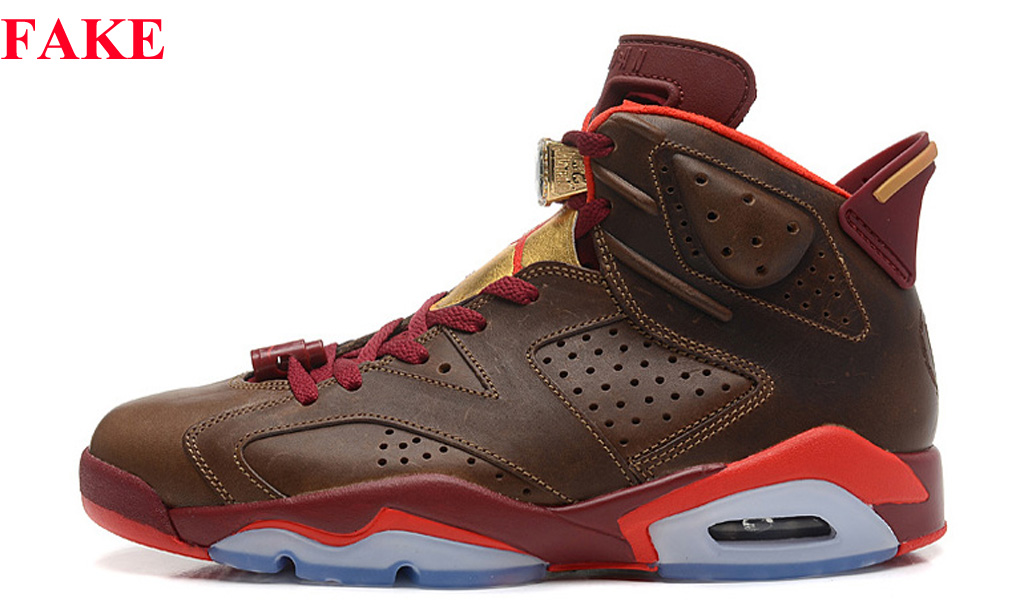 6. Air Jordan 6 Retro 'Cigar'
It all comes down to details with this Air Jordan 6, with only subtle variations differentiating between fake and real 'Cigar' VIs. The main one to focus in on is the color of the logo on the back heel.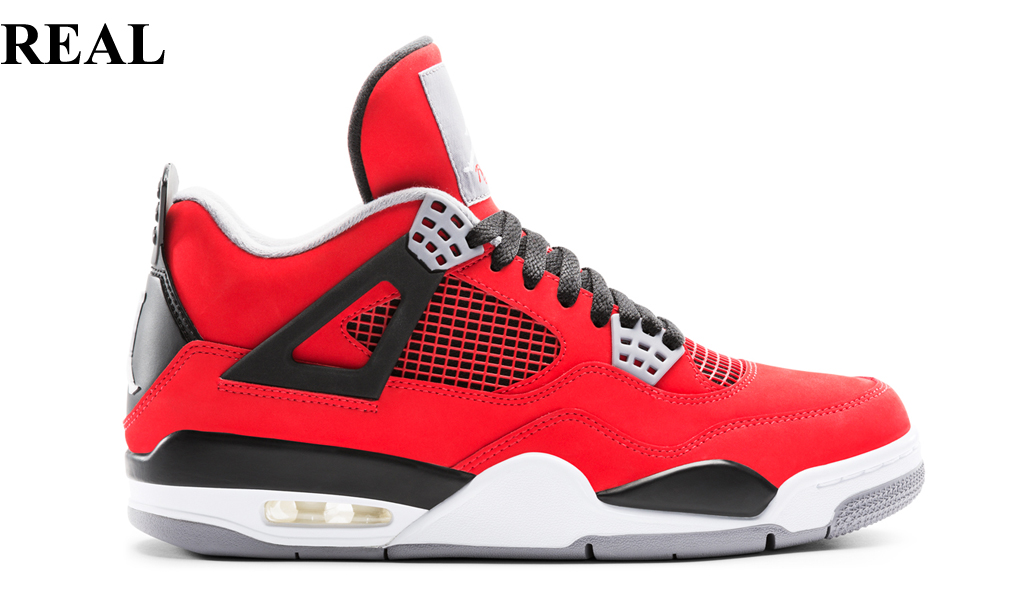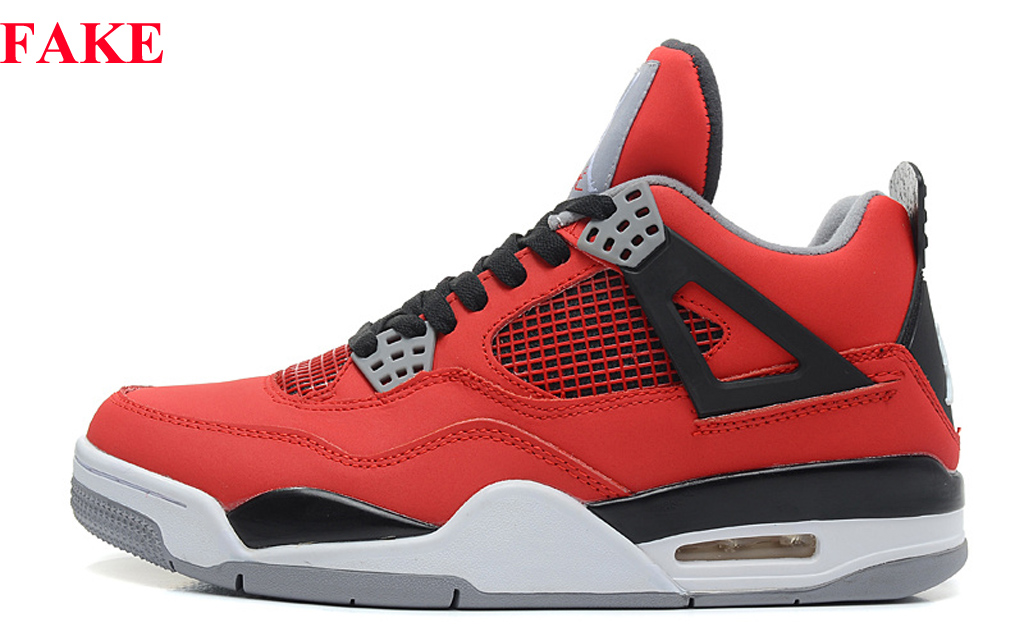 5. Air Jordan 4 Retro 'Toro'
Suede or nubuck? Grey accents or white? Those were the questions people had to answer when the first pairs of these Air Jordan 4 Retros started to surface. And even though it's been well over a year since they dropped, the fact you can still find them on some of the overseas sites in full sizes runs proves that fakes of this sneaker are still being made.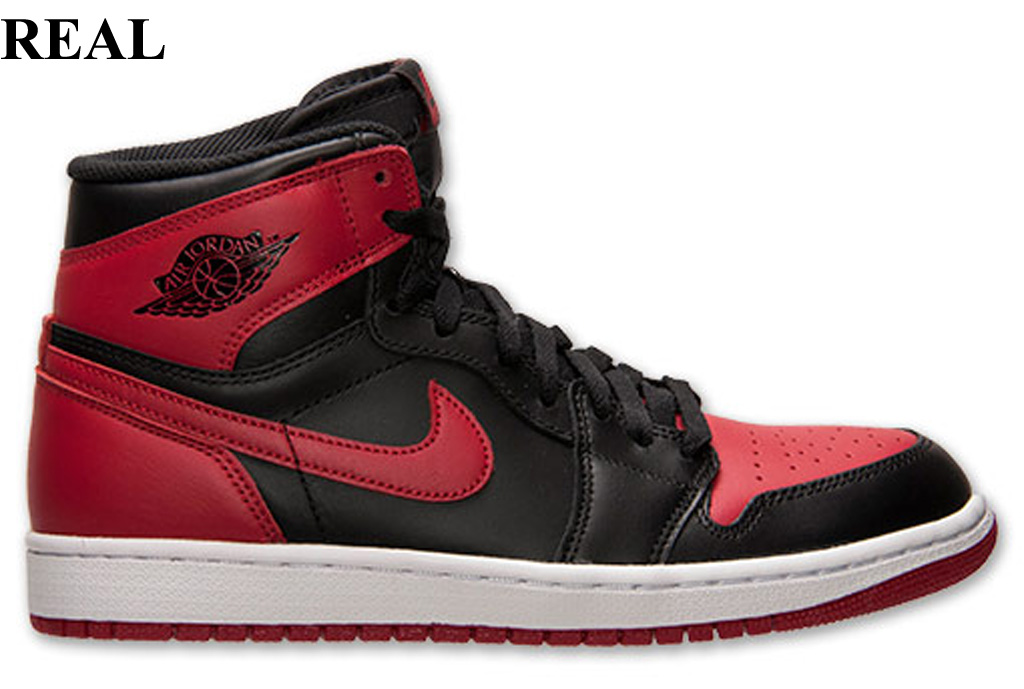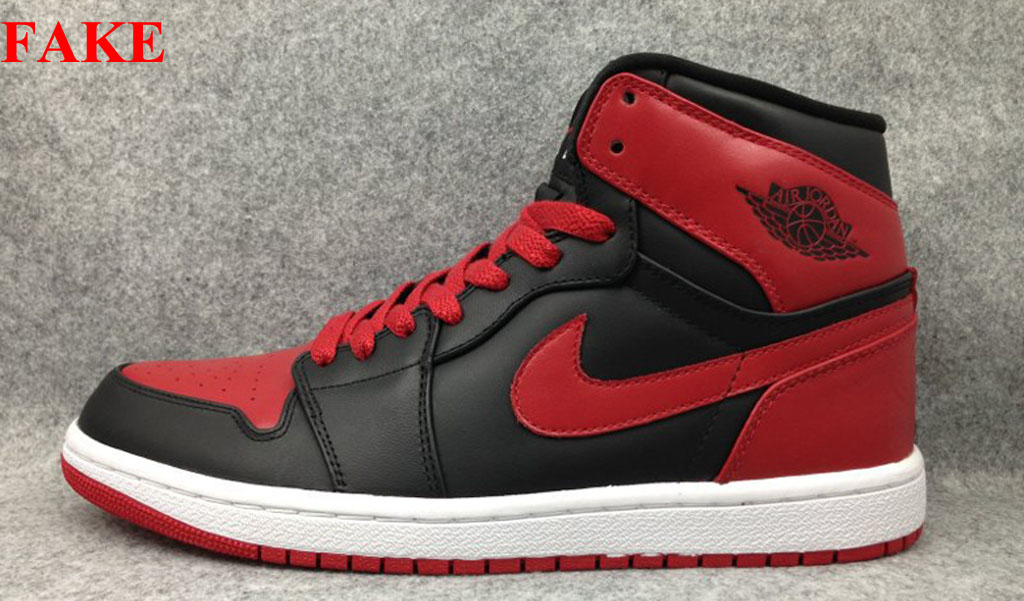 4. Air Jordan 1 Retro High OG 'Bred'
Almost as soon as this colorway was confirmed to release, fake pairs started to pop up. It's not that hard to try and recreate a shoe that's been done so many times already. It was no surprise that we saw plenty of good looking fake pairs of these Air Jordan 1s, and unfortunately, we still do.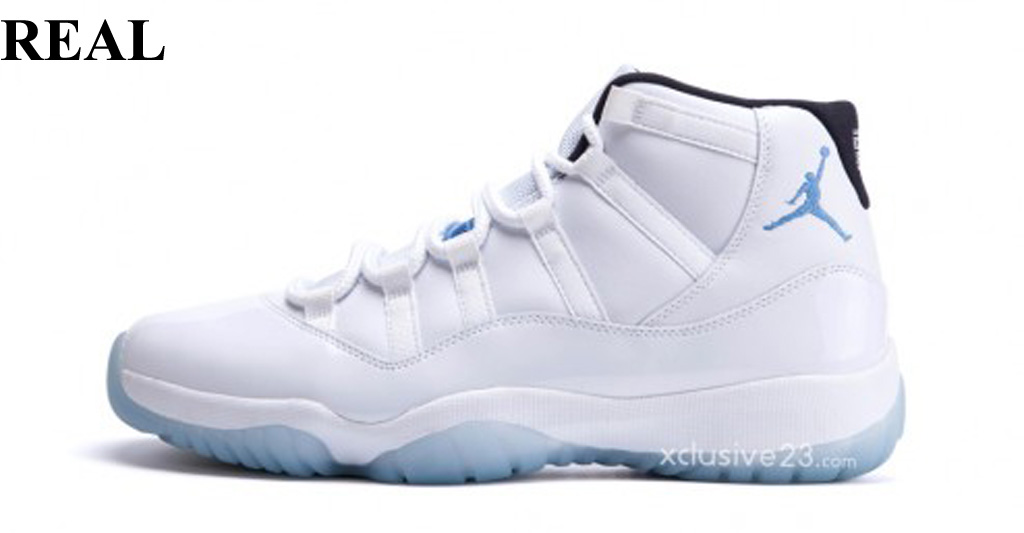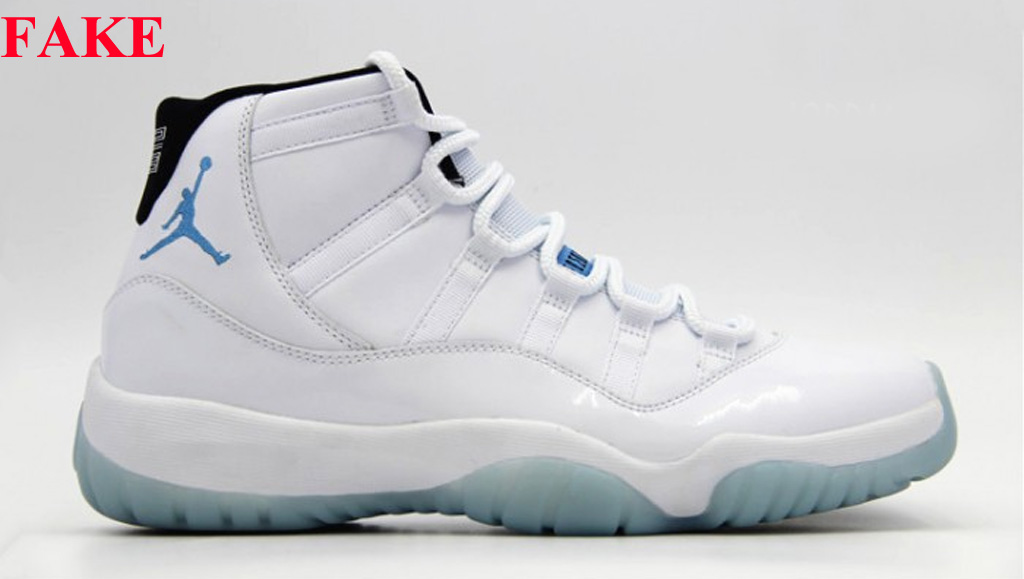 3. Air Jordan 11 Retro 'Legend Blue'
It's only been a week since the Legend Blues actually dropped, but fakes of this year's Air Jordan 11 have been around seemingly all year. Until we saw the official images, there was no way of telling which of the different tongue tags and different colored soles were legit.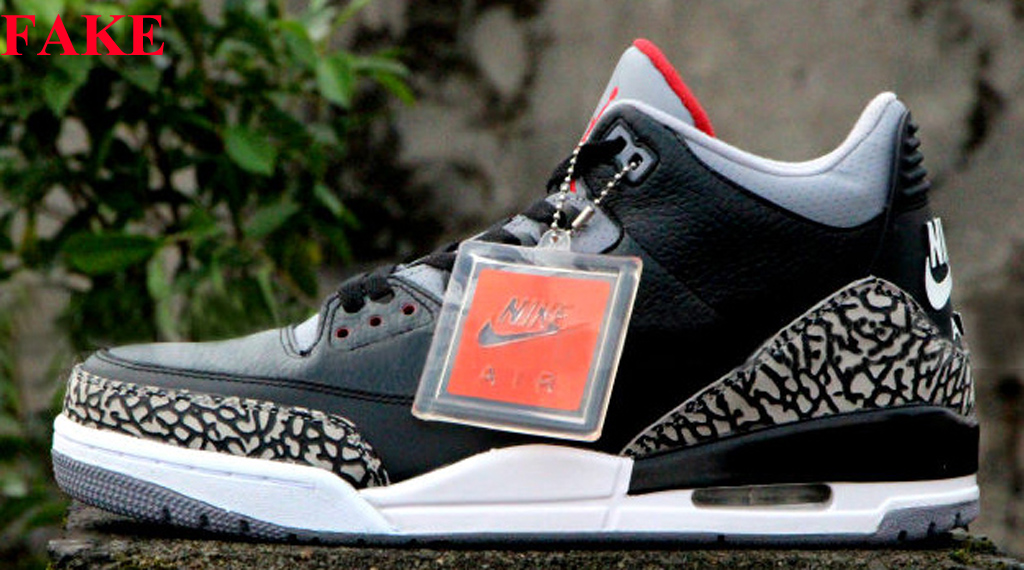 2. Air Jordan 3 Retro '88 Black/Cement
After the white/cement colorway released, many people began speculating that these Air Jordan 3s would come next. Unfortunately, that was not the case, and these were never put into production. So, to simplify it, if you come across a black pair of Air Jordan 3s with 'Nike Air' on the heel, that's not from 2001, they're not real - no matter how good they look.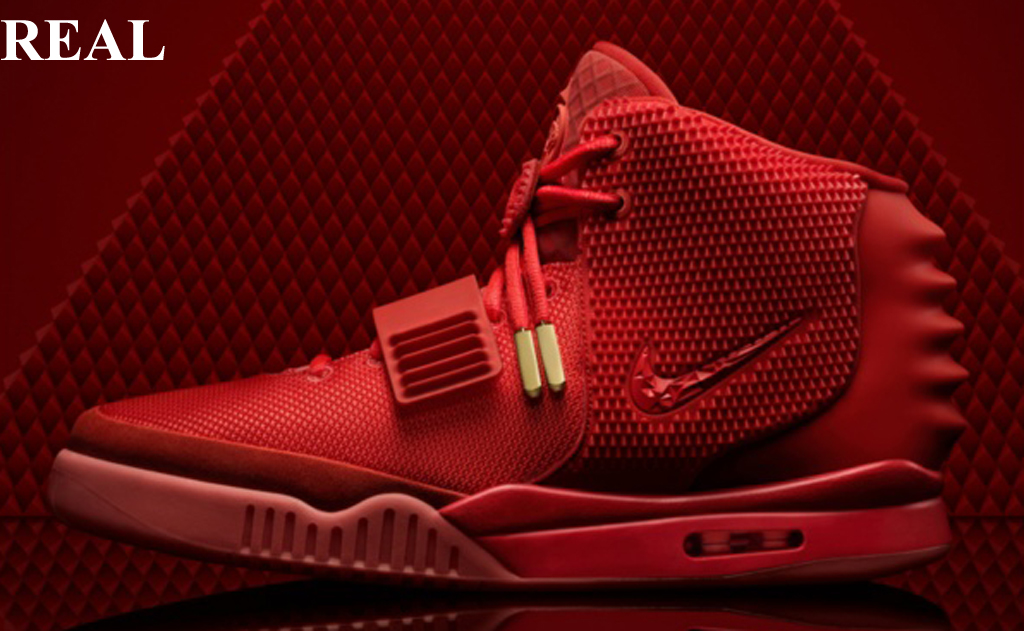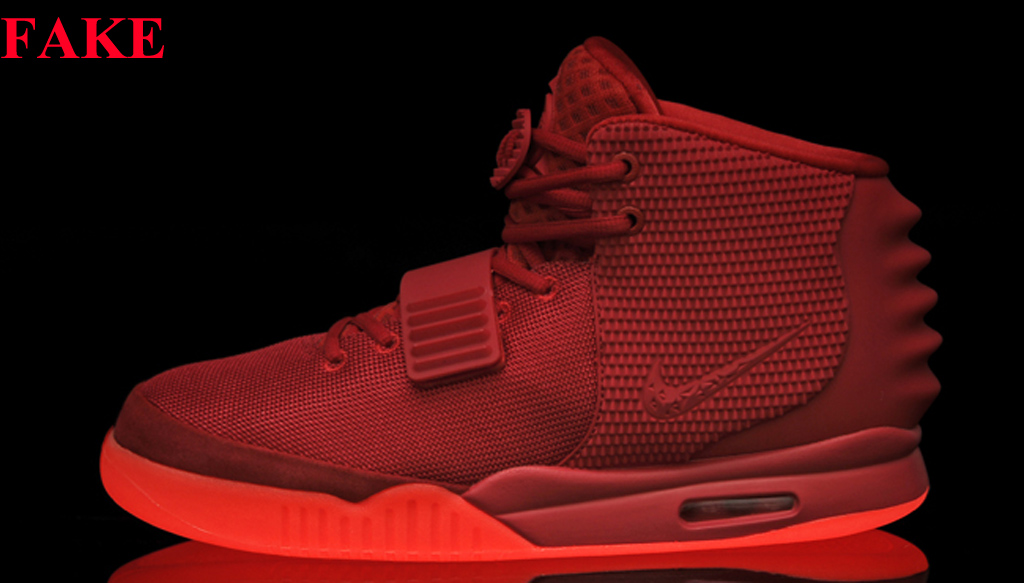 1. Nike Air Yeezy 2 'Red October'
The Red Octobers are controversial shoe in all aspects, including when it comes to determining whether or not they're authentic. Prior to its release, with rumors flying as to their status, and select people receiving pairs every few months, figuring out who had a real pair of 'Red October' Yeezy's wasn't an easy task. Besides seeing them on the feet of Kanye, there was not 100% way to tell a real pair from a fake one, until they finally released in February of 2014. Even now, they can be hard to spot.