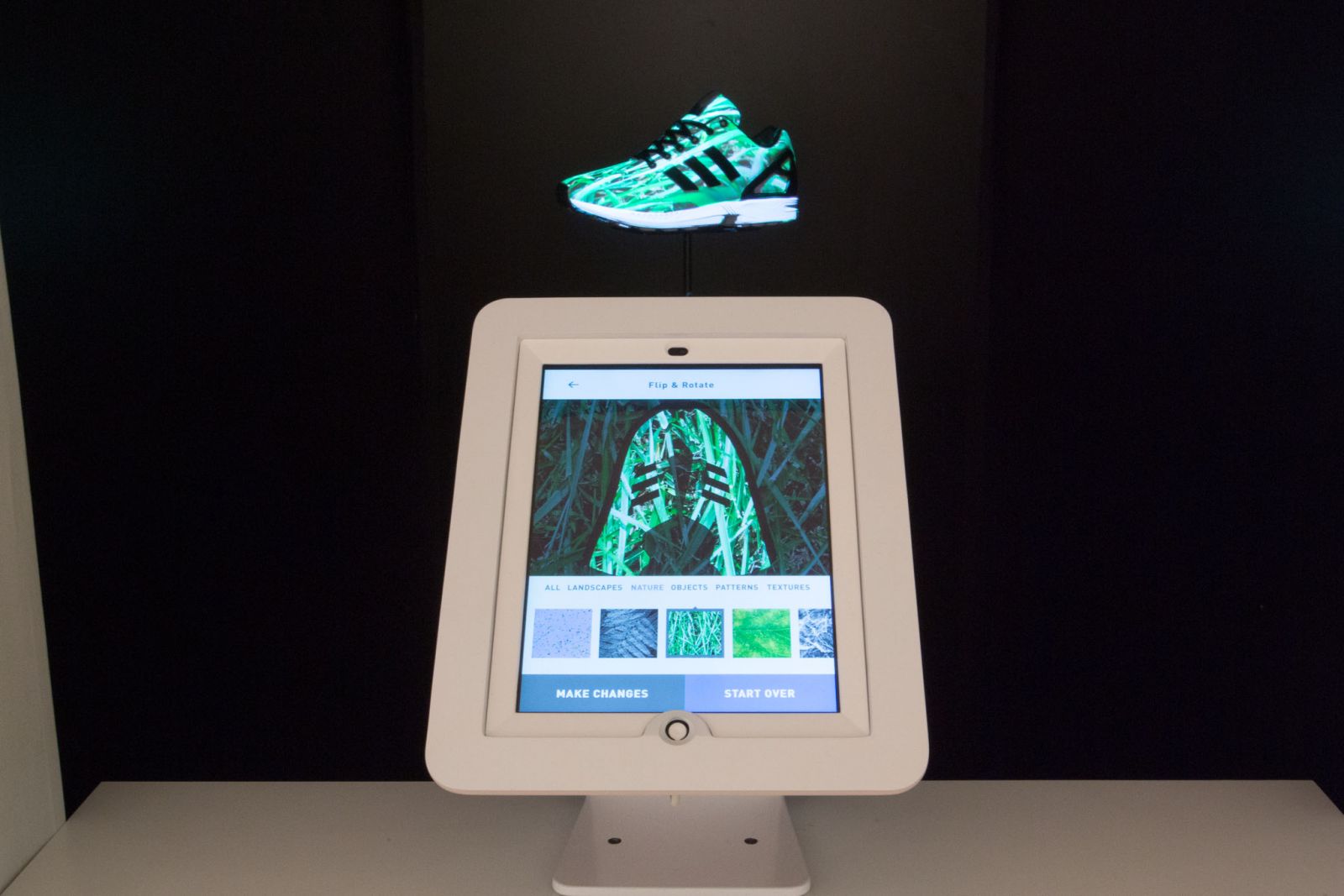 by Gerald Flores
It's the future of sneaker customization.
adidas' #miZXFlux mobile app gives people the opportunity to truly make a one-of-one design. Using the ZX Flux as a blank canvas, users of the service can take a photo or print and turn it into the upper of the sneaker.
"We want to empower the creativity of the people out there," said Till Jagla, adidas' director of custom products. "They should do whatever they like or whatever they want to do. It's just the beginning of something really big."
But, as with everything—there are some boundaries to using the app. Here are some guidelines to help you make the best use out of the #miZXFlux app.
DO: Think of what will look good on a pair of sneakers.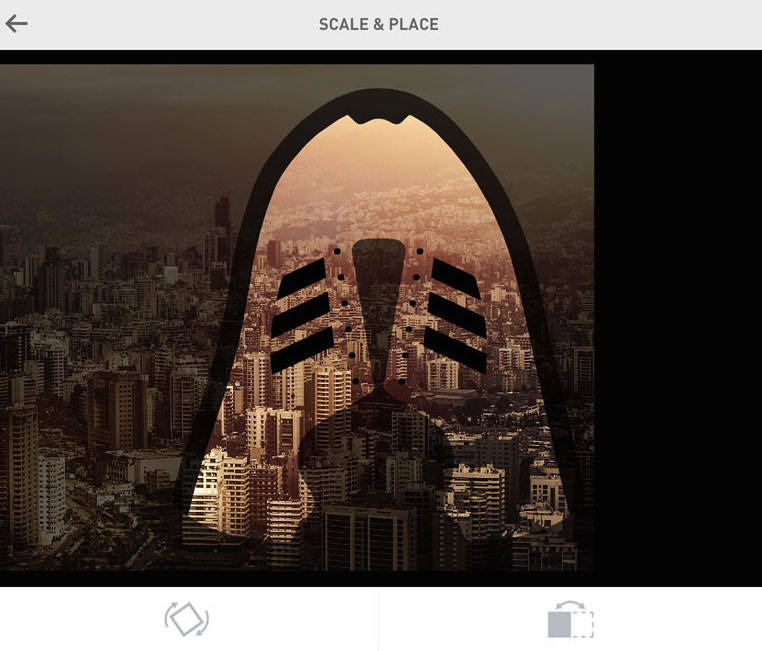 You can spend a lot of time trying playing with #miZXFlux designs (the average user spends at least 10 minutes on the app). Jagla suggests one way to cut through the clutter of unlimited options is to start with five basic categories. "It's a very personal choice at the end of the day," Jagla said. "But, the best outcomes we've seen so far has been textures, surfaces, patterns, landscapes, and cityscapes."
DON'T: Use photos that you don't own the rights to.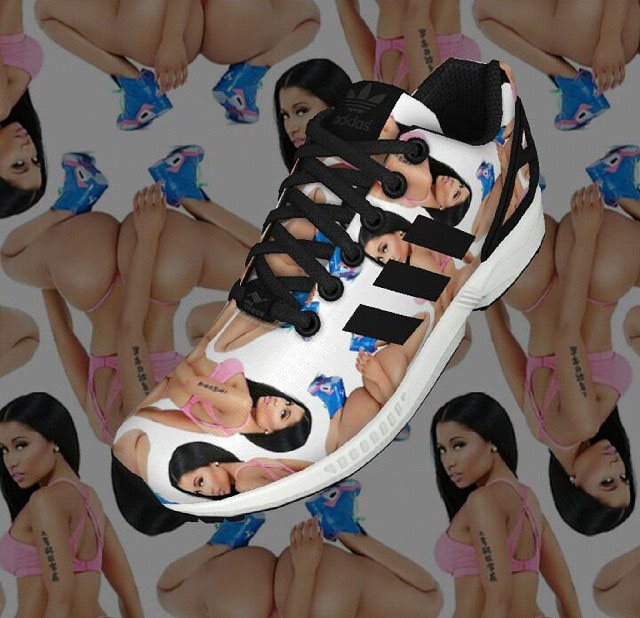 As much fun it is to imagine Nicki Minaj's voluptuousness printed on a pair of sneakers, copyrighted pictures like album artwork, photos of celebs, magazine covers, etc. immediately get kicked back.
DO: Use original artwork.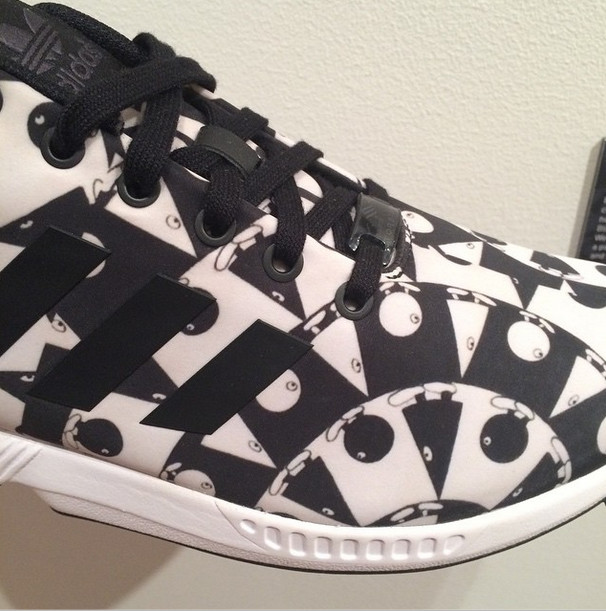 The point of the service is to help show showcase personal creativity. If you've got an artistic side, it's the perfect platform to exhibit your talent. "People should use it as they want to do, but from my perspective they should show their personal taste just having your own camouflages, your illustrations, or comics," Jagla said.
DON'T: Put other logos on an adidas shoe.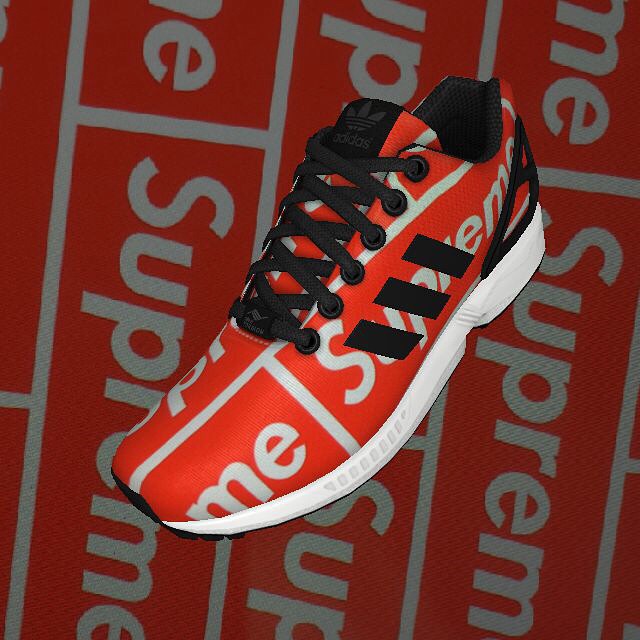 It goes without saying, but submissions with another brand's signature will obviously be flagged. "Once our moderators see other trademarks, they reject the picture and then the consumer has a chance to either create a new one or get the money back," Jagla said. "So, you can't create your Supreme shoe."
DO: Make sure your photos are high resolution.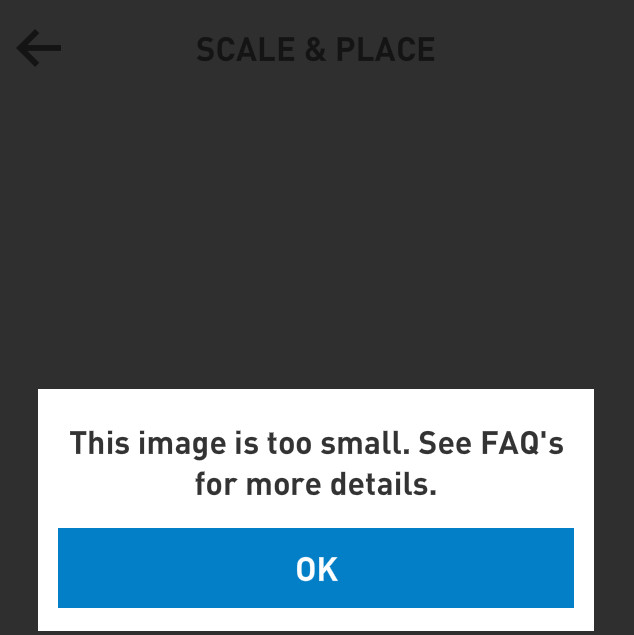 "You can't use lo-res images like Instagram pictures," Jagla said, adding another tip is to use the camera function within the #miZXFlux instead of the camera app on your phone. "Once you download something you need to be sure the picture is large enough but there are several tools to manage that."
DON'T: Get political with you #miZXFlux design.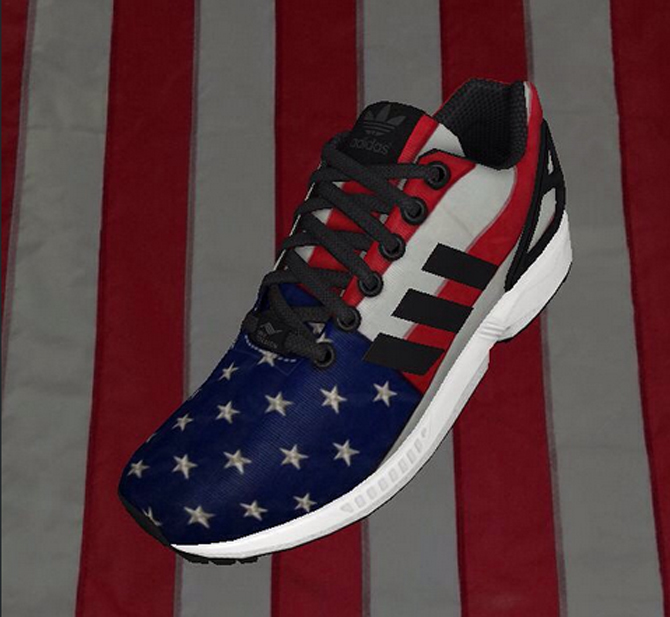 In addition to staying away from trademarks and copyrighted images, designs with heavy political messaging also get monitored before they get made. "It's just about keeping sensitive content like aggressive political stuff," Jagla said. "We don't want to be the messenger for that type of stuff."
DO: Use third-party photo apps.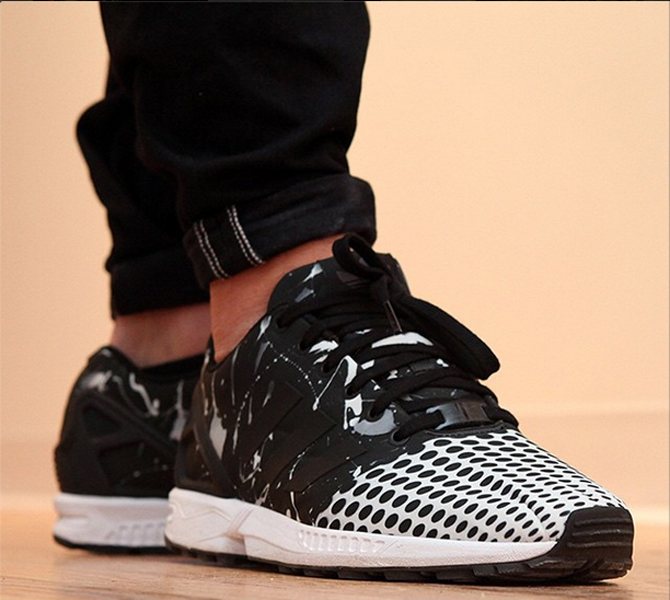 Sometimes the best #miZXFlux designs take more than one photo to pull off. If that's the case, use a third-party photo app that let's you collage images together.
DON'T: Have text be the main focus of your images.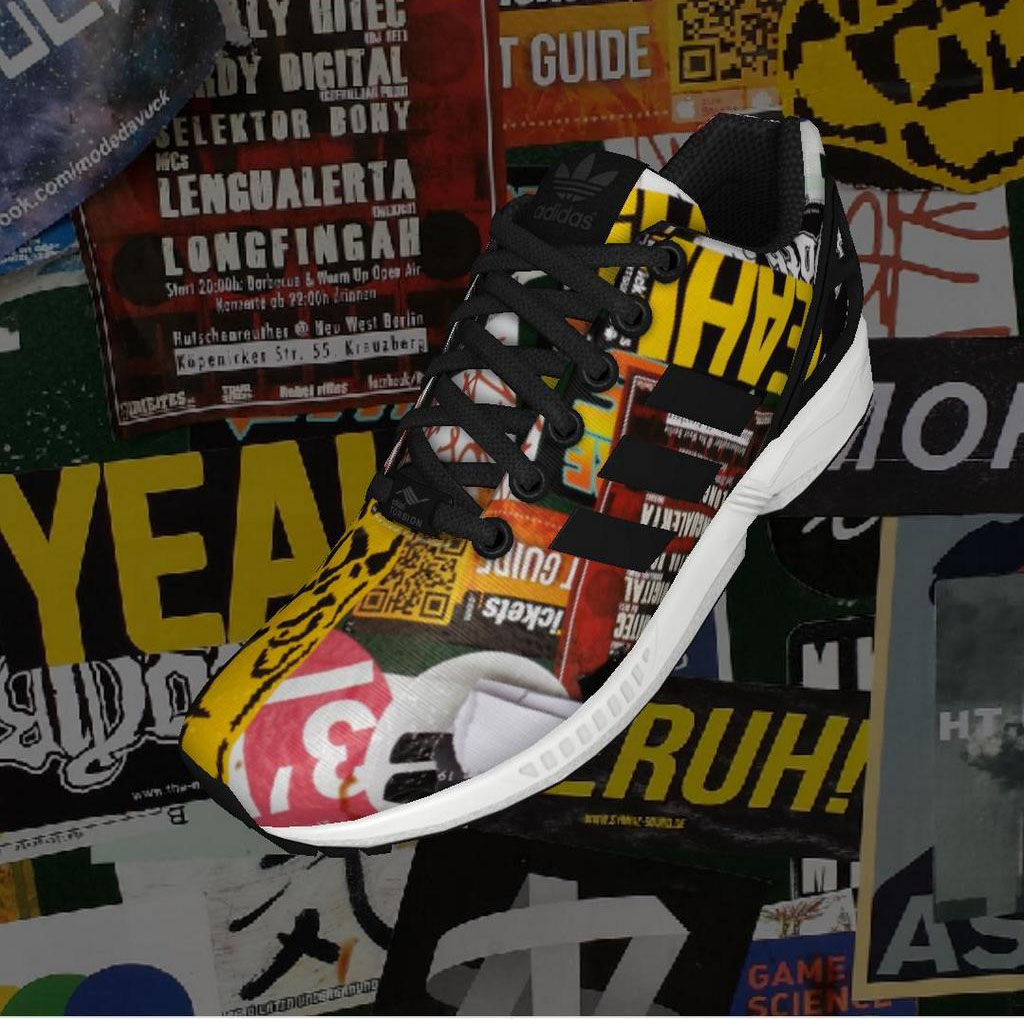 As you work on your sneaker in the app, the mockups are only of the left shoe. The right side is a mirror image, so if you have any words on your #miZXFlux, the reflected image on the opposite pair won't be legible.
DO: Look for inspiration in everything.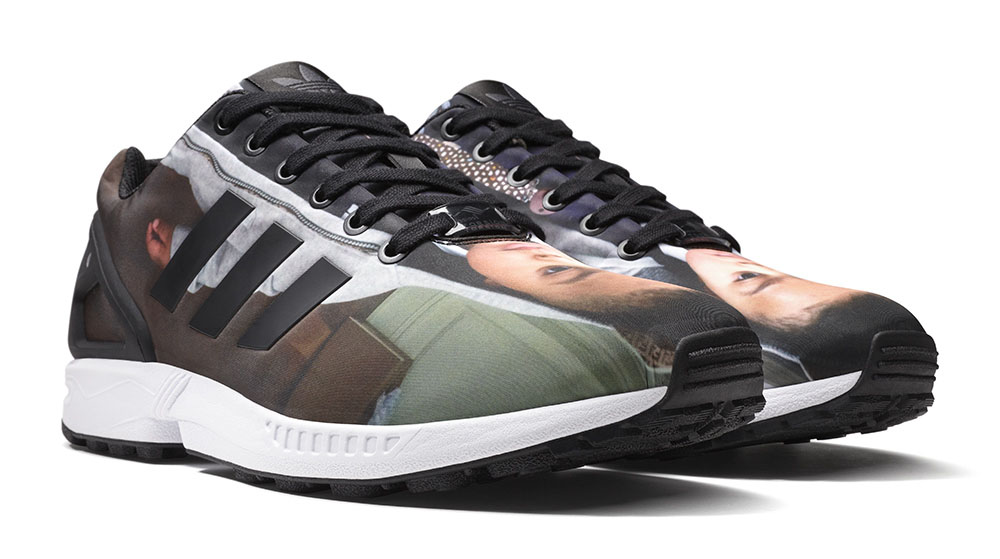 The beauty of #miZXFlux is that (almost) anything around you can be turned into a sneaker. Not only can you flip through countless designs through the Instagram hashtag or dedicated pages to the app on Facebook, but you can also just look at what's around you. "For example, if I see a polka-dot carpet, I can easily do a polka-dot ZX Flux," Jagla said. "If you go on vacation and you want to remember that time, you can put it on a sneaker."
Gerald Flores is the Editor-In-Chief of Sole Collector and you can follow him on Twitter here.