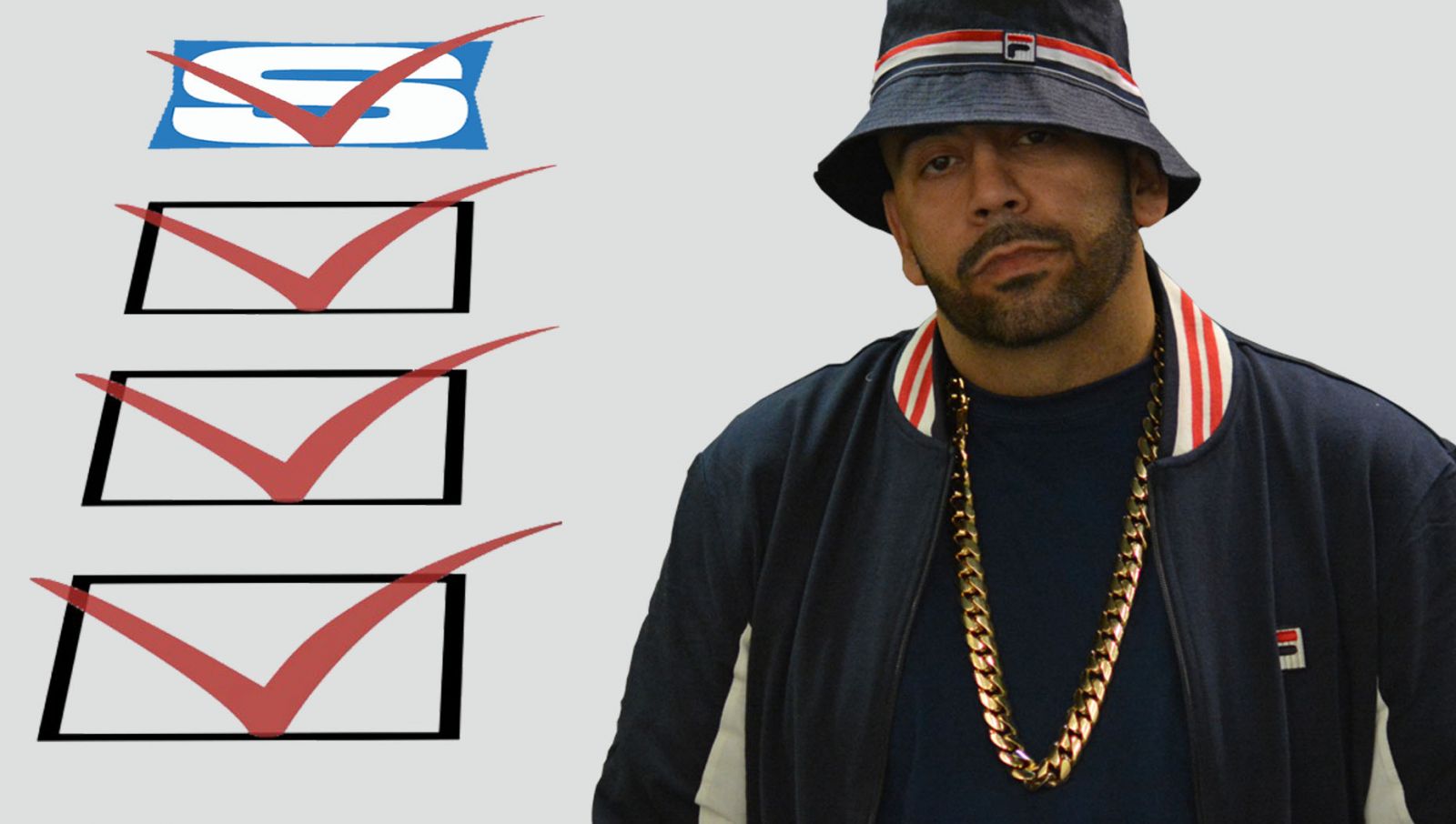 He's been involved with sneakers for decades, but hasn't had the opportunity to work on one… until now. Mayor, design consultant and ATF crew member, finally got to put his touch on a pair of kicks when we collaborated with Fila on the Original Tennis.
The sneakers, which are dipped in denim, was a concept that Mayor says he thought of six years ago, and was the perfect complement to his bag project with Flud. "Growing up in the hood, it was all about making sure your sneakers are fresh, your denim is on point, and fits over your sneakers properly," Mayor said. "That's the key to fresh where I'm from, and I've always been a sucker for denim so it was a no brainer for me."
Here, Mayor talks about what got him into sneakers and reveals the one person in his circle that has more kicks than he does.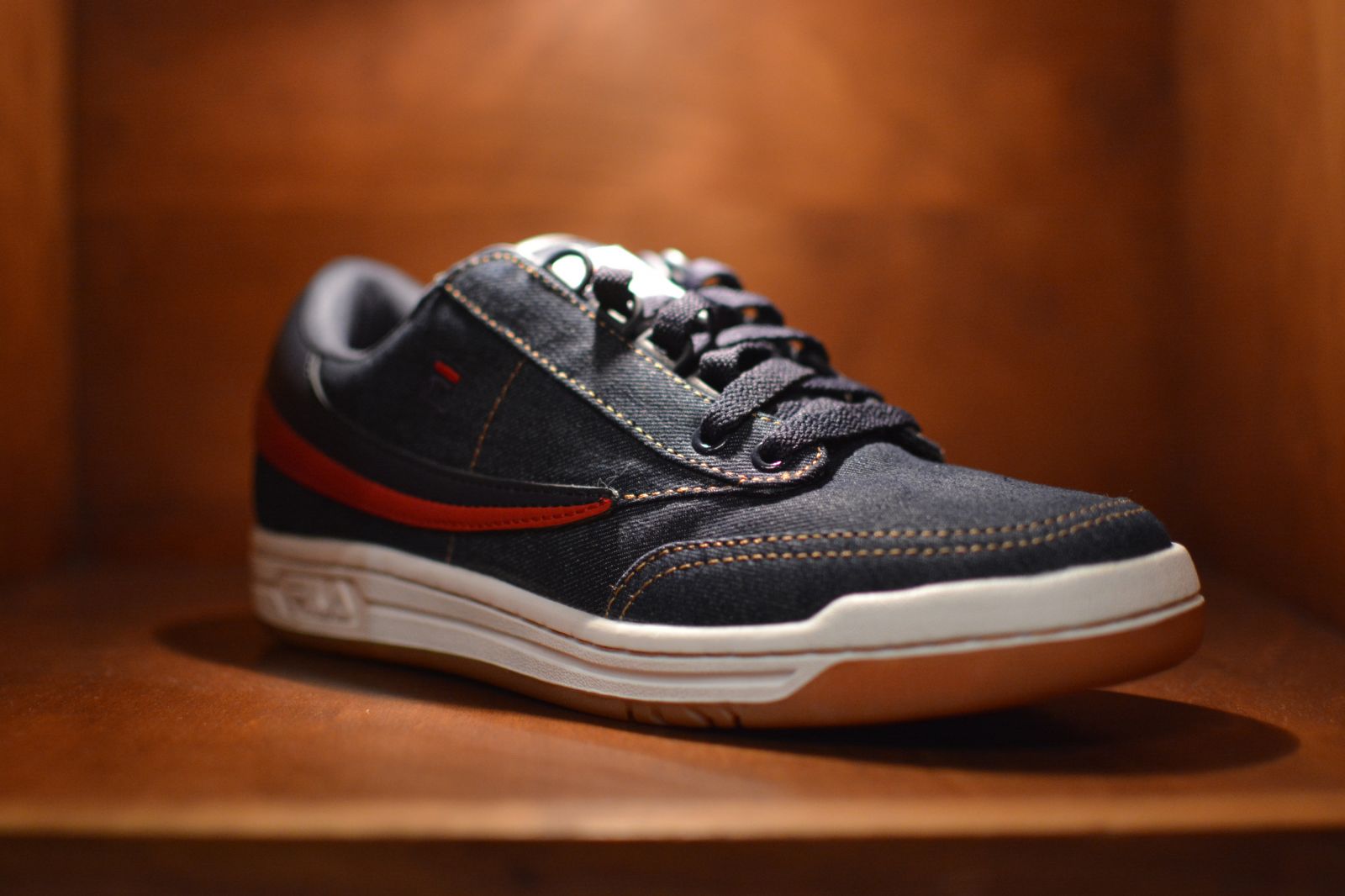 Earliest sneaker memory My mother bought me a pair of Skippies. I thought I was the coolest guy on the planet, but I got back to the block and they laughed me off. Skippies they were $1.99, and I wound up sweeping floors and doing odds and ends to buy a new pair of sneakers every week after that. I never looked back.
One person who has more sneakers than me is DJ Clark Kent. He won't admit it, though.
The craziest thing I've done for sneakers was fly a guy in from Japan for a pair of linen Atmosphere Nike Air Force Ones. The Internet wasn't popping back then and he was stationed out there. He didn't have any money to come home. I said if you bring me back five pairs, I'll buy you a plane ticket. He bought me back three pairs and I'll still got him the plane ticket.
The most I ever spent on a sneaker was the Air Mags for $5000 dollars because they were a bet. I hated the shoes, but I lost the bet so I had to buy it. I'm actually getting ready to give them away. That's how wack I think they are. I'm a Back to the Future sucker, but I'll never wear that shoe.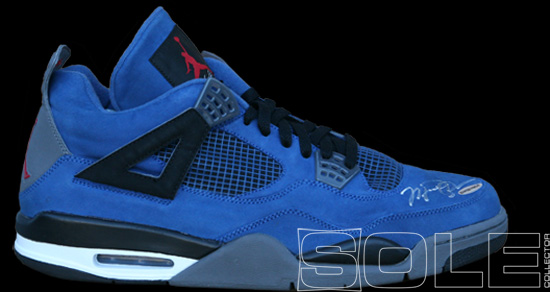 One trend that is happening right now that I want to stop is instant gratification. You put something up on social media and everybody wants to know what's next. Shoes would last a month, now after one day everybody wants to know what's next.
One sneaker trend from back in the day I want to come back is I want sneakers released on a Wednesday again. I want Air Jordans released on a Wednesday not a Saturday campout. Wednesdays at 2 o'clock in the afternoon when everybody is in school.
One sneaker that started everything for me was the Air Force One. I've got 1300 pairs of Air Force Ones. I am Air Force One. Of 2600 pairs of sneakers 50 percent of my collection is Air force Ones.
How I keep my sneakers organized I have an assistant for my shoes. I have over 2000 pairs in one room and over 600 in storage. If I can't find a shoe, I call him.
One pair of sneakers I want but don't have yet is the Eminem Jordan IVs. I had a chance to buy for $5,500 and I told the guy to kiss my ass. It was the dumbest mistake I ever made.
My favorite sneaker shops are Alife and 21 Mercer [NikeLab].