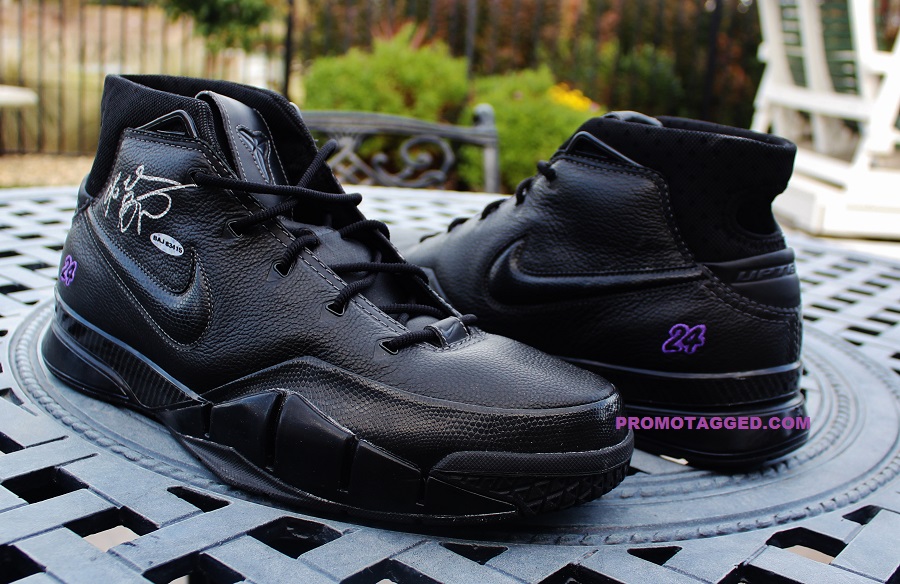 PROMOTAGGED - Nike Zoom Kobe 1 PE
by Marvin Barias
With Thanksgiving week ahead of us, let's take a look at what hot pickups our forum members have secured this past week.
PROMOTAGGED is no stranger to "Pickups of the Week," so at times it's natural that he continues to show us heat from his collection. Highlighted this week he shares an Upper Deck Authenticated Kobe signature on a Nike Kobe 1 PE. The pair is rare not only as an unreleased product, but also because Kobe is no longer signed with Upper Deck.
In 2009, Kobe inked a deal with Italian sports competitor, Panini. As the current exclusive rights holder to Kobe Bryant memorabilia, how does this pair stack up to the rest?
Check out the rest of the photos blow and let us know the poll who had the best pickup of the week!
If you would like to be highlighted, please share your photos in the Jordan Brand, Basketball, Skateboarding, Retro and Running & Training forum pickup threads and you could see yourself here next week.