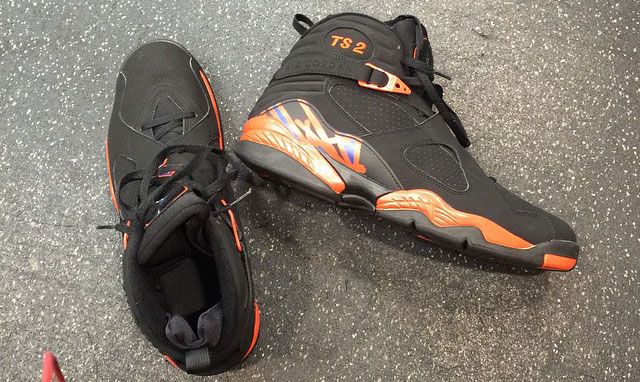 by Brandon Richard
As a rookie in 2006, then-Toronto Raptors forward PJ Tucker was taken under the wing of Fred Jones, an 8-year NBA veteran and the 2004 Slam Dunk Contest champion. Following that season, Tucker spent several years playing overseas, before working his way back to the NBA in 2012. Tucker is now in his third season with the Phoenix Suns, but he hasn't forgotten who was there for him when it all began.
Last night, Tucker's Suns visited Toronto, where he paid homage to his old mentor by breaking out his old Air Jordan 8 Player Exclusives. The Terror Squad stitched Jordans were a pair made for Jones to wear as a member of the New York Knicks during the 2007-08 NBA season. Prior to the game, Tucker posted photo of the PE on Instagram, adding the caption, "Ok tonight being back in Toronto I figured I would dedicate this one to my big bro, my vet, one of the guys that showed me how to be a NBA player…Fred Jones."
This isn't the first time Tucker has worn another player's PE this season. Earlier this month, he laced up Michael Finley's Air Jordan 14.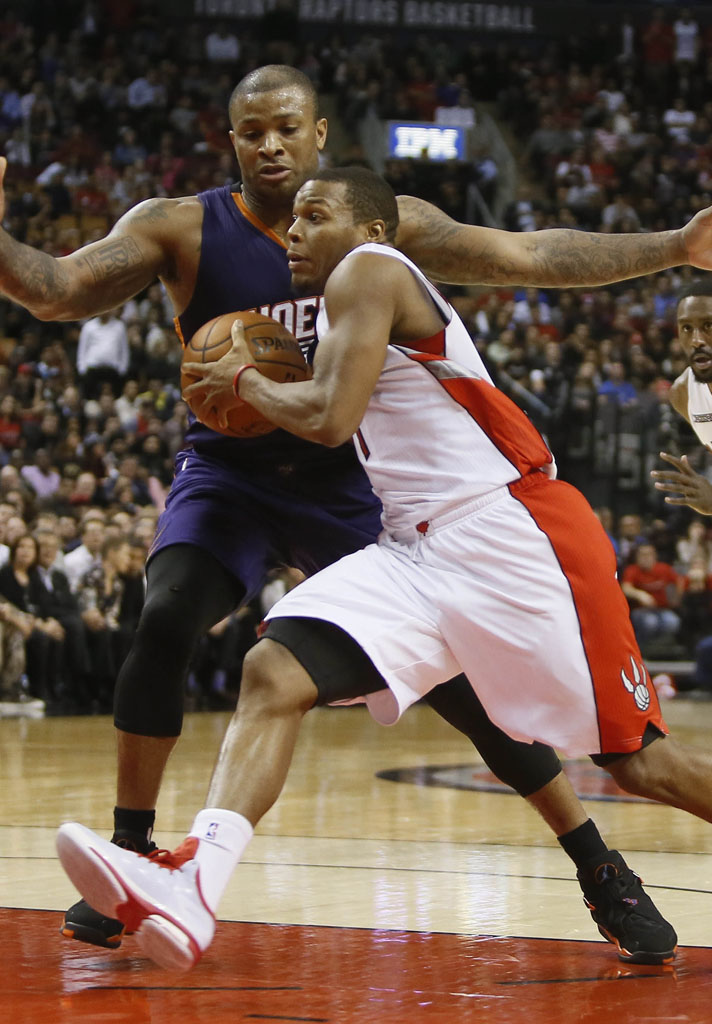 image via John E. Sokolowski for USA Today Sports