by Brandon Richard
Phil Knight, among many things, is the most famous and successful sportswear chairman in the world. According to Forbes, the Nike co-founder's net worth is an estimated $22.4 billion, but he didn't make that money over night.
In 1965, just a year into operating then-Blue Ribbon Sports, Knight pitched his product to a cross country coach in the letter below. After running through the benefits of the company's Tiger racing flats, Knight closed with a line indicative of a man who was ready to corner the sportswear market.
"Each model sells for $7.95. Tiger is not only better — it's less expensive. As one runner said, 'The only people who will be left wearing German shoes will be either uninformed or idiots.
You are no longer uninformed."
It's almost chilling to see that confidence on paper, considering what Blue Ribbon Sports has blossomed into. It's the kind of stuff legends are made of.
For the record, you're the opposite of an idiot if you have a little variety in your rotation.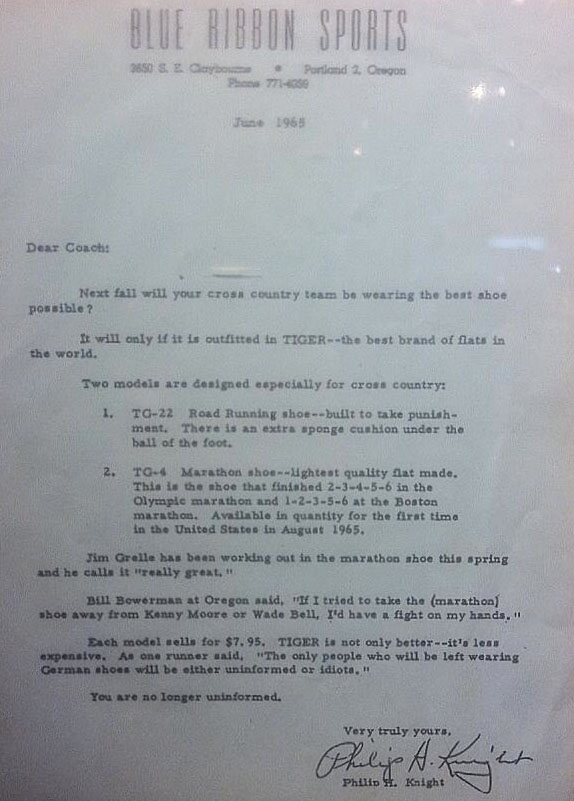 via @DarrenRovell, H/T @DatGreenblatt