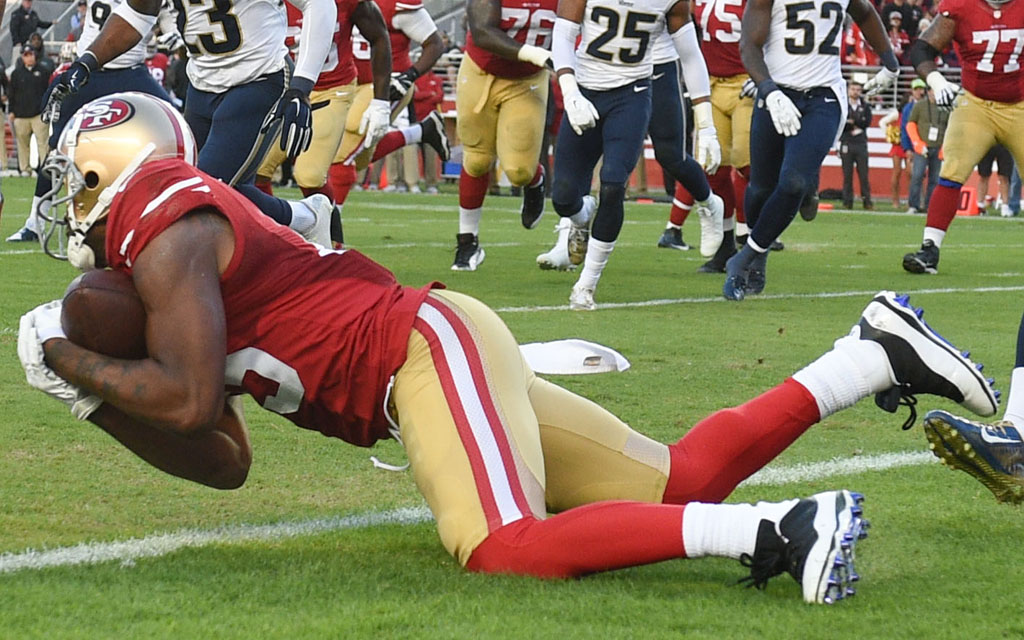 by Brandon Richard
While Team Jordan athletes Dez Bryant and Charles Woodson were playing yesterday's games in 'Concord' Air Jordan 11 Low cleats, San Francisco 49ers wideout Michael Crabtree went with the reverse 'Tuxedo' colorway.
Crabtree caught 5 passes for 40 yards in his exclusive colorway, which bears his number '15' on the heel and sits atop a metallic blue (or possibly concord) cleat plate. The sneaker version hit retail last spring.
The 49ers suffered a bitter defeat at the hands of the St. Louis Rams, but Crabtree's cleats stole the show. Take a closer look below.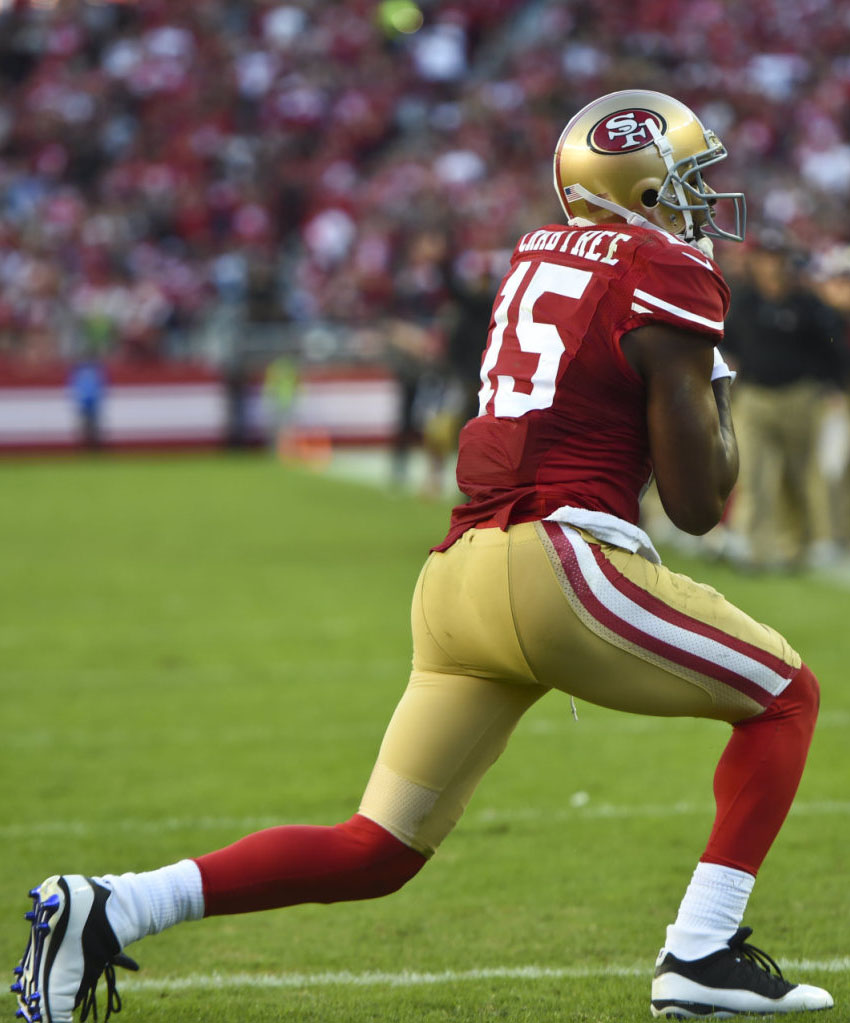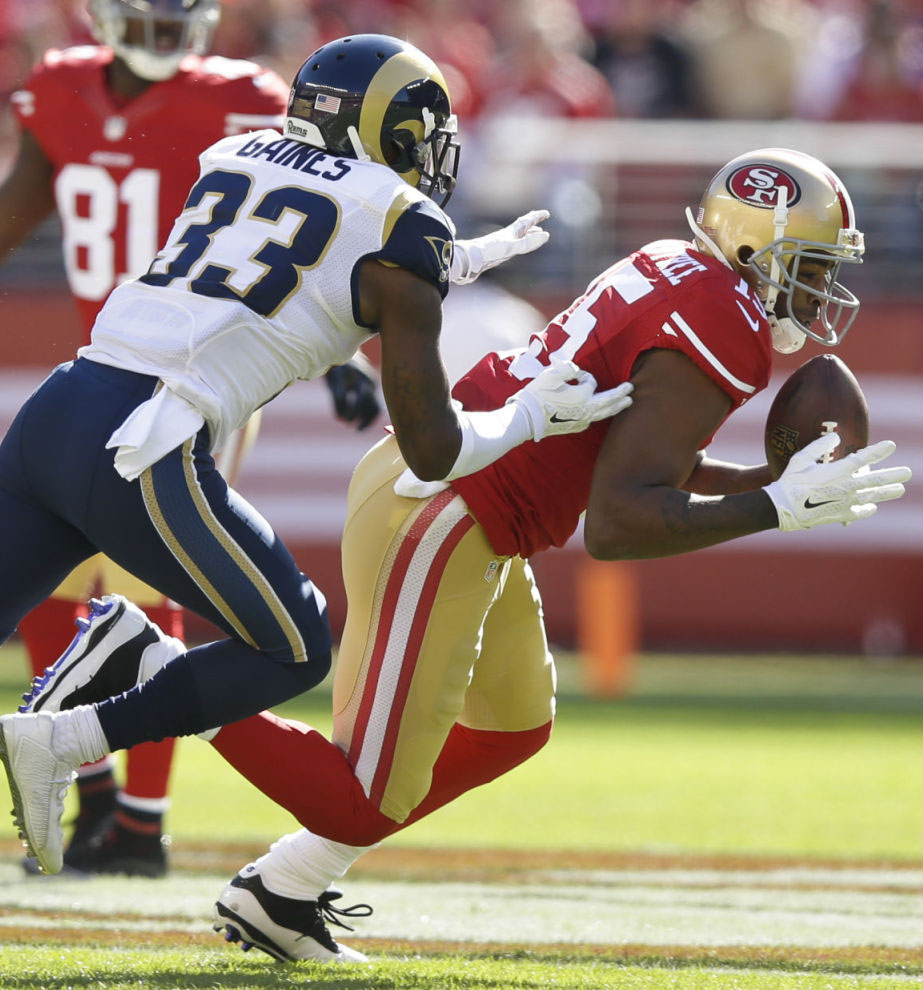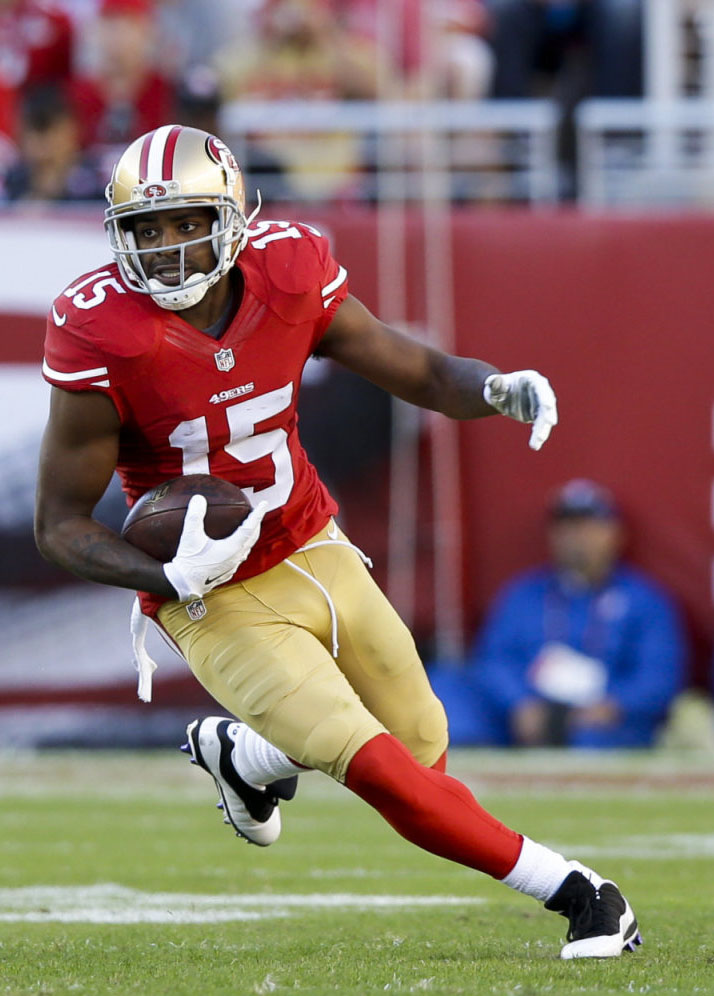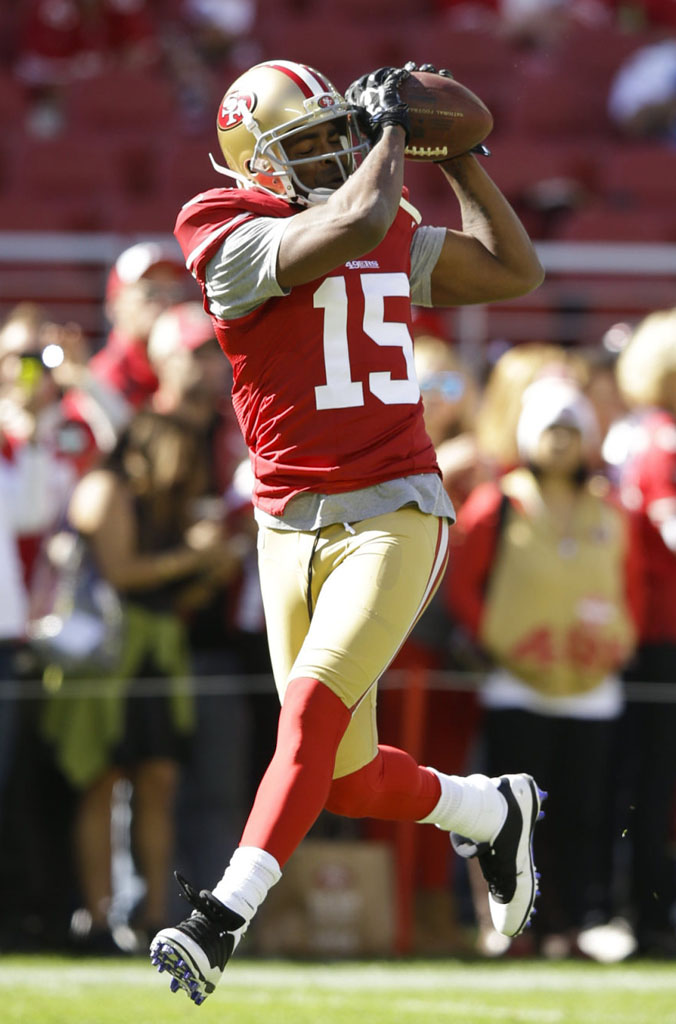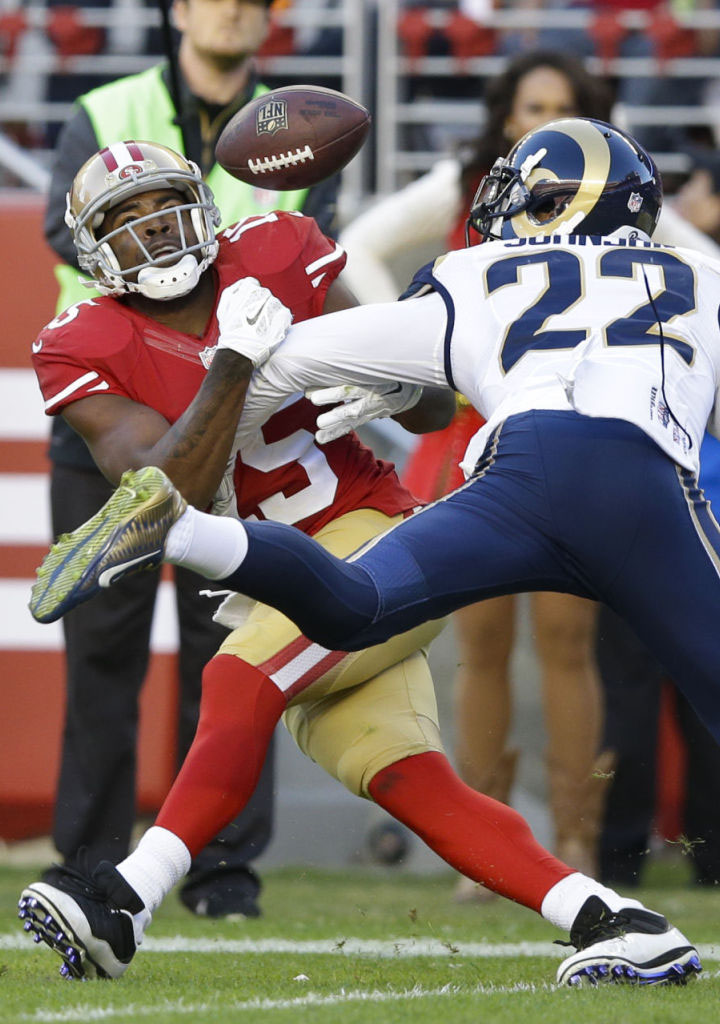 images via Yahoo