by Brandon Richard
Any other Sole Watch post we run this season will have a ceiling of second best.
When the Los Angeles Clippers visited the Detroit Pistons yesterday, Chris Paul met up with Jack Gallagher, a huge CP3 fan whose mother lost her battle with brain cancer in early September.
Lisa Elaine Gallagher had a special relationship with her son, partially rooted in their shared love of basketball. When Jack tried out for his seventh-grade basketball team, Lisa made sure he was ready by lacing him up in a new pair of the Jordan CP3.VII AE. As a tribute to his late mother, Jack left one of the shoes at her gravesite, while he carries the other in his gym bag.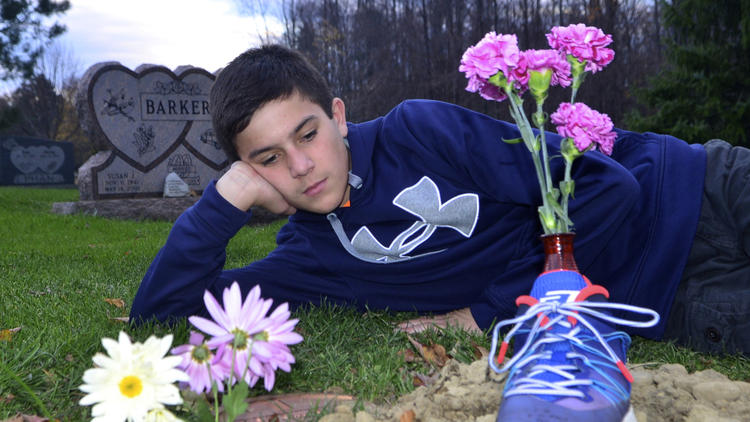 After a touching tribute video to Lisa made its way to Paul through social media, the 7-time All-Star invited Jack and his family to the game in Detroit. Before tip-off, Paul spent a half hour with the Gallaghers and gave Jack three pairs of the new CP3.VIII and two bags of CP3 gear. But those gifts pale in comparison to what else Paul had up his sleeve.
As a bigger tribute to Jack's mom, Paul played with the initials 'LEG' on his sneakers, which he also gifted to the youngster after the game.
How excited was Jack to meet his hero? Reduced to tears as his dream came true, he tweeted the following:
I can't believe I just met @CP3 also mom Chris is about to play the game of his life tonight just for you #leg

— Jack Gallagher (@Jackgallagher3_) November 27, 2014
In true CP3 fashion, Paul delivered. He had 23 points, 7 assists, 2 rebounds and a steal in the Clippers' 104-98 win.
Paul, who received a family photo montage from the Gallaghers, told the LA Times that, "Sometimes, stuff is bigger than the game of basketball."
Truer words have never been spoken.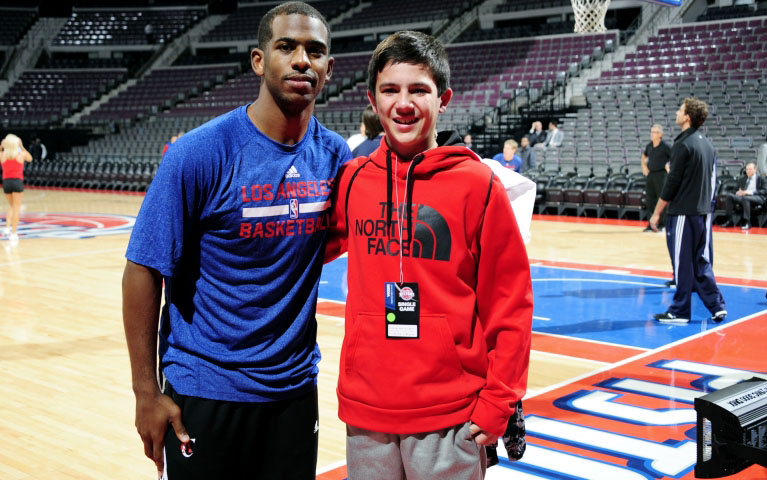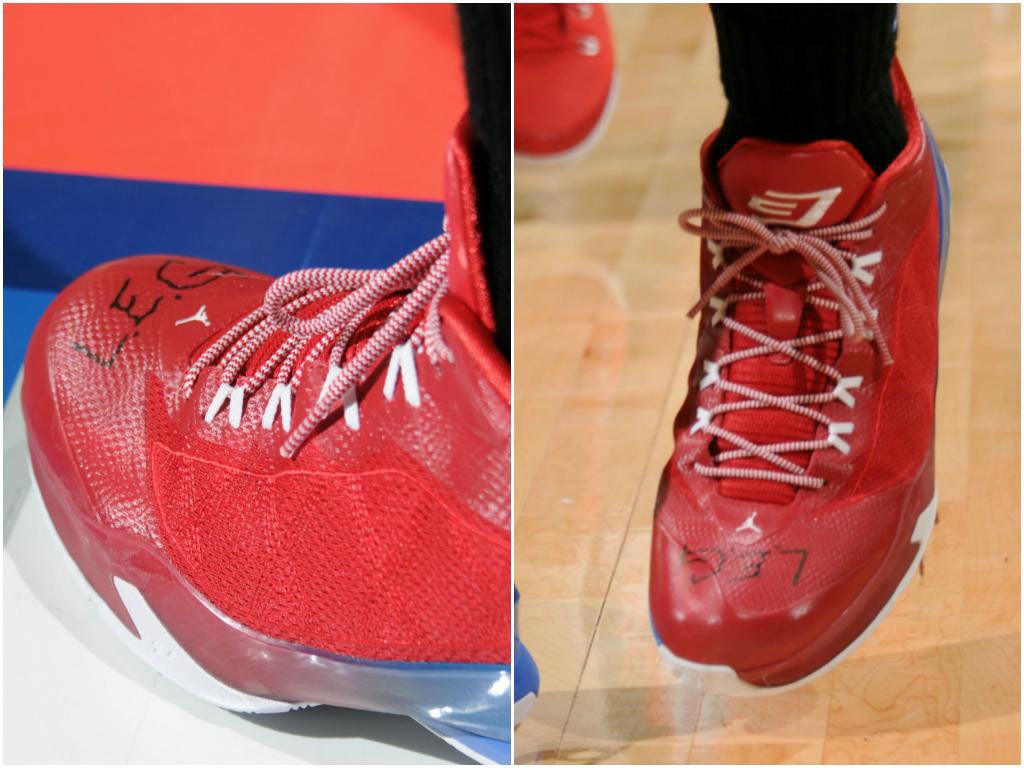 images via Clippers.com