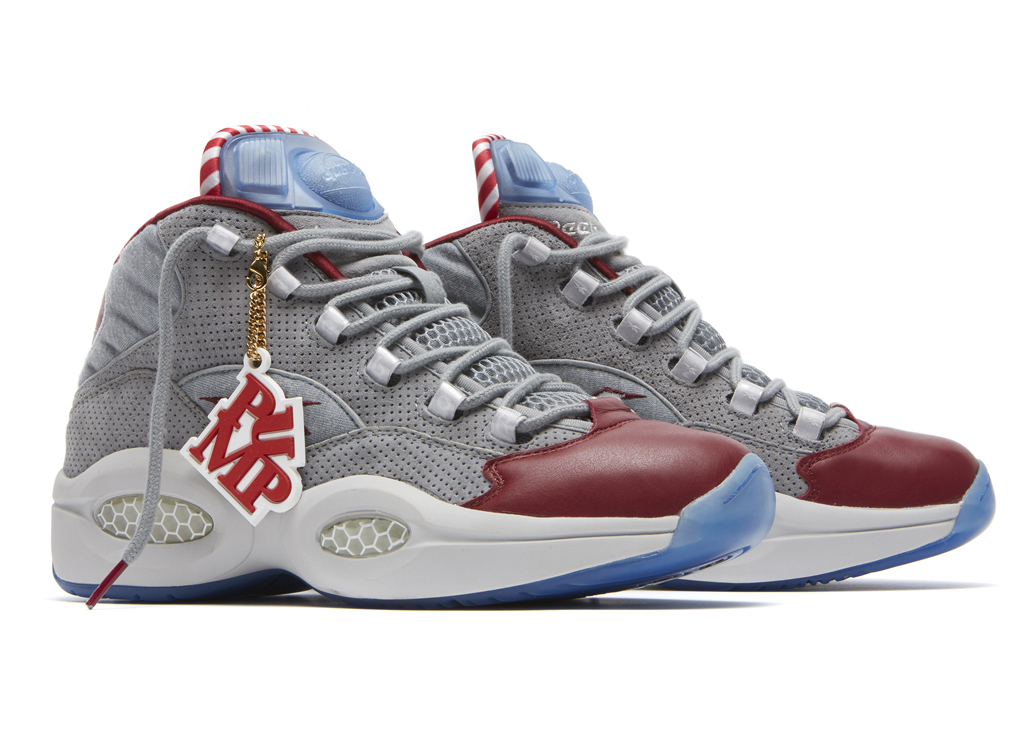 by Brendan Dunne
Yes, that's a Reebok Question with a Pump on the tongue.
This time around the hybrid shoe comes from Philly-born sneaker store VILLA, who is celebrating their 25th anniversary this year, just like the Reebok Pump technology. The pair orients itself towards Allen Iverson with the detailing - the grey/burgundy combo is a reference to the color of AI's old Bentley and the stripes on the tongue are some TGI Fridays flavor (Fridays has always been a favorite Philly haunt of AI). This Reebok Question Pump will release exclusively at Philadelphia-area VILLA stores on November 24th, the officially recognized birthday of the Pump, for $185.
UPDATE 10/29: Official images.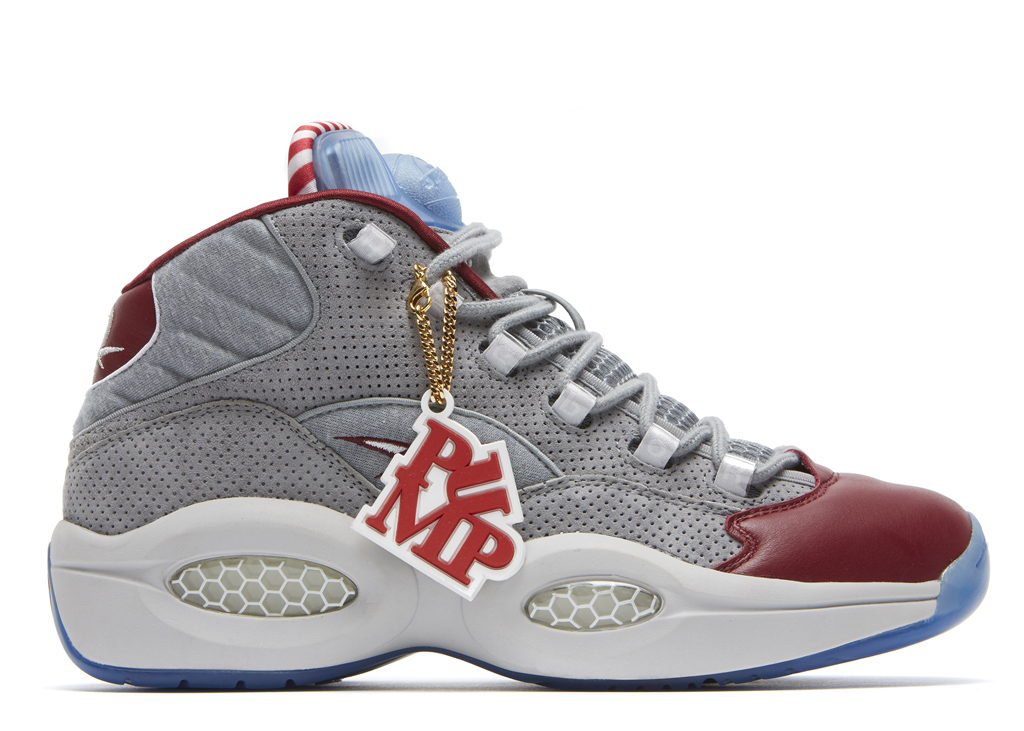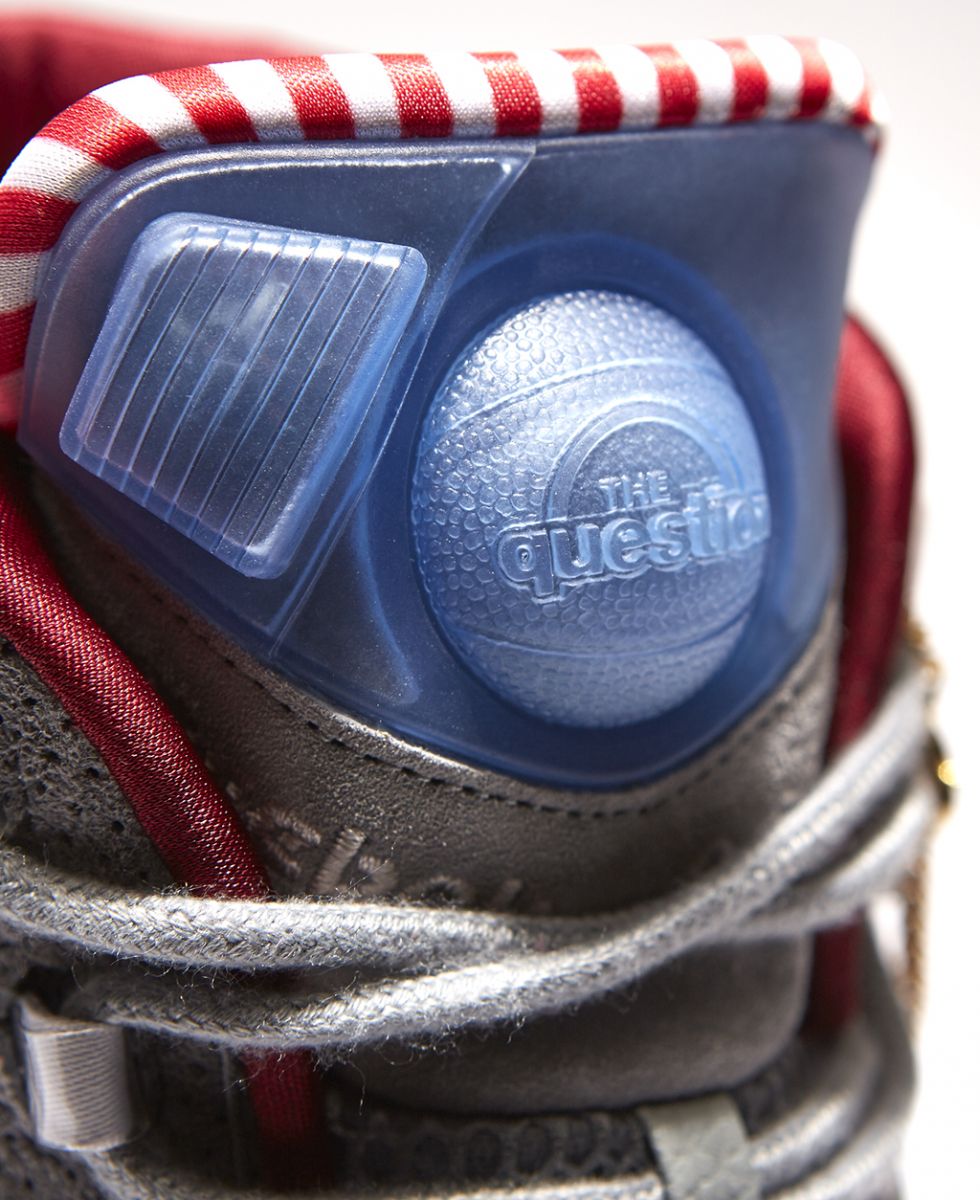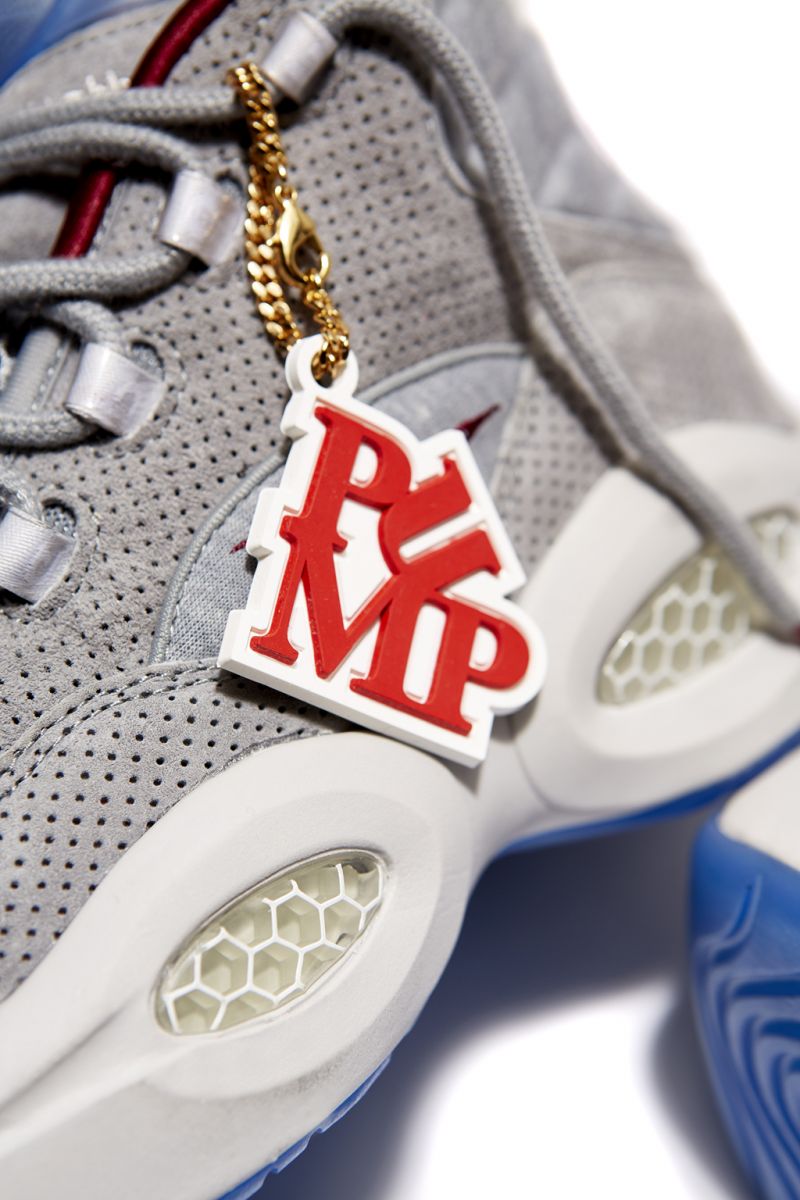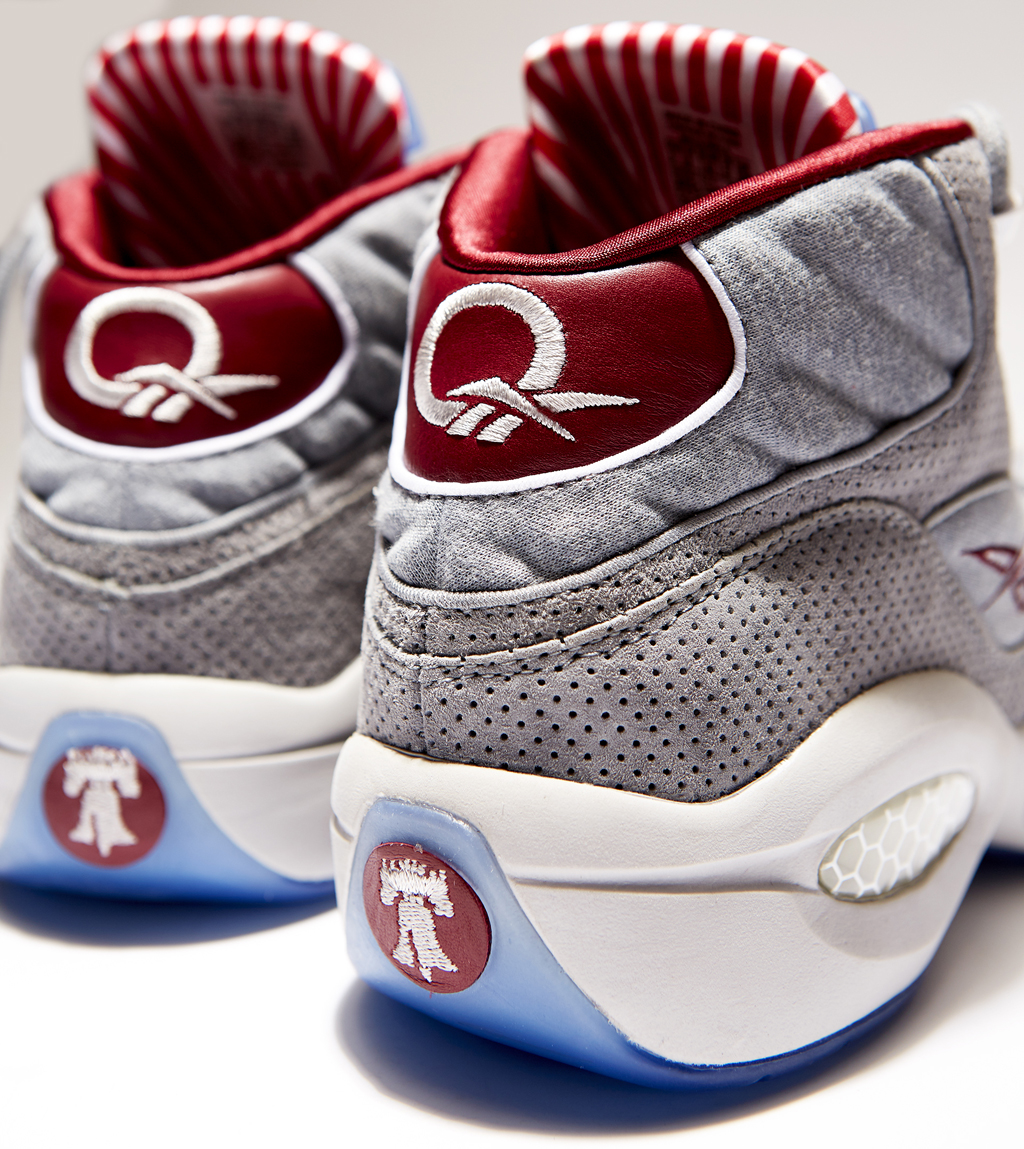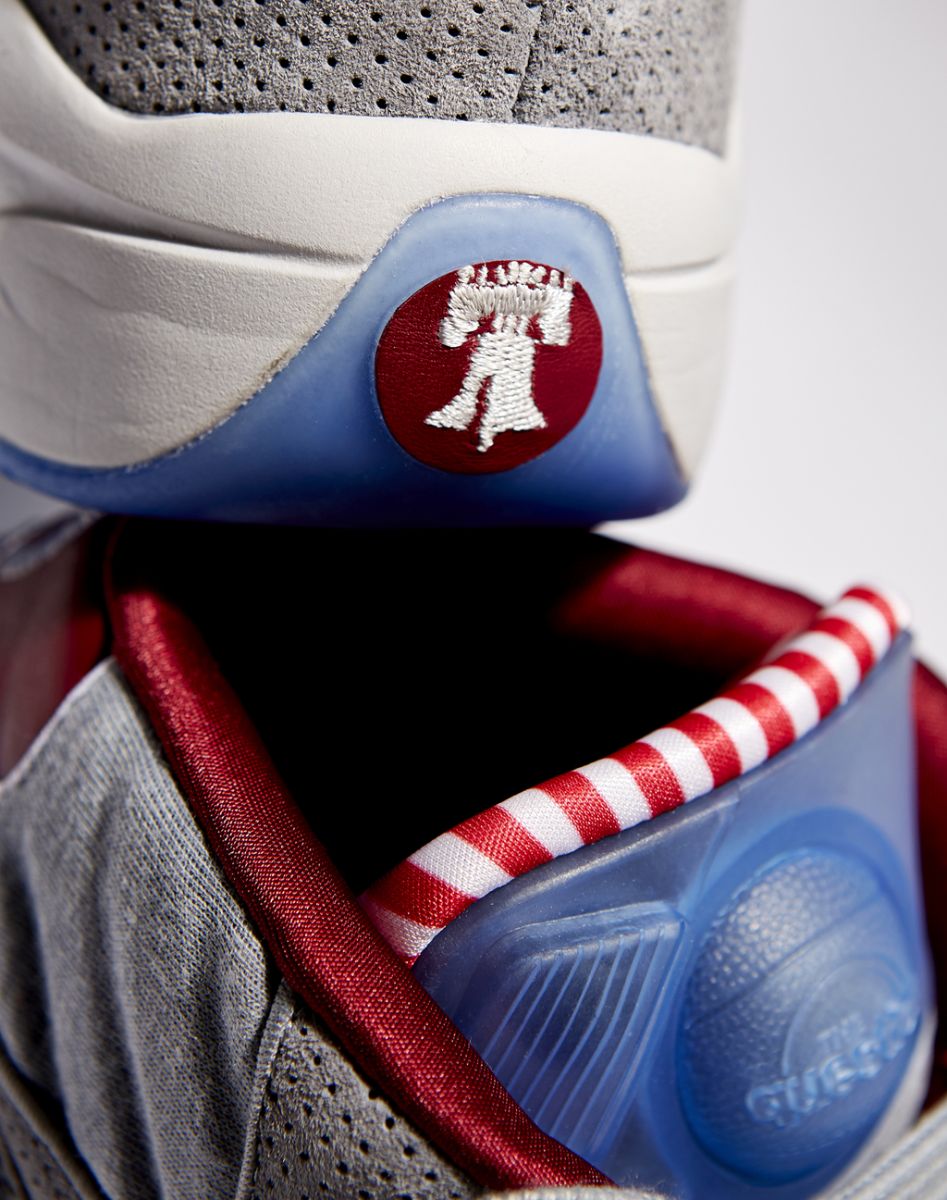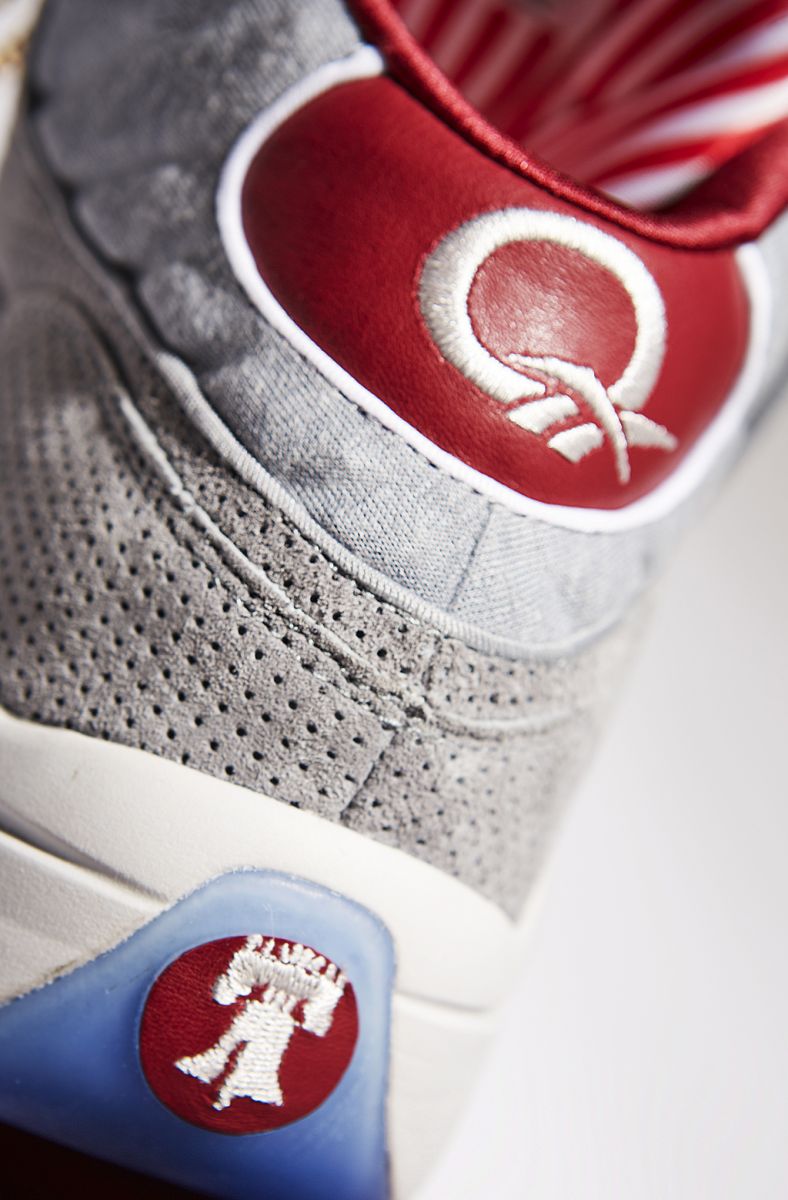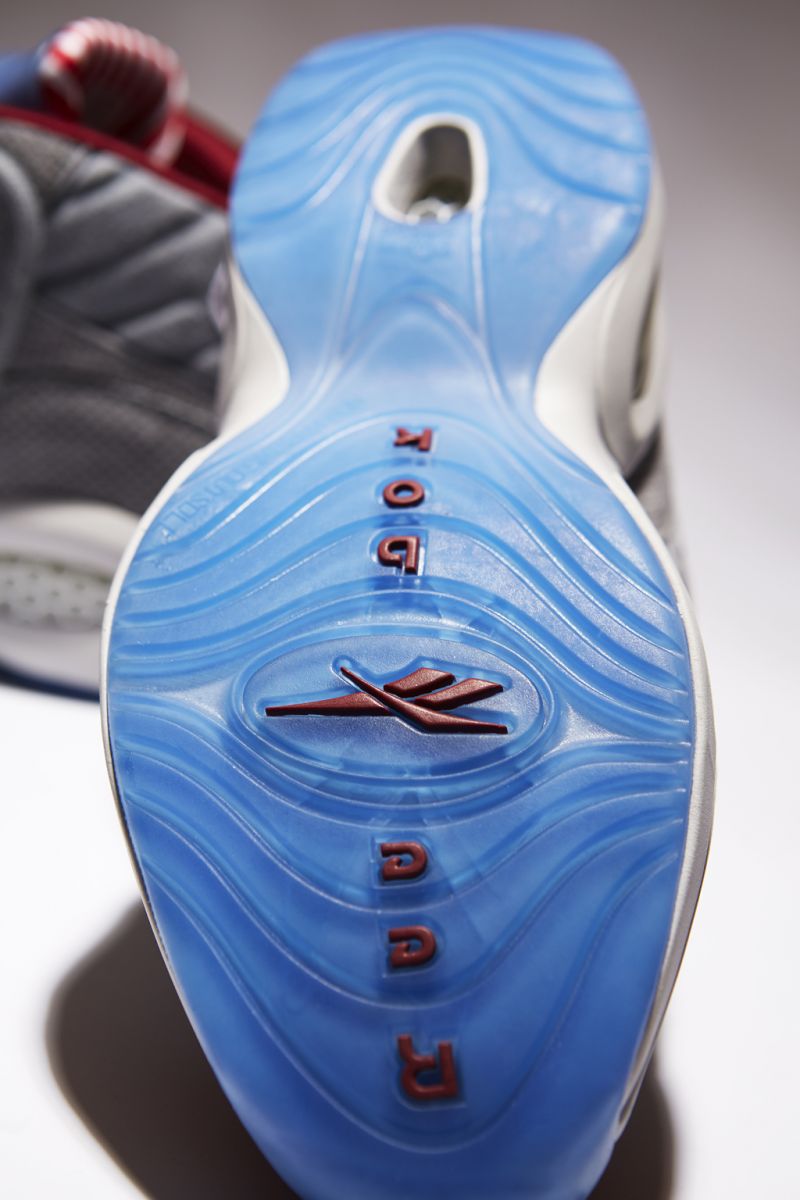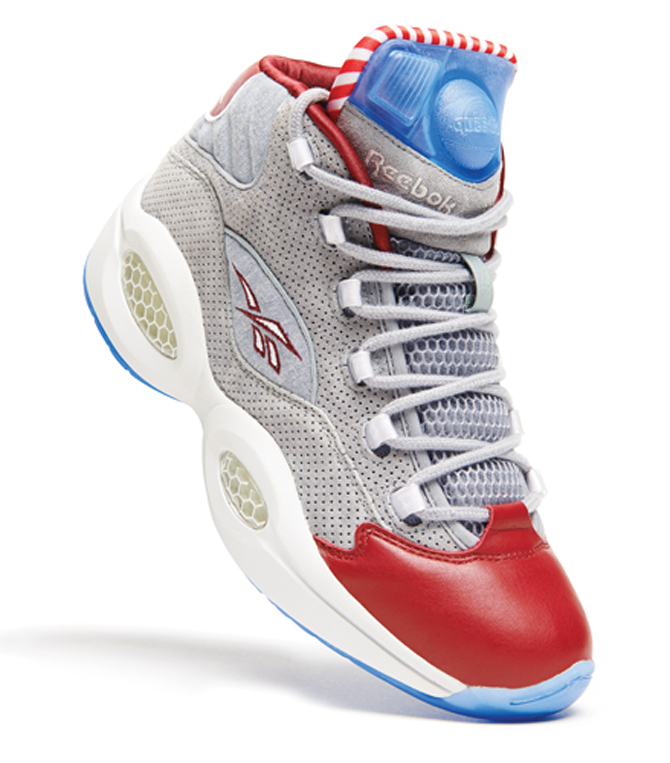 Image via Slam