by Zac Dubasic
There was a time when the Dunk SB was the most hyped shoe in existence. Skate shops that sold them were few and far between, and every release was an event. It was a true hunt too, because unlike Air Jordans, they didn't even have release dates. They got to each particular shop whenever they happened to get there. And you often had no idea what the price would be. The box may have said $70, but it was expected and even accepted to pay three-to-four times that. Resellers were making a killing off of the hype, why not the retailers lucky enough to score an SB account too?
As time went on though, the sneaker world moved on. Silver, Pink and Black boxes turned Gold and Tan, and the next thing you knew, "South Beach" and "Yeezy" became the objects of sneaker dreams. But although multiple waves of hype have come and gone since, that doesn't mean there haven't been some great SBs to release in this post-black box era. And today, we are taking a look at our favorites, which prove there is life, after the hype.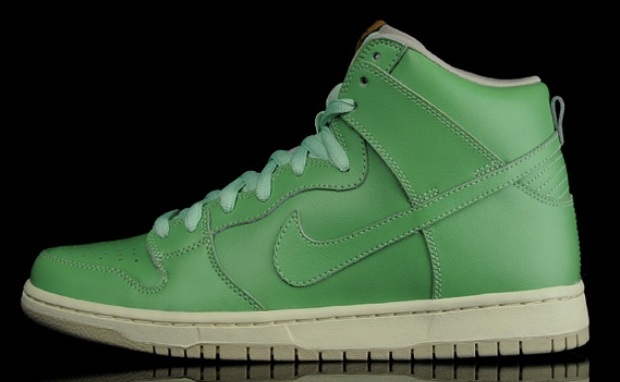 Rank: 10
Nickname: Statue of Liberty
Box: Royal Blue (2011)
Although it was first introduced on the Slam City Dunks in small quantities, the wear-away finish was taken to a new level on the Statue of Liberty Dunk, long before it hit the Lance Mountain Air Jordan 1.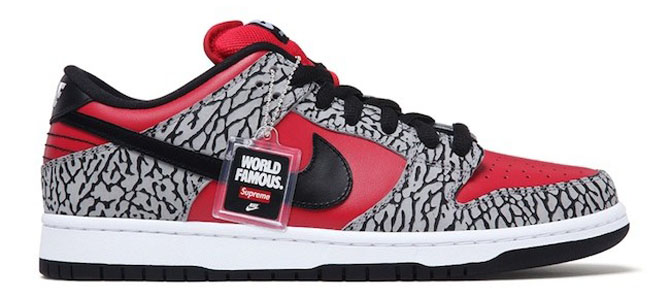 Rank: 9
Nickname: Red Supreme
Box: Tan (2012)
Although most of the sneaker world was already experiencing elephant print fatigue, Supreme proved the power of the hype once again, by recreating their classic collaboration in a new color.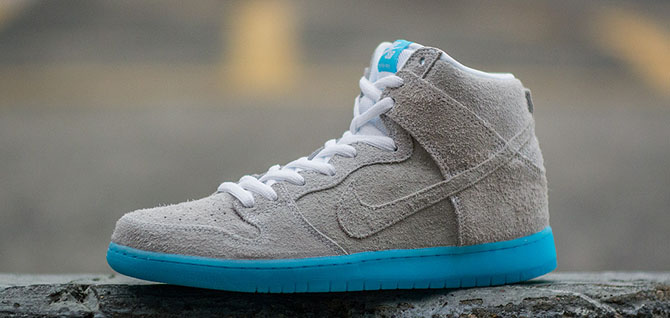 Rank: 8
Nickname: Baohaus
Box: Teal (2014)
Food-inspired collaborations have a high potential for lameness, but Baohaus NY's Eddie Huang had no trouble putting together a tasteful Dunk that represents the signature dish of his spot and the neon sign that fronts it.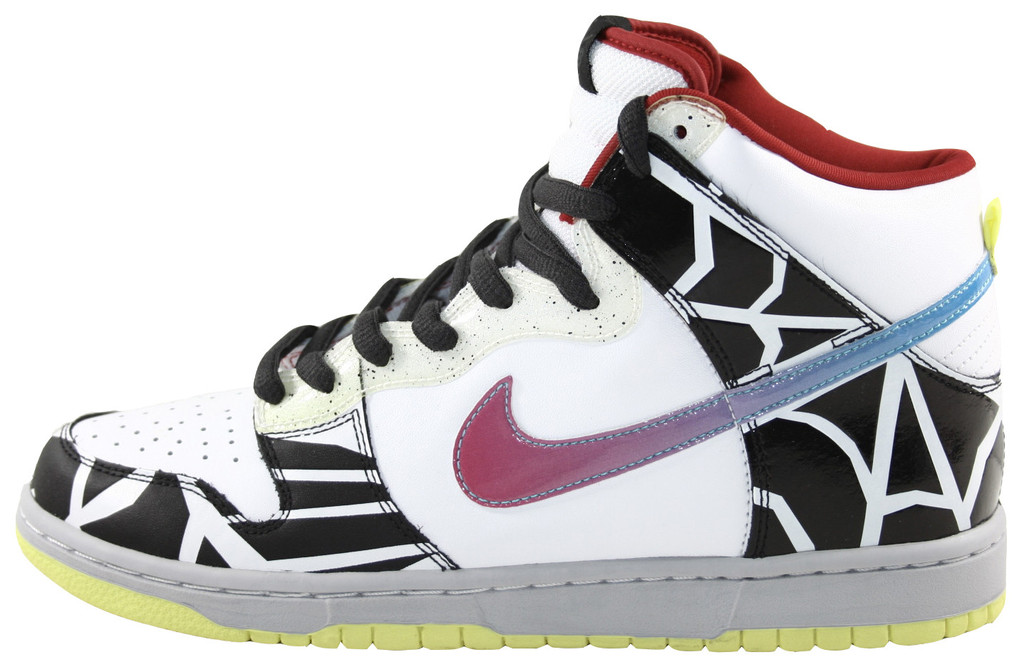 Rank: 7
Nickname: Thrashin'
Box: Gold (2008)
Based on artwork from the namesake movie, the Thrashin' Dunk perfectly captured the feel of mid-'80s skate era.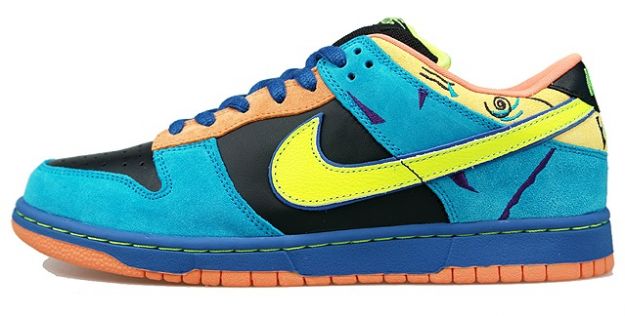 Rank: 6
Nickname: Skate or Die
Box: Gold (2008)
Movies weren't the only form of '80s entertainment to provide colorway inspiration to a Dunk. Nintendo's Skate or Die videogame was utilized on this edition.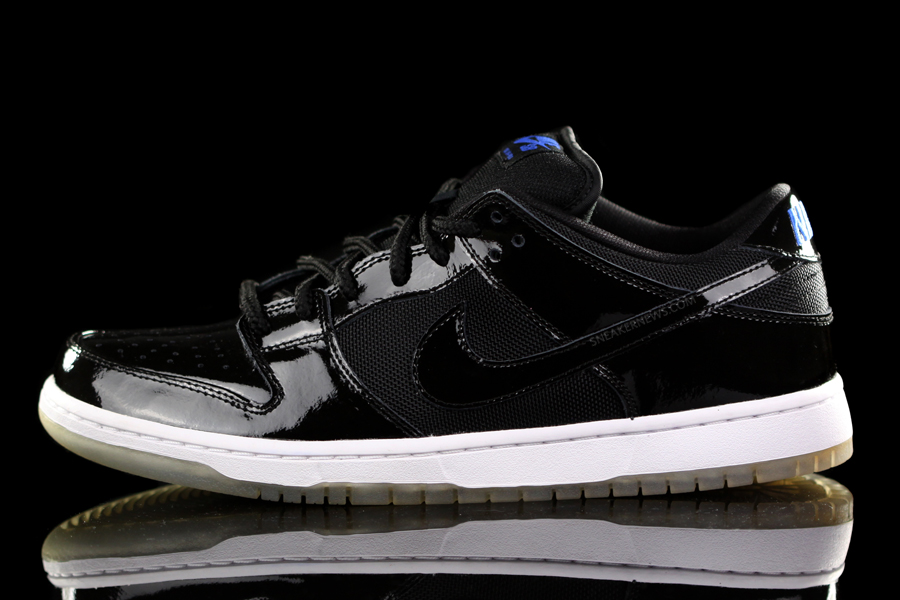 Rank: 5
Nickname: Space Jam
Box: Royal Blue (2011)
Any Air Jordan-inspired sneaker is typically a safe and easy win. A Dunk with patent leather and mesh, in one of the most popular 11 colorways? Even easier.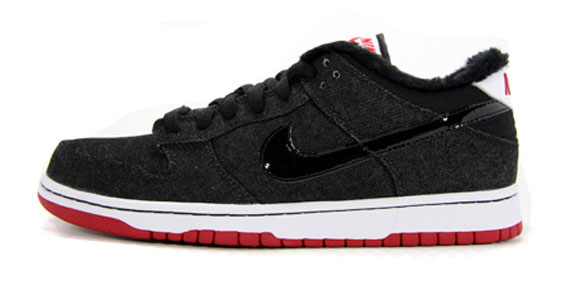 Rank: 4
Nickname: Chirping Bird
Box: Royal Blue (2010)
There's an incredibly contrived back-story about a fictional skater making prank photos that supposedly inspired this shoe. Despite that, it's on our list because it's black and red, has interesting contrasting textures, and just looks cool.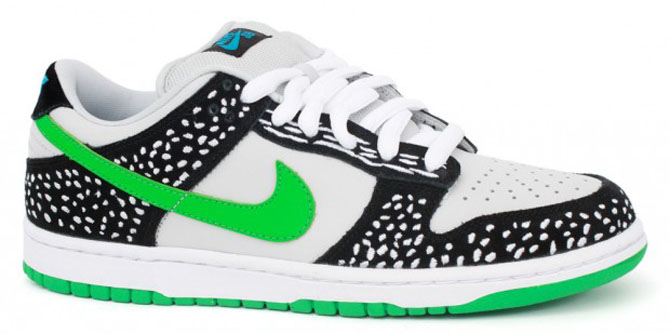 Rank: 3
Nickname: Loon
Box: Royal Blue (2010)
Six years after a sample of this shoe surfaced, the Loon Dunk, inspired by Minnesota's state bird, finally released in 2010.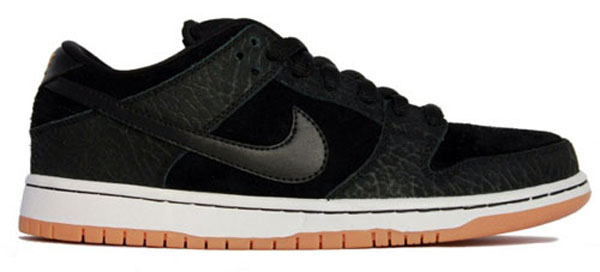 Rank: 2
Nickname: Un-Entourage
Box: Royal Blue (2012)
After a similar version with a black outsole was made to commemorate the series finalize of HBO's Entourage, this gum-soled edition released in 2012 as a limited edition quickstrike – a rarity in the modern SB world.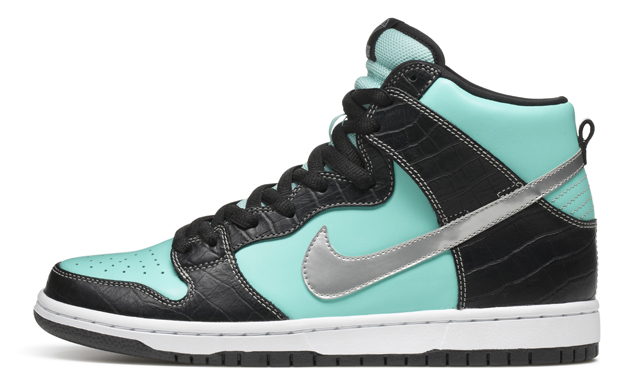 Rank: 1
Nickname: Tiffany
Box: Black/Teal (2014)
It's kind of cheating to name the best Dunk SB of recent times a high-top edition of a classic from the height of SB's popularity. But that probably says a lot about the current state of Dunk SBs. The Tiffany Dunk is a special shoe though, that's maintained its popularity even as the popularity of the SB declined. Not just any shoe can have such a hyped comeback, as evidenced by the lack of interest in the Cali High.