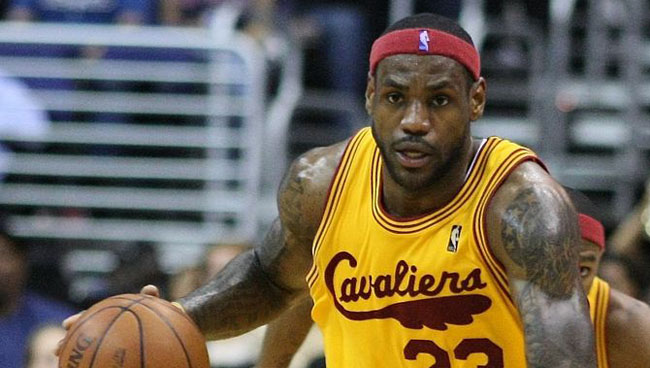 by Zac Dubasik
With only two days left until the start of the 2014-15 NBA season, the Sole Collector staff is weighing in with some of our predictions for the upcoming year. Check out our thoughts below, and be sure to share yours in the comments.
Name: Brendan Dunne
Sneaker I'm Looking Forward To The Most: I'm interested in seeing where Nike takes the Kobe line next given that it's more and more apparent that the end is coming for the Mamba. Also looking forward to it getting a bit more play than last year's as long as any injuries don't get in the way.
Team to Watch: I'm excited about Portland from a sneaker standpoint between the upcoming Lillard shoe and the Aldridge/Jordan Brand connection.
MVP Prediction: With recent signs pointing to LeBron getting a little less minutes than he historically has this season, I'm going to go for Durant on this one. Hoping that he can come back with a bit of a chip on his shoulder and get it again (And let us know again that his mom is the real MVP).
Finals Prediction: Have to go with the no-brainer on this one in Cavs/Spurs. Pop seems to have cracked the code out West by minimizing time for his aging stars and all, and the East overall seems soft enough for LeBron and company to take it all the way even though it's the first year for this new unit. I'd be more personally interested if a squad with a bit more pizzazz came out of the West, but if we're talking about the most likely situations then I'm sticking with Cavs/Spurs.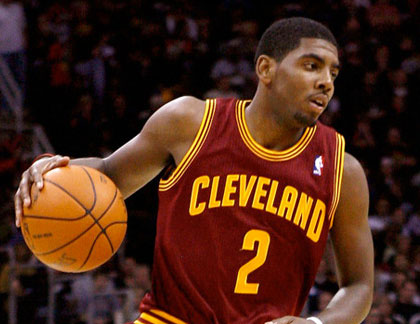 Name: Zac Dubasik
Sneaker I'm Looking Forward To The Most: I'm excited to see if a Kyrie Irving signature shoe will actually come out. He's one of the few players I think has a chance at a successful signature line, and it will be interesting to see if Nike adds another player to their signature lineup.
Team to Watch: As much as I'm looking forward to watching the Cavs for the right reasons, I'm almost equally excited to watch the Lakers for the wrong reasons.
MVP Prediction: With most of the team still in place, and a third rate version of LeBron, in Luol Deng, taking his place, we'll find out just how valuable LeBron was to the Heat this year. KD's reign will be short-lived, as the trophy makes its way back to LeBron.
Finals Prediction: LeBron's return to the Cavs is a game changer of epic proportions in the East. Washington should have a solid season, but the Bulls are the only team that will really be able to push the Cavs. In the West, the Spurs may actually be even better than last year, as the improvement of Kawhi Leonard and Thiago Splitter appears to be happening faster than the decline of Tim Duncan and Manu Ginobili. The biggest question for the Cavs will be how fast they're able to find their identity, and gel as a team. That's never a question for the Spurs. I think they have one last run.

Name: Brennan Williams
Sneaker I'm Looking Forward to the Most: I'm looking forward to seeing the Air Jordan XX9 in some all-new color schemes. When the model was first unveiled, the Nike ZOO team teased the seemingly limitless possibilities of the intricate "performance woven" upper with complex patterns and photo prints. Let Russell Westbrook take the wheel on a wild colorway and let's see what happens. Why not?
Team to Watch: Your 2014-15 Sacramento Kings. Not only are they the most interesting team in terms of sneakers, Sacramento features an entertaining young nucleus that's one big trade away from seriously shaking up the West...or you know, imploding completely. Also, if you don't like watching The One True King, Boogie Cousins, thoroughly dominate his competition on a nightly basis, you don't like NBA basketball.
MVP Prediction: With KD sidelined to start the season, it's LeBron's award to lose. People in comment sections everywhere will cry about this and it will be very annoying.
Finals Prediction: I'm excited to see how far the Cavs offense can take them this year, and I think they can win it all if they stay injury-free. Besides, isn't anyone else tired of seeing the same 4-5 franchises winning virtually every year since 1980?
Name: Steve Jaconetta
Sneaker I'm Looking Forward to the Most: With 2015 being the 30th Anniversary of the Air Jordan, i'm interested to see what types of one-off PE's Jordan Brand laces their athletes with. I'm sure we will see the AJ7 and possibly the AJ20 but, it will also be interesting to see if any new models come back, such as the AJ17.
Team to Watch: The team i'm looking forward to checking out this season is the Cavs. With LeBron back in the fold, it will be interesting to see if he's the spark they need to get their young team into title contention. Also, if Ray Allen decides to come back and join LeBron, it will be interesting to see how his piece falls into place as well.
MVP Prediction: KD is the reigning MVP, and for good reason. But, we can't simply forget about LeBron. He was MVP before and with his new place, it will be interesting to see how valuable he is to his new/old team.
Finals Prediction: With the Bulls being the only real competition that the Cavs might face (depending on Derrick Rose), I think its safe to assume we will see Cleveland in the Finals. For the West, I think the Spurs will make it for the third year in a row and, look good for possible back-to-back championships.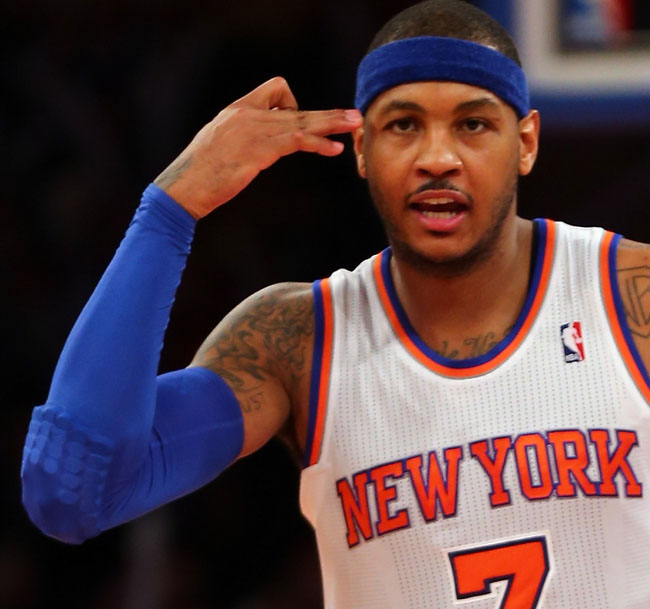 Name: Gerald Flores
Sneaker I'm Looking Forward to the Most: After seeing Carmelo Anthony go through the pre-season in the Jordan Melo M10, I'm really interested to see what new signature that Jordan Brand has in store for him for 2015 and if it'll be enough to keep Carmelo stay with the Jumpman.
Team to watch: Like everyone else, the Cleveland Cavaliers are on my radar. It's just a great story, and it'll be interesting to see if LeBron James pulls some old signature sneakers out of the vault.
MVP Prediction: Lebron James is still the best player on the planet.
Finals Prediction: Not sure if the Spurs have the legs to head to the NBA Finals a third consecutive year, so I'm going to go with the L.A. Clippers in the west. They've got the best coach in the NBA in Doc Rivers, IMO, and a deep roster led by Chris Paul. In the East I'm picking the Chicago Bulls. Not sure if the Cavs will have the chemistry by spring to make a title run, but I could be wrong.
Name: Brandon Richard
Sneaker I'm Looking Forward to the Most: adidas D Lillard 1. I love that brands are expanding their signature rosters this season. Dame's debut sig brings cross-trainer aesthetic to the court and a completely new flavor to adidas Basketball. The brand has had some rotten luck with signature athletes in the past few years — Lillard is poised to be one of the reasons they get back on track in 2014-15.
Team to Watch: I'm going to keep a close eye on the Phoenix Suns this season. This team has a little bit of everything: P.J. Tucker is a Sole Watch standout who always keeps us guessing. Eric Bledsoe is a frequent wearer of PEs from the LeBron signature line. The Morris twins like to break out new releases and personalized pairs from NIKEiD. Gerald Green and new addition Isaiah Thomas will hold it down for Reebok. And Goran Dragic will lace up the latest and greatest from adidas.
MVP Prediction: It'll be LeBron James leading the Cavs to their highest win total since he left four years ago. Sure, there's plenty of help, but James will continue to be the catalyst for everything good that happens with his teams.
Finals Prediction: The Spurs stamp their dynasty by finally winning back-to-back titles. The Cavs will have their 'growing pains' Finals after running through the East. Blatt isn't out coaching Pop in year one, though. I honestly think we'll see the Mavericks give the Spurs their toughest series again.