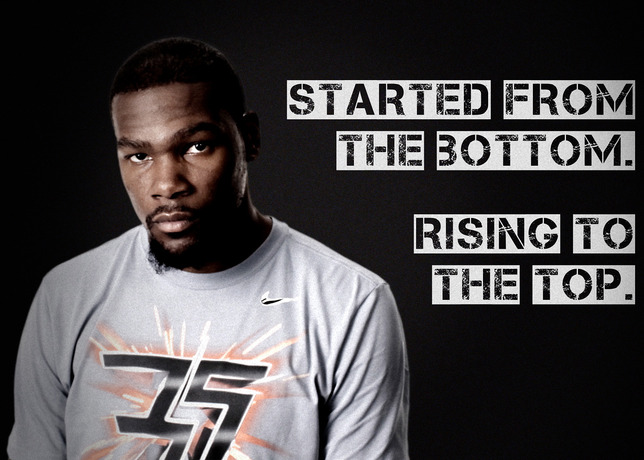 The OKC Thunder and basketball fans around the world had a hard pill to swallow yesterday. Reigning NBA MVP and one of Nike's biggest pitchmen in basketball Kevin Durant will be sidelined for a good portion of the upcoming season with a fractured foot. KD recently re-upped his Nike deal for a reported $300 million, and Bloomberg BusinessWeek looked into what his absence from the court will mean for the Swoosh.
Given Nike's history of being able to turn negative situations into opportunities, KD missing out on playing time won't mean much says Bloomberg Businesweek's Ira Boudway. "Nike and its ad agencies are already masters at making lemonade out of otherwise adverse current events—from the marital infidelity of Tiger Woods … to the civic infidelity of LeBron James," he wrote.
How do you think Nike will put a positive spin on KD's injury?