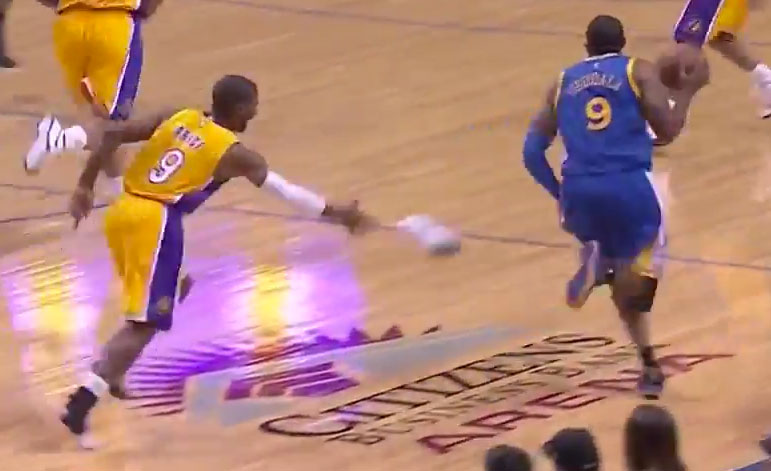 by Brandon Richard
Los Angeles Lakers guard Ronnie Price is fighting for a spot on the team, which is pretty rough news for your career in 2014. But a check is a check, and you still get to tell people that you're in the NBA.
Price showed that he's willing to do anything to hang on to his spot in tonight's preseason game against the division rival Golden State Warriors. After losing his shoe and turning the ball over, Price retrieved the shoe and hurled it at a dribbling Andre Iguodala in attempt to stop the fast break. Way to think on your feet (pun intended).
If this defensive strategy looks familiar, we've seen it used before. In 2013, Marc Gasol famously launched his Hyperdunk at Utah's Derrick Favors to disrupt a play. If not anything else, it's effective.
Prices weapon of choice was the Nike Hyperquickness, another story we thought we left behind in 2013. He received a technical foul for the action.
Video of the 'incident' below: