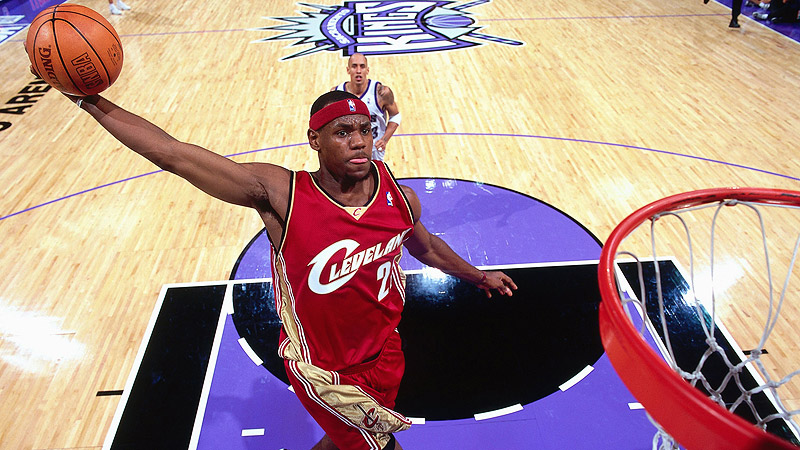 (via ESPN)
by Gerald Flores
Remember 2003?
President George W. Bush kickstarted the Department of Homeland Security into operation. Apple launched the iTunes music store. And an 18-year-old rookie from Akron, Ohio named LeBron James made his NBA debut with the Cleveland Cavaliers.
As the number 1 pick in the 2003 draft there was much buzz around the unproven player who inked a reported $90 million Nike contract before even stepping on the NBA court. His first signature sneaker - the Nike Air Zoom Generation - a shoe co-designed by Aaron Cooper, Tinker Hatfield, and Eric Avar.
Fast forward 11 years, 12 signature sneakers, 4 MVP trophies, and 2 NBA championships later, LeBron James is once again making a debut as a Cleveland Cavalier tonight. Before we look to what's ahead for LeBron 2.0, here's a trip down memory lane to King James' NBA debut and early Nike spots for the Nike Air Zoom Generation.