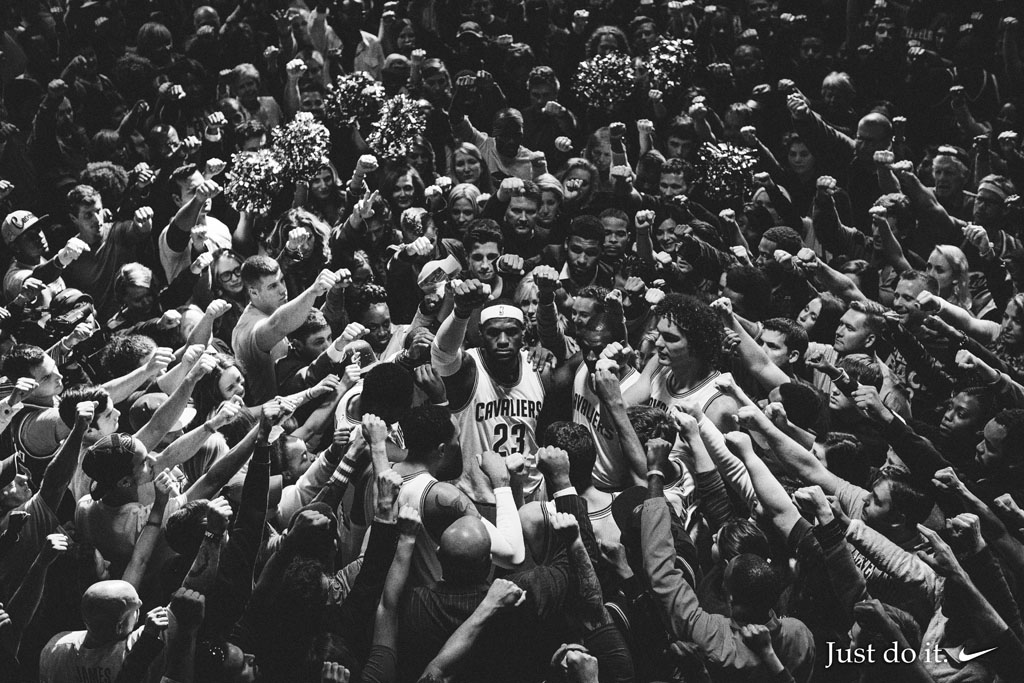 by Brandon Richard
The moment we've all been waiting for is just hours away. Tonight, LeBron James will begin Chapter 2 of his career with the Cleveland Cavaliers the same way he started the first — with a matchup against Carmelo Anthony, who now suits up for the New York Knicks.
To mark the occasion, Nike has released a new spot featuring the 4-time MVP. In the clip, James, along with his Cavs teammates, bring the city of Cleveland together with a powerful message — "Everything that we do on this floor is because of this city."
The spot is consistent with James' message since announcing his decision to return home. This is bigger than basketball, and you better believe The Q will be rocking when James tosses the chalk tonight.
Watch 'Together' below and download the official poster courtesy of Nike.