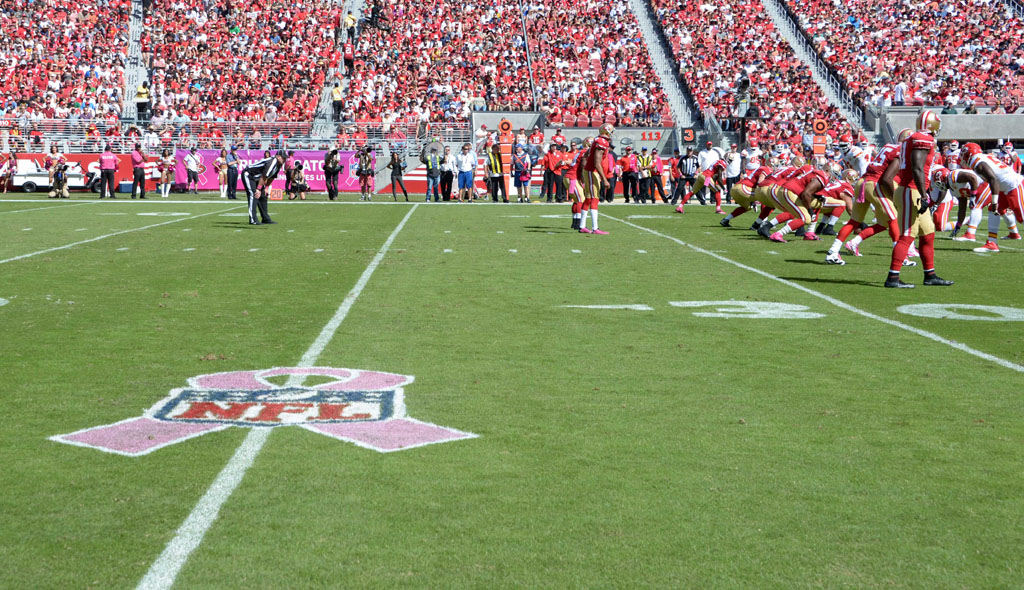 words // Brandon Richard
Each year, the NFL observes Breast Cancer Awareness throughout the month October. In 2009, the league also launched A Crucial Catch, a campaign that supports the American Cancer Society's breast cancer screening and education initiatives through fundraising and community efforts. Since instituted, the program has raised approximately $7 million for the ACS, with majority of the contribution coming from the sale of pink items at retail and the NFL auction website.
Among said items are the pink cleats and performance gear players are permitted to wear during Breast Cancer Awareness. Today's special edition of NFL Sole Watch highlights some of the best pink cleats that hit the field during Week 5. Scroll through the gallery below and look for some of the cleats to hit nflauction.nfl.com in the coming weeks.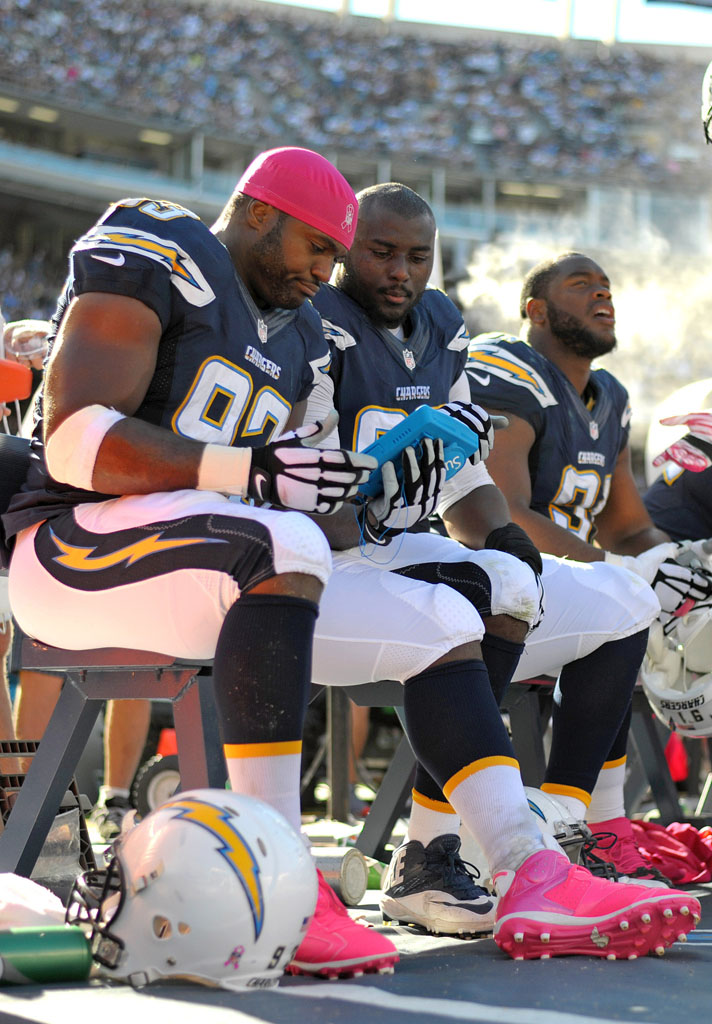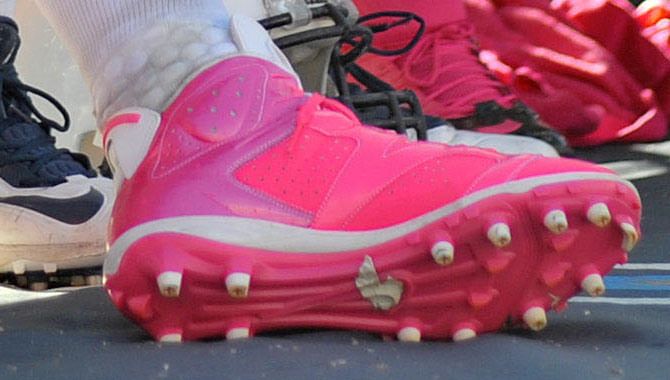 Dwight Freeney -- Air Jordan 6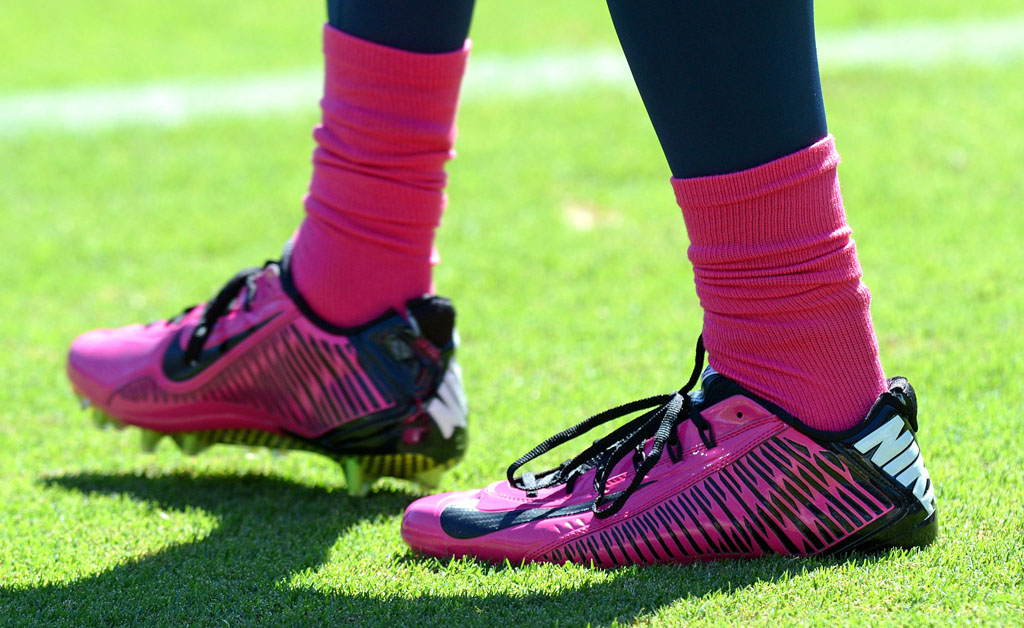 Brandon Flowers -- Nike Vapor Carbon 2014 Elite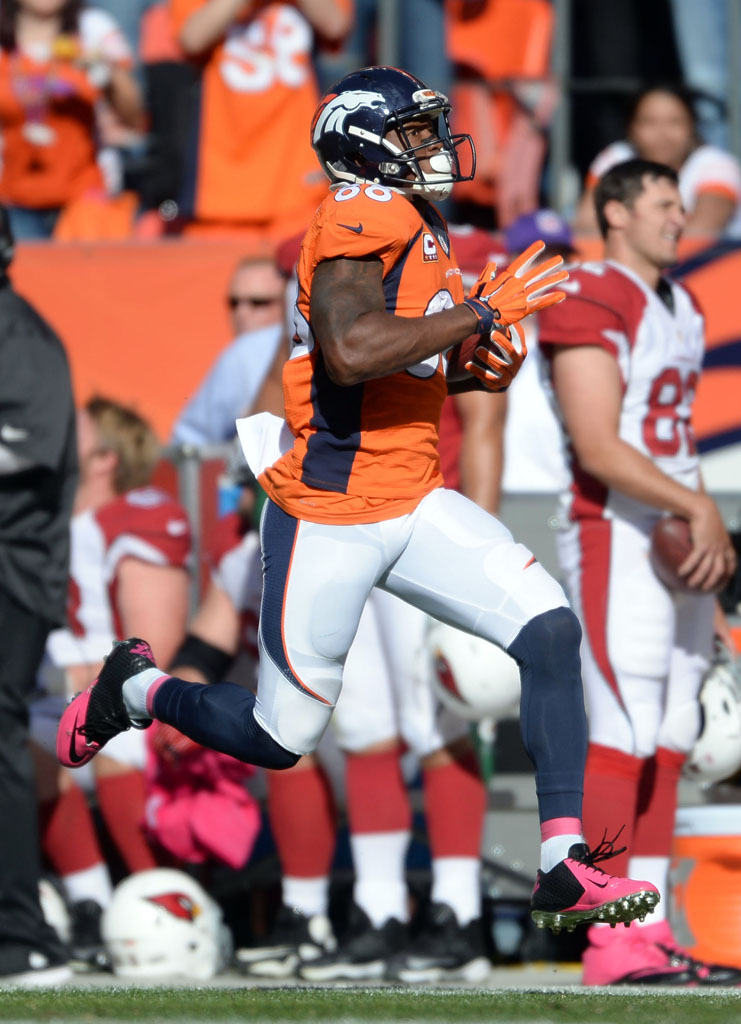 Demaryius Thomas -- Nike Lunar Superbad Pro Low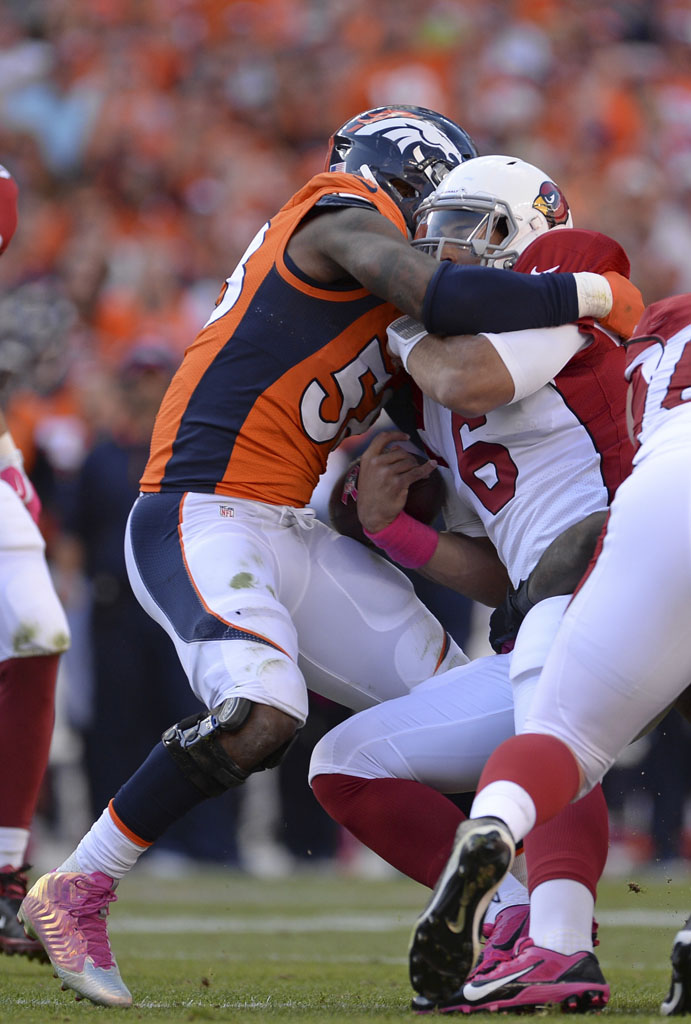 Von Miller -- adidas Crazyquick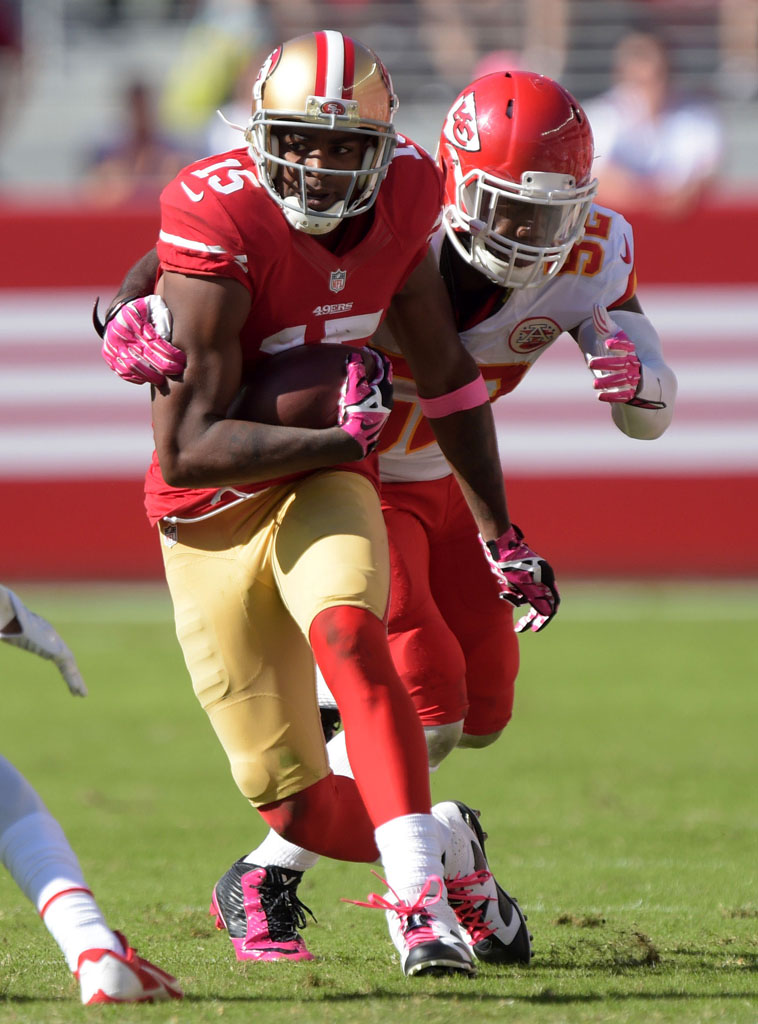 Michael Crabtree -- Air Jordan 6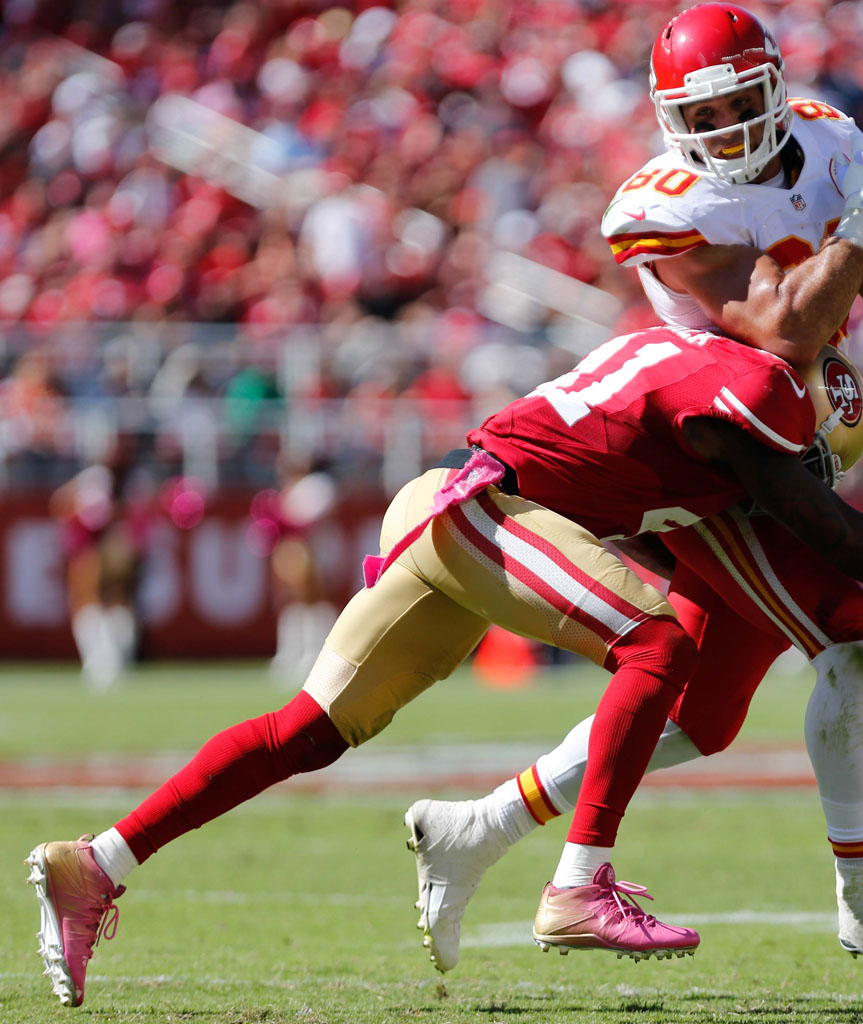 Antoine Bethea -- Nike Huarache 4 Custom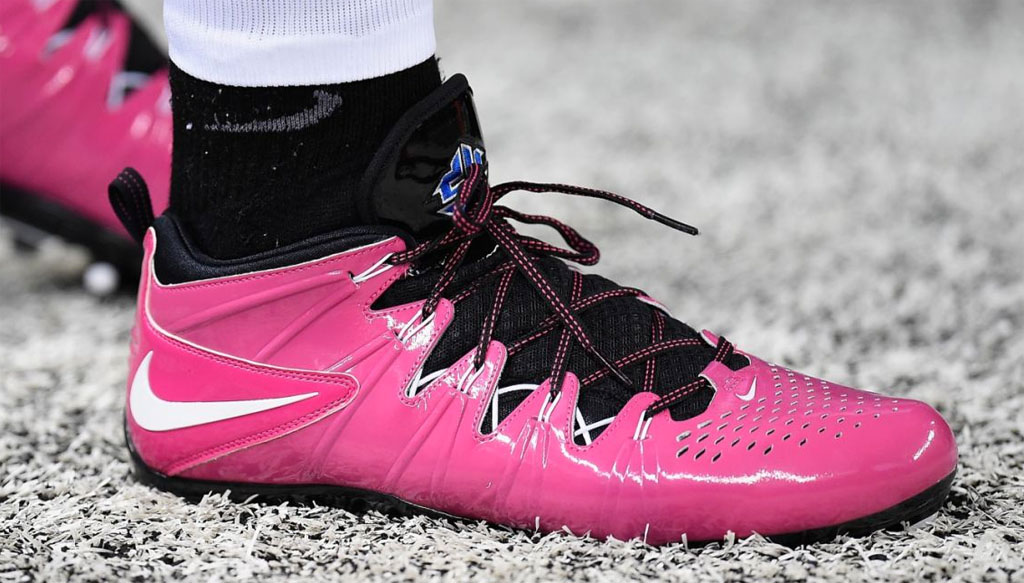 Ndamukong Suh -- Nike Huarache 4 PE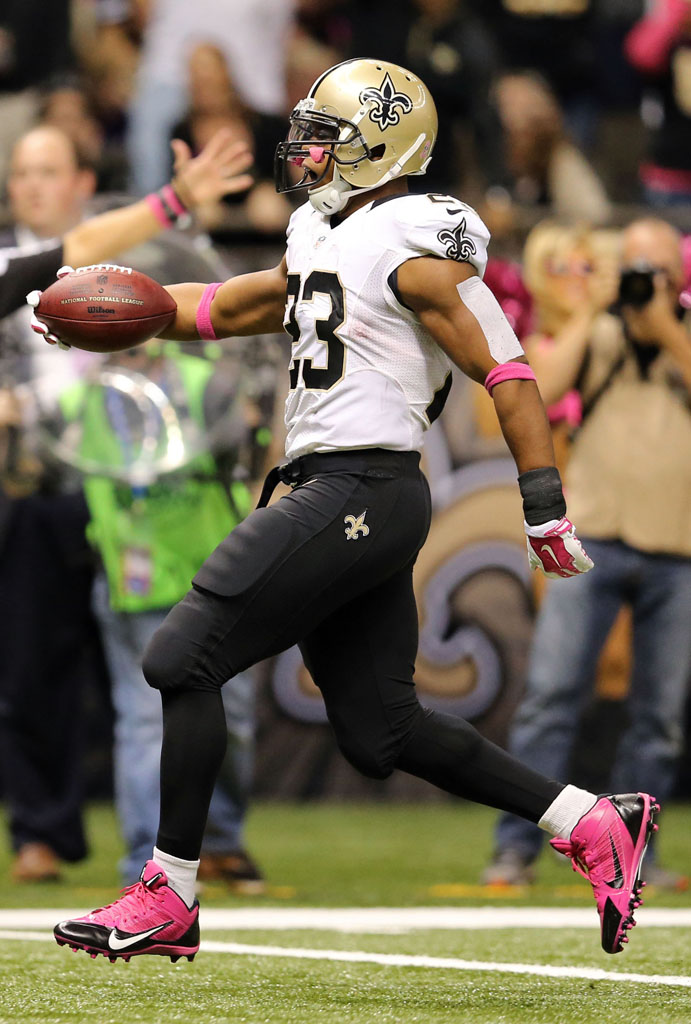 Pierre Thomas -- Nike Alpha Pro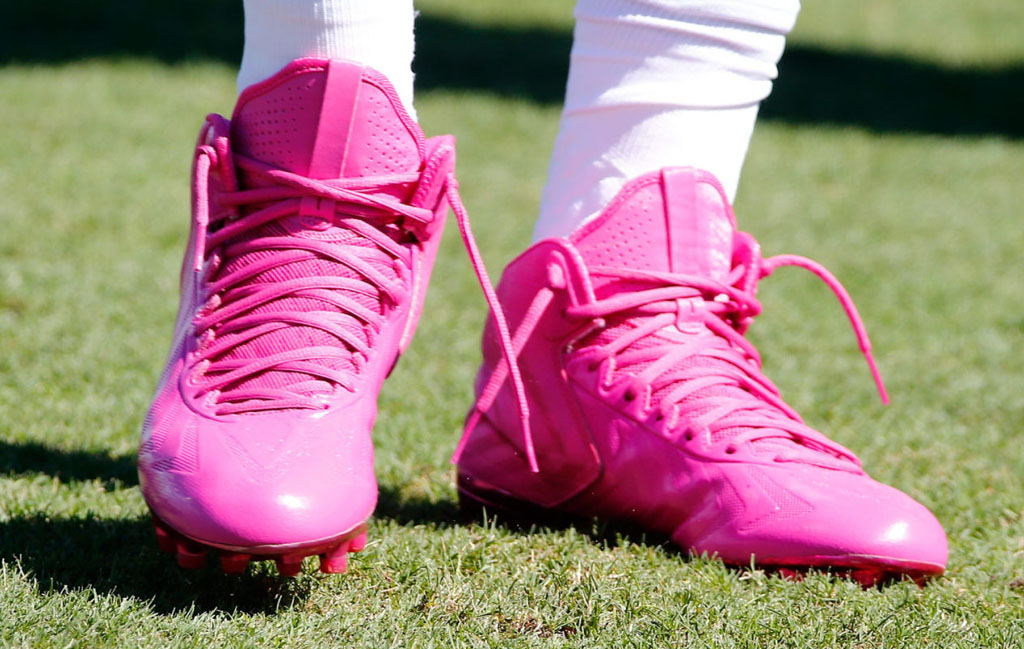 Denard 'Shoelace' Robinson -- adidas Crazyquick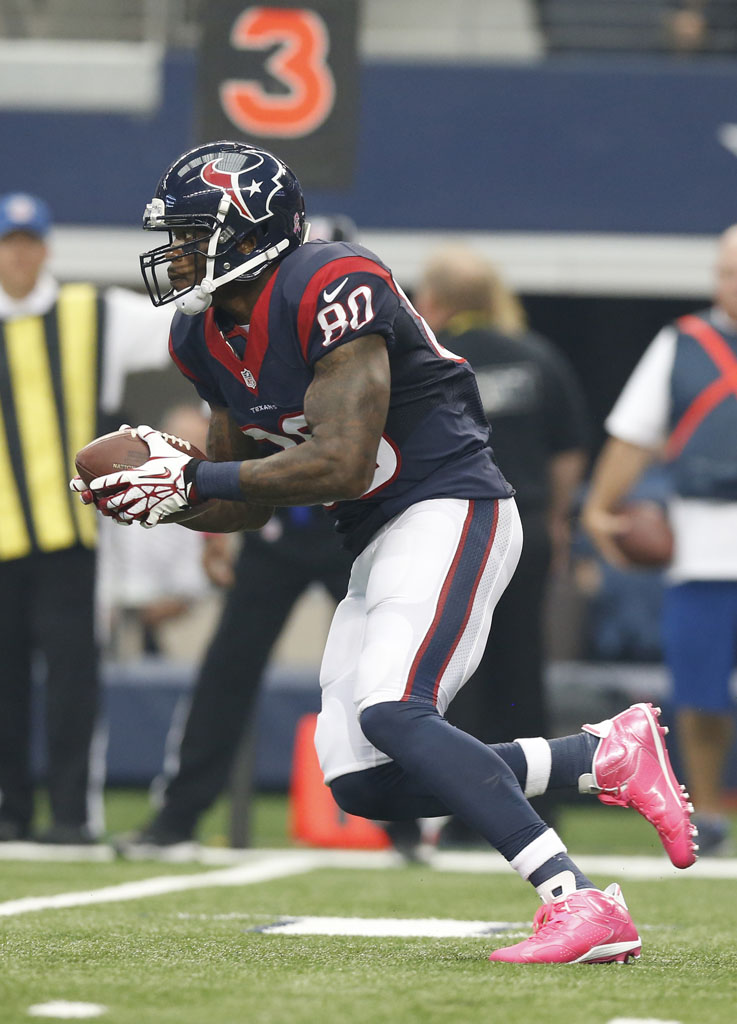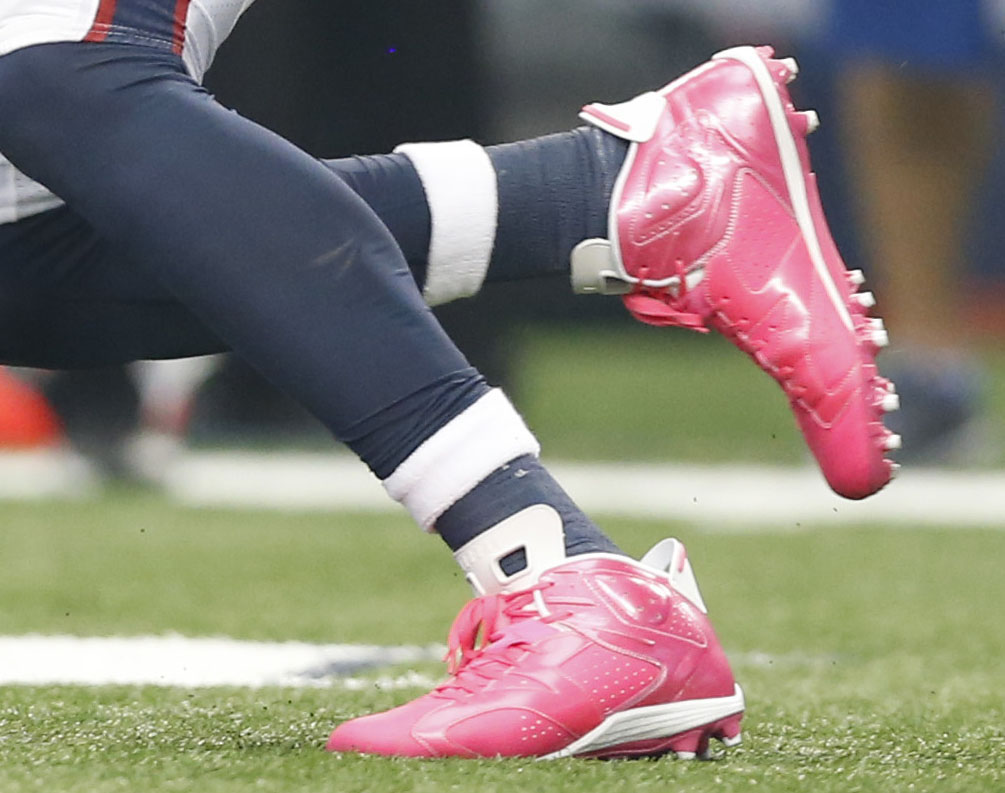 Andre Johnson -- Air Jordan 6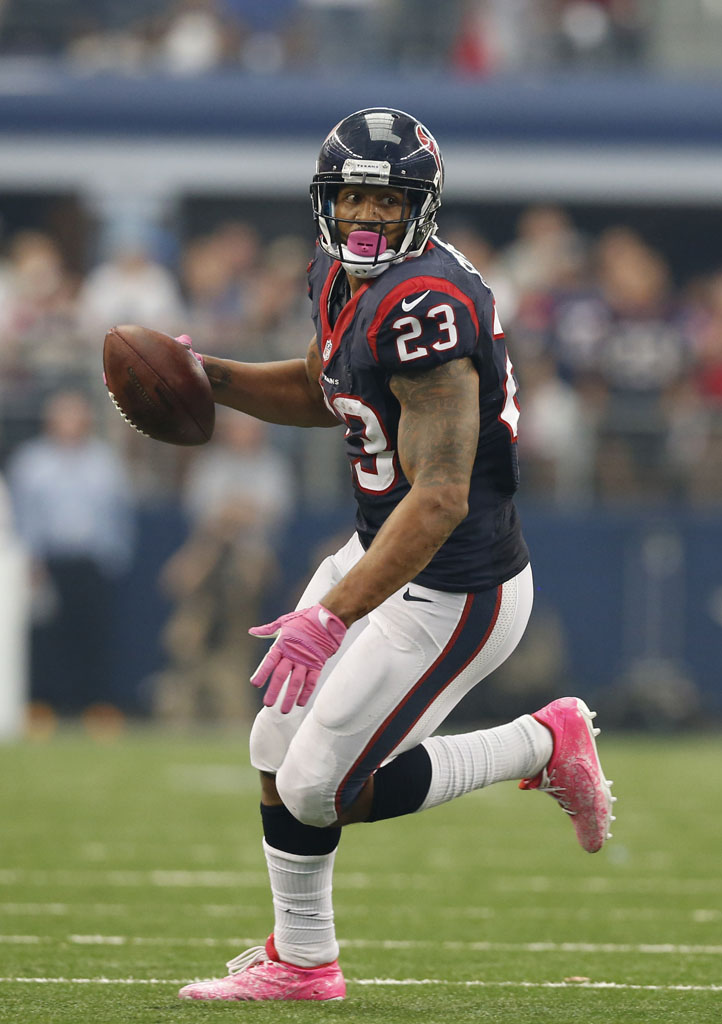 Arian Foster -- Under Armour Nitro Icon Mid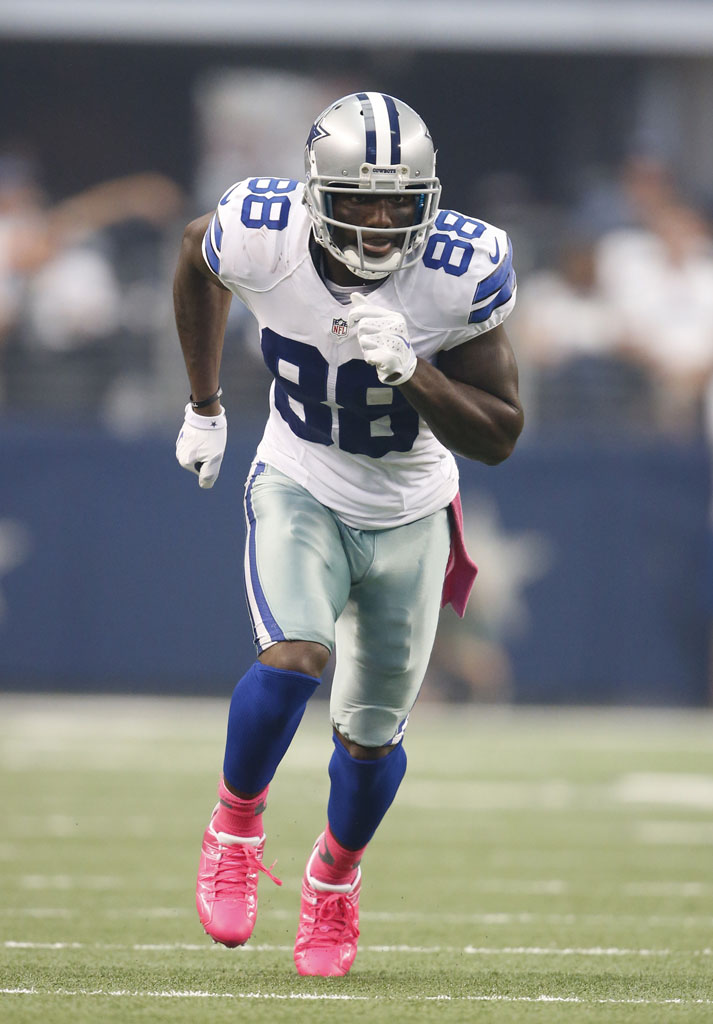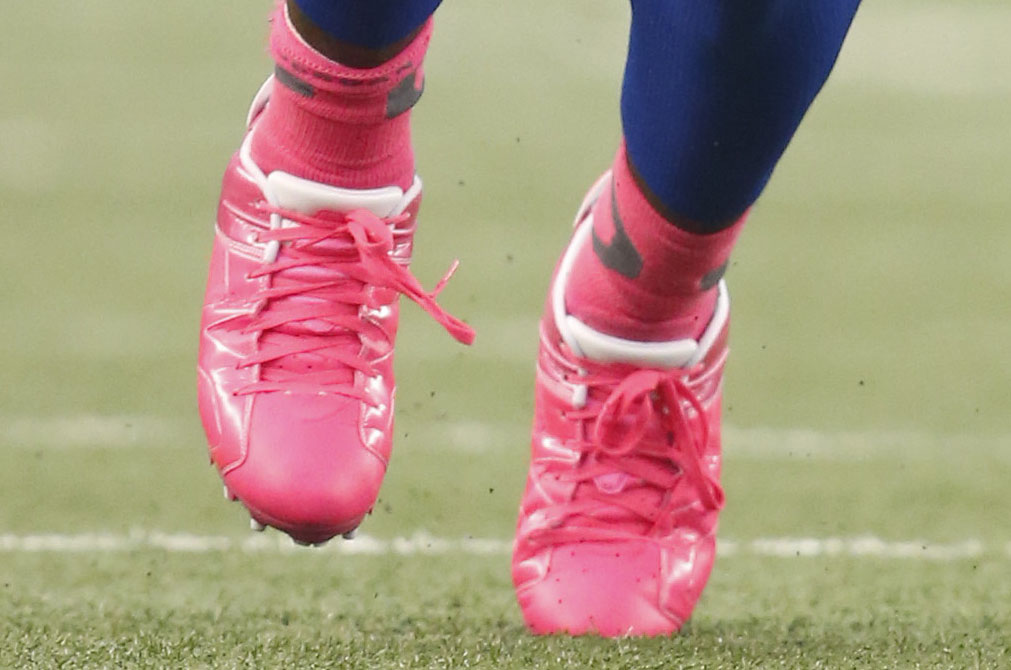 Dez Bryant -- Air Jordan 6 Low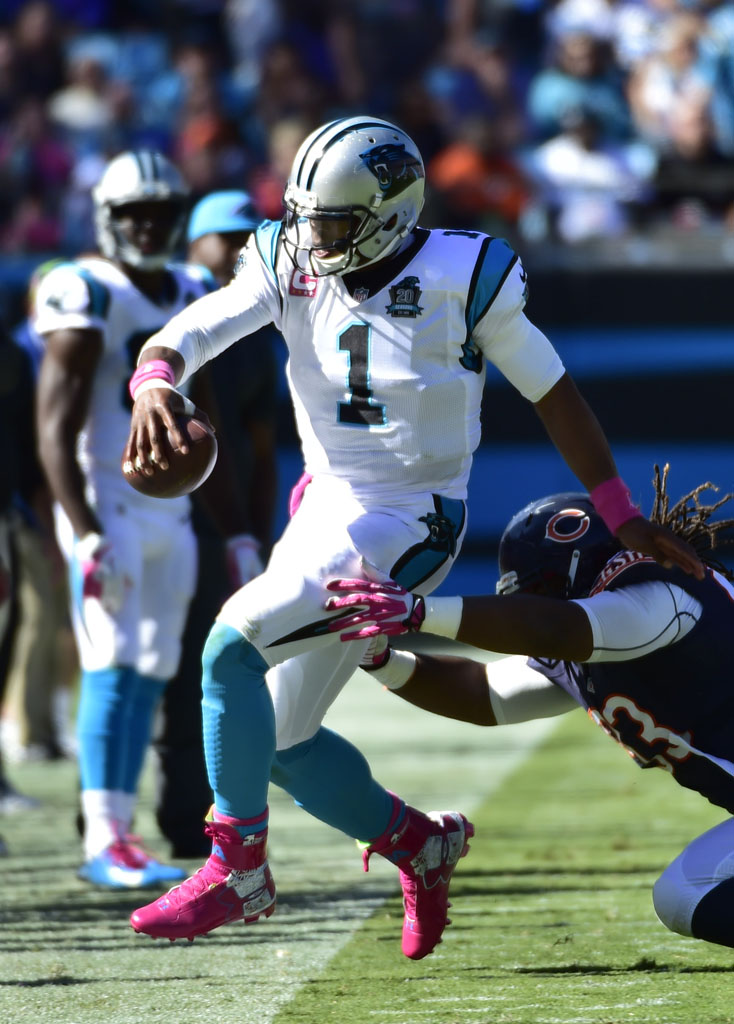 Cam Newton -- Under Armour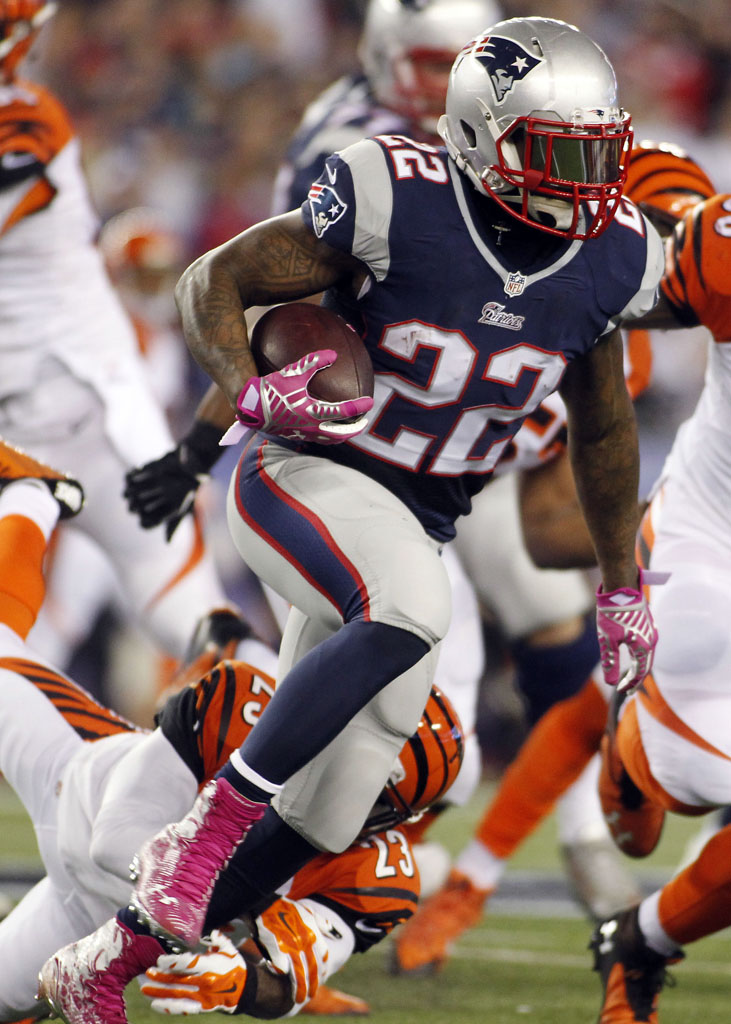 Stevan Ridley -- Under Armour Highlight MC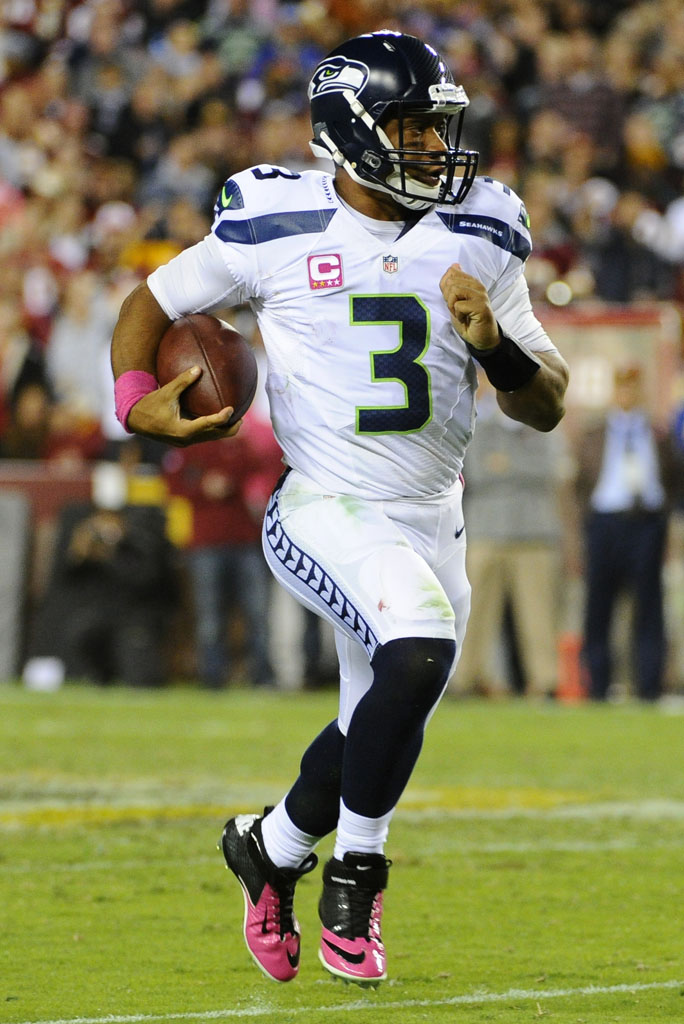 Russell Wilson -- Nike Lunar Superbad Pro
images via Ron Chenoy (Broncos), Chuck Cook (P. Thomas), Kelley L. Cox (Bethea), Matthew Emmons (Cowboys, Texans), Kirby Lee (49ers), Brad Mills (Wilson), Stew Milne (Ridley), Jake Roth (Freeney), Frank Zombo (Crabtree) for USA Today Sports; Joe Sargent (Suh) for Yahoo