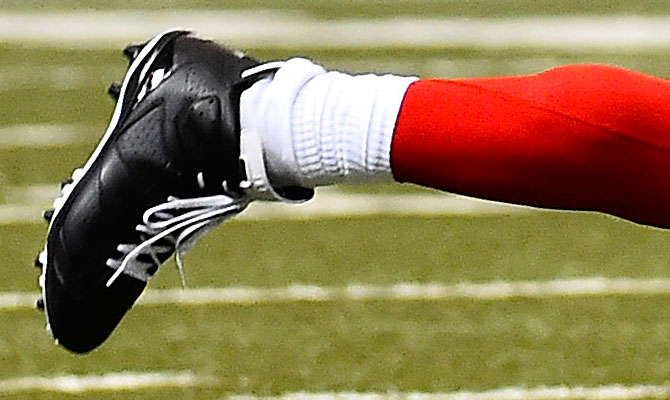 by Brandon Richard
Despite a somewhat rough start to the season, the San Francisco 49ers are now 4-2 after tonight's 31-17 win over the division rival St. Louis Rams.
The Rams were up 14-10 at the half, but were outscored 21-3 in the final two frames. Quarterback Colin Kaepernick led the way with 343 passing yards and 3 touchdowns.
On the receiving end of one of those touchdown passes was Michael Crabtree, who played Monday's game in a nearly blacked out pair of Air Jordan 6 cleats. We're not sure if they were shipped that way or customized, but they looked sharp on the turf.
RELATED: Jordan Brand Athletes Start the New NFL Season in PE Air Jordan 6 Cleats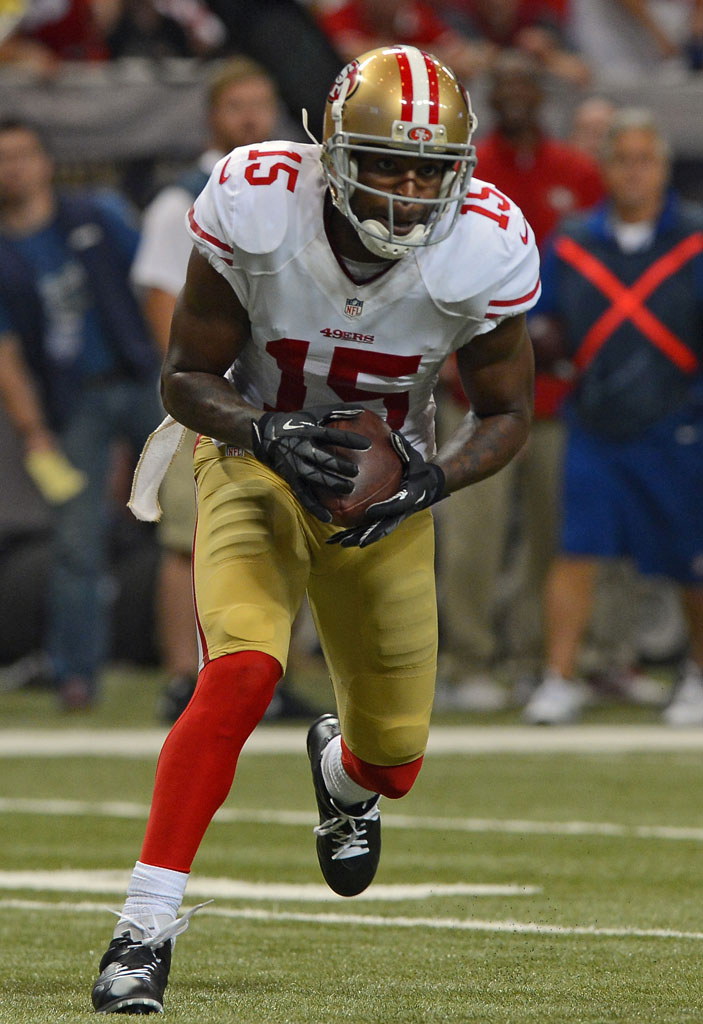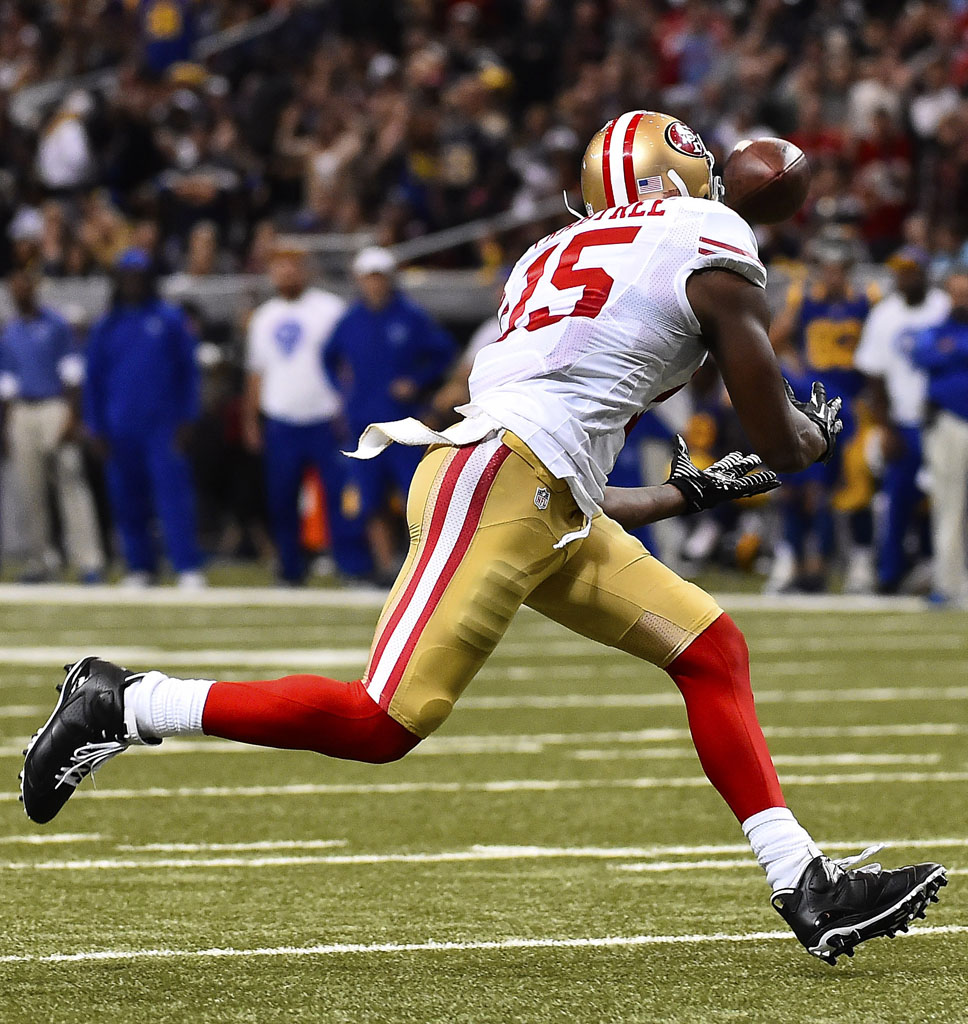 images via Jeff Curry, Jasen Vinlove for USA Today Sports