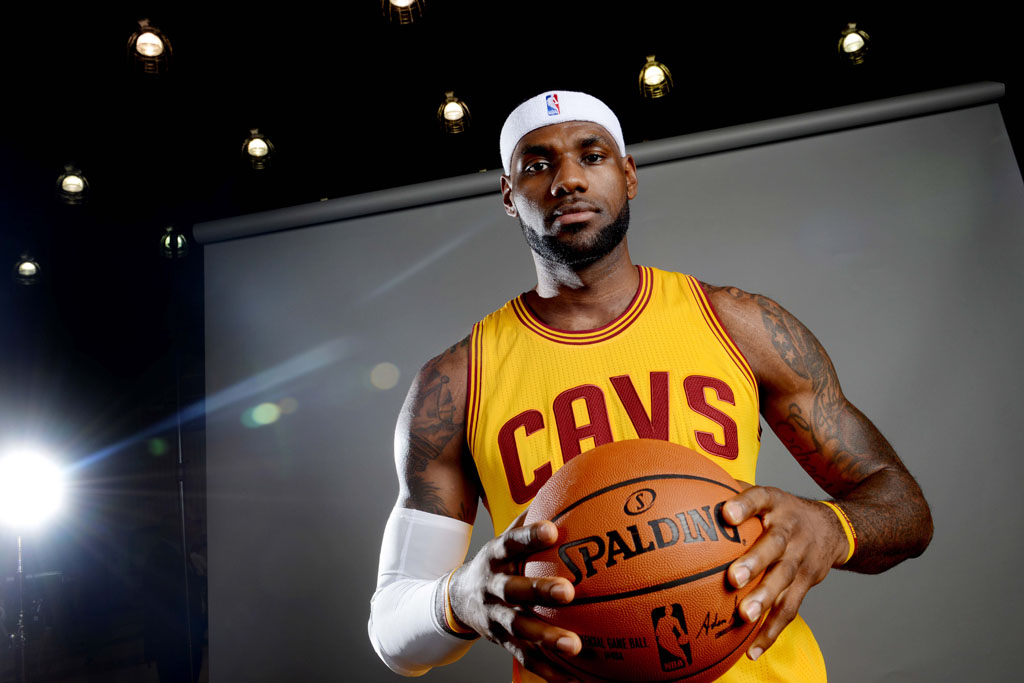 words // Brandon Richard
While getting ready to take care of business on the court, LeBron James is still making waves off of it.
According to ESPN, James is producing yet another television show, the latest set to debut on Disney XD later this month. 'Becoming' is geared toward children and families and will chronicle the lives of prominent athletes before they were stars.
"I'm really excited about helping develop 'Becoming' and bringing this kind of program to kids," James told ESPN. "Sports and athletes were my inspiration growing up. It was the stories about Michael Jordan, Deion Sanders, and Allen Iverson that kept me dreaming. When I learned that they had some of the same struggles and challenges I did, it made everything seem possible. That's what 'Becoming' is all about."
James and business partner Maverick Carter are executive producers of the half-hour show, created along with ESPN Films and James' Springhill Productions. The pilot, which airs October 26, will focus on James' upbringing.
James' other show, 'Survivor's Remorse,' debuts this Saturday on STARZ.
UPDATE 10/24: Here's a few clips from the 'Becoming' pilot, which airs this Sunday at 5:30pm EST and at 8pm EST on Disney XD. The show will run again on November 7 at 7pm EST on ESPN, before James' Cavaliers play the Denver Nuggets on the network. H/T FTW.