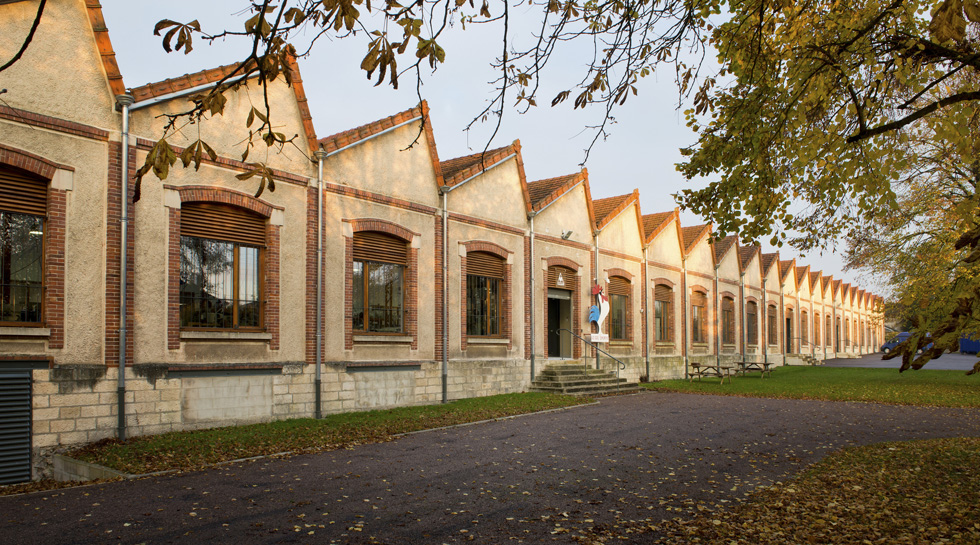 words and interview // Nick Schonberger
Collaborations come fast and frequent. Some inspire feverish lineups. Others buzz neatly below the surface. Quietly, le coq sportif has become a champion of the latter. In August, the French brand connected with Western Australia's Highs & Lows (HAL) on a pair of LCS R 1000s. The resulting "Swan" pack, inspired by the southern hemisphere's black swan and northern hemisphere's white swan, now commands resale prices of $275+, almost double the retail. Impressive, considering the lack of hype.
While Asia and Europe have had tastes of le coq sportif (thanks to collabs with 24Kilates, Crooked Tongues, and a few other highlights), contemporary American's likely associate the label with Joakim Noah. Roots extend far beyond a short-lived NBA connection though. In fact, le coq is well over 100 years old. Footwear, however, is relatively new for the brand, starting in earnest during the 1980s and almost a century of athletic clothing manufacture.
Ben Ari, le coq sportif's marking and communications manager for the UK & Ireland, spoke with Sole Collector to shed light on the past, present, and future of a brand that has won two World Cups (outfitting Italy and Argentina in '82 and '86 respectfully) and aims to reclaim its luxury sportswear status.
For those who are unaware, when does the le coq sportif story begin? The company itself is rather old, right?
The brand was founded by Emile Camuset in 1882 in Romilly-Sur-Seine—a region of France synonymous with the finest in hosiery craftsmanship. This guy was a real innovator when it came to functional jersey and new knitting techniques in the early 20th century, and that really helped propel the brand to the forefront of sports apparel as le coq sportif created a new level of comfort in sportswear for athletes.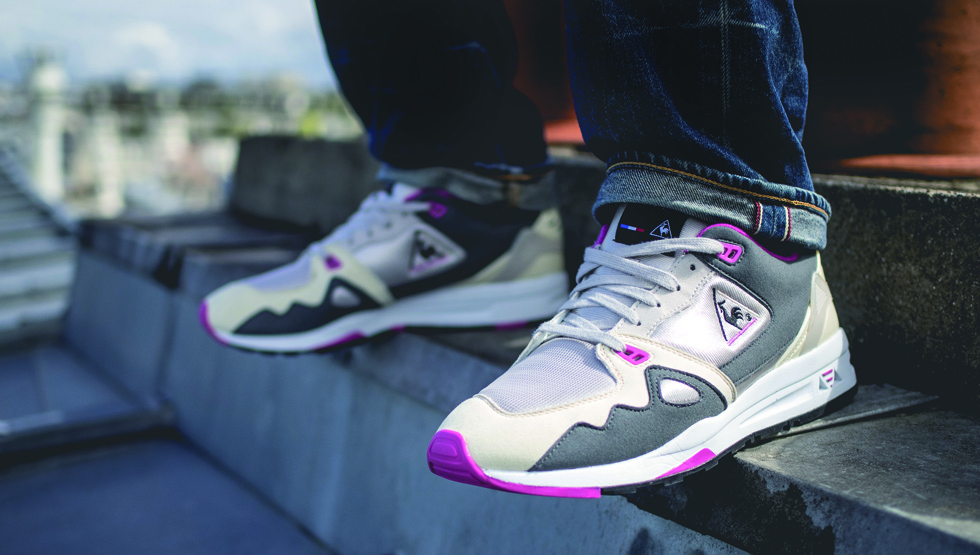 Currently, retro running is a huge push—with the Eclat and LCS R 1000—reminding that the brand entered running in the '80s. What was the impetus to join the segment then?
At the time I think the brand wanted to place a renewed impetus on footwear after 100 years of globally recognized apparel business. It seemed like a natural progression for the brand, but it was on footwear in general, not just running. We also entered the market on court footwear with the Arthur Ashe for example, as well as making football boots. So even though retro running is a prevailing trend right now, it's important to recognise it was a part of a complete performance footwear offering we had in the market at the time.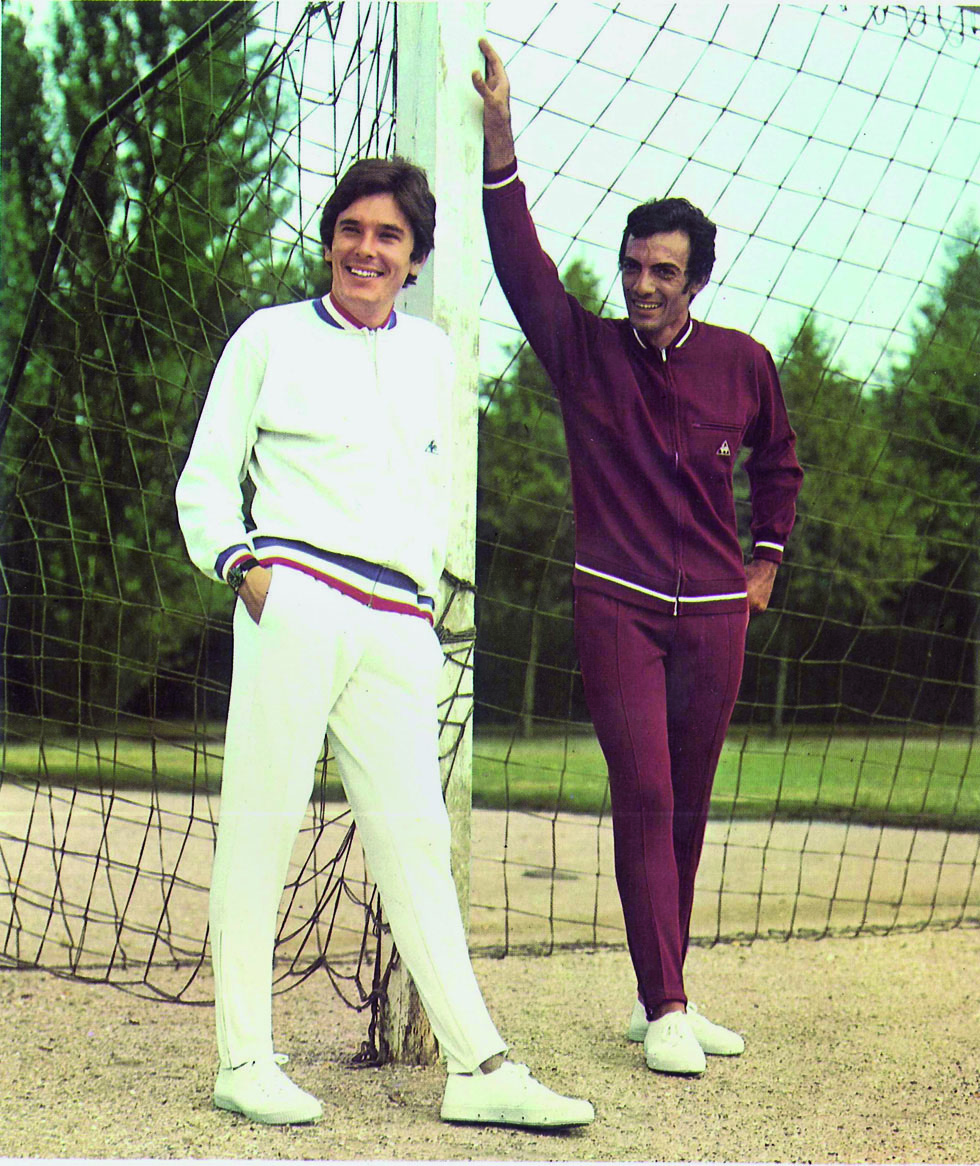 Both silhouettes have been subject of collaborative efforts. A question we ask all brands is this: Why collaborate? What is to gain, and what's at stake in selecting partners?
At the risk of sounding like a load of marketing spiel, there's an obvious adjacency you inherit from collaborations, but I think more importantly it means we get to work with some of the best retailers in the world. I guess sometimes for any brand, the design process can be a little bit of a projection—we project what we want the brand to be perceived as onto the market, whereas retailers are able to bring a different level of perception to the product which can inject inspiration we might not ordinarily have thought of. The brand means a lot of different things to different people, whether it's a football team they supported as a kid, or remembering seeing Jazzy Jeff wearing our gear in the early 90's – collabs allow room for context and story telling, which is a big part of who we are as a brand.
HAL and Foot Patrol are universally respected. What was the process of working with each on their respective designs?
We really let the partner take the lead on the concept. There's then of course a lot of back and forth with our design team, so it's really a true collaborative process in that respect.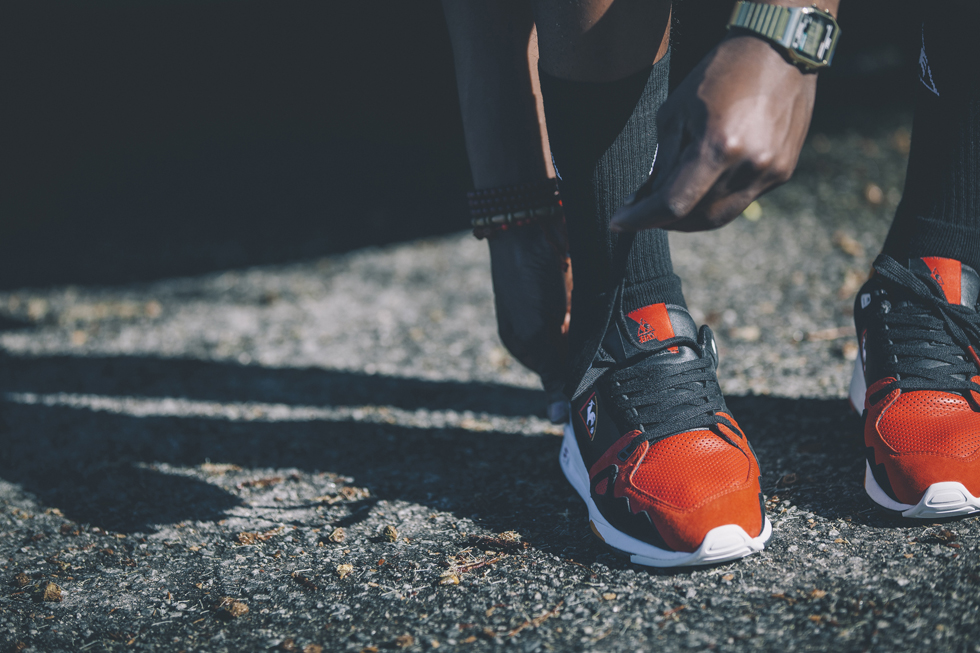 Are there any upcoming collaborations you can share with us?
We've got a women's collaboration with ASOS white coming out in November—it's the first collaboration they've done so we are really happy they chose to work with us. The majority of our retro running styles can be classed as unisex as we offer them as small as a UK3, so we've built a decent reputation among the girls that complain about guys getting all the best colourways. We've also got collabs with Rayon Frais in France, and Laced in Australia, and some other high profile European retailers I can't mention just yet.
Retro tennis is gaining steam, are there plans to push this segment in the future?
Obviously, there are some items in the current range that fit, but nothing has been blown out yet. We're re-invigorating the Arthur Ashe, which is such an integral part of our story in tennis and who was such an iconic player in the sport. We've got some serious heat in our back catalogue which we can access whenever we want, so we're in the fortunate position to be able to bide our time to see which way the market goes. We're also investing in tennis now through our sponsorship with Richard Gasquet. We don't want to stand still and live off our heritage alone, we strive to be constantly evolving and if retro tennis really does blow up, we'll be able to continue to offer our customers one of the most authentic retro tennis collections around alongside premium level performance apparel designed for elite athletes.
In London, Le Coq Sportif's new retail space neatly balances heritage and performance. Is this a conscious effort—blending old and new—and is it difficult to engage consumers in both portions of the brand's story?
Well, Yes…and yes. There's an obvious duality to le coq sportif, and there's a balancing act to be done between our sporting heritage and elite performance product, but that's a challenge we embrace. Our performance product of today will become our archive of tomorrow, so we are committed to continually telling the story of our past whilst creating our future.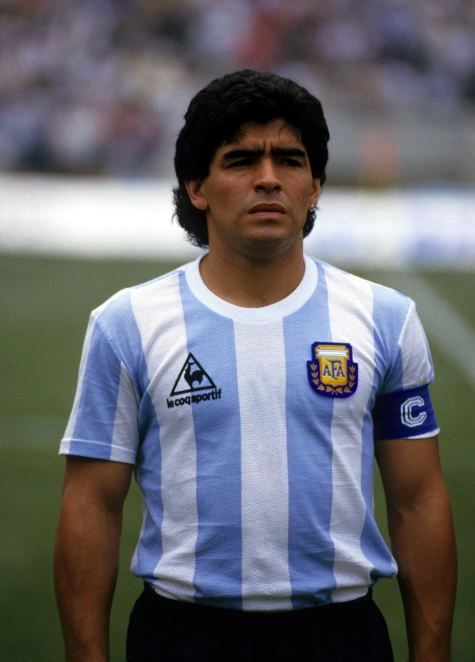 In the U.S., we've just seen the launch of Brooks' heritage line. And, we're seeing a bolstered interest in Saucony. Are these brands viewed as competitors? How does Le Coq Sportif define its space in the current sneaker market?
The brands you mentioned have incredible backgrounds in running, particularly on the performance side of the sport, but for us it will always be about a lot more than just running. There's an extent to which retro product needs to resonate with a person's memory of the brand. For us, if you were a Paninaro, 80's Casual or East coast hip-hop enthusiast there will be just as much brand recognition as someone who remembers Maradonna winning the World Cup in '86 wearing le coq sportif. Not many brands that are considered our competitors have that kind of duality.
Aside from sneakers, there is a beautiful range of retro apparel. How important is it to provide full-circle lifestyle offerings?
It's very important for us. We recently re-opened our factory in Rommilly-Sur-Seine, on the exact site of the original one all those years ago. It's enabled us to re-establish a centre for excellence in sportswear craftsmanship, and offer a range of 'Made In France' products which further enhances our reputation in superior quality manufacture. Last month we released a 50th Anniversary edition of what we call our "7th Day Suit"—a timeless, classic tracksuit the design of which has remained relatively unchanged since 1964, which demonstrates that our commitment to full-circle lifestyle offerings has been longstanding.
What's the next big step for the brand?
Our next big step is returning to football. I think a lot people, particularly in the UK, associate le coq sportif with the various teams we've sponsored down the years, and we recognise that it's an important and popular part of our heritage. Le coq sportif also sponsored lots of football teams in France, Germany, Italy, Brazil… and national teams such as Italy who won the World Cup in 1982 & Argentina in 1986. Returning to sport in general is part of a wider global strategy for the brand, with the aforementioned sponsorship of Richard Gasquet bringing us back into performance tennis alongside our sponsorship of Le Tour De France which we originally sponsored from 1951 to 1988.