words // Brandon Richard
Lakers rookies have a history of fearing Kobe Bryant. Hell, Lakers veterans have a history of fearing Kobe Bryant. Perhaps first round pick Julius Randle's sneaker selection for his preseason debut is an indication that he's the kind of player Kobe can actually respect.
For his first official game in purple and gold, Randle laced up the Nike Zoom Soldier 8 in a 'Lakers' PE colorway. That's right, LeBron James' signature shoe on Kobe's floor. Not that he has a problem with LeBron, but we typically see the supporting cast break out Kobes by default — Randle had other plans. Of course, he wouldn't be the first player to prefer playing in the Soldier over a more expensive signature shoe.
What do our Laker fan readers think of Randle playing in Soldiers? More important, what does Kobe think? You're usually safe from his venom if you're wearing the Swoosh, but few Nike-endorsed Lakers have dared to wear a chief rival's sig. Then again, he may not really give a damn at this point in his career, and there's a good chance he doesn't even know who Randle is. If the youngster continues to play like he did last night (10 points, 8 rebounds), he'll know soon enough.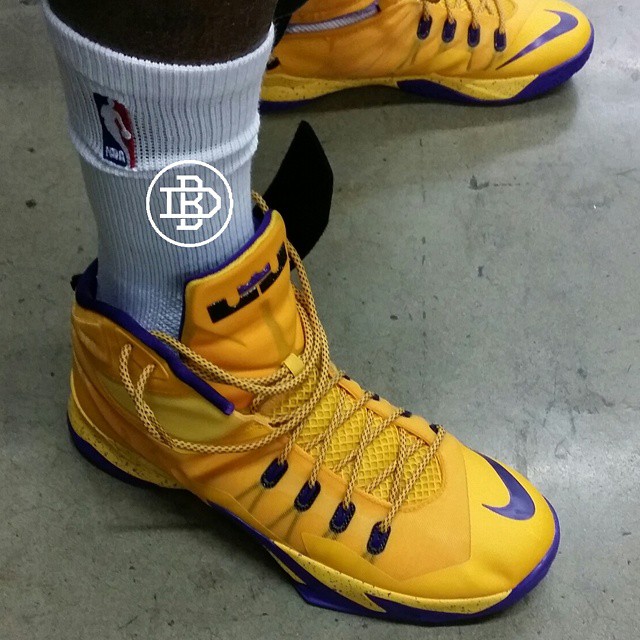 images via @betovision