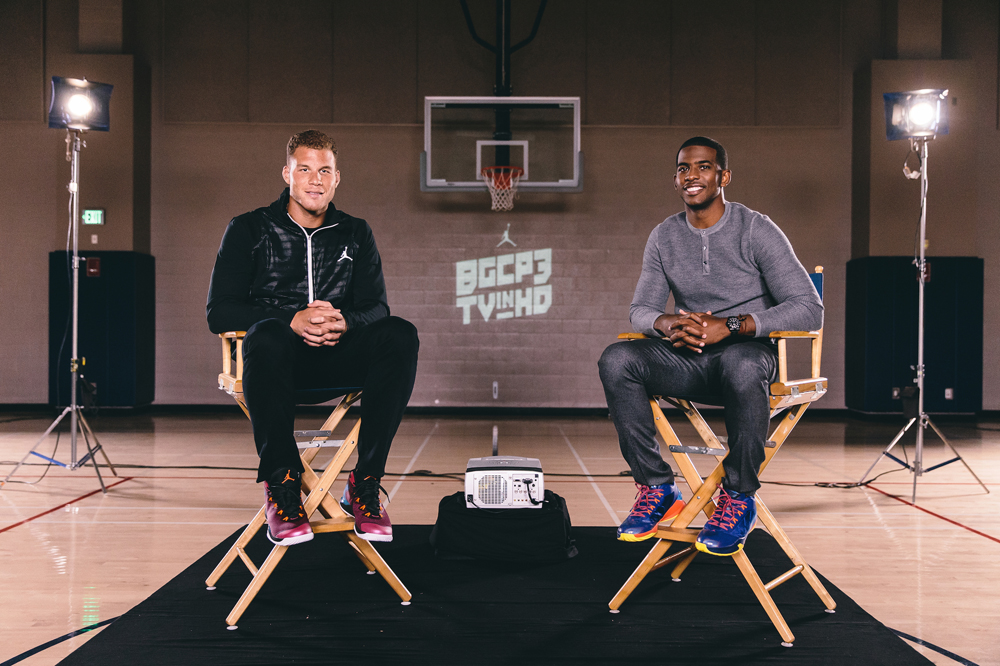 by Brendan Dunne
Jordan Brand athletes Blake Griffin and Chris Paul are getting their own TV show.
Titled "BGCP3TV in HD", the series was created in conjunction with "Chappelle's Show" co-creator Neal Brennan, and will run on Adult Swim. In addition to showing up on Adult Swim, the quick clips will also be available at the Jordan Brand YouTube page, along with outtakes and extras for fans of the show. Whether or not you're a Clippers fan, you've got to hand it to Jordan Brand on this one for coming up with another campaign that pushes the boundaries of what the digital presence of a sneaker company looks like. The first five-minute episode of "BGCP3TV in HD" will debut on the Adult Swim network at 12:12 a.m. local time in the U.S. on Friday, Oct. 24, with the second releasing at the same time one week later. Watch the clip and tell us if you're looking forward to the show.
UPDATE 10/24: Episode 1 of "BGCP3TV in HD" is now live. In the clip, Griffin and Paul discuss what happens when CP doesn't have his Js and we meet a group of men known as the Ohhh! Brothers.