by Brandon Richard
Members of the Jordan Brand family are starting to receive their 'Legend Blue' Air Jordan 11 Retros, including Boston Celtics forward Jared Sullinger.
Moments ago, Sullinger shared the upcoming holiday release, a new version of the original 'Columbia' colorway. If the shape looks a little odd, it's probably because he wears a size 18. You also see the special packaging and inserts in the background.
With so many concerns surrounding the authenticity of pairs in previous previews, is the 'Legend Blue' 11 still on your radar for Christmas after this photo from a member of Team Jordan?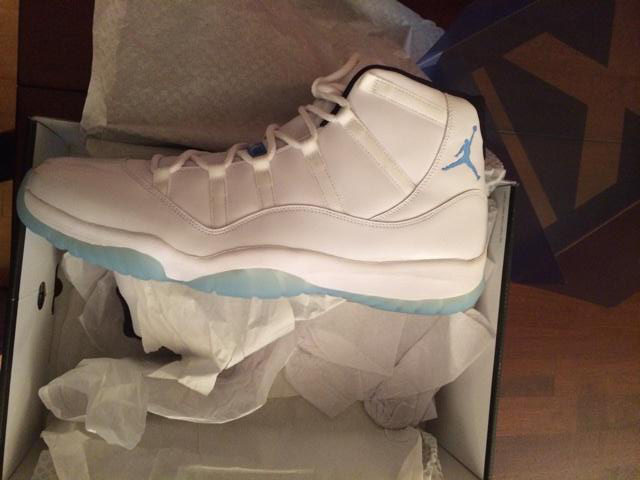 image via @Jared_Sully0