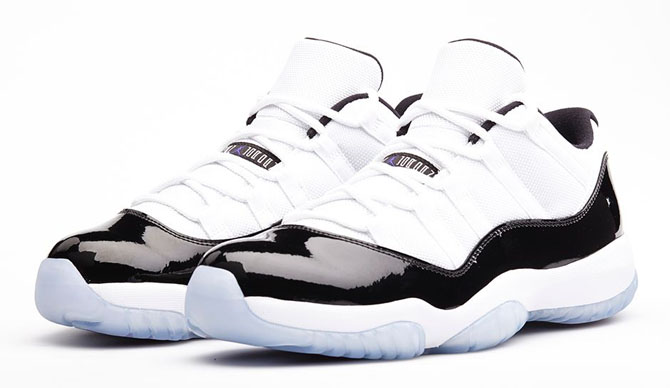 words // Zac Dubasik
When images of a suede Air Jordan 11 Low hit yesterday, it quickly became a topic of discussion among our staff. Despite the Air Jordan 11's carbon fiber probably having more lasting performance impact, the shoe's defining feature has always been its patent leather, so it's always a bit of a shock to the sustem to see a version of the shoe without it. Check out our reactions below, and let us know your thoughts on the topic. Should an Air Jordan 11 always have patent leather?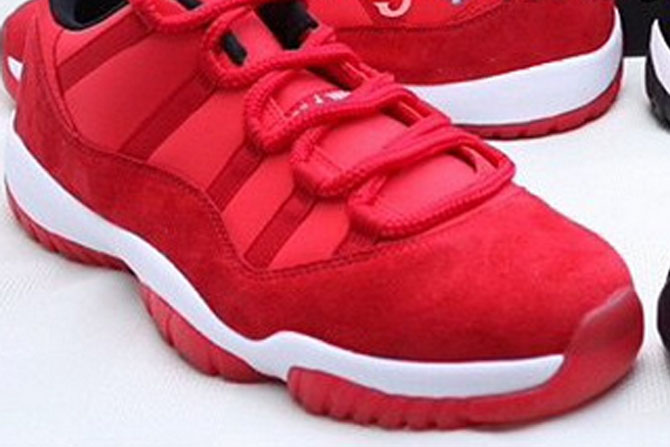 Nick Schonberger: To me, patent makes the shoe. And there is plenty of color potential, but any other material destroys the essence of the silhouette. Sure, shape is key. But that POP and gleam is what makes the shoe so luxurious. Anything else is a GOURMET.
Gerald Flores: When I first saw leaked images of a suede Air Jordan 11, I wasn't mad. First of all, it's stupid to get mad about how a brand designs its products. Second of all, I don't want to judge a sneaker by a grainy leaked camera phone picture. It's hard to get a sense of the materials and how it's applied to the Air Jordan 11 until there's better photos available. So I guess you can say my reaction was indifferent.
Brennan Williams: The Air Jordan 11 already walks a fine line between cool and tacky. It's probably best not to disrupt that balance. Besides, there are plenty of color combos out there that could be released before Jordan Brand needs to experiment with different materials. To me, that's what the Air Jordan Future is for.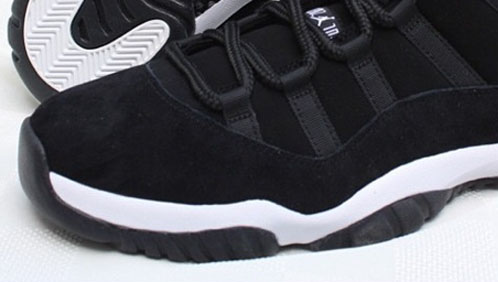 Steve Jaconetta: Some may think I would be a little biased about the Air Jordan XI, and that is a true statement. However, I don't mind change here and there. Sure, if the 2010 'Cool Grey's' featured a mesh upper, I wouldn't have liked them as much. But, switching up the patent (although I prefer it) for something else is okay. Let's just not over-do it.
Brandon Richard: When Jordan Brand announced that they suspended production on the Air Jordan 3, I was hopeful that it was a sign that they realized they were overproducing some of their staples. I fear that the Air Jordan 11 could be heading in the same direction. The annual holiday release is perfect for this model, along with the summer low-top. This year, they dropped multiple low-tops, have multiple holiday mids on deck and ran the tooling into the ground with the Air Jordan Future. I guess I'm not as disappointed about the suede (and it sucks) as I am about Jordan Brand doing too much with another classic.
Zac Dubasik: Had I never seen a patent version, I would probably like this, because the shape is still great. But even when they've ventured away from patent leather before, like on the snakeskin version, it still offered some flash to the design. I'm all for breaking the rules of a classic shoe, but it has to actually look good, where this suede just comes across as dull.