Interview by Gerald Flores
(photos by Liz Barclay)
Allen Iverson's NBA playing career may be over, but his signature sneaker line with Reebok is far from finished. Reebok is launching the Answer 14 next month – a shoe that continues the longest running franchise that Reebok Hoops has in basketball. We sat down with the sneaker's designer, Jeremy Sallee to get the low down on the project – which is set to drop on Nov. 1 for $125. See what he had to say about the sneaker, below.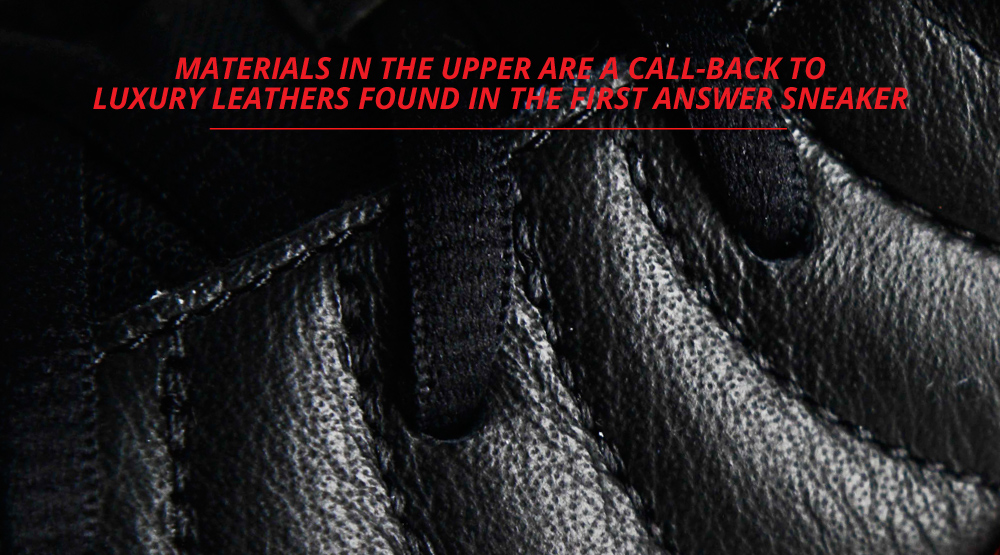 So I guess the first question that comes into everyone's minds is – why continue the line?
Well there's value in who Allen Iverson is and what he means to us in terms of heritage. We just wanted to update one of our longest lines in footwear. We got a lot of equity. It was only a natural progression for him to want to do this shoe.
How much input did Allen Iverson have on the design.
He wasn't' particularly involved with this other than who is more or less. You know he did the Q96, and this project started off as the Q99. It was also inspired by the Answer 3. My decision to research the shoe as the Answer 14 was continued on the Q series but that's pretty but how the design started, being inspired by the Answer 3 and building off of it.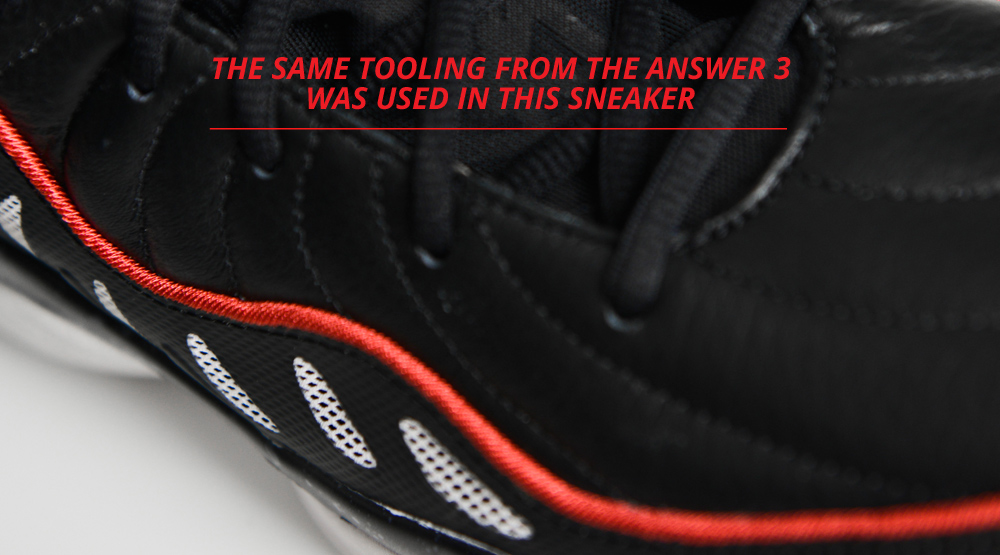 What details or inspirations from the Answer line are in this silhouette?
The tooling is direct from the Answer 3. Some of the other stuff you see is the molded tongue that's in the Question. We used more leather than normal. Not a lot of companies use tumbled full-grain leather, that kind of give you that mock feel of what the shoe used to be and you know the light weight and speed from the technical materials of today. Some of the things you also see is this hard body piping that goes around the high melted edges. The sculpting is a call back to the Answer 3 tooling. The bold image on the tongue and heel is kind of what you would see around the early Iverson stuff.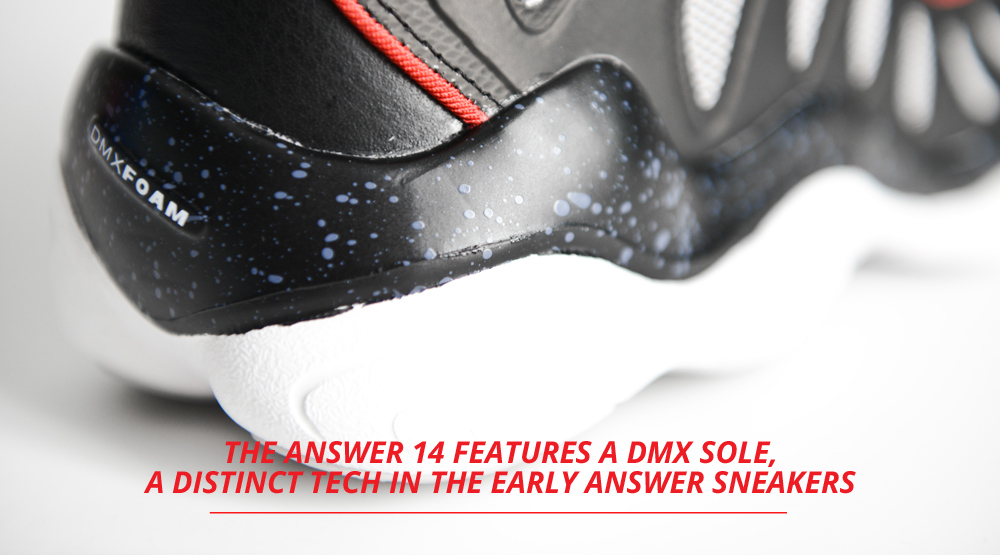 Is the cushioning similar to what we saw in the early Answer sneakers as well?
We used a DMX sole, which is basically proprietary foam that's soft, responsive, and stable, yet cushion-y. We also had a layer of performance Ortholite sock liner to add to that. The Answer 3 actually had a DMX pack in it. We were actually going to bring back the Answer 3 at one point. It might make it's way back into the line.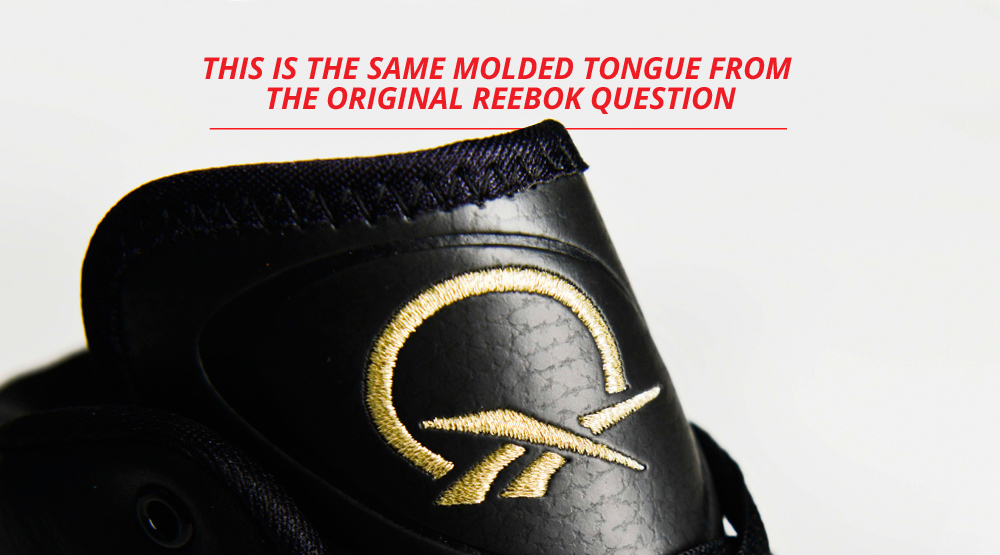 What new innovations are in the Answer 14?
In terms of new innovations it combines something luxury and something technical. Like I said before the story was to push that real tumbled full-grain luxury leather, which we have on top combined with the lightweight hotmelt on the bottom. The funny thing is a lot of the shoes were all leather shoes and synthetic shoes and were not as comfortable in terms of the upper. But this shoe sort of bring back to that, but still being lightweight.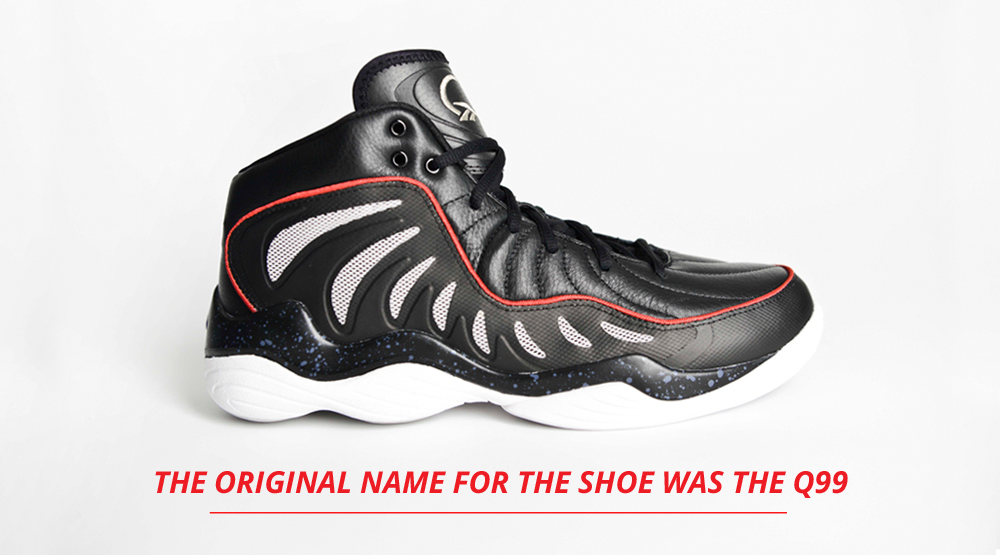 So what category does this shoe fall into? Is it a performance shoe or a lifestyle shoe?
We'll definitely have it on foot in the NBA this year- this and a couple of other retro-performance models. A Kamikaze 4 is coming as well. We're trying to go with performance, but as seen in the last couple of seasons, it's going to be a blend it along between retro and performance.
Where do you see the Answer line going after this? Is there already a 15 on the way?
We'll continue to do it. We got something else that's kind of big coming up. As of now we don't have a plan for a 15, but I wouldn't be surprised if it comes back shortly after next year. I think with a number of things Iverson is still one of the greatest players of all time and he is something that is important to us right now.
Gerald Flores is the Editor-In-Chief of Sole Collector and you can follow him on Twitter here.