by Brandon Richard
Last night, ESPN's Brian Windhorst reported that people around the NBA were starting to worry about Derrick Rose's confidence and explosiveness. Rose didn't play particularly well in the FIBA World Cup and has been off to a slow start this preseason. Those concerns were addressed, as Rose returned to MVP form in a marquee matchup against Kyrie Irving and the Cleveland Cavaliers.
Rose looked every bit as strong and explosive as he was pre-ACL tear. Showing off his signature speed, he gave Irving fits all night, taking it to the cup with reckless abandon. The highlight came early in the third quarter (3:36 in the video), when Rose hit Irving with a crossover that spun him around — by the time Irving recovered, Rose was finishing off a reverse layup defended by three guys. Just spectacular stuff.
The Cavs would go on to win the game, and Irving did have 28 points. However, Rose's 30 points, 5 rebounds and 3 assists went down in just 24 minutes. That's a half of basketball, folks.
The showing had to feel great for adidas, who has waited two years for their top endorser to return to the court. Rose, who seems to really like what Boost has to offer, took on the Cavs in his white-based D Rose 5 signature shoe.
If this is more like the Rose we'll see this upcoming season, last night's game could have very well been a preview of the Eastern Conference Finals.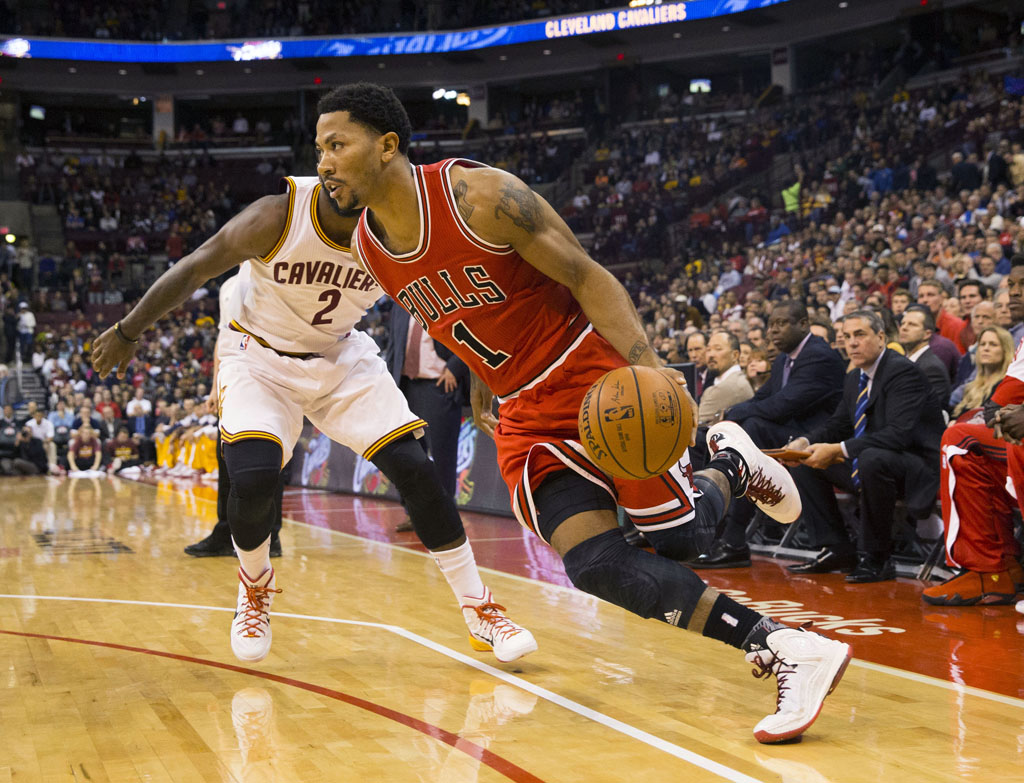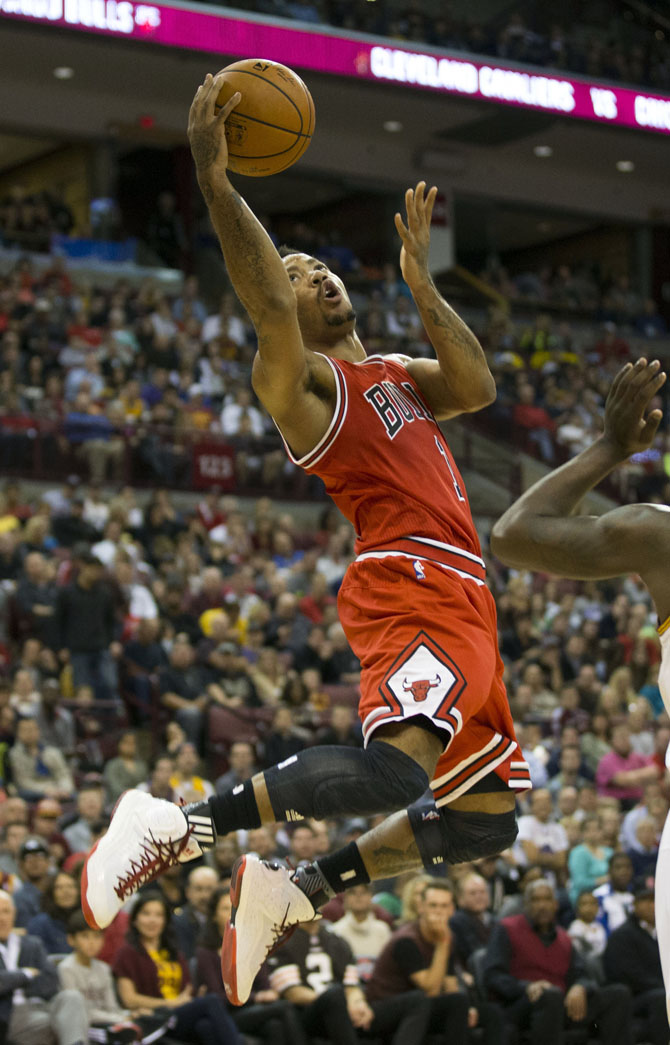 images via Greg Bartram for USA Today Sports