by Brandon Richard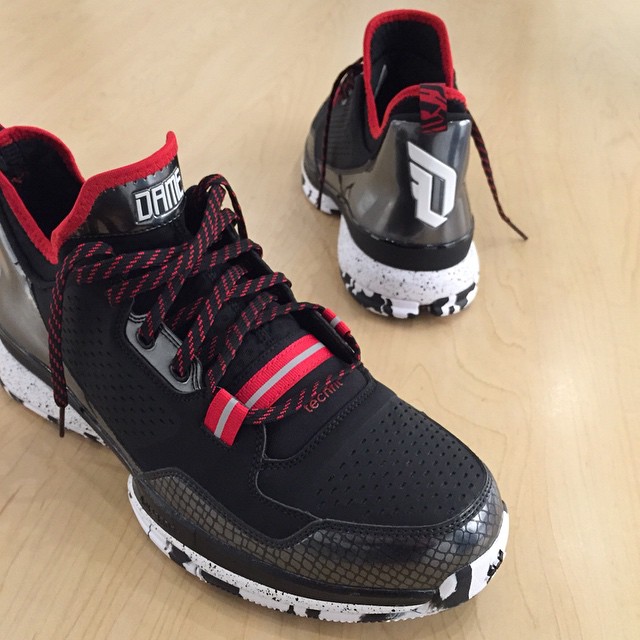 Last week, Portland Trail Blazers point guard Dame Lillard took the unconventional route of debuting his own signature shoe on Instagram. About the decision, Lillard told Forward/Center's Casey Holdahl that he wanted to control the message.
The adidas D Lillard 1 is a low-top with training aesthetic. It's pretty much unlike anything we've seen delivered from adidas' basketball range in years. On the heel, a brand new logo, which Dame says he was hands on with.
Perhaps the biggest question sneaker enthusiasts and users on our forum have asked about the D Lillard 1 is "Why is there no Boost cushioning?" In his interview with Holdahl, Lillard explains exactly why:
"You see some people have come out with shoes and they didn't want their shoes to be expensive … That was big for me," said Lillard. "I really like the Boost in the shoes I wear now, but the shoe would have been, I think, a lot more expensive. I think like $50 or $60 more expensive and I didn't want it to be that way. I wanted it to be at a reasonable price, especially for my first shoe. The crowd that I really want to be able to wear my shoe, I want them to be able to afford it."
So, it sounds like we could be getting something around adidas' $100-$120 price point, which makes sense with Derrick Rose having the premium option covered and Dwight Howard's signature appeal fading.
For some fantastic insight from Lillard on his upcoming signature shoe, read Holdahl's full report at Forward/Center.
H/T Weartesters
RELATED: Editor's Note: Why Can't All Sneakers Debut Like Damian Lillard's?