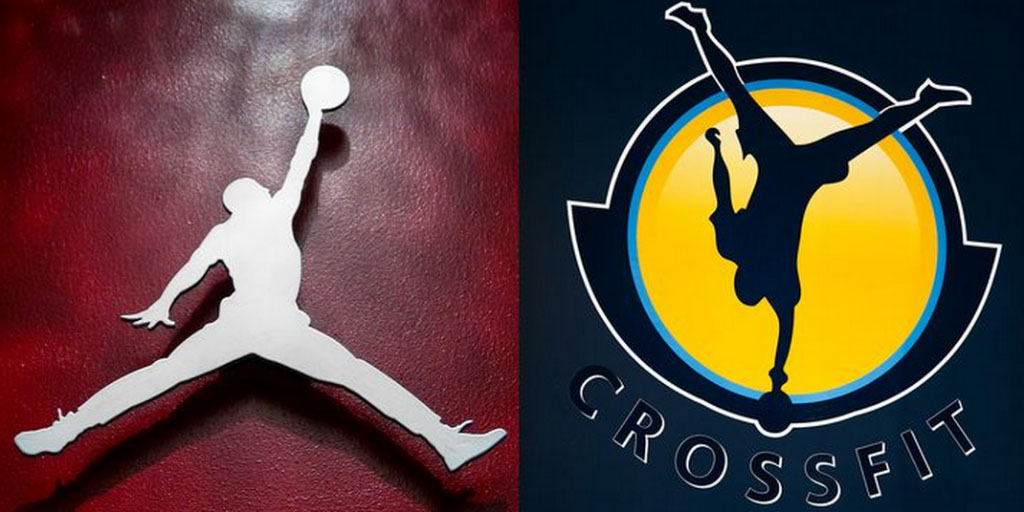 by Brandon Richard
Conceived during a Sports Illustrated photo shoot in 1984, the Jumpman is one of the most recognizable logos in the world. Trademarked by Nike, the logo is the official mark of the Michael Jordan fronted Jordan Brand, an official division of Nike since 1997. Today, the brand generates more than $2 billion annually for Nike, so protecting its likeness probably ranks as one of the higher priorities for the Beaverton-based company.
Enter CrossFit CityPlace, a crossfit gym in West Palm Beach, Florida. The gym operates behind a logo that looks extremely similar to the Jumpman. In fact, it's just an upside down Jumpman balancing on a kettle ball. As a result, Nike has filed a lawsuit against CrossFit CityPlace, stating that the logo will "create confusion with the public, causing the sneaker maker "grave and irreparable damage" according to the Palm Beach Post.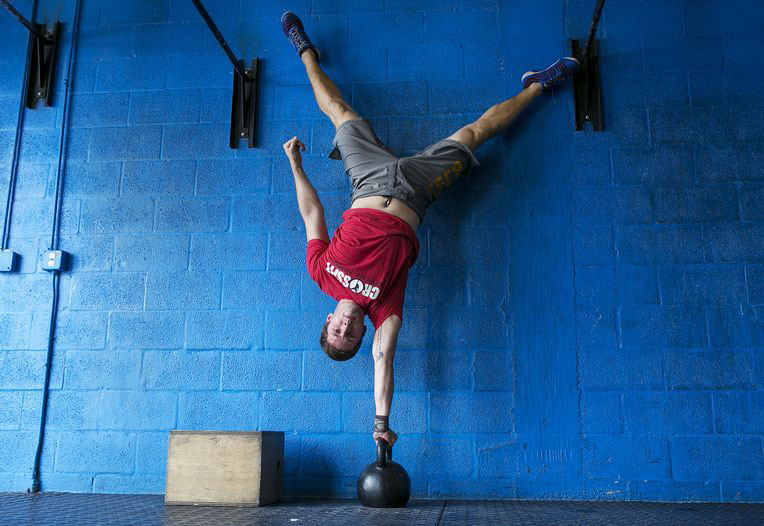 That's probably overstated a bit, but it does appear to be a blatant rip-off, and Nike has a real cause for concern. Nevertheless, gym owner Matt Brewster is planning to fight the claim. "They're trying to bully the little guy because they've got more money," Brewster told the Post. "They're trying to scare us, but we're not going to be scared."
Brewster adds that the logo is an actual depiction of himself doing the handstand, a signature crossfit move, on a kettle bell back in 2011.
Brewster's lawyer Michael Pike, a crossfit athlete himself, said, "Nike cannot manipulate the mark by turning it upright and then claiming that our upside-down handstand resembles a jump-man, i.e. Michael Jordan. And with all due respect to Michael Jordan," Pike added, "I've never seen Michael Jordan slam dunk a 70-pound kettle bell upside down."
Pike believes the real reason Nike is going after CityPlace is because they "missed the boat" on crossfit.
Nike lawyers are not commenting on the matter at the moment.
What do you think? Is Nike in the right? Is the logo unique enough for CrossFit to take down the giant?