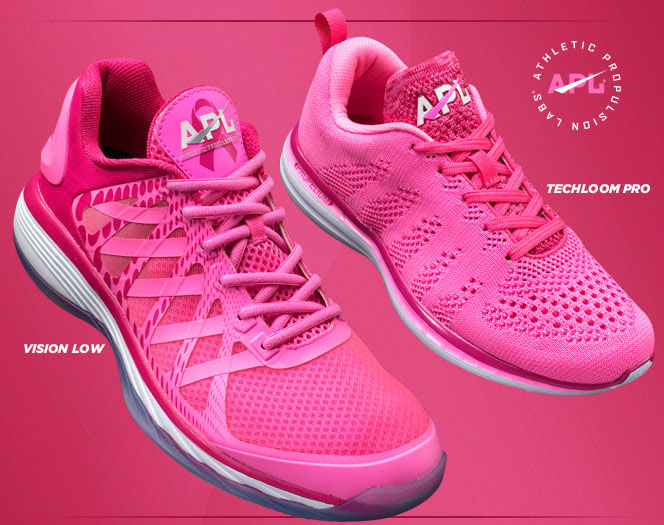 words // Brandon Richard
Last year, Athletic Propulsion Labs released their first official Breast Cancer Awareness shoe, a pink-based colorway of the Concept 3. The limited edition sneaker was released in waves and sold out instantly. Boxing champion Floyd Mayweather was even spotted wearing a pair of his own.
Now, APL announces the release of two new BCA shoes. Pink graces the brand's Vision Low basketball shoe and women's TechLoom Pro runner. Both shoes are adorned by pink ribbon graphics and feature custom insoles stamped with 'Hope' and 'Cure.'
In support of the fight against breast cancer, APL will donate 10% of the gross price for each pair sold from October through December to the Women's Cancer Research Fund.
Both BCA shoes are available now at athleticpropulsionlabs.com.