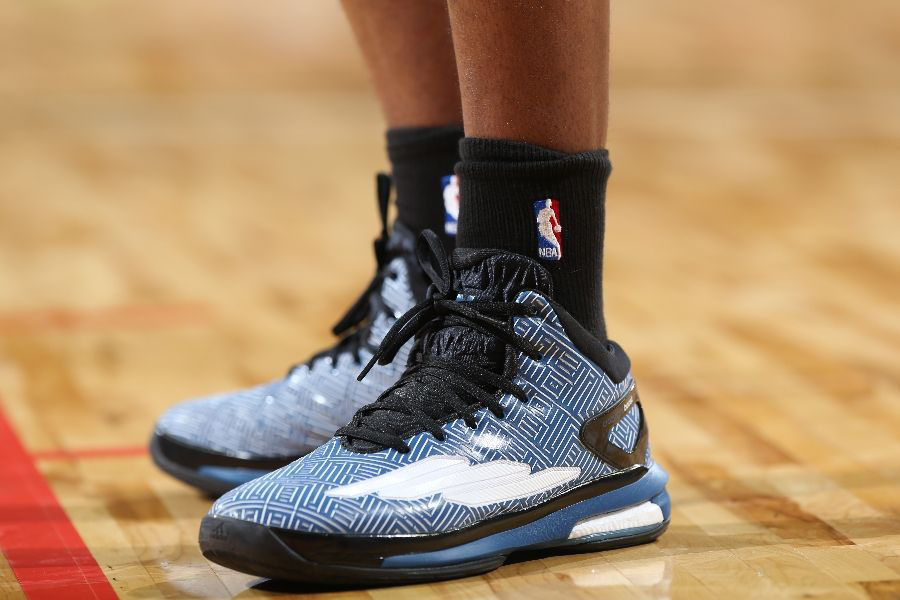 by Brandon Richard
Sure to be compared with each other throughout their careers, Andrew Wiggins and Jabari Parker crossed paths again in a preseason matchup Friday night. Parker got the best of this round, going for 21 points and 11 rebounds in the Bucks' 105-98 win over the Timberwolves. Wiggins had 10 and 5 on the night.
In the game, Wiggins laced up a new PE colorway of the adidas Crazylight Boost. The Minnesota-themed sneaker featured a blue synthetic upper with a contrasting tribal graphic print throughout. There also appears to be something different going on with the stripes, which are noticeably thicker and textured. Hopefully we'll find out more about the design soon.
What do you think of Wiggins' PE? Should adidas release this colorway?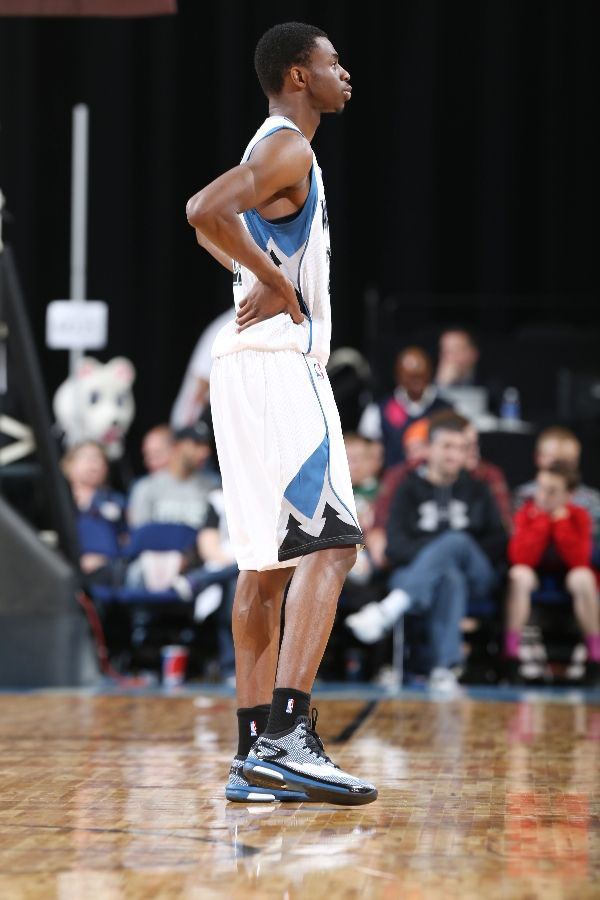 images via ESPN