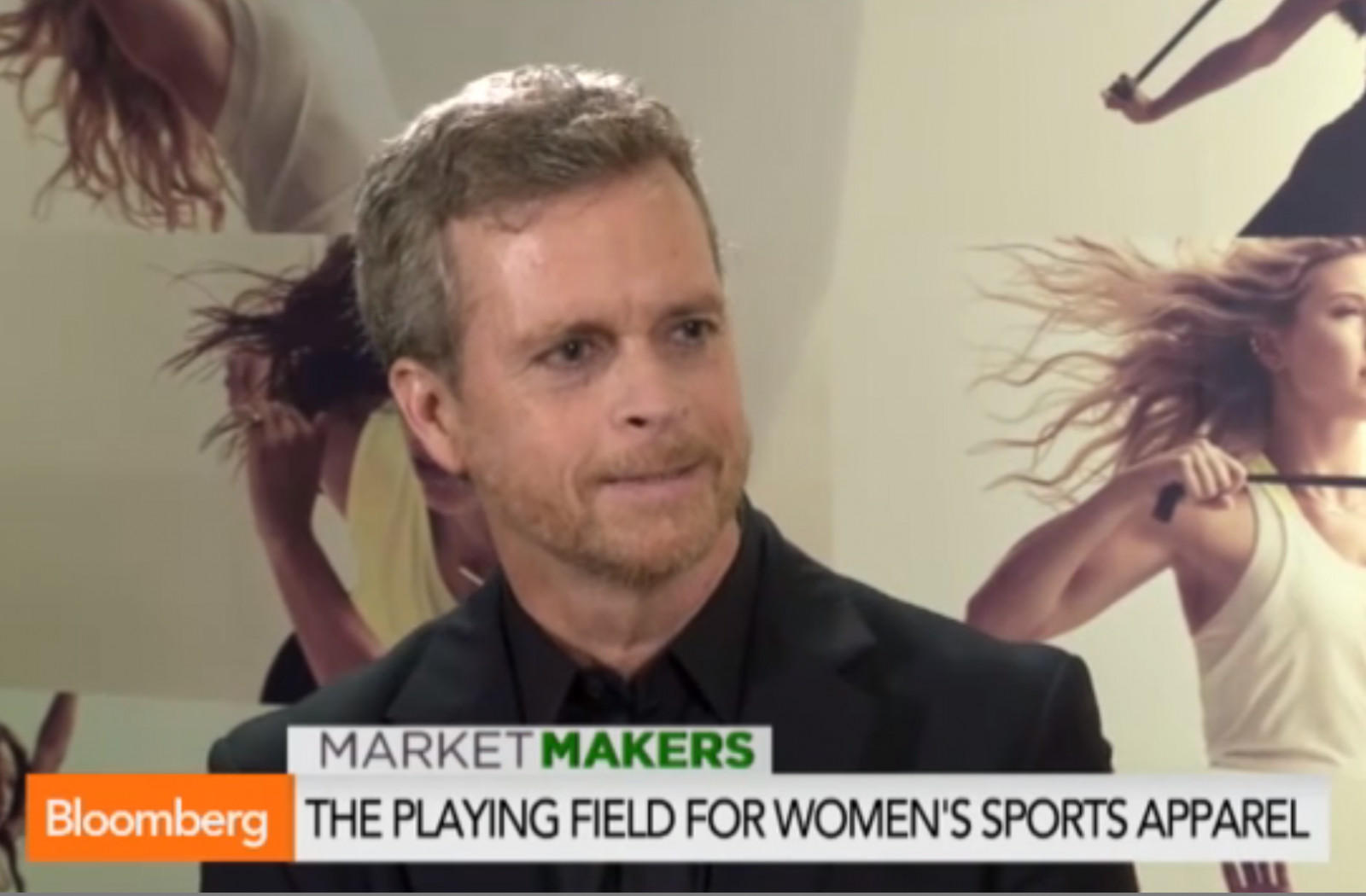 by Brendan Dunne
Should Nike buy Reebok? Could Nike LeBrons ever outsell Air Jordans?
Those were a couple of the questions thrown at Mark Parker during an interview by Bloomberg's Stephanie Ruhle today. During the sitdown, Parker touched on a handful of interesting topics relating to Nike's present and future. As the CEO he's obviously got to do a little bit of dancing around certain questions, but this is still one Parker's more open moments in terms of discussing Nike's strategy and future plans. Watch the video below and read on for ten interesting takeaways from this Mark Parker Bloomberg interview.
Parker doesn't think it's impossible that LeBron could eventually outsell Jordan:
"MJ is a tough act to follow in that sense, but I never say never. It's amazing the business that has - we've established around Michael Jordan, around his legend and legacy. I've been there since day one when we introduced the first Jordan shoe. And to see what's happened with that brand and with Michael, he's the athlete other athletes love. He's the one that when he walks in a room everybody's jaw drops. They're in awe of him. It's really interesting to watch that."
Nike will continue to pursue partnerships with Apple:
"I'm actually quite bullish on our relationship with Apple. As you know, Tim Cook is on the Nike board. We're - we've worked - I worked with Steve Jobs a long time ago when we introduced the Nike for the very first time. So as I look ahead and what's possible between Nike and Apple, two as you said amazing brands. Technologically we can do things together that we couldn't do independently. So, yes, that's part of our plan is to expand the whole digital frontier in terms of wearables, and go from what we say is tens of millions of users. Right now there's 25 million Nike users, but to hundreds of millions."
Nike isn't trying to capture the money spent on the secondary sneaker market right now:
"Well I don't think we're really fixated or focused on trying to capture that secondary market. I think that's always going to happen when you have a popular brand. When products sell out quickly you're going to create another market. Are there some things we could do to take advantage of that? Possibly. We're looking at that, but that really hasn't been our fixation and focus. It's really to create the best product we can and then, as we say, let the consumer decide."
Nike isn't interested in buying Reebok:
"Well you know what? I'm happy with the opportunities Nike has as a brand, and our other brands in the portfolio. We've got Nike, Jordan, Hurley, Converse, ample opportunity for growth. And that's where our focus is."
There's a possibility that Nike Flyknit products could eventually be produced in the U.S.:
"Whether it's Flyknit or other manufacturing methods and techniques that are advancing very quickly, I think that's a possibility - to see manufacturing in parts of the world that we don't see today, including the U.S."
There are no plans for Nike to eventually sell shoes exclusively through their own channels:
"Our integrated marketplace, where we have direct to consumer through our own retail and through Nike.com, through wholesale dotcom partnerships, and obviously the wholesale marketplace, that integration of all of that is what's critical. I don't foresee a point where all of that will be Nike owned. I do think that that integration of all of those channels, all those forms of retail, will be really critical."
Nike will continue to focus on sponsoring individual athletes rather than sporting events:
"We've always been close to the athlete. The connection that we have to the athlete is really what drives Nike, it's been that way since day one when Bill Bowerman founded the company with Phil Knight, and it continues to be that way today. We're less concerned generally with sponsorship of events and more focused on the connection we have with athletes.
Nike is aggressively going after all the Converse copycats out there:
"Our IP and trademark property is incredibly important to us, and we feel it's critical to protect that. We're taking the steps that we need to there."
Mark Parker believes that wearable tech is going to be big:
"I think it's going to be a big part of the future, absolutely. I think and what form it takes is the big question, but I think people getting more information in a simple user-friendly way, and getting feedback that helps them understand themselves better is a way to improve yourself, and I think connect with other people to keep pace with what's going on in the world. So I think wearables - I think the form it takes is what's critical. You can go from very geeky kind of wearables today. We've seen, all seen some of those, to I think what you'll see in the future are things that are more stealth, more integrated, more stylish and more functional, yes."
Parker's favorite Nike product at the moment is Flyknit:
"I'm a big Flyknit fan. I have to say that Flyknit, in terms of what's out there now and in terms of what's coming - cause I see things that others don't - is absolutely amazing. I think that the best is certainly yet to come."