words // Brandon Richard
Launched in 1985, the Air Jordan line revolutionized the sneaker business and shaped the culture into what it is today. Now, on the cusp of its 30th anniversary, the line generates $2.25 billion in U.S. sales for Jordan Brand annually, half of which is credited to retro product. That doesn't come as a surprise to those of us who watch majority of the shoes sell out within seconds every Saturday, but it wasn't always a given.
While the brand has had its fair share of instant classics, there's a few shoes that didn't hit their mark right away. However, time has a way of changing things — even the way we perceive sneakers. Today, we're running down 10 Air Jordans that didn't exactly make noise when originally released, but have become highly sought after over the years. Chalk it up to nostalgia, the desire to be different and the constant evolution of style.
Scroll through and share some of your memories of these releases with us below.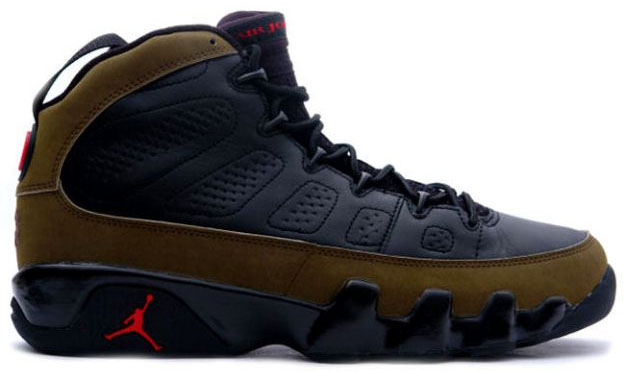 Air Jordan 9 'Olive' (1994, 2002)
Original Retail Price: $125
Current Value: $250 - $300
Before the third time became a charm in 2012, the 'Olive' 9 was the definition of a shoe you couldn't give away. In fact, when the shoe was re-released in 2002, some retailers went as far dying it black to get it out the door — and it STILL didn't sell.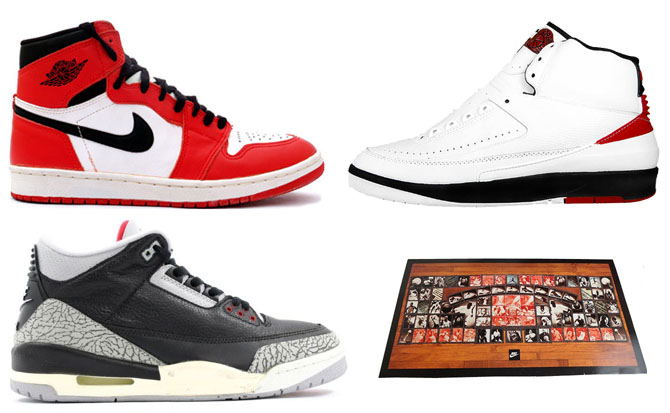 1994 Air Jordan Retros (1994)
Original Retail Price: $80 - $110
Current Value: $500 - $700
It'd be an understatement to say Nike's first foray into Jordan retro product didn't quite pan out. While Michael Jordan was away from basketball, the line was still running hot, and people weren't yet in the mood for nostalgia. You've seen the box tags — as low as $19.99 for anybody who would take them. All three models. Today, you can't even buy the bot necessary to get a pair that cheap.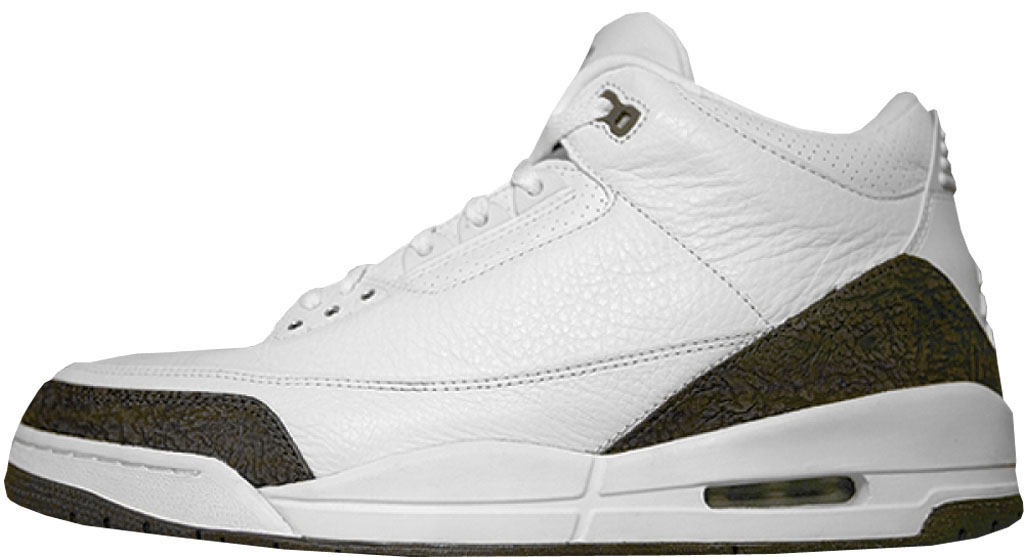 Air Jordan 3 Retro 'Mocha' (2001)
Original Retail Price: $100
Current Value: $400 - $450
When coming up with the first new colorway of the 3, Jordan Brand somehow settled on mocha brown. It also happened to be the first version of the 3 that replaced Nike Air branding with the Jumpman. The lifestyle-ish release would have been better received today, as its steadily increasing popularity suggests.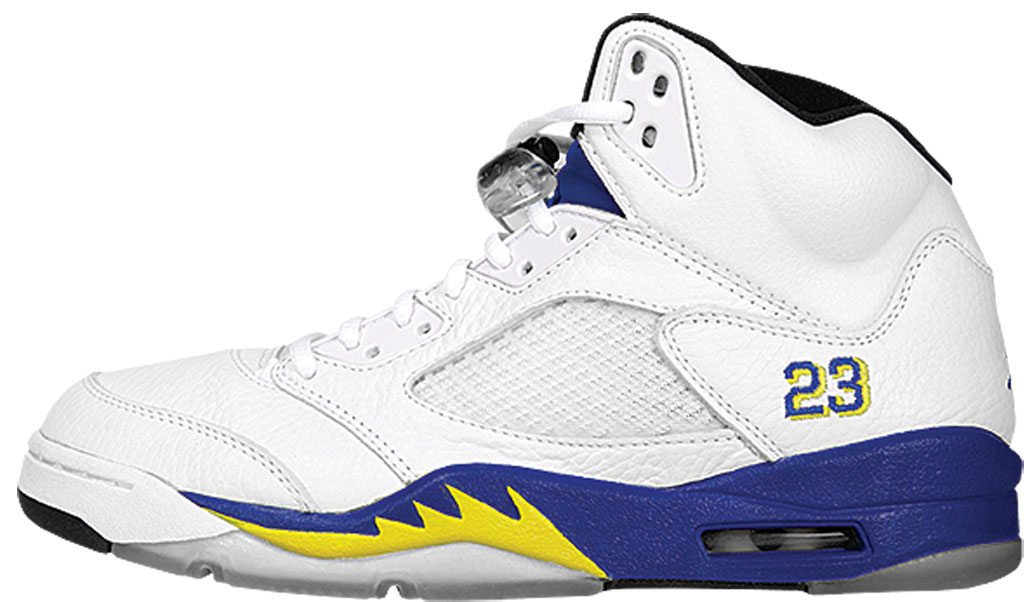 Air Jordan 5 Retro 'Laney' (2000)
Original Retail Price: $120
Current Value: $300.00
Even with the relevant backstory, Jordan heads weren't feeling 'Laney' 5s in 2000. They were heavily discounted and, in some cases, started yellowing before they were even sold. Hard to believe considering how quickly they flew when re-released last November.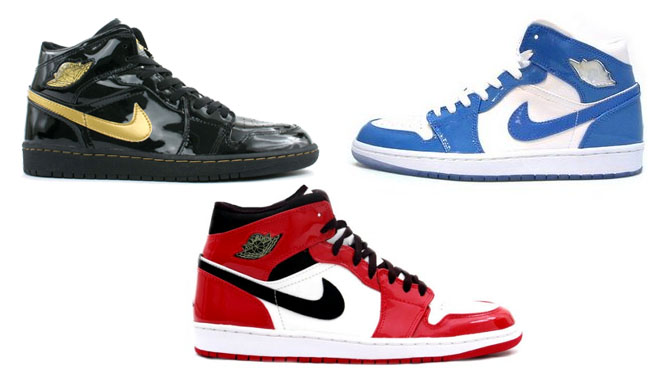 Air Jordan 1 Retro Patent Series (2003)
Original Retail Price: $100
Current Value: $250 - $450
The lasting memory I have of the 'Patent' Air Jordan 1 Retros is smashed boxes tagged $19.99 at the bottom of the bargain bin. People were more interested in stealing the metal Jumpman keychain.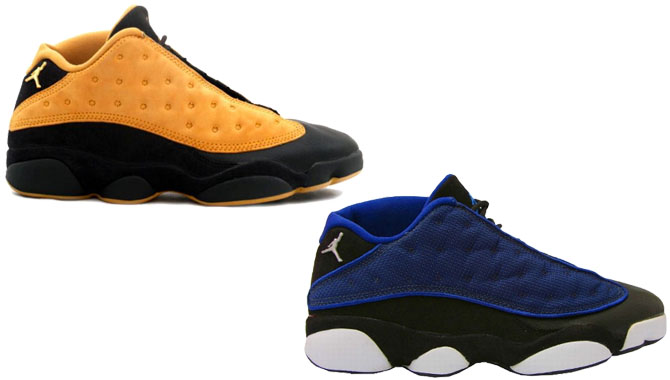 Air Jordan XIII Low (1998)
Original Retail Price: $130
Current Value: $400 - $500
Rumors of a possible 2015 return for both colorways had sneakerheads buzzing last week, a far cry from the indifferent response to the initial release. The 13 Lows were the kind of shoes your parents bought you on sale because they were unwilling to shell out full price for the highs. Little did we know how good we had it.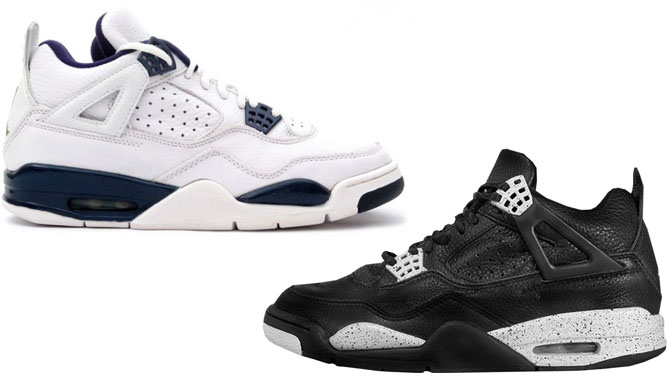 Air Jordan 4 Retro Columbia & Oreo (1999)
Original Retail Price: $100
Current Value: $450
No speculation here; we know both of these shoes are heading back to stores early next year. They're also part of Jordan's remastered program, the brand's initiative to manufacture retros as close to the original shoes as possible. The underwhelming consumer response, however, will not be remastered.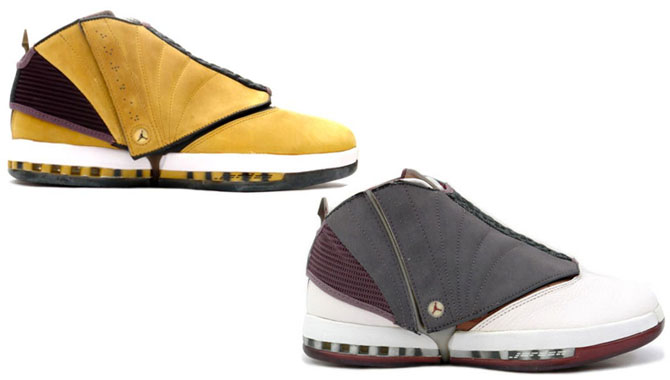 Air Jordan XVI 'Cherrywood' & 'Ginger' (2001)
Original Retail Price: $160
Current Value: $300 - $350
When sneakerheads clamor for a 16 Retro, the 'Ginger' and 'Cherrywood' colorways are mentioned more often than the launch pair classically styled in black and red. It was the other way around in 2001, when these two pairs collected dust.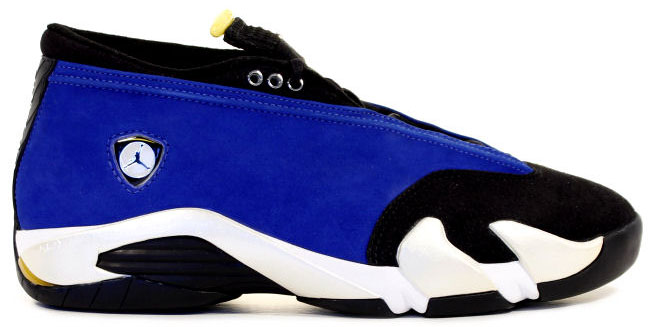 Air Jordan XIV Low 'Laney' (1999)
Original Retail Price: $130
Current Value: $450 - $600
We couldn't believe the current resell value either, but a quick search of recently sold pairs on eBay confirms the figures. Collectors retroactively slapped a 'Laney' nickname on these bad boys, and like the 5s, they skyrocketed in popularity over the years. Easy win if they ever retro.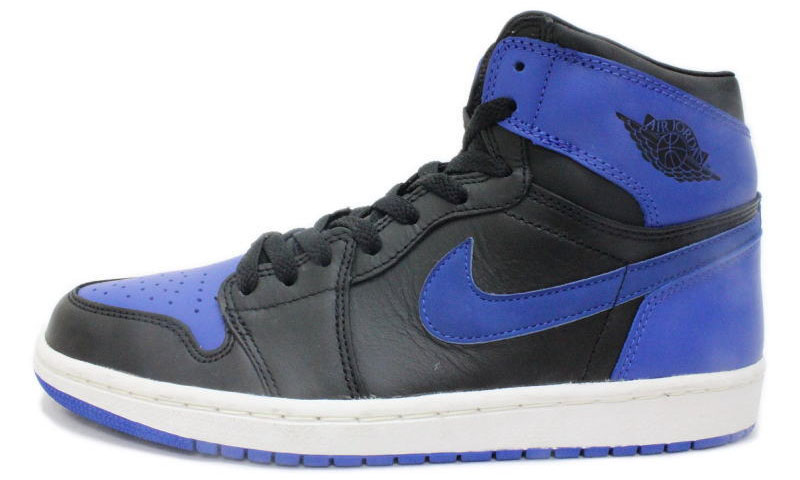 Air Jordan 1 Retro 'Royal' (2001)
Original Retail Price: $80
Current Value: $500
One of last year's most popular retros, the 'Royal' 1 didn't quite enjoy the same success back in 2001. Released alongside the 'Bred' colorway, the shoe was produced in a smaller quantity, but didn't move nearly as much. In fact, you could have found pairs priced as low as $40 at some shops. In comparison, the 2013 retro will already run you up to as much as $400.