There's no doubt that the 1990s were an incredible time for running sneakers. A pretty sizable portion of the current retro runners that you'll find in sneaker stores hail from that era - that's especially true now that we've reached the point where 20th anniversary tributes to models from that decade are appropriate. Fortunately for fans of 90s running sneakers, there is certainly no shortage of these sort of shoes on shelves at the moment.
We'd hope that some of these silhouettes are already in your rotation to some extent. Heck, some of them have been near unavoidable this year as a result of the aforementioned anniversary editions. With that being said, hopefully we can highlight a few of the models that deserve a slot in your closet that you're not yet up on. See below for a quick compilation of retro '90s runners that you can buy right now, and then feel free to let us know if there are any particular pairs you feel that we missed out on, or ones that were perhaps undeserving of a spot here.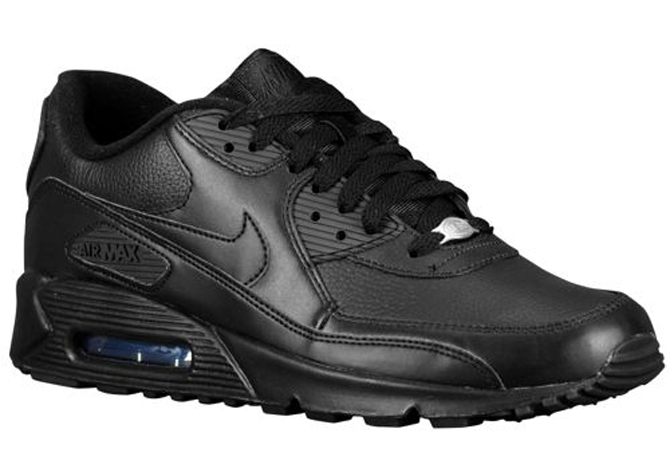 1. Nike Air Max 90
Price: $119.99
The 1990s started out with a bang via this fast, forward leaning Tinker Hatfield design. They've been issued in a multitude of colorways since, and this season has the all-black available again for nonstop wear winter.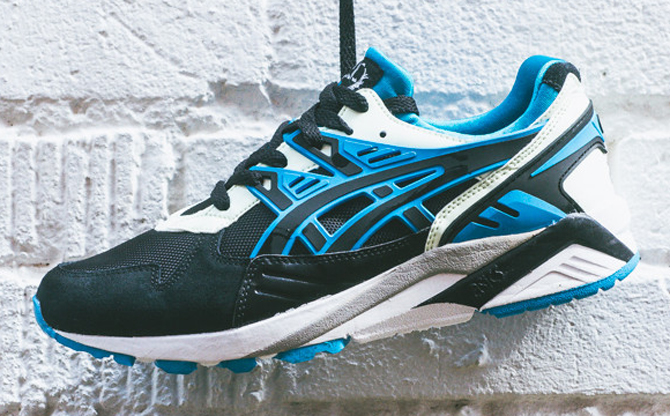 2. Asics Gel Kayano
Price: $130
The Asics Gel Kayano first popped up again after its slumber in the archives via a deluxe 20th anniversary package that paired it with a more modern Kayano runner. Fortunately, the shoe has since then shifted into a more accessible mode. This recent pair ensures visibility at all hours with some glow in the dark touches.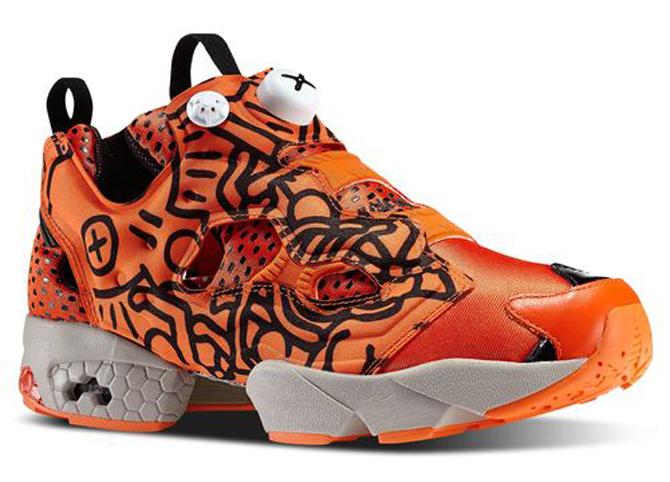 3. Reebok Insta Pump Fury
Price: $149.99
You've seen the Reebok Insta Pump Fury all over the place this year thanks to those collaborative efforts. The shoes have slowed down just a little bit in recent months in favor of Pump 25 projects, but there are still some lingering in retailers. This Keith Haring pair amplifies the shoe's bold design with some gaudy graphics.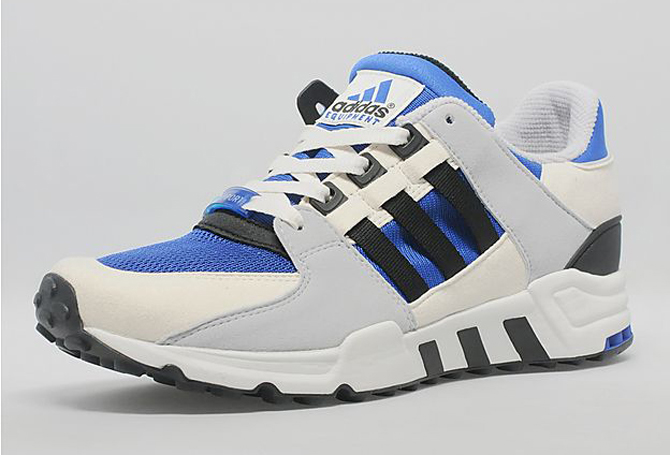 4. adidas EQT Running Support 93
Price: £90
adidas Originals have dished out plenty a history lesson this year with their revival of the EQT line. Slowly but surely, the platforms from that range have started to gain traction for US heads that might not have grown up with a reverence for the Three Stripes. The adidas EQT Running Support 93 is a pillar of the line, and there are still plenty in stores now.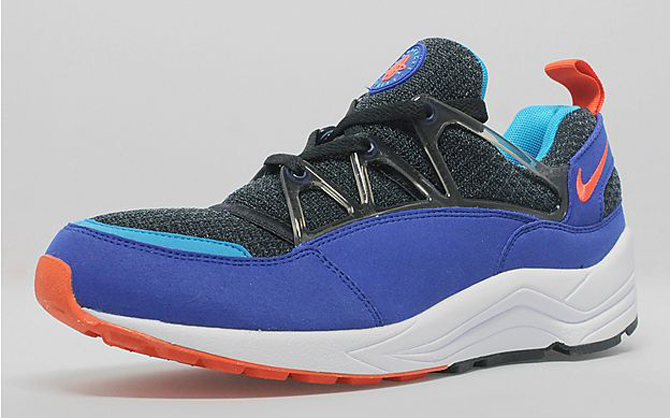 5. Nike Air Huarache Light
Price: £90
Huarache hype is at an all time high - we're sure you've noticed. While the original Nike Air Huarache silhouette has been the focus of most of the buzz, the return of the Huarache Light has been plenty exciting as well. Unfortunately these have been hesitant to show up in the US, so you'll have to import a pair if you want them. Buy now or play the waiting game if you're hoping for a sale price.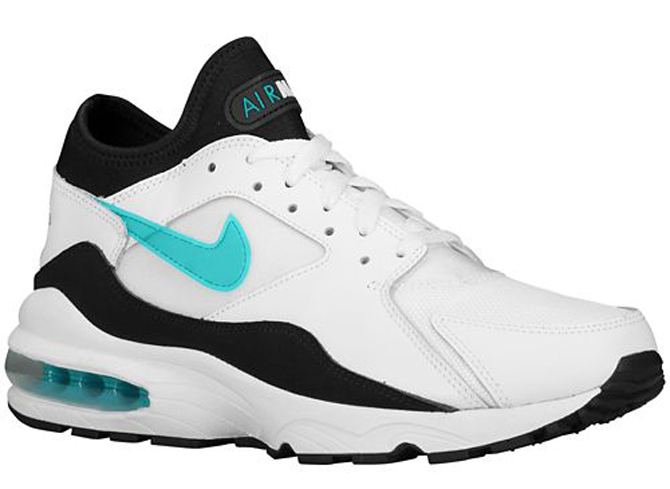 6. Nike Air Max 93
Price: $124.99
We're a year removed from any possible 20th anniversary tie ins, but hopefully that hasn't turned you off from 2014's AM93 editions. For a while there Size? had the exclusive with their SMUs, but now we're getting general releases that are much more readily available.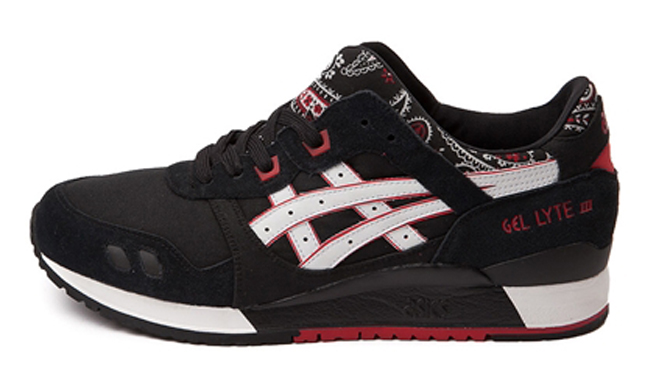 7. Asics Gel Lyte III
Price: $99.99
Another hallmark of tech-ed out 90s sneaker design. The Asics Gel Lyte III split its tongue wide open and the game has never been the same since. This silo is central to Asics' retro and lifestyle offerings, so you can almost always find pairs at boutiques and big box retailers alike.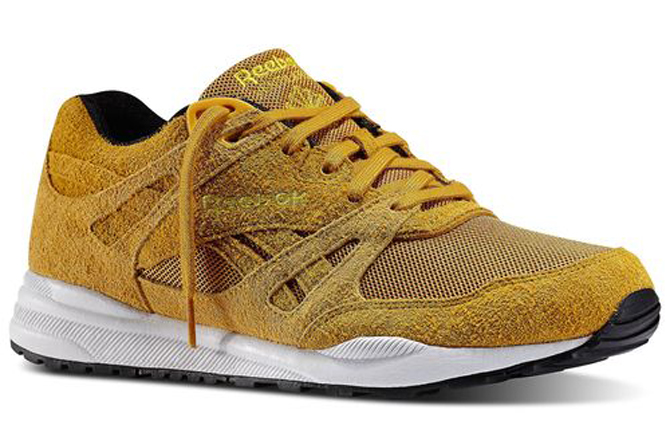 8. Reebok Ventilator
Price: $89.99
The Reebok Ventilator might not have the cultural cache of any of the brand's Pump designs just yet, but look for Reebok to give this one a big push for 2015. You can get ahead of the curb with pairs like this tonal one, which comes with a price that's easy to stomach thanks to the lack of a collab partner.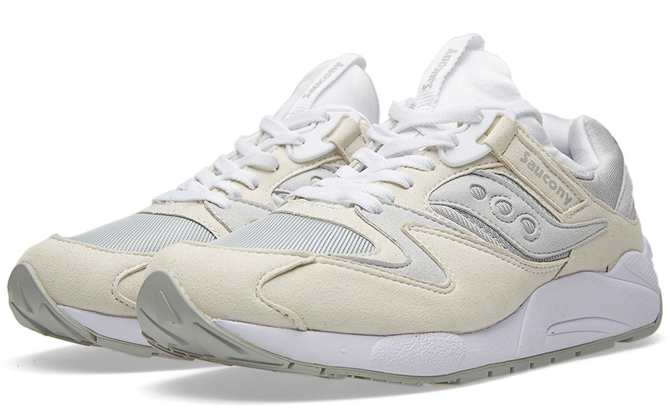 9. Saucony Grid 9000
Price: $335
Did you expect a pair of Sauconys to be the most expensive entry in this compilation? This particular pair of Grid 9000s, a techy classic from decades past, comes with the team at White Mountaineering, which means an MSRP that asks for quite a bit more than your standard retro runner.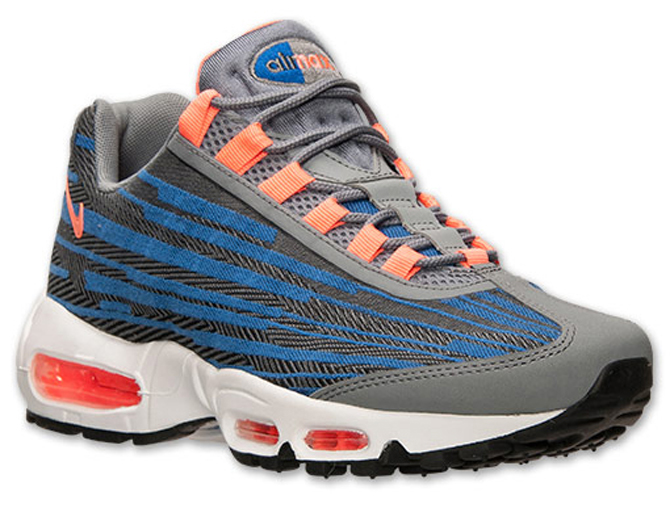 10. Nike Air Max 95
Price: $79.98
It's getting tougher and tougher to track down the Air Max 95 in its original build - more often than not you'll see remix styles like the No-Sew or this Jacquard on shelves. If you're not too much of a purist, you should be able to appreciate the upgrades made to Sergio's classic that this time include some speedy lines across the sides. Plus, they're fast approaching super-sale status.