words // Nick Schonberger
Twelve signature shoes is rarefied territory. Bryant (if you add 'em all), Iverson, Jordan. Nobody, through first releases, can touch LeBron James in one category though: colorways. With each successful model, the LeBron line has grown in scope. The 11 registered roughly 20 colorways, not including lows, EXTs or Elites. In contrast, the Jordan XI initially dropped in three—Concord, Black/Red, and Columbia. No other signature series has represented such a seismic change in the way consumers buy, and ultimately view, sneakers.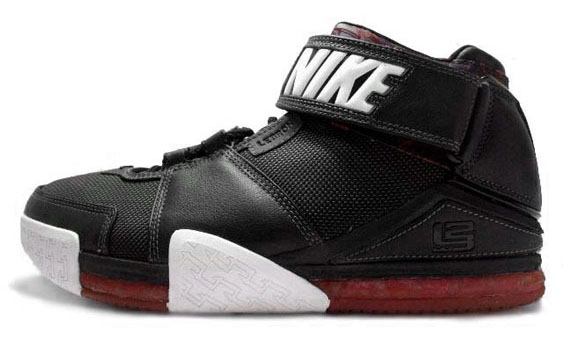 One through six, the LeBron signatures followed from Nike's great signature lines—mature, aspirational product marrying style to peak performance. Aside from the team-built Air Zoom Generation, the shoes in the first half of James' series were designed by Ken Link. Each builds off essential Nike Basketball DNA—following in the footsteps of Barkley, Hardaway, Jordan, and even the short stints of Garnett and Webber—without too much overt nostalgia. After all, these shoes were for a player tipped as a generation-defining talent, and his shoes needed a contemporary flair separating him from the greats of the past.
For the LeBron VII, Ken Link stepped away and made room for Jason Petrie. Petrie responded, introducing a responsive Air Max unit (replacing the Zoom Air of the previous models) and bringing an updated '90s flair to King James' footwear. The general aesthetic extended through the 8—two consecutive sleek, powerful shoes for the most freakishly athletic guy on the court. It all made perfect sense...except for the decision.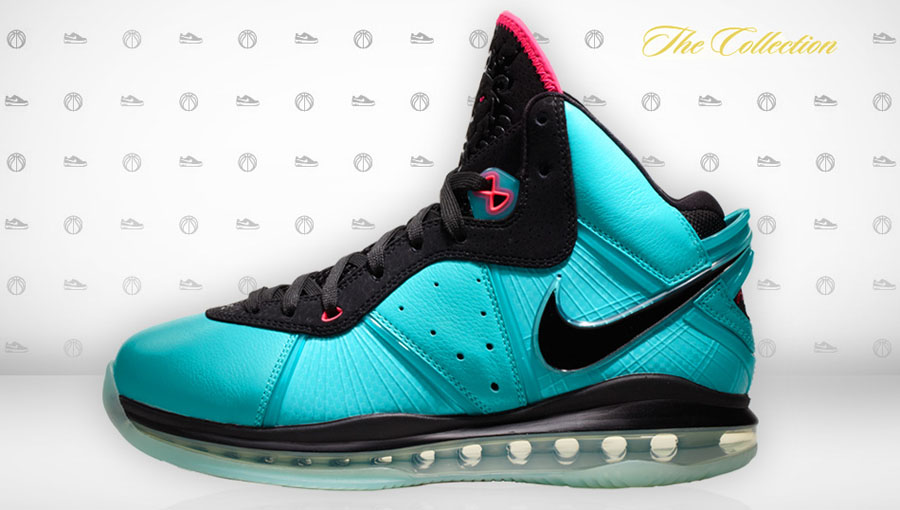 No, not that "Decision." Though, certainly, James' move to Miami was central to the shift in the LeBron line. After five GR adult colorways of the VII, and five exclusives (minus Eastbay SMUs), the 8 marked a turning point for sneaker culture. The "South Beach," released in November of 2010, has been called "The Greatest Nike LeBron in History." The shoe marked a change in storytelling, linking an athlete to a city, almost removed from core sport. Proclaiming the colorway, rather than the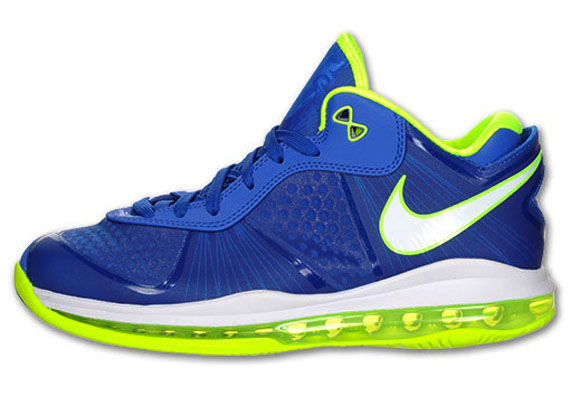 silhouette as best (despite the gorgeous black launch colorway, officially announced on September 29, 2010) was akin to the SB-era Dunk's transcendence of its base model. The V2 and P.S. versions pushed the 8 further. And, then, with the 8 V2 Low a myriad of other nickname-driven releases followed— "Miami Nights," "Sprite," "Solar Red," etc. All terrific makeups, but also indicative of a generational shift in sneaker culture.
A generational talent should shift culture. So, the truth of the changes is not unusual or even disheartening. However, what's essential is to recognize that with the LeBron 8, our world changed. Sure, there had been limited releaes of past models, but they were largely targeted at the sneaker collecting crowd. Things that titillated a once niche community had now hit the mainstream. That is to say, colorway-driven exclusivity began to succeed beyond boutiques and collaborations (and, of course, Jordans).
The residual effect is tough to stomach for older folks, who are motivated by the power of a silhouette first, and color second. Color is a subjective matter, whereas the quality of a design should be purely objective. Five launch colorways suggests an attempt to appeal to every taste, one strong launch shoe is a definitive declaration of success.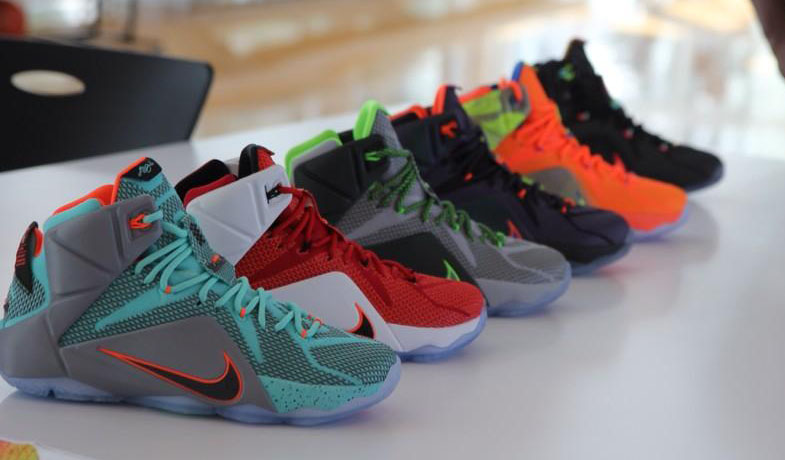 That vision of the sneaker world, however, is over. Colorways rule. And, when they don't, customers can click about and create their own. Attention spans are shorter (no shit), and every weekend becomes an event. Every weekend. Not just ASG. Not just the playoffs. Simple, otherwise unremarkable saturdays are good enough reason to kick out something fresh.
What started with LeBron has become the signature shoe ideal: A broad range of releases loosely connected to a star. Bryant and Durant's models have followed. By and large, consumers love it. We're connected more to personality (if sometimes manufactured) than ever. But, has it divorced us from the primary objective of these sneakers….basketball?