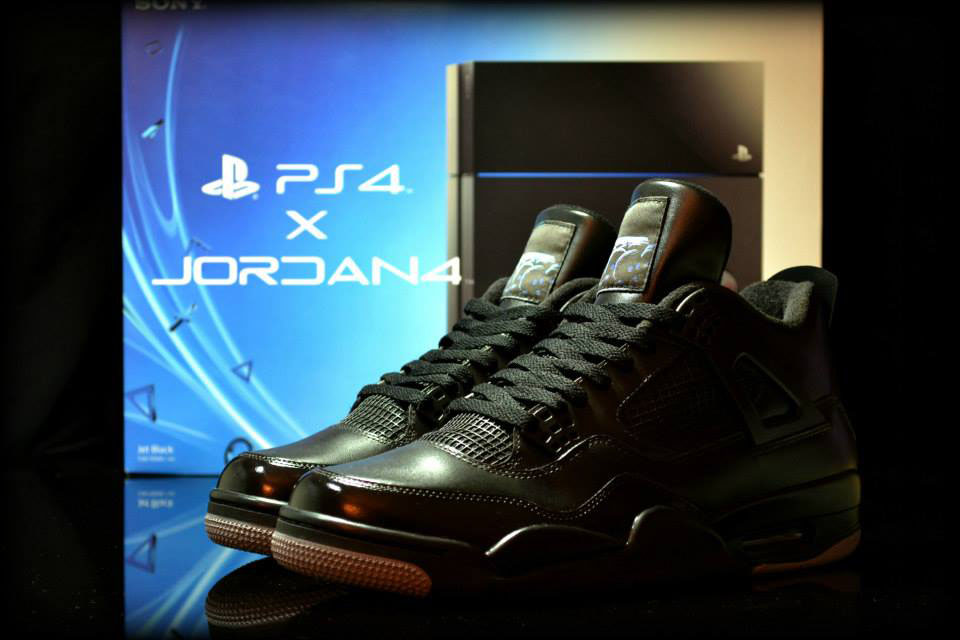 words // Brandon Richard
If you've logged into social media today, you may have heard about a possible 'Playstation' Air Jordan 4 collaboration. While the idea of SONY teaming up with Jordan Brand is intriguing, this shoe is actually the work of UK-based customizer Jonny Barry aka FreakerSNEAKS.
To mimic the console, Barry painted the shoe black and shaved down Jumpman branding for Playstation logos. What really puts this project over the top are HDMI cable plug-ins on the heel and a dual-branded box.
A new Playstation collab is long overdue, so it's no surprise that FreakerSNEAKS' custom had quite a bit of buzz online today. He's quite the talented artists, with a lengthy catalog of innovative projects that you can see now at freakersneaks.com and @FreakerSNEAKS.