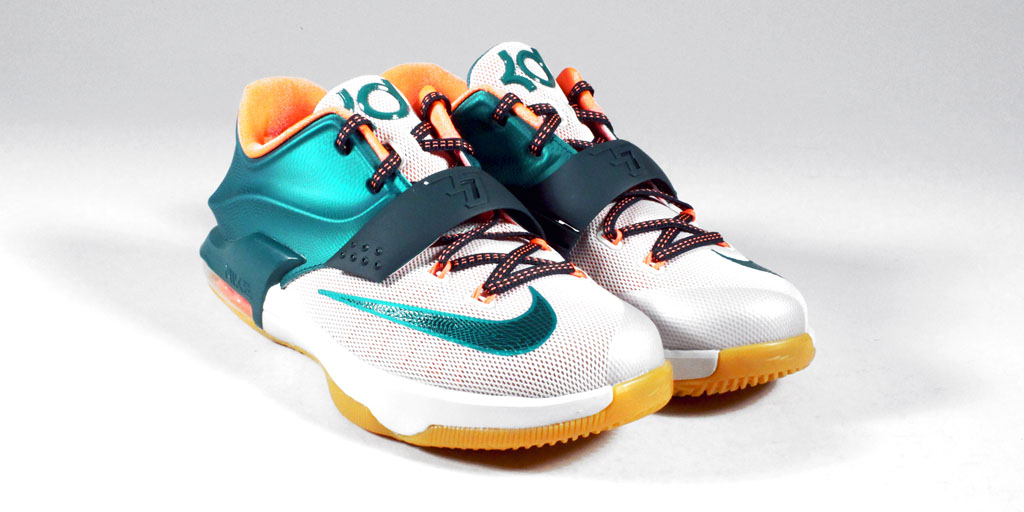 words // Brandon Richard
Looping back to the KD 7's overall theme of weather, the 'Easy Money' colorway is inspired by inventor and statesman Ben Franklin's key and kite experiment, proving that lightning was a stream of electrified air. Symbolic of Franklin's fascination with weather and his presence on the $100 bill, the shoe features green hues and graphics from the bill.
You can pick up the 'Easy Money' 7 for $150 will be available in-store and online at shops like VILLA this Wednesday, September 10.