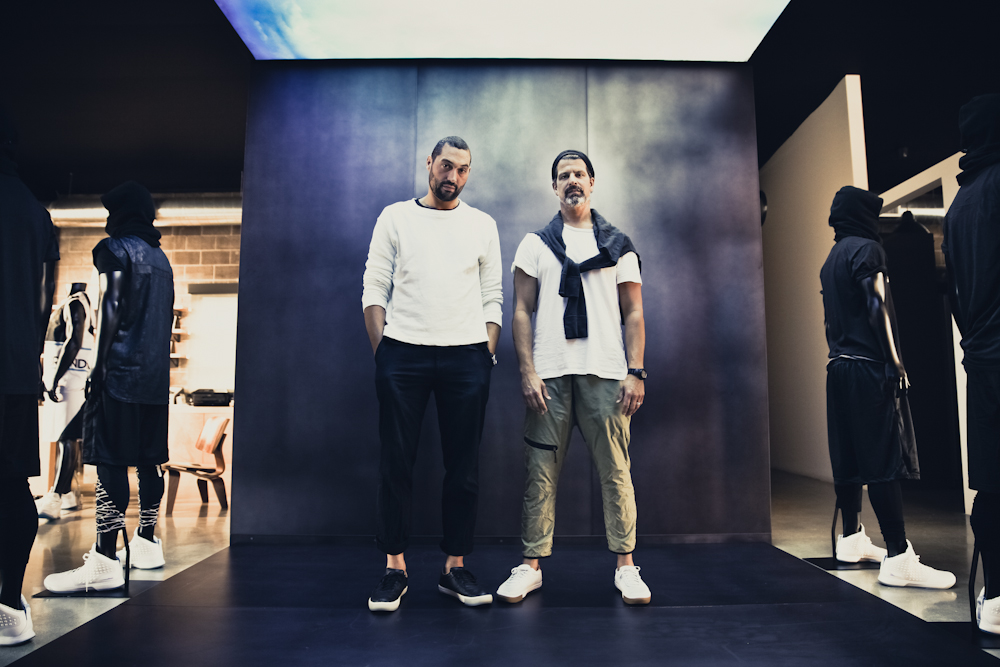 words // Brennan Hiro Williams
If you're a close follower of our Sole Watch series, you've most likely come across BrandBlack on the feet of Clippers guard Jamal Crawford. While the upstart footwear brand is just now getting mainstream exposure, founder David Raysse is no newcomer to the industry. He spent the past two decades working at FILA (where he designed the Grant Hill II and Stackhouse II), adidas and most recently Skechers. Raysse did the improbable in 2013 by launching his new perfomance basketball brand in a market that's dominated by Nike. In an interview with Luis Ruano of The Hundreds, The founder talked about how Nike influenced his upstart brand and how they want to eventually overtake the Swoosh.
"I would love to move the entire marketplace to our will in the same way they did. They took the adidas milkshake and they drank it," he said. "They took their aesthetic and just bent everybody to their will – I would love to bend people's wills."
He added that he feels like there's a huge upside for BrandBlack in sneakers, because of, ironicially, the success of Nike: "One of the reason we started this is we were thinking Nike is the victim of their own success. They're so big, so successful – there's got to be people that just want to wear something different," he said. "Not by any fault of theirs, just that they're too awesome and there's too much of it out there. At a certain point, there's got to be somebody that's like, 'I want to wear something different just because my mom, dad, grandpa, cousin, everybody has the same brand on."
While we've gone back and forth with some of the experts about BrandBlack's beginnings, Ruano clears things up with an in-depth look at the team behind the brand, their plans for the future and why they aren't afraid of Nike. Check the full piece at TheHundreds.com.